While he may work as a branding consultant, keeping Singapore safe is something SUPT (NS) Jason Lim takes seriously.
TEXT: SANDHYA MAHADEVAN
PHOTOGRAPHY: DARREN CHANG
ART DIRECTION: FISH CHAN
STYLING: BEN CHIN
GROOMING: FELICIA NG (YEN ARTISTRY)
Father of three and entrepreneur with a passion for communications and media. That may be Jason Lim in a nutshell, but it's a modest description.
Lim is the Commanding Officer (CO) of 1st Division under SPF Protective Security Command (ProCom) who is in charge of eight units of highly skilled PNSmen; Vice Chairman of the Branding and Publicity Committee in HomeTeamNS; and owner of a social media marketing company.
ProCom (formerly known as KINs Command) was set up for the specific purpose of having an enhanced protective security unit in Singapore during times of peace and national emergency, as well as major security events – such as the recent Trump-Kim summit.
Lim, who served as a liaison officer between his division and the land division in charge of overall security, says that this event was a great opportunity for ProCom officers to validate their training.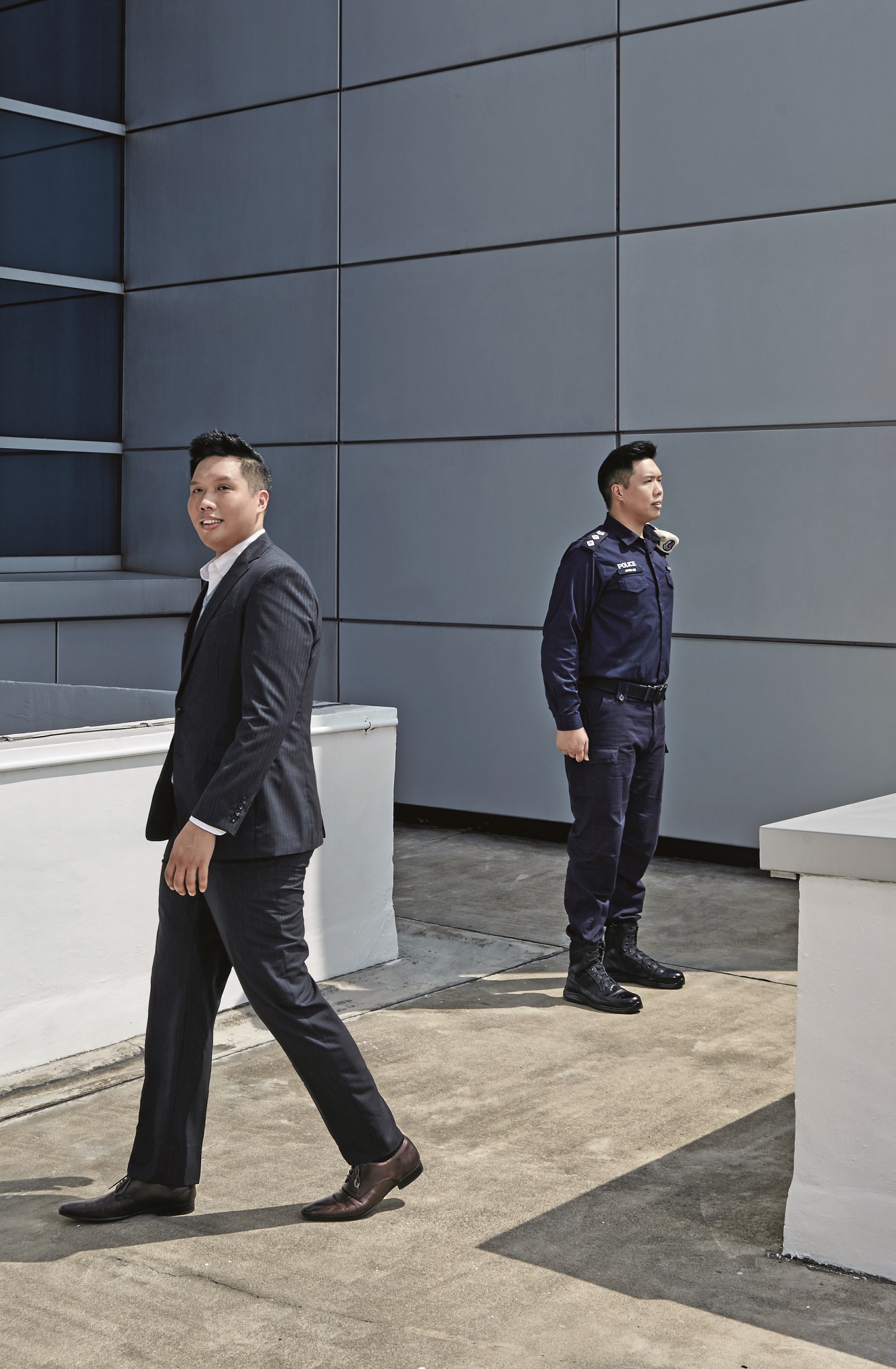 Such exercises in Singapore involve long hours of deployment in the hot and humid weather, not to mention the fact that the summit was held during the Ramadan fasting period. "I saw how the officers took into consideration the fatigue levels of their Muslim colleagues, and made accommodations for them to break fast on time and get sufficient rest," says Lim with obvious admiration.
It was heart-warming to witness the level of camaraderie among our PNSmen and ProCom regular officers that enabled them to pull through this deployment together.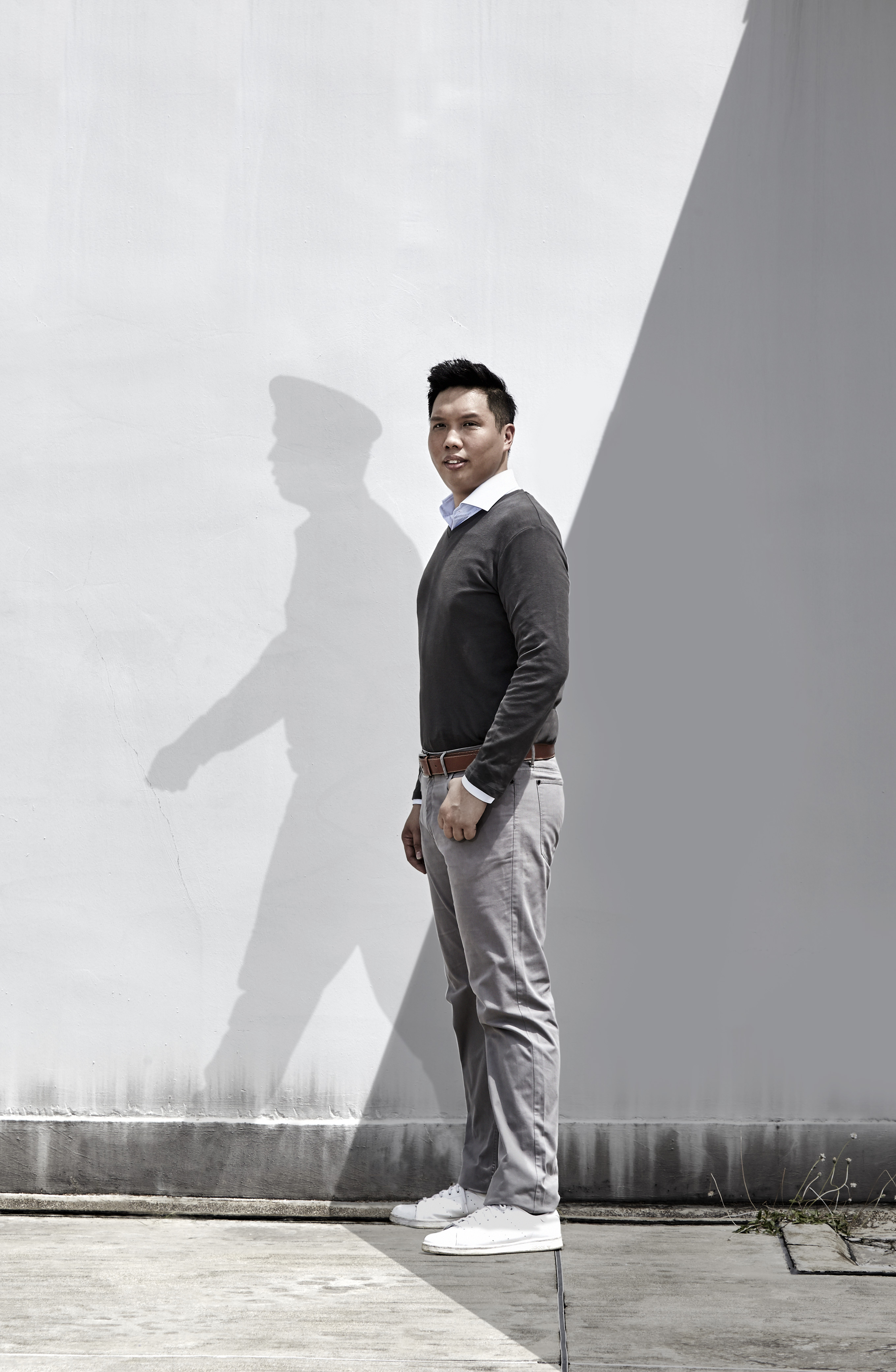 The summit was surely an indication of Singapore's ability to create a safe space for events of such international significance, but Lim affirms that the reason behind this is not a lack of security threats but the motivation of the well-trained armed and security services.
This is a comforting thought for the protective father of three young children, who says that being involved in the process as a PNSman helps put things in perspective for him. He now has much more appreciation for the peace Singapore enjoys and values so greatly.
To that end, he firmly believes that every individual has a role to play, whether it is being part of the security forces or as vigilant citizens who take it upon themselves to report suspicious matters to the authorities. And driving home that message to the public through posters and messages in all the public transport systems is where his role as a consultant for SPF's Branding and Publicity Committee comes in.
Lim himself had volunteered with the committee as an NSman. Today, he hopes that his experience in the field will widen the committee's reach, as well as meaningfully engage Home Team NSmen.
The nation's safety is at the core of everything that he does:
Without a safe Singapore, I would not be able to run a successful business. Without a means to make money, I wouldn't be able to support my family. Without my family, I wouldn't be the person I am today. So it's all interconnected and important to me.
Behind-the-Scenes with SUPT (NS) Jason Lim