After a year as HomeTeamNS President, Associate Professor Muhammad Faishal Ibrahim shares his insights and what he's looking forward to in 2022.
TEXT: MELODY TAN
PHOTOS: MEDIACORP
Taking on a new position – whether you're starting a new job or heading an entire organisation – is often a challenge. For Associate Professor Muhammad Faishal Ibrahim, assuming the presidency of HomeTeamNS in 2020 was made more challenging as it took place amid the COVID-19 pandemic.
Assoc Prof Faishal, who is Minister of State, Ministry of Home Affairs and Ministry of National Development, said that his appointment in HomeTeamNS so far has been rewarding, and offered him valuable insights. "I was able to witness the resilience and strength of our HomeTeamNS staff and volunteers first-hand, as they overcame obstacles and adapted to the ever-changing landscape to continue engaging our Home Team NSmen," he recounts.
He shared how HomeTeamNS had adapted existing programmes for the safety and well-being of members by going online, while still maintaining a sense of camaraderie.
For example, HomeTeamNS was one of the first event organisers to introduce the Virtual Fitness Training (VFT) for Home Team NSmen and bring the physical REAL® Run onto a virtual platform. During the circuit breaker period, with the closure of gyms, the HomeTeamNS crew at Fitness Workz took their strength and conditioning classes online. They also used social media to share useful content about fitness and exercise for members to incorporate into at-home training programmes.
"I strongly believe that it's the journey we take together that matters," said Assoc Prof Faishal. "I am heartened to see our members, volunteers and staff working together to tackle the challenges and becoming more united as a result."
A CLUBHOUSE THAT'S ALSO A WATERFRONT HAVEN
Looking ahead to 2022, one highlight for HomeTeamNS is the opening of its Bedok Reservoir Clubhouse. The only reservoir-fronting clubhouse in Singapore, Bedok Reservoir Clubhouse boasts an array of new concepts for members and their families.
Some exciting facilities include an indoor water adventure that will house Singapore's first two-storey indoor water playground with a high-element water obstacle course. The clubhouse will also have ManCaves (a hangout space that includes amenities like complimentary WiFi, a built-in kitchenette with a fridge and karaoke system) with reservoir views and an infinity swimming pool!
"Close to one-third of our members reside in the east," Assoc Prof Faishal said. "With the opening of Bedok Clubhouse, they will finally have a clubhouse nearer to them which they can enjoy. We at HomeTeamNS can get to know them better, too – and we certainly look forward to that."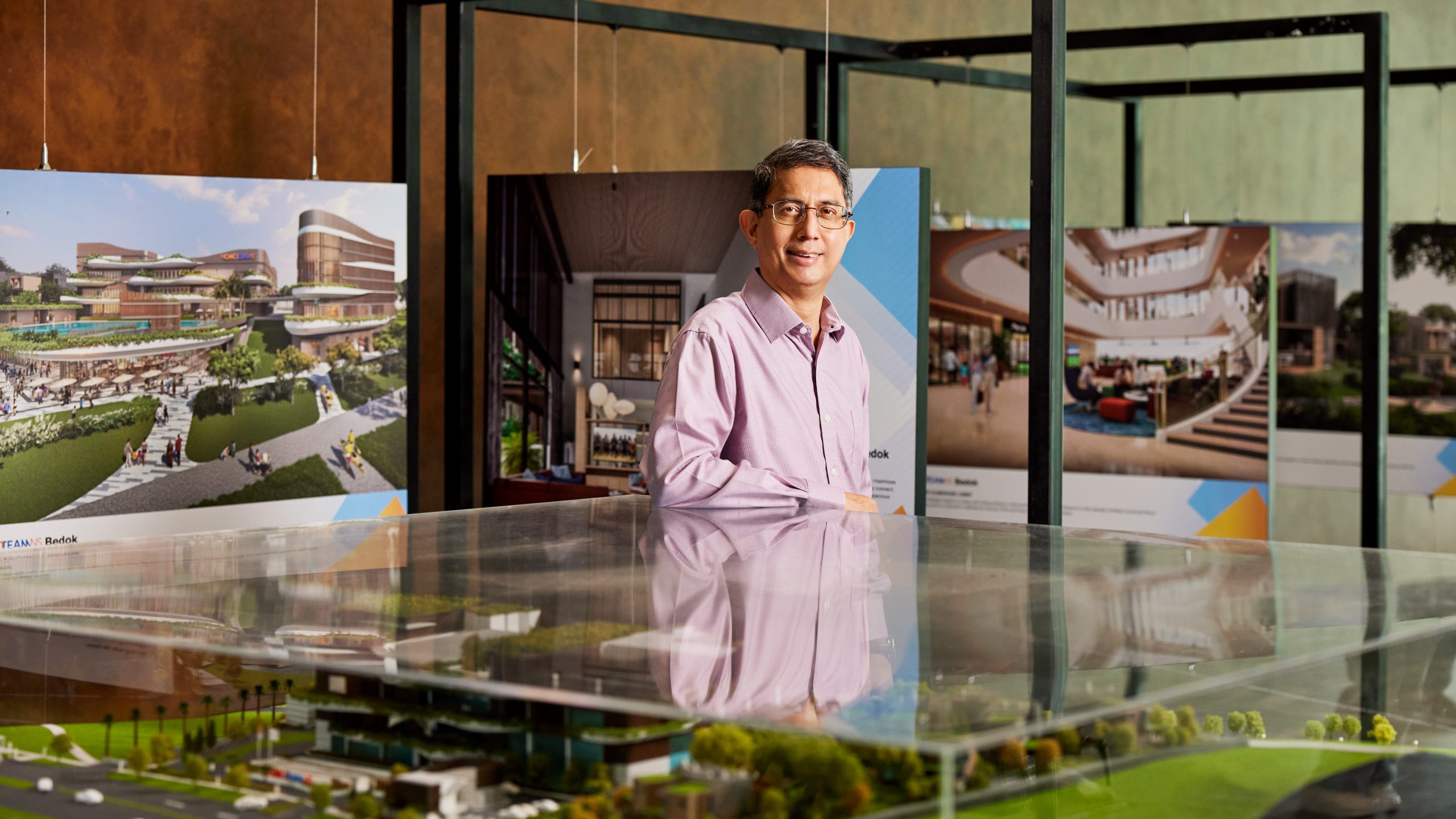 Assoc Prof Faishal added that the Bedok Reservoir Clubhouse will allow the association to enhance its cohesion programmes for Home Team NSmen with new activities. Home Team NSmen can look forward to a wider variety of water activities, such as dragon boating when the new clubhouse is ready.
To make full use of the facilities, members can book the clubhouse's Waterfront Villas for a staycation with their families. Situated on a forested hill overlooking a tranquil waterfront, these villas will be perfect for a temporary escape from the urban bustle.
"On top of bringing our NSmen together for NS-related events and activities in the Bedok Clubhouse, we hope that they will also build new memories with their loved ones and their fellow NSmen in this new clubhouse. Birthdays, anniversaries, weddings, celebrations – the list goes on," said Assoc Prof Faishal. He also hinted at more clubhouse features to be announced. "We'll reveal them at a later time – stay tuned!"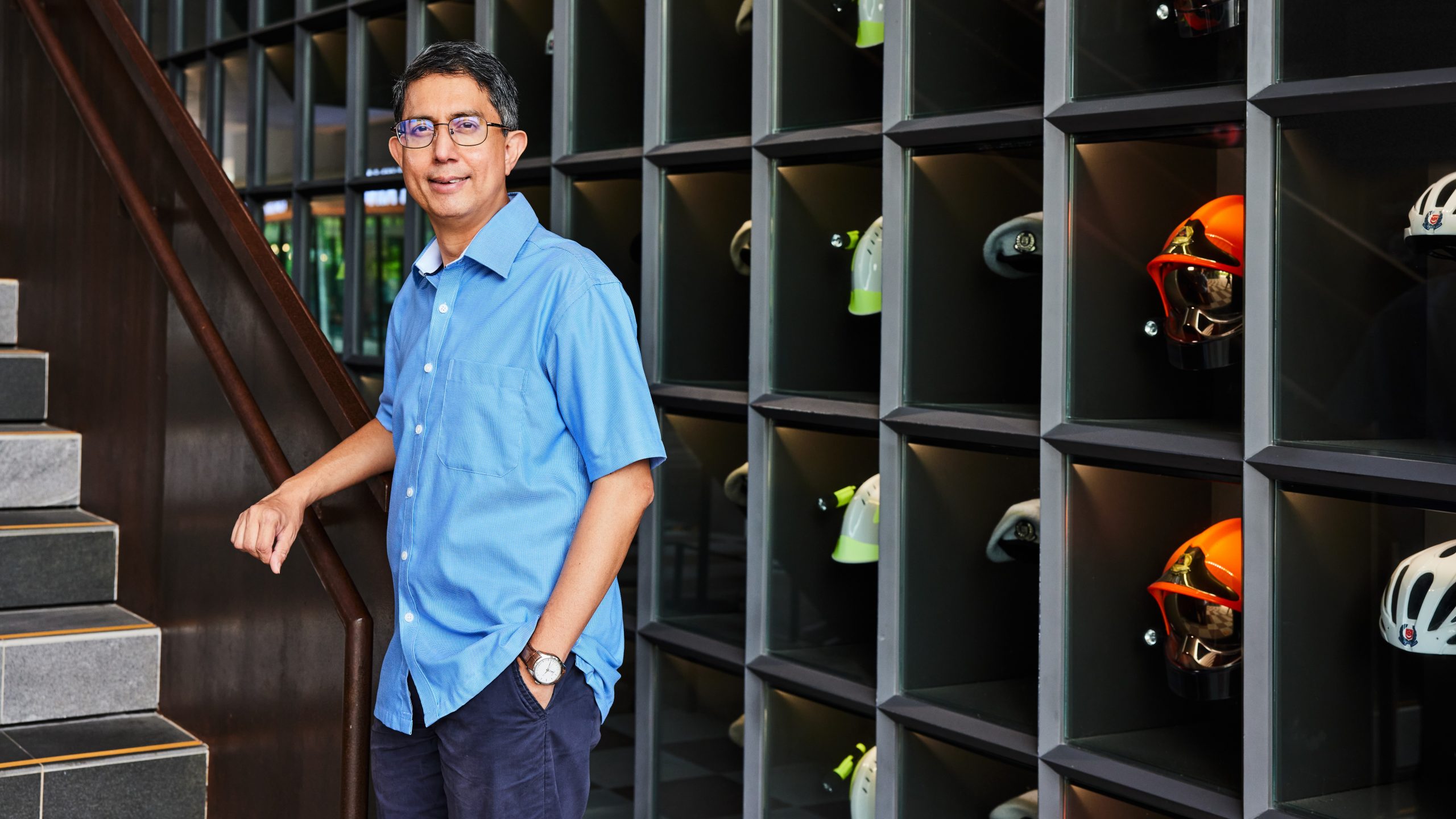 In a reality reshaped by COVID-19, Assoc Prof Faishal acknowledged that the one thing he misses the most is face-to-face interactions with HomeTeamNS members.
"Before the COVID-19 pandemic, I enjoyed seeing our members bond over various activities with their friends and family at our clubhouses," he said, adding that he enjoys having dinner with his family at the numerous eateries across the four HomeTeamNS clubhouses. "I hope that the COVID-19 situation will improve so that we can have more opportunities to interact in person and enjoy more physical activities together."
For now, Assoc Prof Faishal treasures any chance to meet up with volunteers and staff in person. "I enjoy the interaction and learning, and yes – we do have fun producing videos, exploring the new clubhouses and getting to know members better."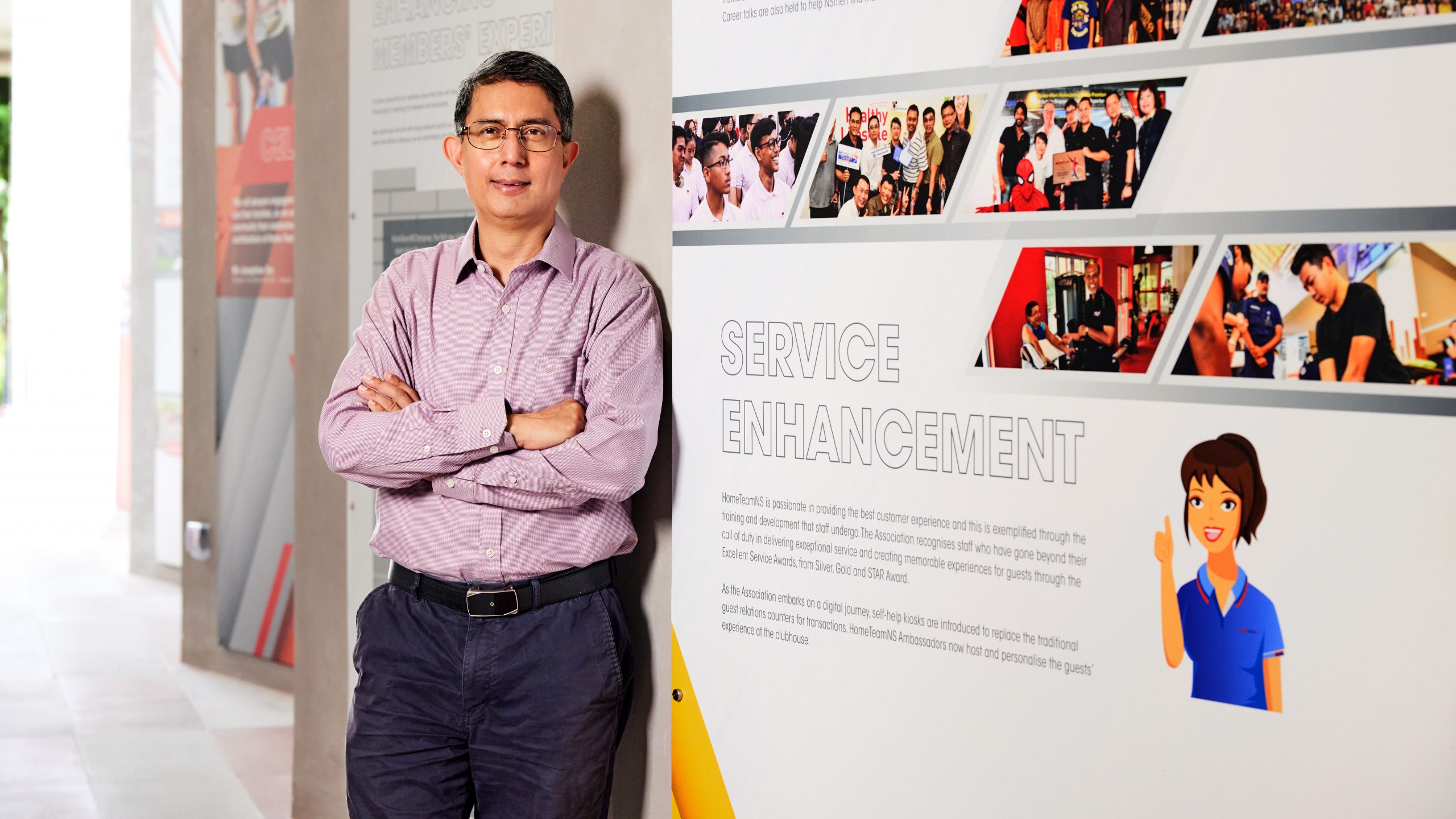 As part of his mission as HomeTeamNS President, he hopes to continue building on the organisation's values of recognising and celebrating the contributions of Home Team NSmen on a larger scale. He plans to achieve a deeper understanding of NSmen's and members' evolving needs and coming up with useful programmes and initiatives.
"Members can look forward to us stepping up our digitalisation efforts," he added. "These include the new mobile app launch, implementation of an A.I. (artificial intelligence) chatbot online and self-help kiosks in clubhouses. With the new clubhouses and the continuous upgrading of our current clubhouses, we will also bring in more new members and continue building an active membership base."
Besides expanding the HomeTeamNS family, one of Assoc Prof Faishal's resolutions for 2022 is "to continue to recognise the efforts and contributions of not just our NSmen, but also their families. My hopes are that members and NSmen will be proud of being part of our big Home Team family, that the shared spaces we have built will be well-used and cherished, and that HomeTeamNS will be the club of choice for our NSmen."
For the latest updates on HomeTeamNS news and events, visit our website or official Facebook page.