Life Lessons – CPT (NS) Mustaffa Kamal shares how NS has impacted him – learning discipline and meeting people from all walks of life in SCDF has made him a better person. 
TEXT: CORINNE KERK
PHOTOGRAPHY: VERNON WONG
At just 33, Mustaffa Kamal is already a successful halal F&B entrepreneur. The co-founder and director of The Black Hole Group, who is also an avid traveller, will be adding The Wily Whisk, a bakery, as well as a burger bar in Bangkok to his current stable of seven culinary concepts this year.
You studied psychology at NUS. What did you do after graduation?
I worked as a lifeguard in the US between my third and fourth year in university. Saving lives gave me a perspective on being a lifesaver, and I wanted to do that with SCDF.
At SCDF, I was involved in both operations and strategic planning, and I enjoyed that.
When and why did you launch The Shophouse hostel?
In 2012. I like travelling and meeting people, but I can't travel forever, so I thought: Why not bring travellers to me? It's allowed me to get to know lots of interesting characters.
You are an NS Responsibility Appointment Holder. How do you feel about it?
As Company Commander of a Rescue Battalion, I lead some 200 men in heightening our rescue competencies and am constantly putting to test our capabilities in tough scenarios, during exercises at every in-camp training. It can be intense. We take it seriously – we are always 
put on standbys for real-time activation. 
It gives perspective to our everyday jobs and civilian roles.
I have a better understanding of the threats we face and do not take anything for granted. My men and I must know what to do when an emergency strikes.
Are there soft skills you picked up during NS that can be applied to your business?
Being diplomatic! You may be in the right,
but you have to be diplomatic and still do your job properly.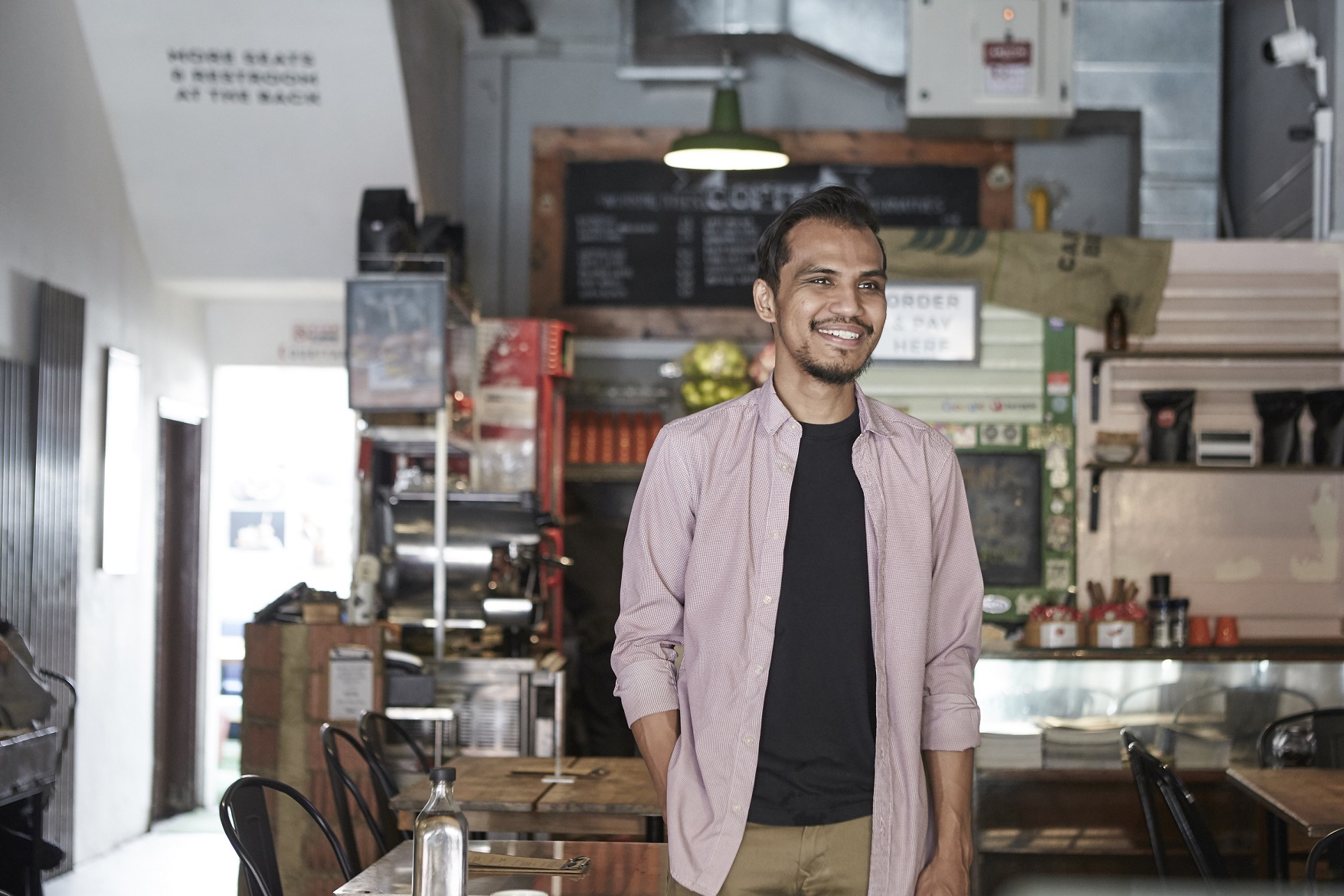 What have you learnt in NS that has made you a better husband, colleague and boss to the people in your life?
NS taught me about accountability. I also gained insight as to what drives different people, and learnt to be more empathetic.
Other articles that you might like: