In the spirit of giving, HomeTeamNS Tampines celebrates its 1st anniversary with 23 young beneficiaries!
HomeTeamNS Tampines rang with laughter and cheer on 9 December 2017. As part of the Club's first anniversary celebrations, 58 Home Team NSmen had volunteered to host 23 children from KidSTART, the Girls Club and the Boys Club.
The event kicked off with the kids teaming up with the NSmen, who were to be their "uncles" for the day. They then proceeded to play their way around the clubhouse facilities, including Laser Quest and Clip 'n Climb, and participate in a range of carnival activities.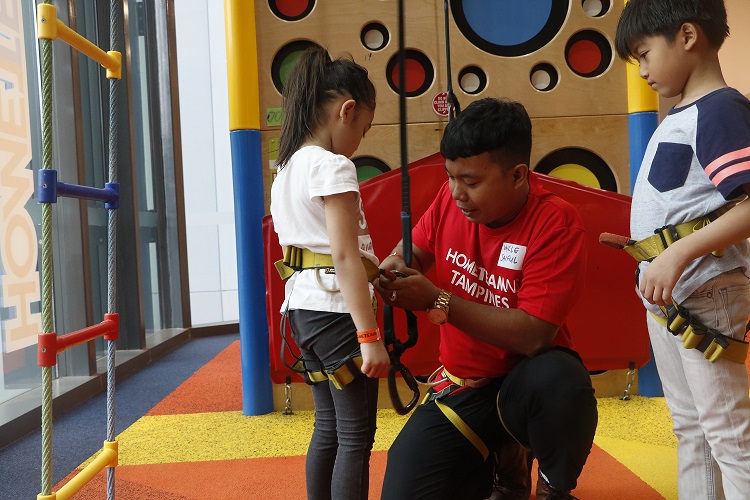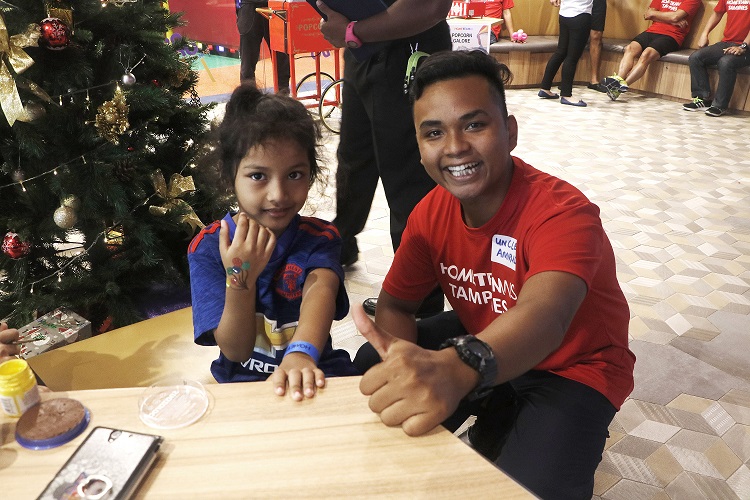 One of the "uncles", ASP (NS) Kamlesh, shared: "As important as it is to be on the frontline as part of our NS duties, it is just as important to give back to society."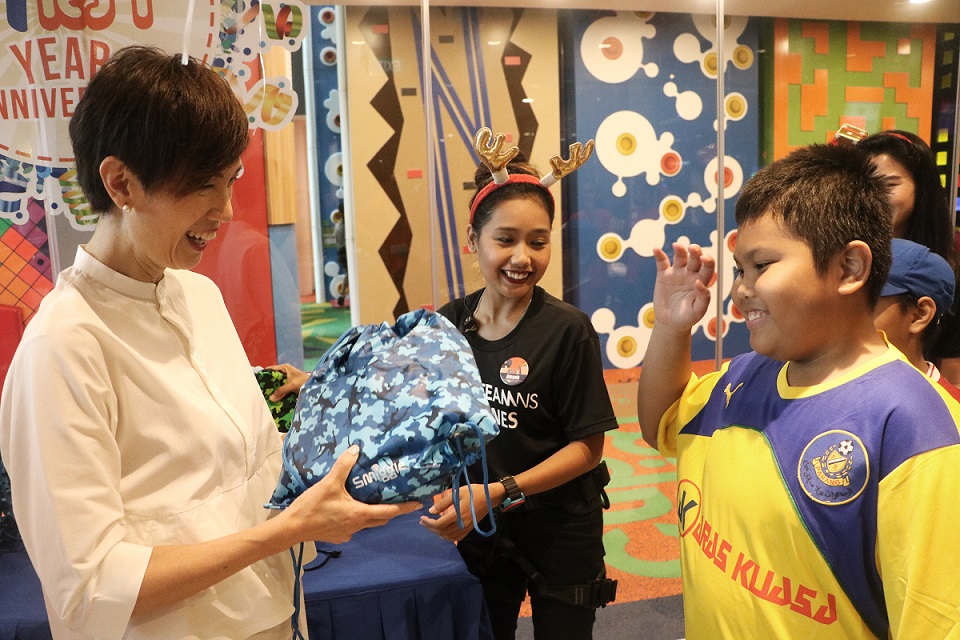 Mrs Josephine Teo, President of HomeTeamNS, who graced the event as guest of honour, joined in the fun as well. "It's a joy to visit HomeTeamNS Tampines and join in celebrating their first anniversary," shared Mrs Teo on her Facebook page. She also helped to hand out backpacks filled with school supplies to the children, which had been donated by the HomeTeamNS community.
MAJ (NS) Su Caizheng, who was there with other NSmen from his division, said: "Bonding among Home Team NSmen comes in many forms, and being able to give back to society together is definitely a great platform for that."
Other articles that you might like: