In the zone – With most players in good form despite the blazing sun, the HomeTeamNS 2018 Golf Championship hit the sweet spot.
February saw the successful run of the 13th edition of the HomeTeamNS annual Golf Championship. Organised by the HomeTeamNS Golflinks Interest Group committee and held at Sembawang Country Club, the event drew a total attendance of 144 golf enthusiasts – 121 members and 23 guests.
It was a swelteringly hot day, but the participants were all smiles as they golfed, taking time to connect and reconnect with new and old friends.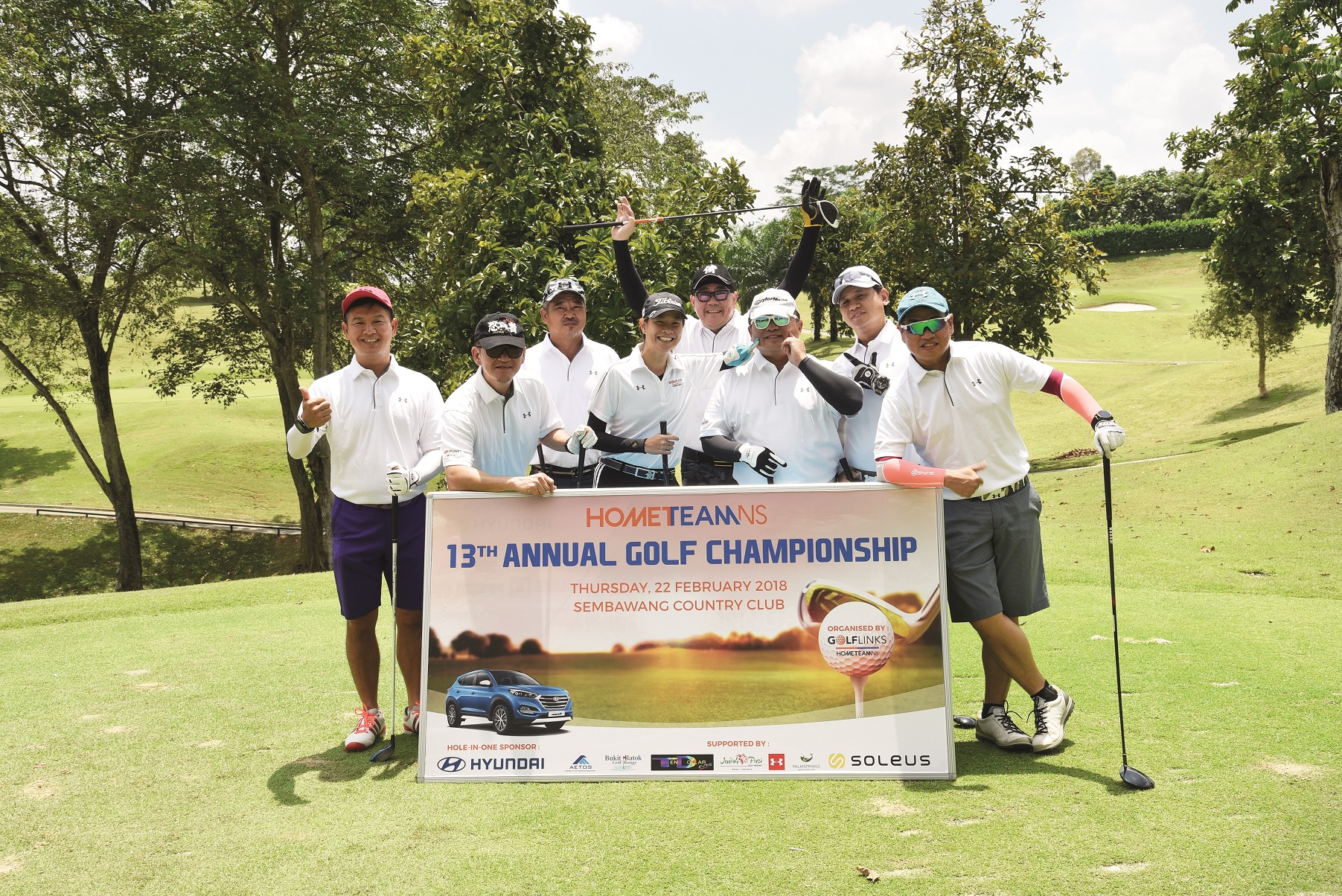 In tune with the season – the Chinese New Year celebrations – the event closed with a festive banquet, complete with lots of special performances as dinner entertainment. There were acrobats and costume-change artists strutting their stuff and wowing the diners, who were glad to relax after their day in the sun.
The highlight of the evening, of course, was the prize presentation ceremony. For the Men's Category, in third place was Chuah Chuan Ping, who also took home the Best Gross Player award; Ahmad bin Kasti clinched second place and the HomeTeamNS Challenge Trophy; and Alex Ang Beng Kiat was crowned champion.
Other articles that you might like: