You're organising your next gathering with your family or best buddies and you're probably thinking: "My home is too small" or "To clean up aft er is such a turn-off !" Well, that doesn't have to be the case anymore. Welcome to The Living Space – a concept venue that looks just like a home, minus the bedrooms. It's cosy, comfortable and, most of all, configurable!
Over 150 NSmen, members and families attended the launch of The Living Space at HomeTeamNS Sembawang on 9 September. The new facility was unveiled by LTC (NS) Sim Meng San, Chairman, and members of the Sembawang Executive Committee. Invited guests and participants were treated to movie screenings, coffee appreciation workshops,terrarium building sessions, story-telling sessions and a furniture-building challenge. The Living Space is bigger than a five-room HDB flat, and is fi tted with gaming consoles, KTV and sound entertainment systems, modular furniture and multi-angled projection systems. It even has its own kitchenette and an island bar counter! This makes it perfect for parties, gatherings, celebrations, team building workshops and even informal meetings, for 40 to 50 people. PTE (NS) Muhd Firdaus said: "It's going to be another reason to hang out more often at HomeTeamNS Sembawang. Besides coming to makan, work out, go prawning and swim, I can now book this space to lepak [relax] with my NS buddies!"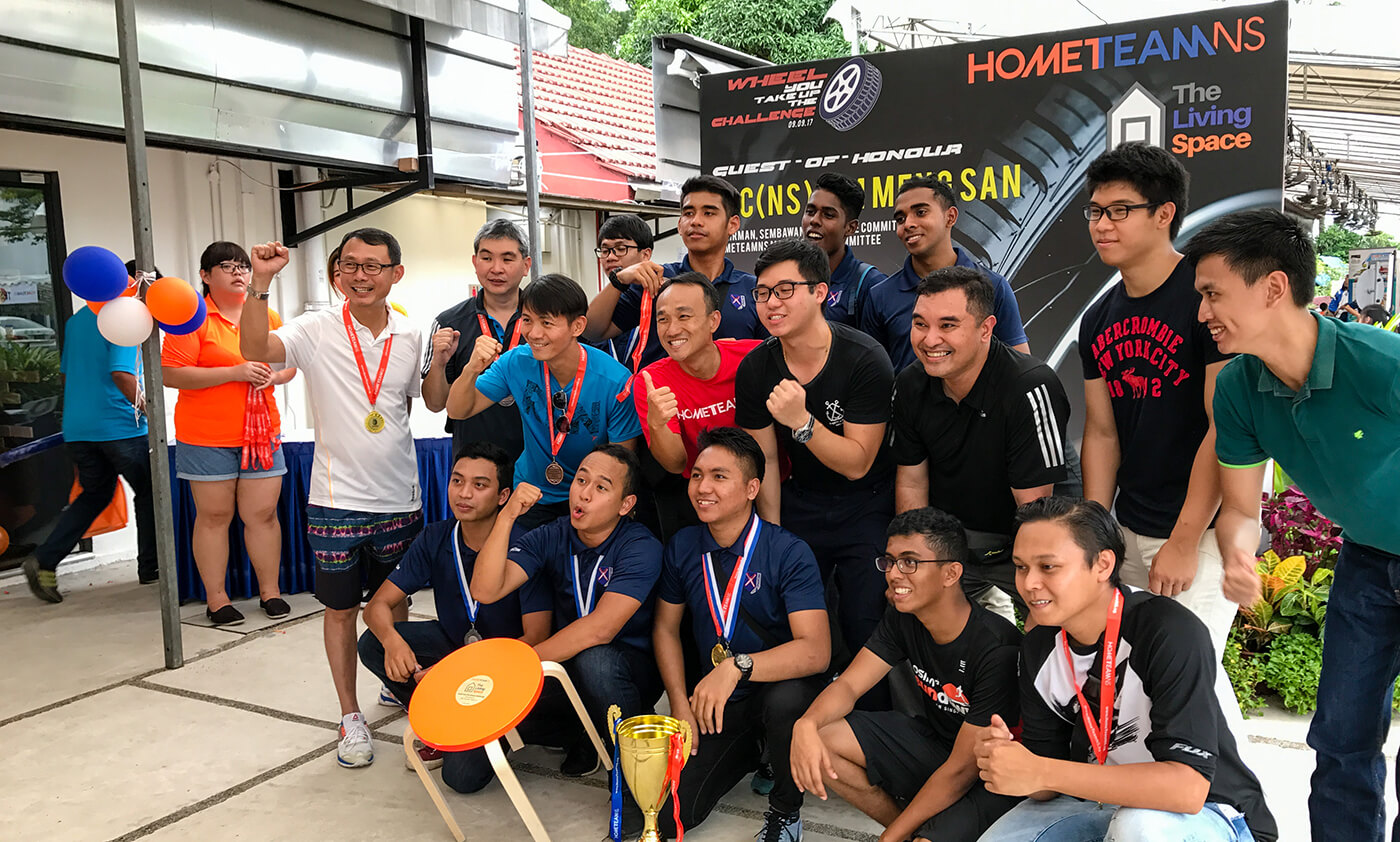 Chope (book) a slot from now till 31 December 2017 and get two hours free! Quote "Frontline x TLS" to enjoy this promotion. Rates start from $640 for a four-hour block. E-mail events_sb@hometeamns.sg for more information. Terms and conditions apply.
Other articles that you might like: