COVID-19 may have limited our options for outings, but it has also inspired many to keep fit. We talk to a Fitness Workz expert from HomeTeamNS to find out how they encourage their clients to stay motivated in the light of ever-evolving safe management measures.
TEXT: NICHOLAS JACOB
PHOTOS: SHUTTERSTOCK
Last year's circuit breaker period saw many people rush to stockpile everything from eggs to exercise mats. As normal activities – from dining out to going to the gym – ground to a halt, Singaporeans and companies pivoted to virtual activities and services.
These included gyms, which began offering virtual exercise classes. Working out at home became one of the most popular means of passing the time, until the option of heading to gyms and engaging personal trainers gradually became available during Phase 2.
The current increase in COVID-19 cases mean that safe management measures are now in a state of flux. There's a certain air of uncertainty around what to expect and whether we might need to adjust our workout routines every few weeks. While frequent change can be distracting or even demoralising, we spoke to a professional trainer to gain some insights on why that needn't affect your broader fitness journey.
CHANGE IS THE ONLY CONSTANT
Following the easing of restrictions as Singapore entered Phase 2 last June, Mr Noel Lee, a Business Development and Marketing Executive at Fitness Workz, observed an initial surge in patrons at the gym.
Apart from trying to re-establish disrupted routines (while adhering to safe management measures at the gym at the same time), working out provided attendees with an avenue to hang out with their friends.
That said, the subsequent further relaxation of safe management measures and reopening of public spaces diverted some people from their fitness routine, as they struck a new balance between their other interests and commitments.
Mr Lee aptly summarises this as a zero-sum game – "the recurring problem we have as a society is the search for the fine balance between work and health".
KEEPING THE FLAME BURNING BRIGHT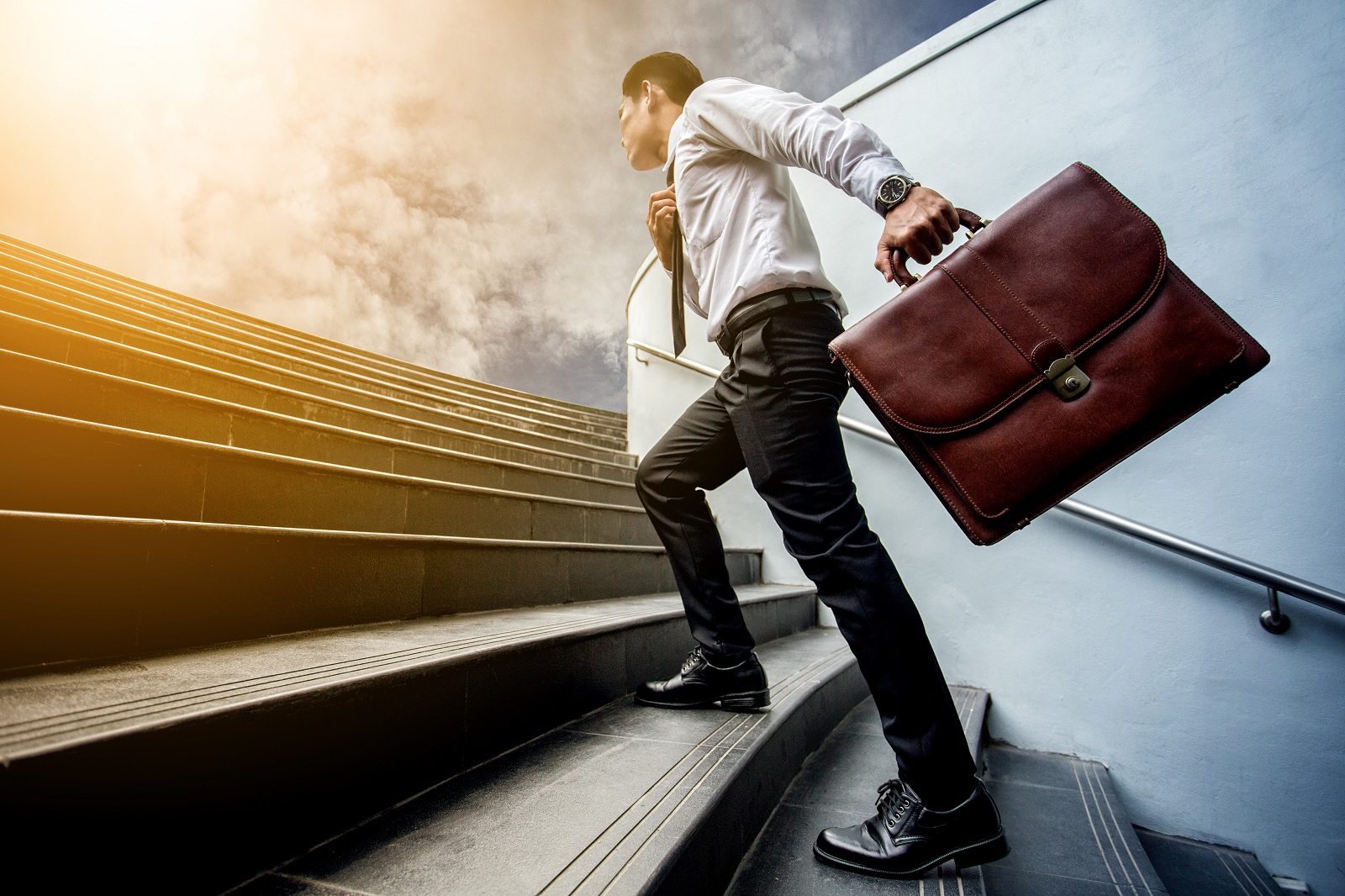 Admittedly, repeating the same exercise routines can be a turn-off for many. But this does not have to be the case. Instead, why not use your progress as an impetus to work out regularly?
"For some, seeing tangible improvement — such as their fat percentage decreasing over the weeks — provides them a constant impetus to continue their efforts," shares Mr Lee.
To keep pushing forward, it can help to break things down and focus on bite-sized goals.
For instance, with the increase in work and home demands, keeping exercise regimes short but effective ensures your routine is sustainable. You should also start celebrating the small wins – every bit of fat lost, or muscle gained is a great victory in itself.
The most important takeaway here is to keep the momentum going. Even if progress feels slow, don't forget to take a step back and look at the bigger picture: These small steps add up on your lifelong adventure to better health.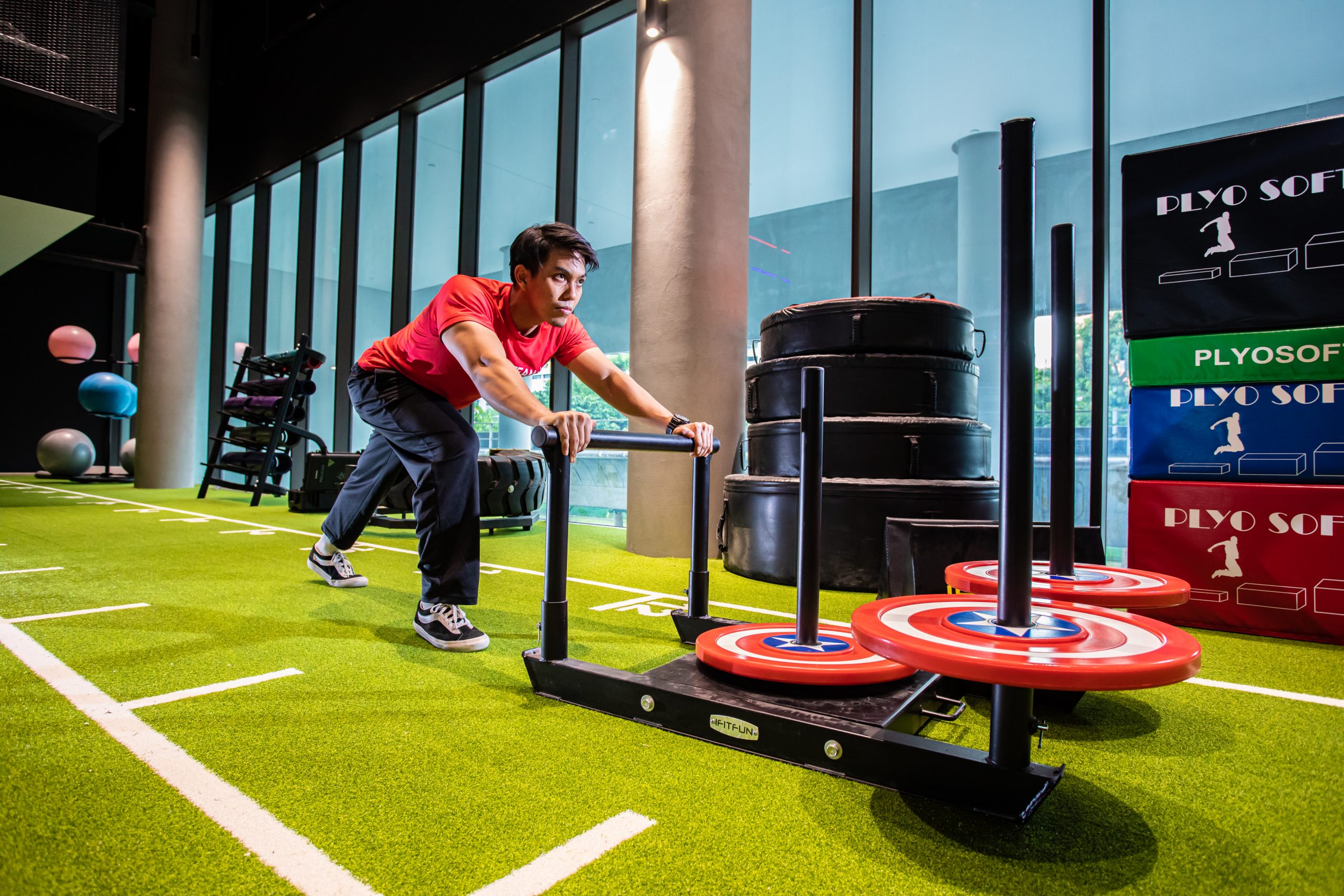 If you've taken a detour on your fitness journey and are feeling lost, the good news is fitness trainers can help you get back on track. Receiving professional guidance is particularly effective for beginners, as trainers are able to put together a wide range of the latest regimes that have yet to be adopted by the masses.
Working out with an expert will also help to make exercise a part of your routine and serve as a constant reminder to keep fit. Mr Lee suggests speaking with your trainer first to identify your goals, motivations and barriers, to come up with sustainable solutions.
The pros at Fitness Workz are also ever-mindful of being over-zealous and drawing up routines that are too intense for their clients. "This can in turn decrease motivation and turn clients off exercising," Mr Lee points out. To help those who need more time, trainers often encourage clients to start off small – such as using the stairs instead of the lift. Such activities encourage the formation of healthy habits, and can help encourage individuals.
THE GREATEST WEALTH IS HEALTH
There are plenty of nice things that come with getting physically fit (like the compliments from friends), but did you know numerous studies have also established a positive correlation between physical health and mental wellness? Examples include reduced stress levels, better sleep patterns and increased self-confidence – all of which have become even more important in light of the current pandemic and its negative impacts on mental health.
Recent research supports these findings, with reports concluding that even performing light physical activity regularly can have a positive stress-reducing effect on individuals needing to self-isolate due to prevailing safe distancing measures.
Remember: At the end of the day, a healthy body makes for healthy mind. Fitness is more about muscle mass and weight loss – it's also about adopting a mindset of general wellness to help lead a more fulfilling life. By having set a strong foundation on this front, there's nothing holding us back from being able to go forth and live our best lives, no matter the circumstances.
Find out how you can kickstart your journey to a healthier you at Fitness Workz.