Set the tone with one of these titles and have a memorable Valentine's Day with the people who the matter most to you.
TEXT: MORGAN AWYONG
PHOTOS: SHUTTERSTOCK
Chocolates, flowers and romance are all good, but Valentine's Day doesn't necessarily have to be just for couples. It's also a chance to spend time with the people who matter the most to you, like family and the friends who've stuck by you through thick and thin.
Whatever the bond, what's most important for a Valentine's Day outing is time well-spent together. Watching a movie may seem dated, but sometimes old-school cool still works best.
Whether you plan to watch a romantic film with your significant other or something the gang or family can enjoy, here are some flicks that are worth adding to your watchlist.
Marry Me*
This one hits home for those of us heavily into celebrities and social media. Kat Valdez, played by Jennifer Lopez, is a reigning Latin pop star who learns via a social media post that her soon-to-be fiance is cheating on her. As she stands on her concert stage having just discovered this news, she spontaneously decides to marry a stranger holding a "Marry Me" sign….
Death on the Nile*
A murder mystery may seem like an odd choice for Valentine's Day viewing, but this has plenty to offer the family. With its thrills and whodunnit premise, this Agatha Christie classic set on a luxury boat is a panacea for those missing their holidays abroad. Witness Kenneth Branagh direct and play Hercule Poirot – the famous detective – as he investigates a star-studded ensemble that includes screen goddess Gal Gadot.
My Best Friend's Breakfast*
Can love really be found through another's stomach – even if it was meant for someone else? A high school boy sends his crush breakfast every day, but the disinterested girl lets her best friend have it instead. This seemingly trivial act leads to misunderstandings, and eventually goes in a way none of these teenagers expect. Based on a true story that unravelled on social media, this heartwarming tale is burgeoning with whimsy and sweet nothings.
*If you're heading to catch these releases at the theatres, HomeTeamNS members can enjoy 1-for-1 movie treats for screenings at Cathay Cineplexes. Share some love with your movie mate with a special F&B combo of a 22oz drink and medium-sized popcorn at just S$5 (U.P. S$9.50). This offer is available everyday – just present your membership card details at the counters.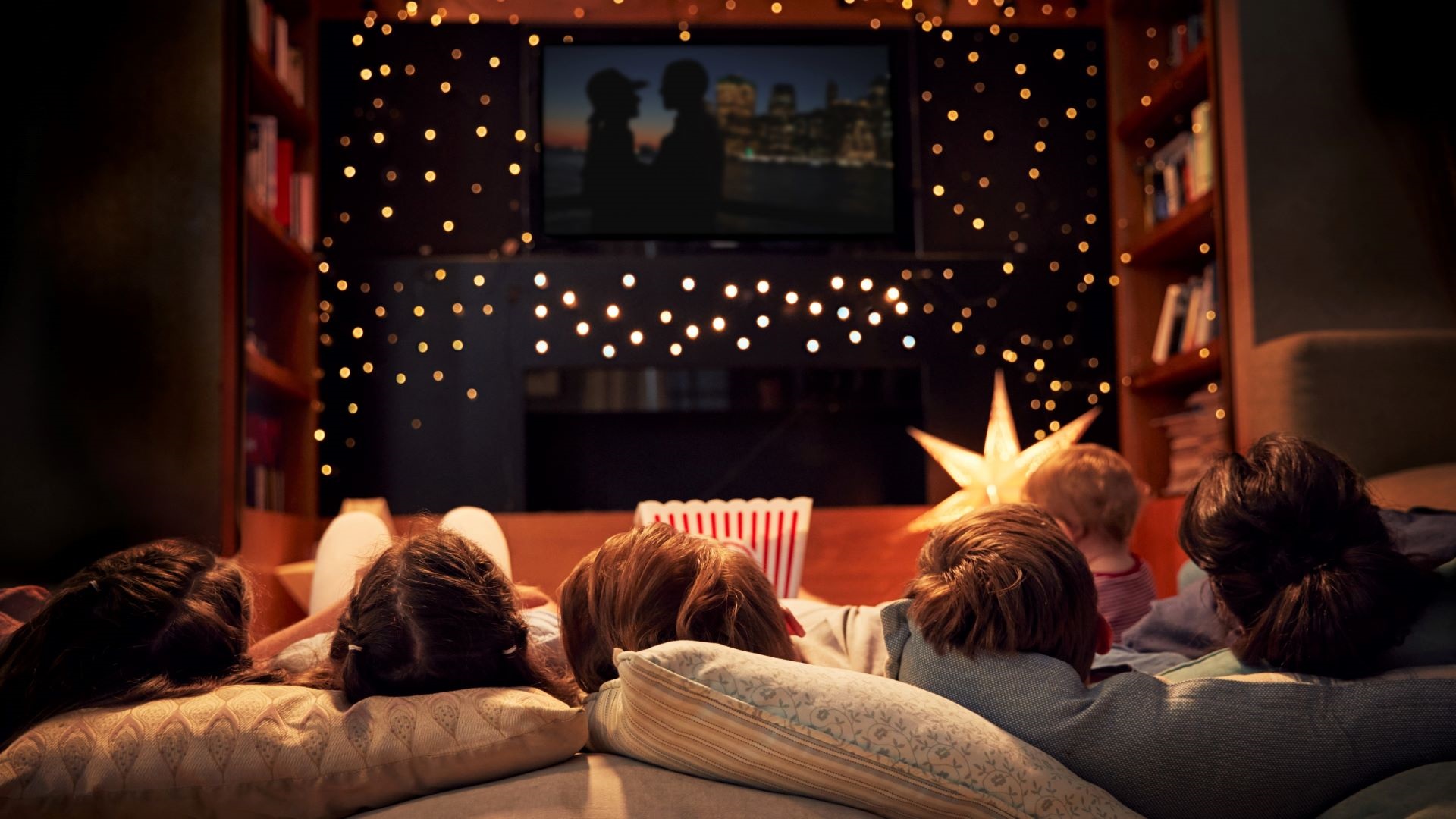 If you'd rather chill at home, these streaming options should offer something for everyone.
Valentine's Day
The title might make it an obvious choice, but the vignettes in this movie are truly a joy to watch for any kind of viewer. There are multiple arcs here that showcase the myriad types of relationships, and the light and easy writing makes this a fuzzy feel-good entry.
Date Night
The mix of mistaken identity and fish-out-of-water events promises plenty of comedic fodder. Throw in the comedic geniuses that are Tina Fey and Steve Carell and you've got yourself 90 minutes of enjoyable entertainment, shuttling furiously between slapstick and witty humour.  
Somewhere in Time
This is a timeless classic in more ways than one. The late Christopher Reeve plays the role of a writer strangely drawn to and besotted with a woman from the past. After ridding himself of all things modern, he attempts self-hypnosis to travel back in time – and succeeds. His love for the actress is in full bloom when the unthinkable happens. This one's for the romantic diehards.
Moulin Rouge
The movie that spawned the classic song Come What May, visionary director Baz Luhrmann infuses genres into a kaleidoscopic spectacle of a love story. Starring Nicole Kidman and Ewan McGregor in their first singing roles, the beautiful tragedy unfolds as an entertaining, vibrant and moving tale between courtesan and poet.
Warm Bodies
This is Edward Scissorshands for the modern age. In a world infested with zombies, one suddenly finds himself a little more "alive" after meeting a human girl. What ensues is a quirky romantic comedy that seems flippant at first but is actually rich with lovely meaning and the magic of love.
HomeTeamNS members can also enjoy exclusive screenings on selected Fridays to catch blockbusters like Spiderman: No Way Home.
An avid movie buff but yet to go for a movie screening with HomeTeamNS? Keep your eyes peeled for the next invitation or make use of your HomeTeamNS 1-for-1 movie perk and catch the latest release in the theatre anytime!
Here are some other great ways to celebrate Valentine's Day with your special someone.