From hampers to hotpots, there are plenty of options to help your family make the most of the festive period.
TEXT: MORGAN AWYONG
PHOTOS: HOMETEAMNS, SHUTTERSTOCK
Holidays are great, though having Christmas, New Year and Lunar New Year so close together often has us asking the perennial question: Where's a good place to eat?
The good news is that organisations like HomeTeamNS offer numerous deals that help make those celebrations a little easier – and more affordable – to plan.
We're all missing Thailand's mouthwatering cuisine so it's a good thing we have plenty of authentic options like Siam Kitchen at the HomeTeamNS Khatib clubhouse.
This halal-certified eatery's secret lies with their bona fide Thai chefs, so every serving of Tom Yum or pineapple rice is satisfyingly authentic. HomeTeamNS members can look forward to a Chinese New Year menu for two or five from S$48++, or enjoy 10-per-cent off for other classic favourites on the menu at checkout. Valid from 10 January to 28 February 2022.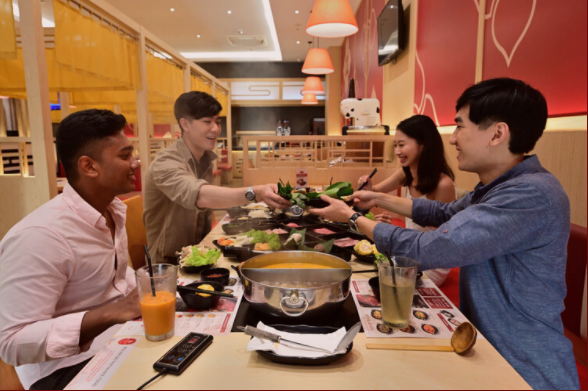 What's Chinese New Year without a little hotpot? Indulge in tradition while adding a twist with Suki-Suki Thai Hot Pot over at HomeTeamNS Khatib. From thin slivers of halal beef and chicken to home-made fish paste, as well as a colourful and tantalising array of Thai desserts, you'll have an Insta-worthy table that tastes as good as it looks. Diners can also opt for a seasonal special of Tomato Soup.
From 10 January to 28 February 2022, HomeTeamNS members enjoy 10-per-cent off their bills at checkout. With lunch buffet sets starting at just S$19.90++, it's the perfect place to have a casual meal with some hungry friends.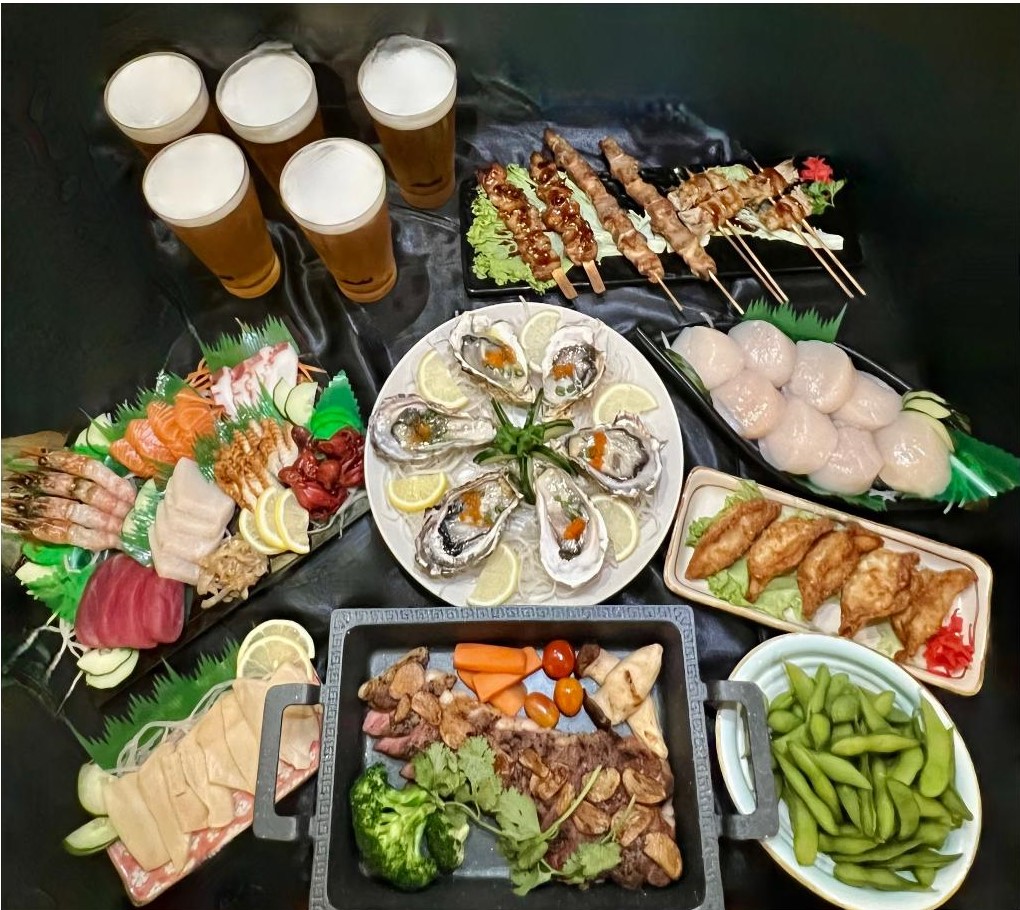 Yusheng (tossed raw fish salad) is a lunar new year staple. If you're looking for an alternative, how about trying the Sashimi Combo Sets starting from S$138.80 at Fuji Izakaya Bar at HomeTeamNS Khatib? You'll have plenty of fresh fish to bring on the luck, and other optional add-ons like seafood, grills, ramen and rice bowls from their extensive menu.
Want to add a little extra buzz to the outing? Order up some beers or the award-winning "Izumofuji Daiginjo" sake. For all a la carte items from the menu, members enjoy 10-per-cent off at checkout till 3 February 2022.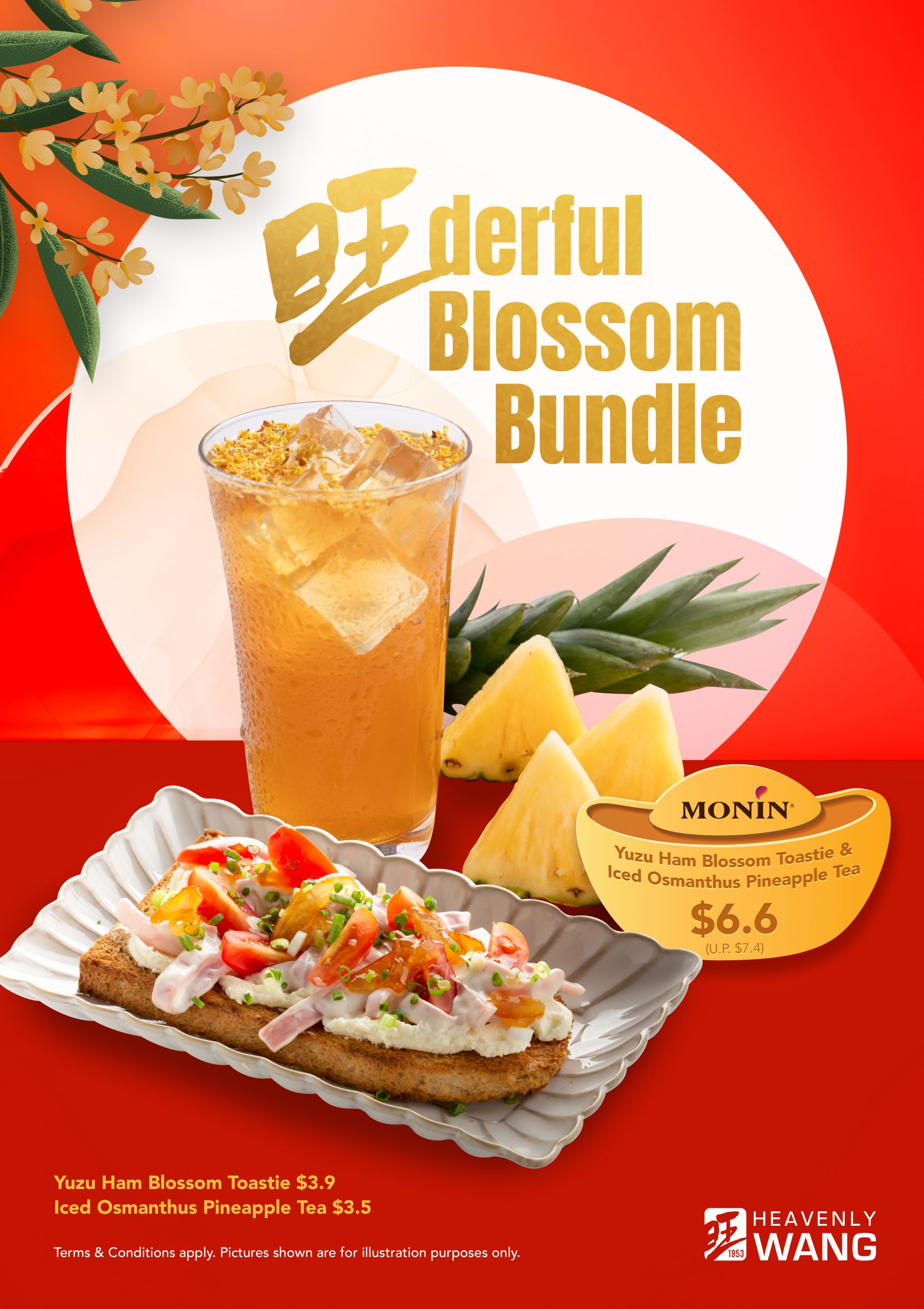 Over at the HomeTeamNS Bukit Batok clubhouse, Heavenly Wang has a festive creation of their own. The "Wang"derful Blossom Bundle, at just S$6.60 (U.P S$7.40) for HomeTeamNS members, celebrates Asia with some distinctive flavours and is available from 5 January to 15 February 2022.
The Yuzu Ham Blossom Toastie combines the savoury with the citrusy. Follow this up with the Iced Osmanthus Pineapple Tea – a refreshing beverage fragrant with floral and fruit.
To enjoy these benefits, just present your HomeTeamNS membership card during billing.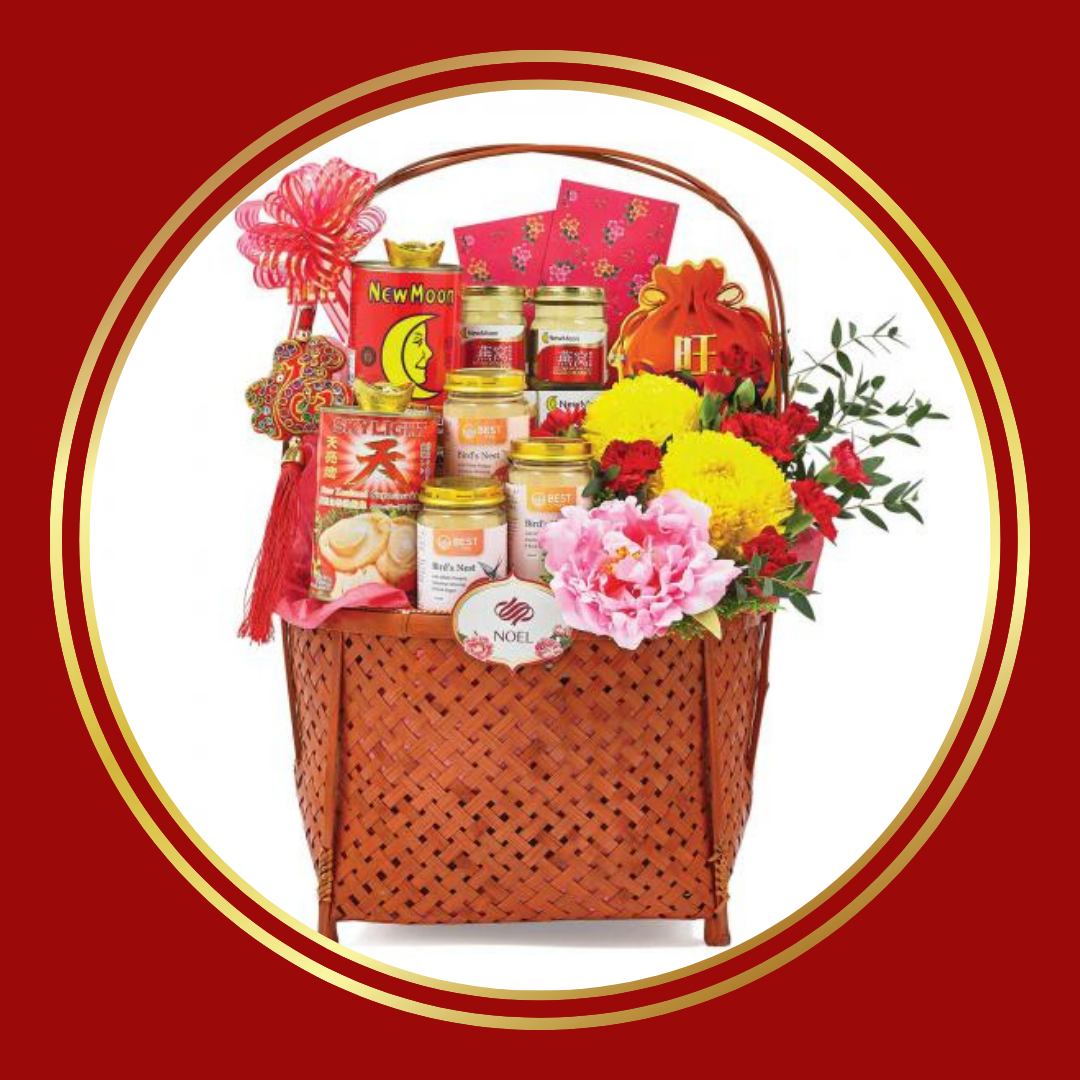 When visiting someone's house, it's always a good idea to bear gifts to offer good tidings. Pick from Noel Gift's large range of flowers, gifts and hampers suitable for all budgets and receive 8-per-cent off for any Chinese New Year Collection order of S$80 and above.
Whether it's a spectacular arrangement with tangerines or an abundant arm of symbolic delicacies, you'll have until 12 February 2022 to pick those goodies for your loved ones. To enjoy the discount, HomeTeamNS members just have to retrieve the promo code from your HomeTeamNS mobile app and use it during checkout from Noel Gift's website.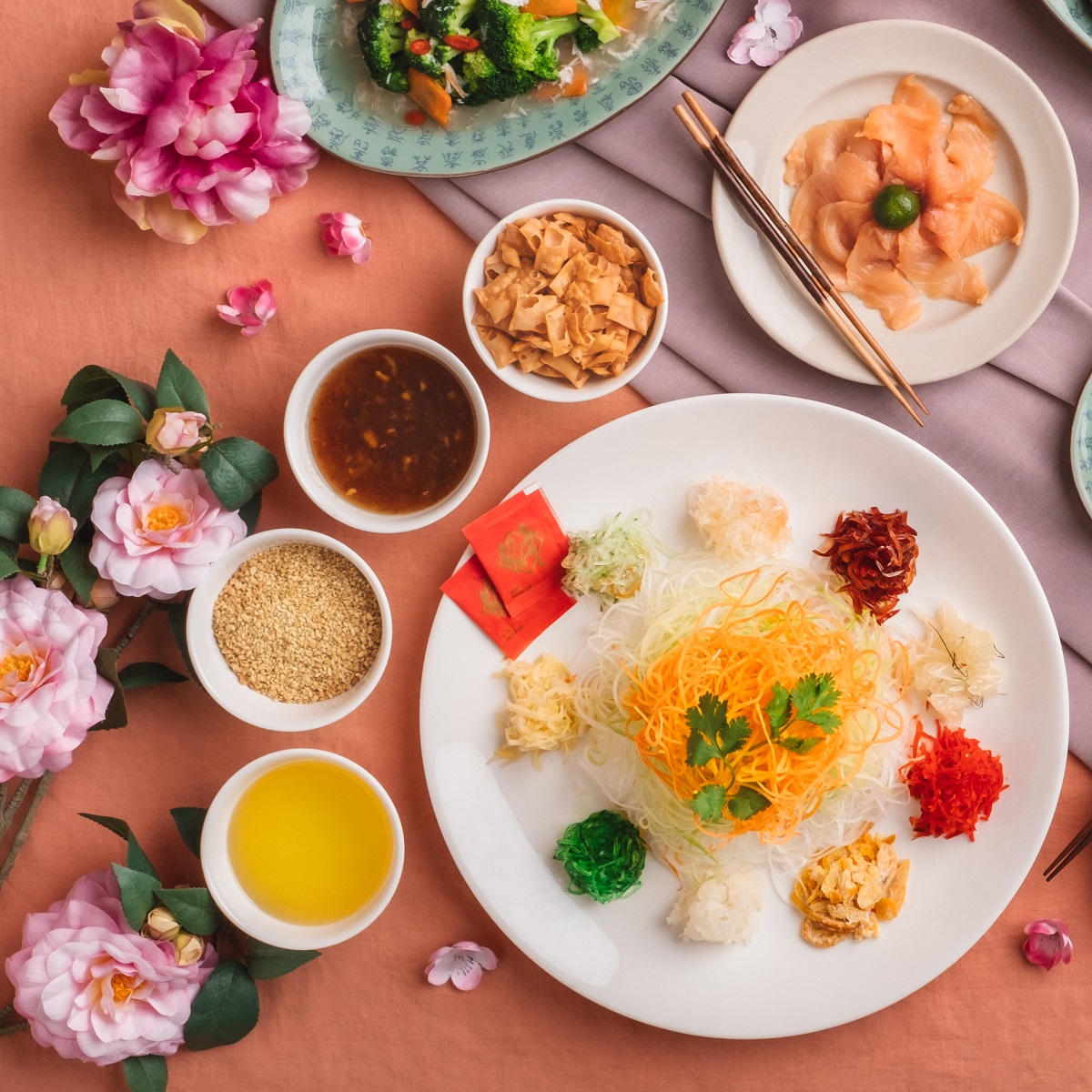 Adding some elevated dining to your feasts is now a whole lot easier. Grand Hyatt presents their Lunar New Year menu, with a generous 15-per-cent discount for all HomeTeamNS members till 15 February 2022 with the promo code from your HomeTeamNS mobile app.
Savour the stunning Bountiful Treasure Pot (Pen Cai) and usher in its abundant blessings, or ring in the same with the Sauteed Hybrid Grouper served with mushrooms, snow peas and an XO chili sauce. They even have an option for vegetarians – the plant-based Organic Vegetable and Truffle Yu Sheng.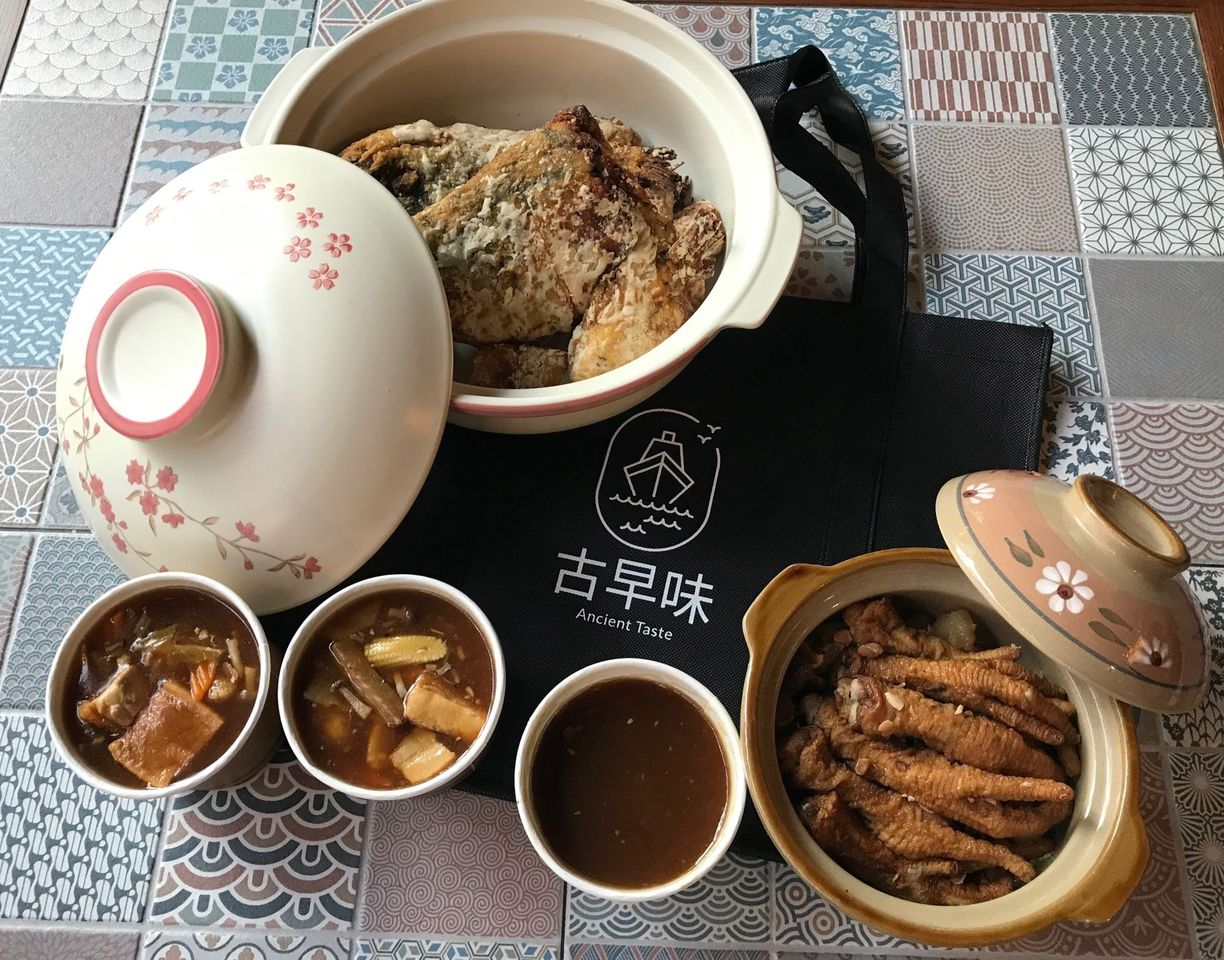 Novotel Singapore is finding inspiration from a collaboration between Food Exchange and Ancient Taste (Gu Zao Wei) – a restaurant with a zero-waste precept. You'll find familiar classics like Shrimp Paste Chicken and Fu Yong Egg on the menu, but the highlight has to be their claypots, available in fish head or a more collagen-filled mix of braised phoenix claws, pork tendons and premium Chinese mushrooms.
If you're having a party of four to six, opt for the convenient Gu Zao Wei Set. As HomeTeamNS members, receive 18-per-cent off from now till 15 February 2022 and apply your mobile app's promo code upon checkout.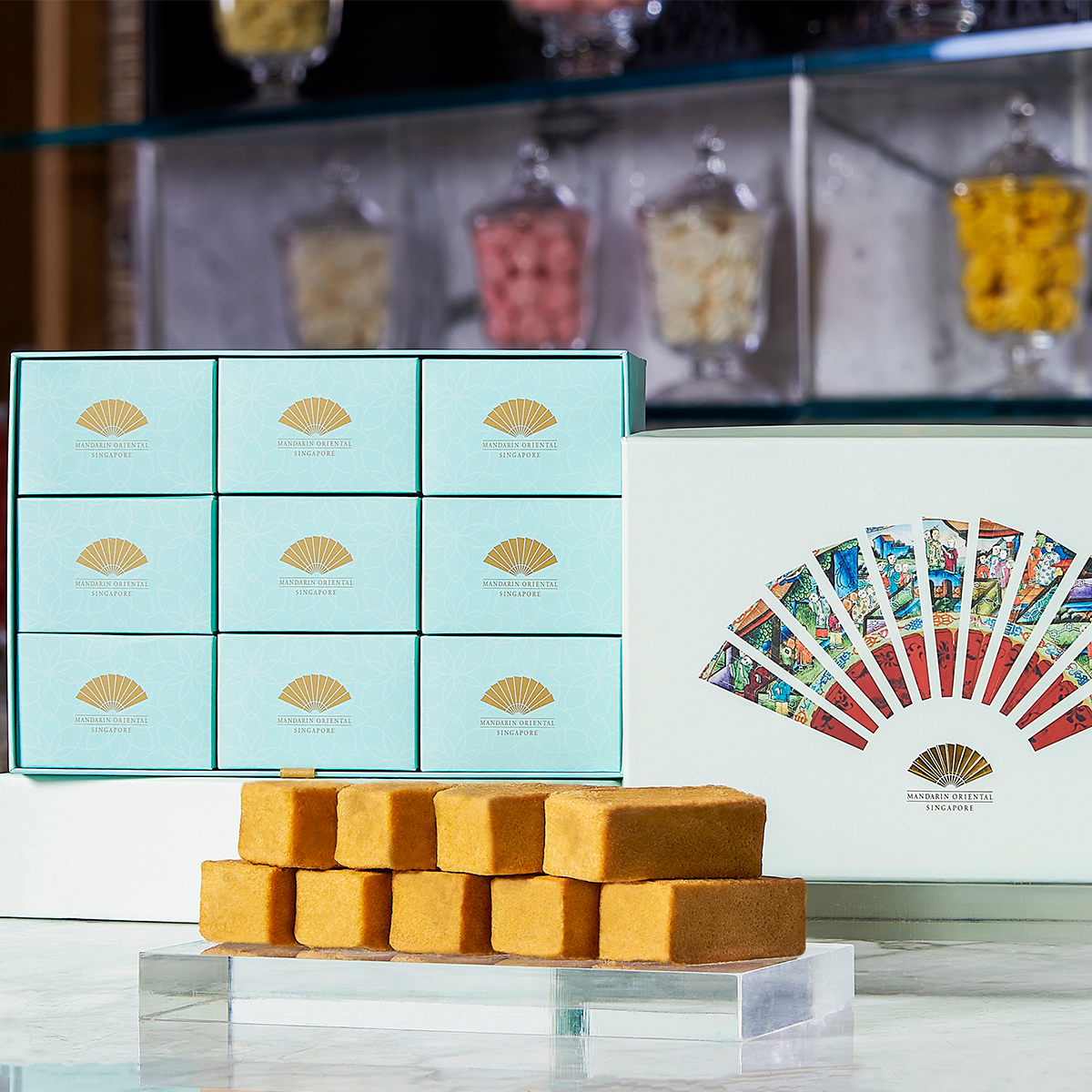 If you prefer to place your orders at the same place, check out Mandarin Oriental's offerings. The luxury hotel has anything from dishes like yu sheng, roasted goose and pork roulade to pineapple tarts and lavish hampers. There's even Nian Gao (sticky cake) for some traditional blessings. With their elegant packaging and elevated menu, members will appreciate the 15-per-cent discount on all items (except hampers). Enter your HomeTeamNS mobile app's promo code to enjoy the promotion from till 15 February 2022.
PARKROYAL COLLECTION MARINA BAY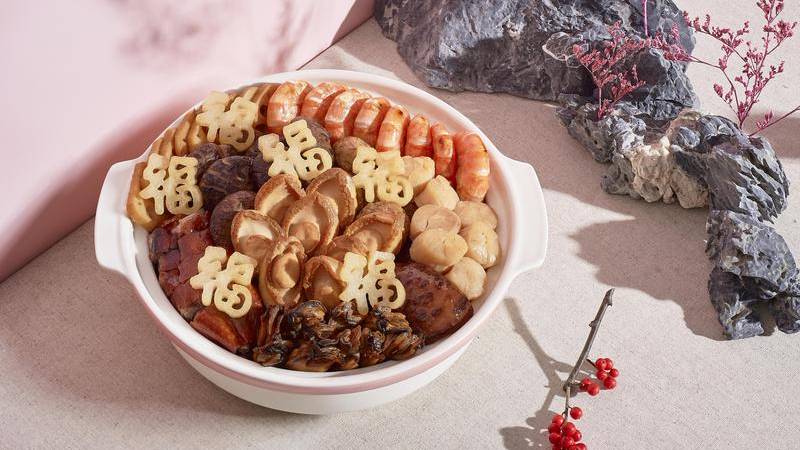 The Parkroyal Collection Marina Bay opened to much fanfare, partly because the lauded Peach Blossom restaurant made a welcome return. The hotel has launched an exclusive hamper, Treasure Pot and six-course meal experience on their website. 
You'll be able to enjoy a 20-per-cent discount before 30 January 2022 and 15-per-cent discount thereafter until 15 February 2022.
 Email promotions.prsmb@parkroyalcollection.com or call their hotline: +65 6845 1118. Visitors to the hotel enjoy the same discount. Just present your HomeTeamNS card at the promotions counter, which is open daily from 10:00am to 6:00pm, at the hotel lobby. Order more than S$100 and get a complimentary bottle of Peach Blossoms' Homemade Sakura Ebi Chilli Sauce worth S$28 – a wonderful way to fire up the festivities.
Be on the lookout for more mouthwatering treats next month and don't miss out on any promotions! Find out more about HomeTeamNS members' deals and treats.