LTA (NS) Muhammad Al-Habib Yeo shares how he and his fellow firefighters braved perils to put out the flames.
It was a seemingly uneventful evening on March 20 at Changi Fire Station when 21-year old LTA (NS) Muhammad Al-Habib Yeo and his team were deployed to assist in firefighting operations after an oil storage tank caught fire on Pulau Busing.
"We took a barge to the island and headed to a spot where we had a good view of the fire," he recalls. Deployed at the staging control point – which is the brains of the ground operation – he, along with other SCDF officers and commanders, were involved in the coordination and deployment of manpower and resources. They also facilitated the movement of appliances into and out of the risk area.
The firefighting efforts were assisted by the Company's Emergency Response Team and other related agencies. The officers at the staging control point had to disseminate critical information – such as the oil temperature and level within the storage tank – to various sector commanders. They also had the technical task of monitoring the progress of foaming operations and boundary cooling efforts conducted by the firefighters.
"Our staging point was sited about 150m away from the oil tank and we were close enough to feel its intense heat," he explains. There was a brief moment where a minor 'slop-over' took place, and Muhammad's commanders instructed them to withdraw from the staging point as a safety precaution.
When some of the contents of the tank leaked out, the skies lit up and he could see steam escaping from their equipment, which was left behind. "We later re-grouped and the ground commander ensured that boundary cooling was evenly conducted for the affected and surrounding oil tanks before foam was projected in to successfully extinguish the fire," he explains.
No obstacle too big
Acknowledging that the Pulau Busing fire was one of the most challenging missions he had ever undertaken since his enlistment in 2016, Muhammad is thankful that he was well prepared for it through daily station drills and regular night lectures.
"After the incident, we felt a sense of accomplishment and camaraderie, as everyone played an important role in extinguishing the fire. It was a rewarding experience," says the Rota Commander, who's currently on a nine-month voluntary NS extension.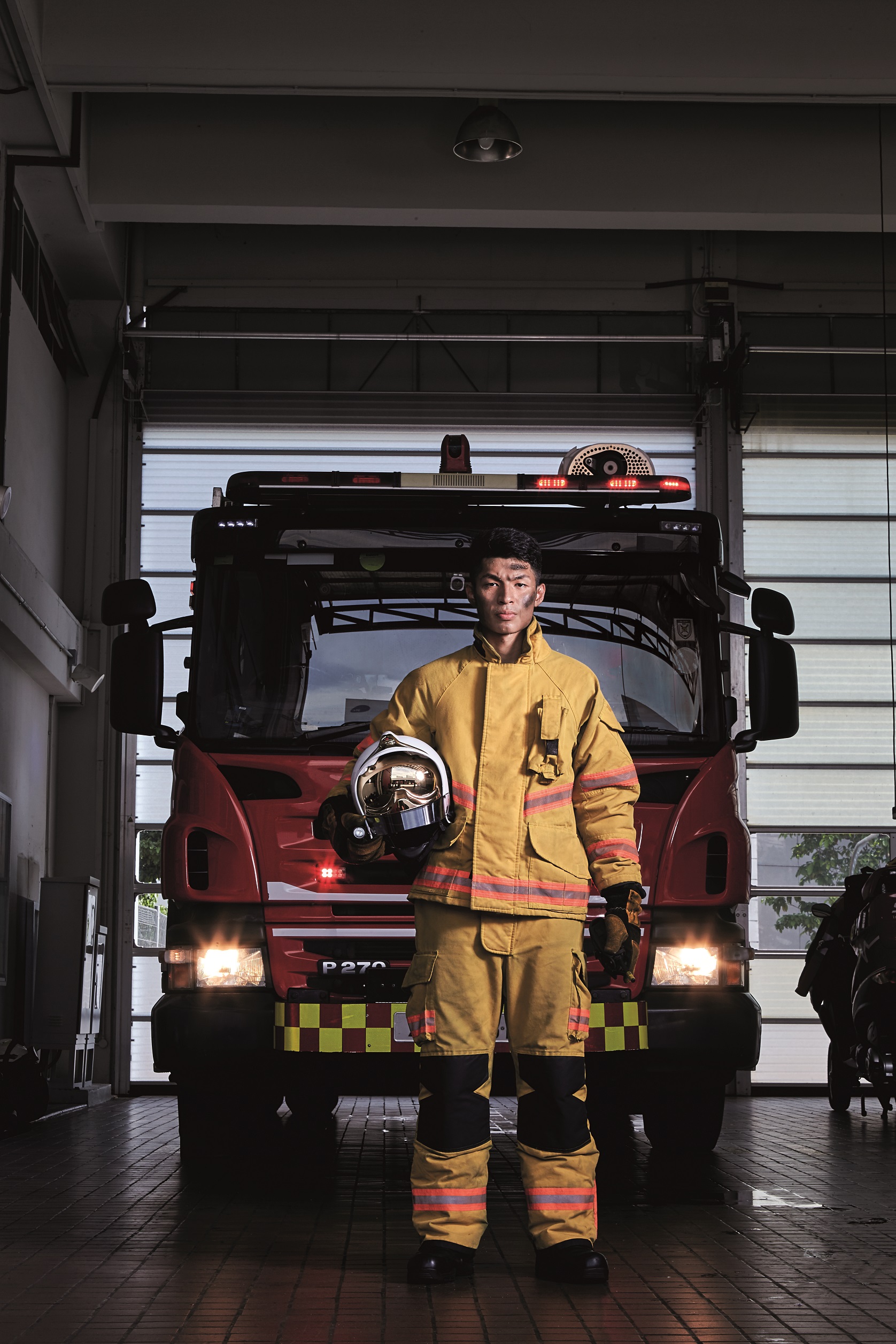 Undeniably, the support and encouragement from his family have helped to keep him motivated. "Every emergency call is different. Knowing that the safety of people rests on our shoulders, we perform our duties with pride and care," he says.
And what does this fearless young man do when he is not braving danger and saving lives? An athletic person, Muhammad enjoys obstacle running, swimming and cycling in his spare time.
"Playing sports helps me to challenge myself and improve my stamina, which in turn prepares me for my job," he shares. Next on his list of to-dos is a 21km obstacle running course in Iskandar, Johor, which he will attempt on his birthday. Game on.
Other articles that you might like: