SGT (NS) Aashiq Ahmad Abideen Bin Khaja Muhiadeen's work at the Infocomms Unit of SCDF's Technology Department includes dealing with crises such as the Pulau Busing fire.
How does the Technology Department complement SCDF's missions?
We are in charge of providing info-communication technology services to the departments in SCDF. During a fire, we provide and install a recce camera on site so that our commanders who are leading the rescue efforts in the command vehicle can have a full view of the scene. They will then be able to assess and evaluate the situation, and give directions to deploy personnel and equipment in the rescue operations. Recce cameras are also installed during major events such as the National Day Parade. During such events, we also link and configure the on-site internet network with SCDF's network, so that we are able to provide timely emergency and rescue services in the event of an accident.
What are some of the major incidents that you've encountered?
I was part of the rescue team at the Pulau Busing fire. It was assessed that there may be a possibility of deploying the Hazmat as well as fire vehicles. By the time we reached the Pasir Panjang harbour with our recce cameras, the Hazmat and fire vehicles were already on standby. Wearing a body camera, I was part of the three-member team that provided live footage at the storage tank where the fire broke out. I could feel the extreme heat, as we were just 150m away from the fire. At one point, we were told to retract from the site as our commander cautioned us about the possibility of an explosion.
What were your takeaways from the Pulau Busing fire?
It was an eye-opening experience, as I saw how our commanders gave well-executed instructions in life-threatening situations. I also saw how the marine firefighters used water to cool off the tank and later sprayed foam to put out the fire.
What brings you work satisfaction?
I was really excited to put our training to good use in the Pulau Busing fire. Recently, we also conducted a drill to install radio equipment and recce cameras at the tactical stimulator centre. It was heartening to see firefighters from the UAE, China and Australia joining us in this exercise.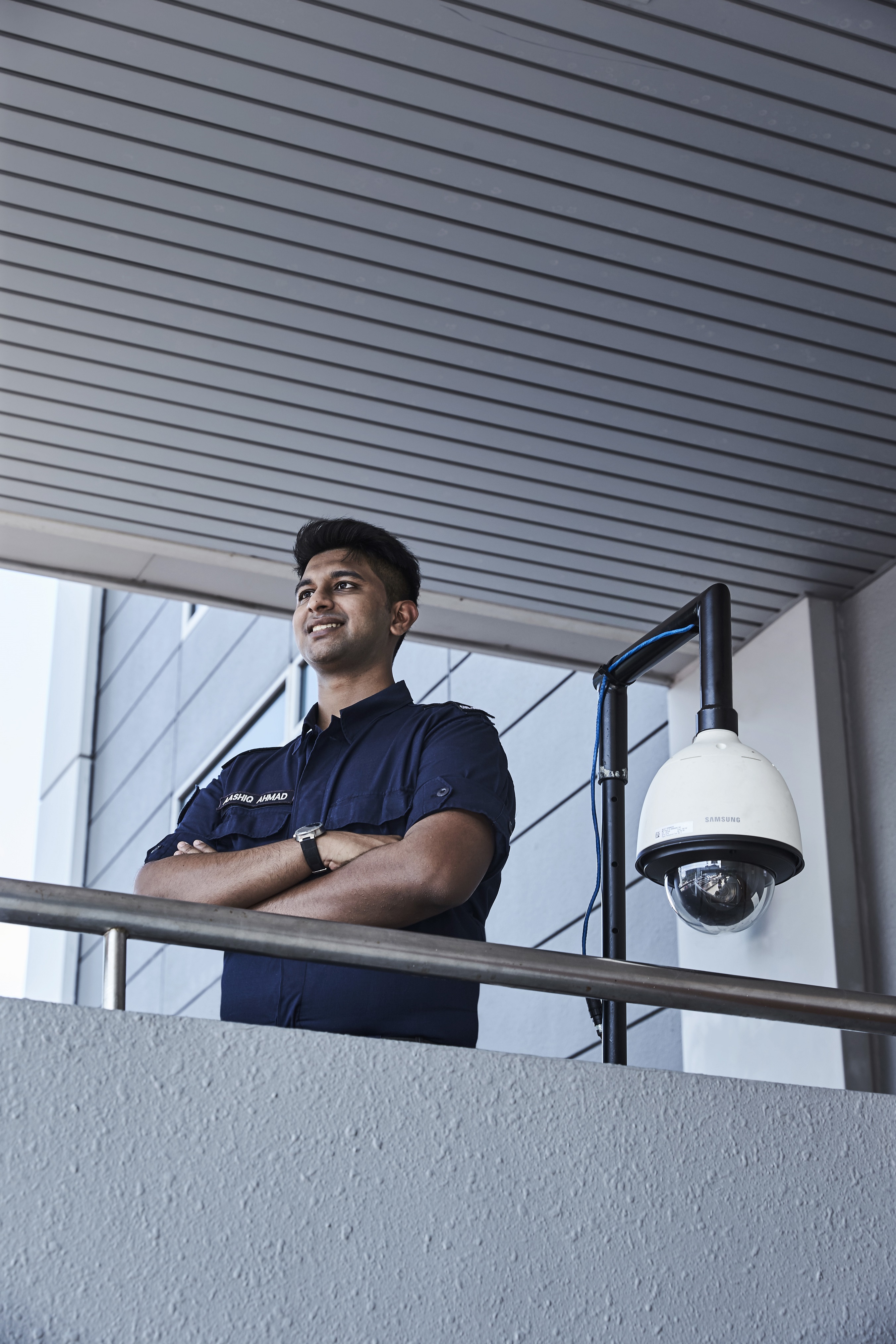 What are your other passions?
I will be pursuing my degree in civil engineering in the United States after my NS. I also enjoy playing basketball and hanging out with friends during my spare time.