CPT (NS) Muhd Saufi bin Abdul Rashid on marriage and starting a family of his own helped him view life from a fresh perspective.
TEXT: KEENAN PEREIRA
PHOTOS: CPT (NS) MUHD SAUFI BIN ABDUL RASHID
For many, the year-end season is a period to slow down and spend time with family and friends. However, CPT (NS) Muhd Saufi bin Abdul Rashid's work in the medical technologies sector brought him to Switzerland in December 2021 for a month, away from his wife and their three-year-old son. "I missed my family! What's worse, my son kept asking my wife 'Where is daddy?' and why I wasn't home yet," shares the 32-year-old.
For those who know CPT (NS) Saufi from his national service days, this might sound like an out-of-character statement, because he never expected to be a family man.
After all, he describes himself as being the "joker" of the Special Rescue Unit, where he was a platoon commander during his fulltime NS stint. Despite his rank, he was always ready to cheer up those around him with a joke — if the time and situation allowed for it, of course. "I didn't think this would change," he reflects.
A FRESH PERSPECTIVE ON LIFE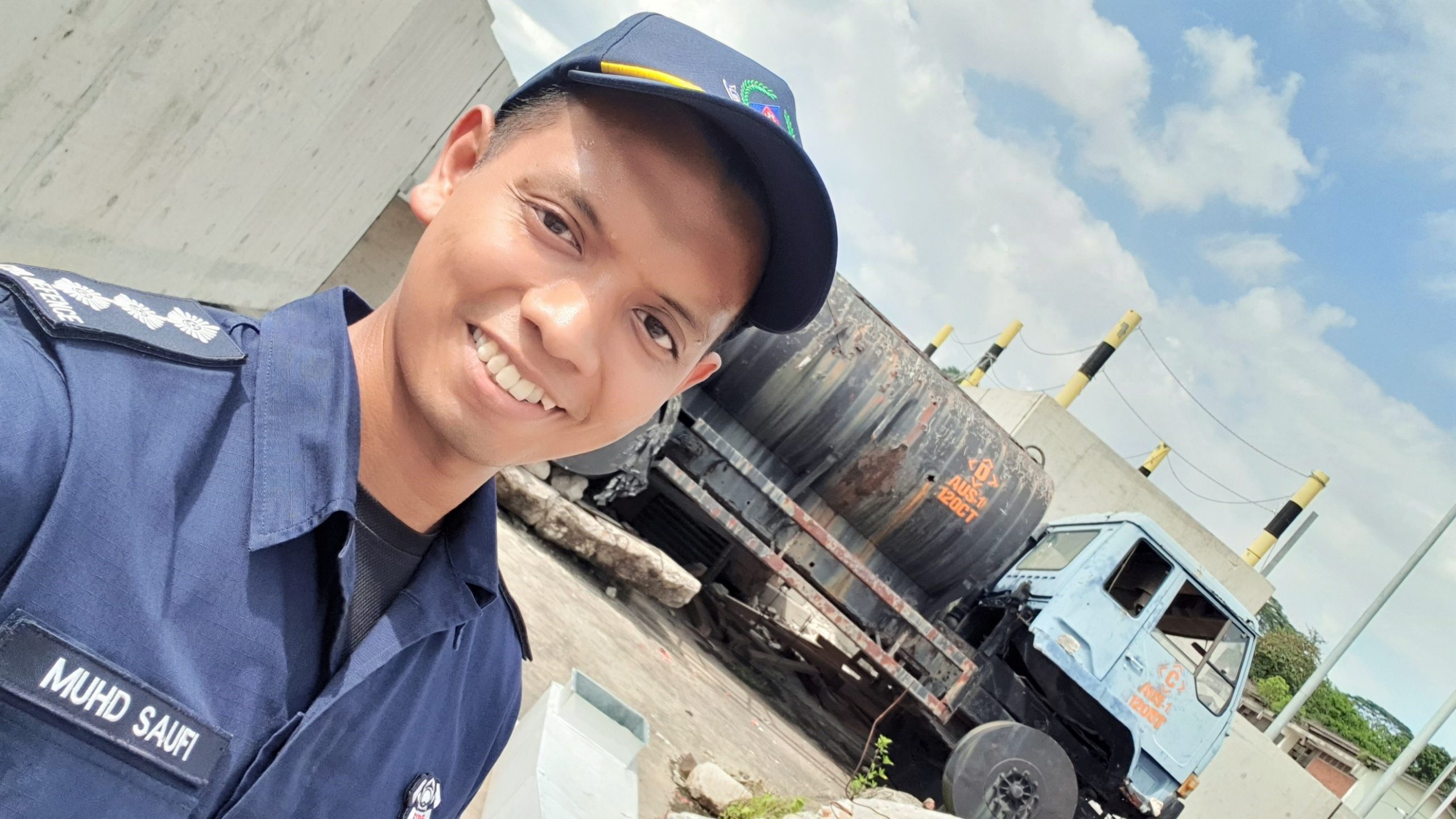 But change he did, after meeting his wife of five years and having their first child three years ago. "They completely transformed my perspective on life. I realised I had to get serious about things, such as getting a house, doing well in my career and being the best version of me. I wasn't living for myself anymore; I had a family to care for and who depend on me."
Fortunately, it was an effortless transition. That's because CPT (NS) Saufi had "lived singlehood to the fullest". Any sport you name, he is likely to have played it, be it badminton or archery tag. "I also took part in various cultural activities, like dikir barat (a style of Malay choral singing) and even lion dance," he says.
With so many endeavours under his belt, it's no wonder CPT (NS) Saufi is happy to give as much time as he has to his family. He tells Frontline that he hopes his brood will grow in the coming year. "Ideally, I'll want two more children to complete the set," he quips.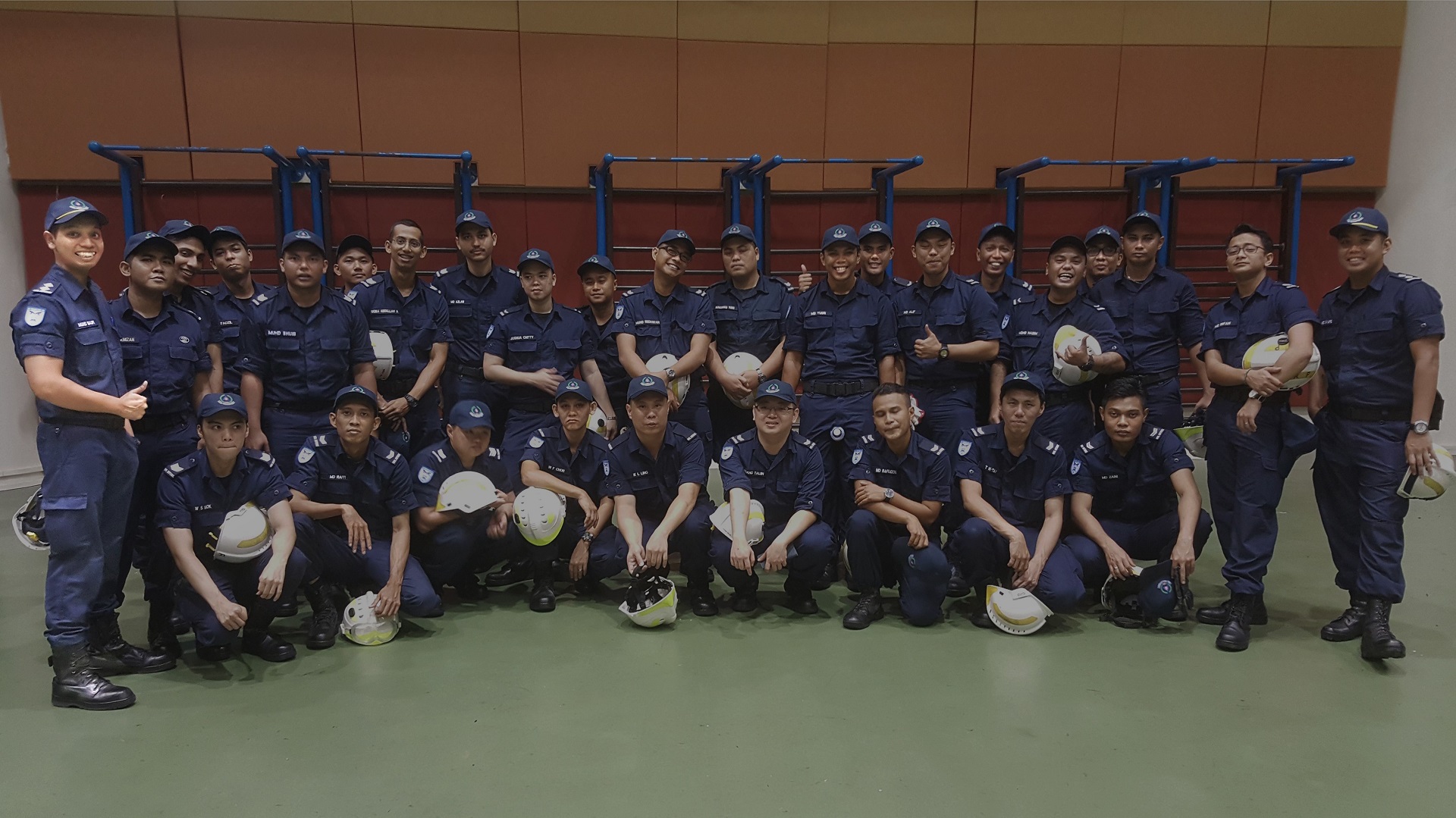 CPT (NS) Saufi's commitment to his family's wellbeing is clear as he discusses his return to Singapore from Switzerland in early January. To protect his young one from COVID-19, he opted to stay at his parents' house for seven days upon his return, even though he had tested negative for the virus. "My son is too young to be vaccinated so I wanted to make sure he doesn't suffer needlessly, in case the virus manifested after I came back," he explains.
"I did not video call him often when I was away because of the seven-hour time difference between Singapore and Switzerland. So it was quite a big sacrifice to have to be away from him for another week," says CPT (NS) Saufi. Still, he was determined to do "what's right for (his) family".
As someone who had received great support from his parents throughout his life, CPT (NS) Saufi understands the strength of family bonds. Crucially, they encouraged him to forge his own path, motivating him to complete his Normal (Technical) education, enter the Institute of Technical Education and later, a polytechnic.
CPT (NS) Saufi went on to become an officer in the Singapore Civil Defence Force (SCDF). "Their encouragement reminded me that it's not about how far others say you can go; what's more important is how far you want to go. I owe so much to them," he says with gratitude.
CPT (NS) Saufi's striving for excellence continues to this day, both at work and in his role as an Officer Commanding (OC) of the 31 Rescue Battalion. For his strong and inspirational leadership, he was presented with the NSman of the Year Award in 2021. He cherishes this honour, but true to form, credits those around him for his success. "I am who I am because of them."
Like many young parents, CPT (NS) Saufi knows what it feels like to balance commitments to family, work and National Service. He currently works in the medical technologies industry, where he pulls 12-hour shifts.
"After a long day, I look forward to going home and spending time playing with my son and chatting with my wife," he says. CPT (NS) Saufi works a four-day week, giving him just enough time to also visit his parents, in-laws and, crucially, himself as well. "Sundays are my 'do-nothing' days, where my wife and I just watch Netflix or relax."