For busy working professionals including NSmen, the future of dating may be in the metaverse.
After a tiring day at camp or work, it can be tough mustering the energy to catch up with friends, let alone put yourself out there on a blind date. Enter Virtual Reality (VR) dating, which gives time-strapped NSmen the opportunity to fire up their love lives — without compromising on the experience.
While you can already meet others in the metaverse through apps such as VRChat and Facebook Venues, VR dating apps are specifically designed for establishing the right match using Artificial Intelligence (AI).
Users typically start by creating their profile, which indicates their gender and partner preferences. They identify through avatars instead of photographs, putting the focus on their personality rather than looks. The apps — most of which can be paired with headsets for a more immersive experience — vie with each other in the creativity of their virtual date spots.  
VR technology facilitates scenarios where avatars can cuddle, hug, sleep and be intimate with one another. Some VR users even experience "phantom touch", where they apparently feel physical sensation when their avatar is "touched".
Here are four VR dating apps on the scene.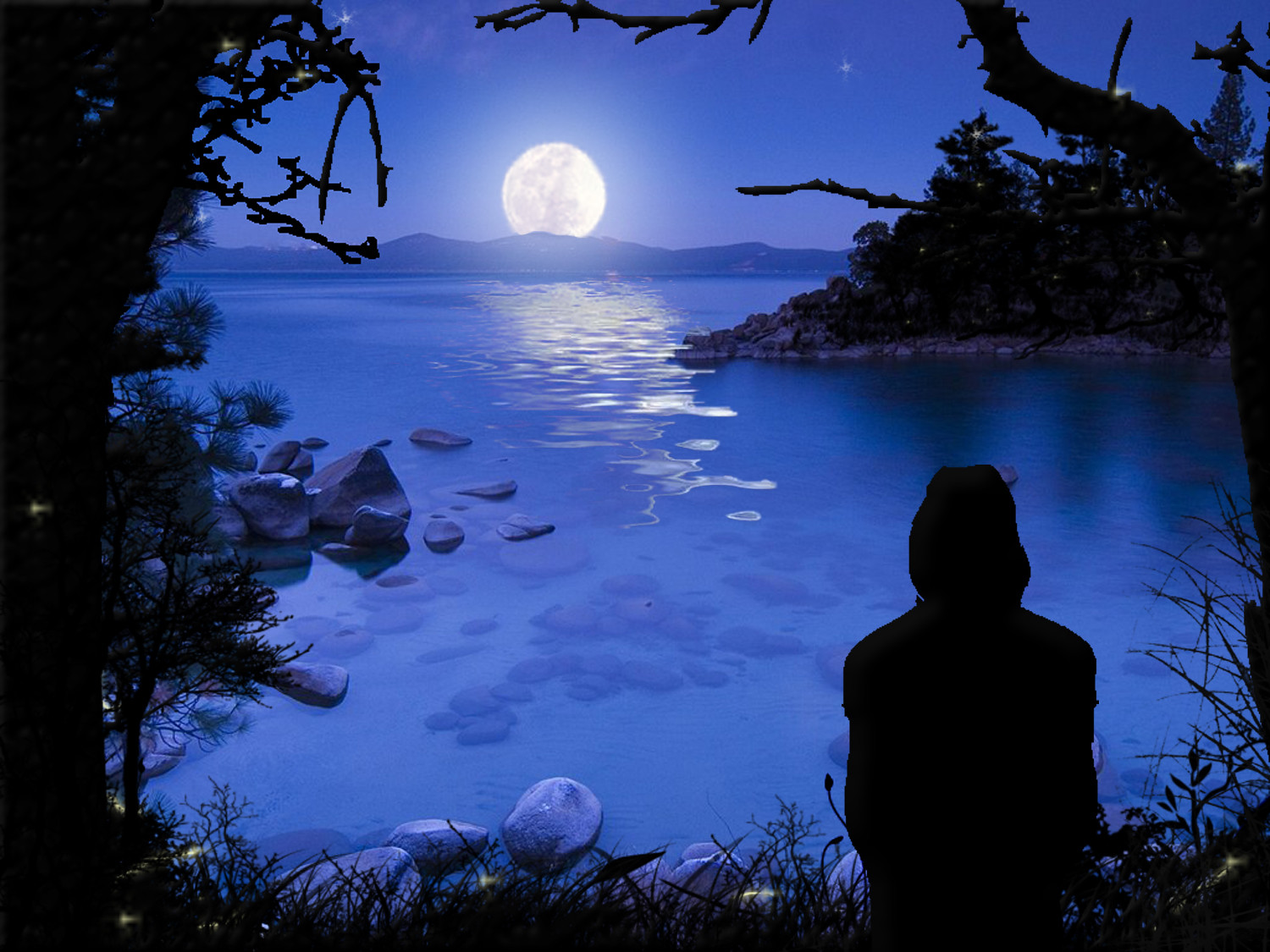 The main objective of Nevermet developers Cam Mullen and Solaris Nite was to evolve dating beyond its superficial aspects and help connect individuals on a deeper level, based on their common interests.
The developers enforce this notion through their "no-photos" policy. Users create a profile to specify age, gender and preferences – whether they are looking for an adventure buddy, partner in crime, or love. All profiles must be approved by its moderation team, after which users swipe on potential love interests. Once matched, they can then coordinate a meet up for a VR Date. "Play ping pong, ride unicorns, and go to Paris, all on your first date," as the company puts it.
Headset compatibility: Meta Quest 2 (preferred), most other headsets including Meta Rift, Meta Quest 1 and HTC Vive.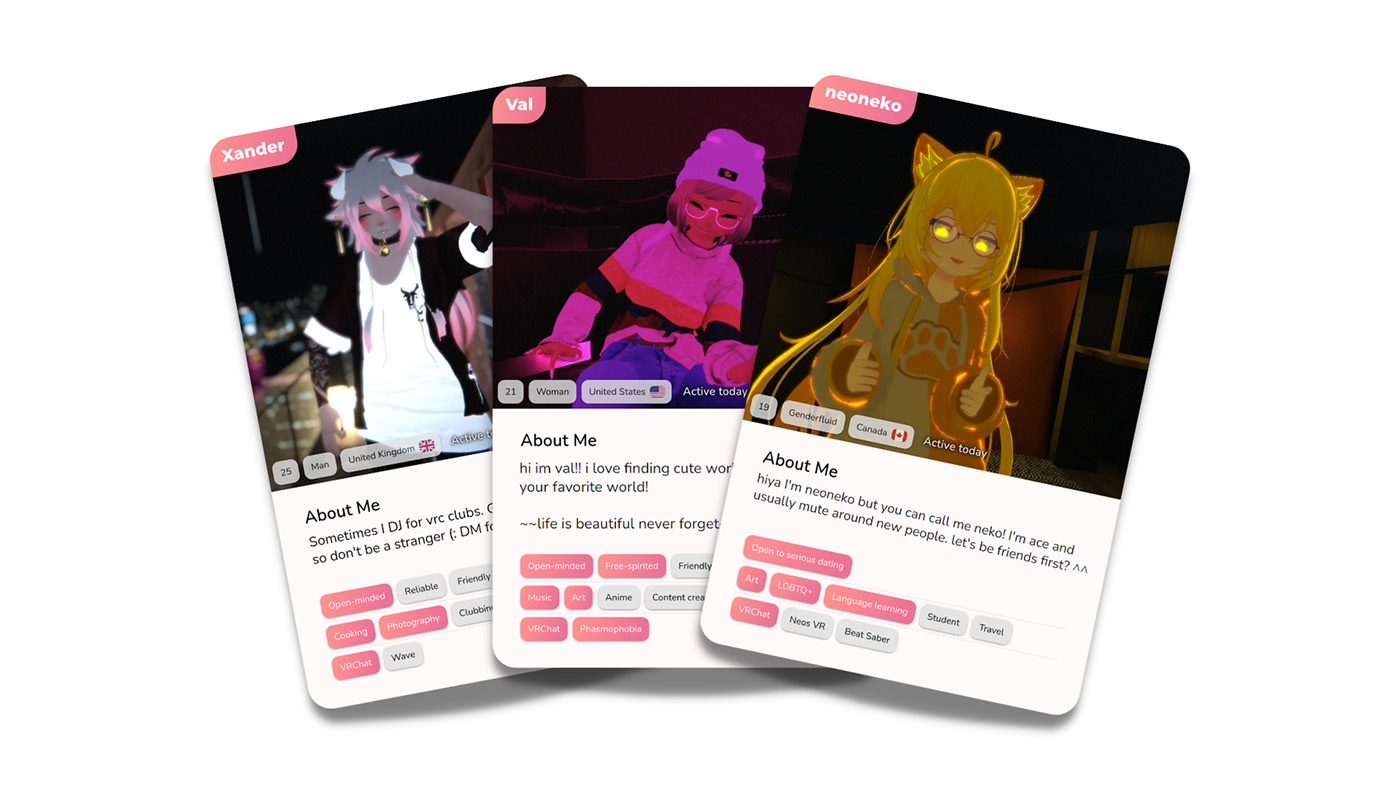 The design focus of Flirtual, which has had a regular presence in the VR gaming space since 2018, is for people to meet in the metaverse and move on to real life relationships.  
Co-founders Antony Tan and Kyle Farwell themselves have individually tried VR dating. Farwell met his girlfriend in VR, and they have since moved in together in real life. So, the duo is aware of the safety and diversity concerns. "We take privacy and user choice seriously, and we are open source and open algorithm," explains Tan, which means that codes are more publicly accessible and customisable. "We work to make all kinds of groups and identities feel welcome at Flirtual."
Flirtual matches VR users based on their interests and then facilitates a VR date that acts as a precursor to a physical meeting. Flirtual also hosts speed dating and social events in the virtual space
Headset compatibility: Users on Flirtual do not require a VR headset to start, as it is designed as a non-VR app. Once users are matched, they can decide where and how to meet on VR.
LONELY HEARTS DATING AGENCY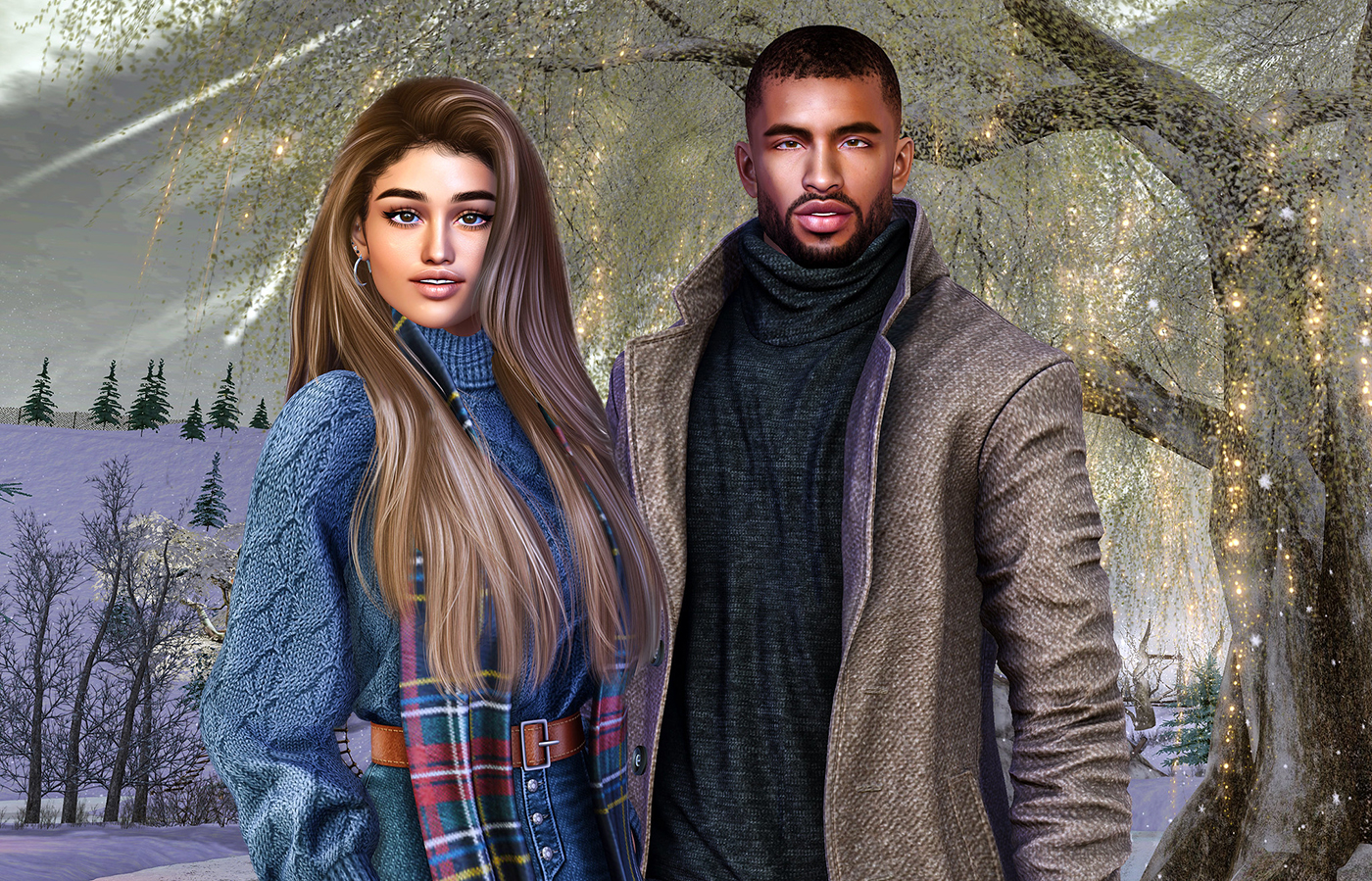 Developed by OG metaverse platform Second Life, Lonely Hearts Dating Agency (LHDA) is a great space to make friends, conduct business and share knowledge, aside from finding that special someone.
LHDA's cleverly designed VR destinations cater to your wanderlust by teleporting you to various destinations, from Holland to Japan. There's even a Dutch countryside experience at Hedwigepolder piped with the sounds of windmills spinning in the background.
There is a plethora of realistic hangout spots, including a Blues Club, an Irish Pub, a nightclub and even a shopping street. All you have to do is pay L$1 (Linden dollars) to the virtual dating agency, which buys you a month to find what you are looking for.
Headset compatibility: VR headsets are not compulsory, although they help make the experience more immersive. The platform is compatible with most VR headsets.
COMING SOON: PLANET THETA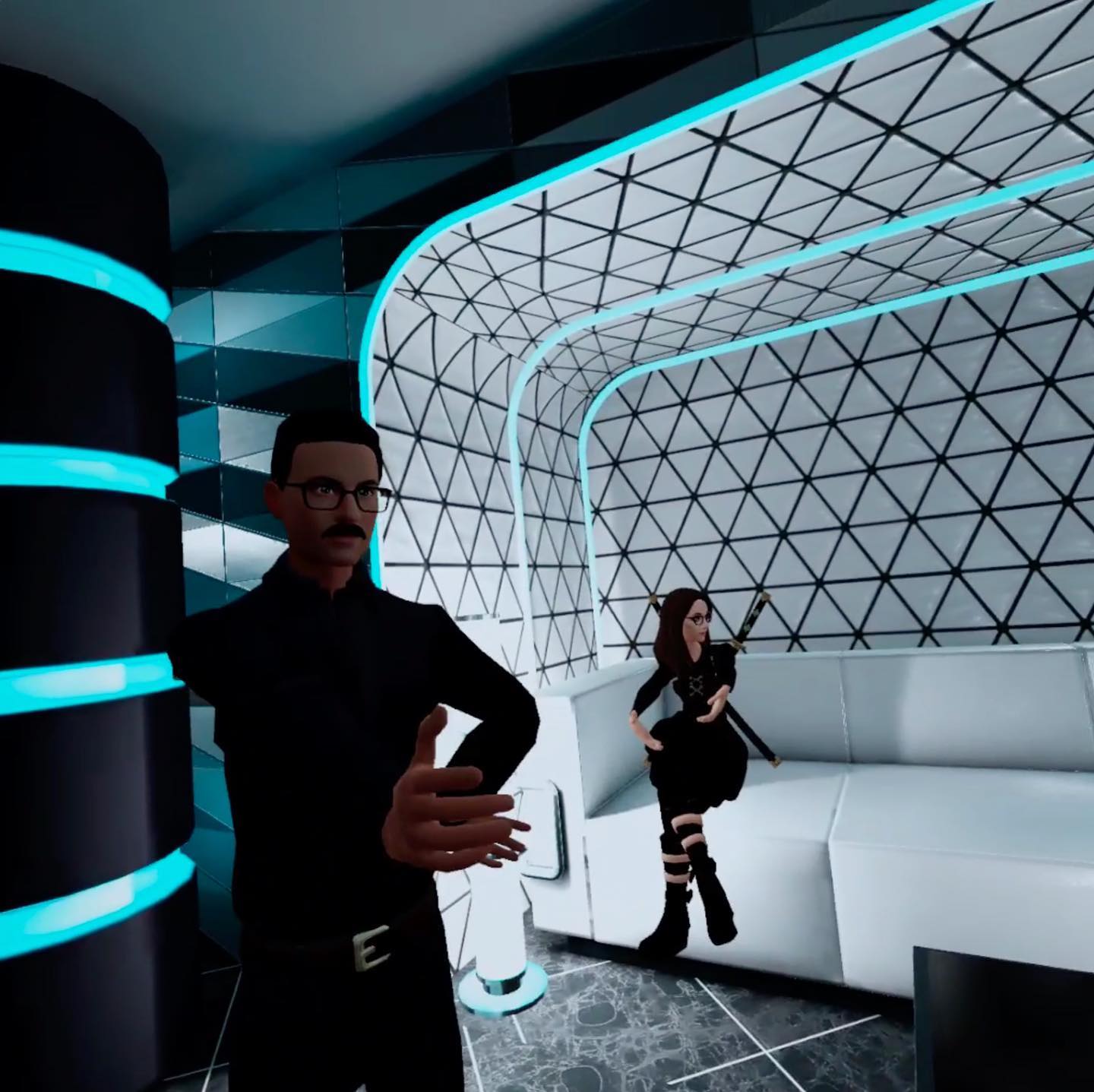 The soon-to-be-launched Planet Theta packs a punch when it comes to features. The basic concept of matchmaking is simple. Users jump into a Microdating Queue – a VR version of speed dating – where the app's algorithm sets them up on short dates with those who meet their criteria. While waiting in the queue, they can mingle with others in a virtual bar. There, they can also purchase NFTs (non-fungible tokens) to be displayed in their high-end virtual residences. 
These Microdates can be extended into longer Coffee Dates if users find common interests, at virtual spots ranging from a pool parlour to an axe throwing venue and enchanted forest. They then get to view each other's full profiles, send messages and share pictures. Planet Theta has partnered with Wolf3D that allows them to create three-dimensional avatars of themselves. All you need to do is take a selfie and the app generates an avatar in your likeness. Users can reuse or export that avatar to other apps that use Wolf3D.
Headset compatibility: Most popular VR headsets including the Meta Quest 2, Meta Rift S, Meta Quest Pro, HTC Vive, and Valve Index. Planet Theta's Beta site is also available on Meta and Steam, which allows users to try the app without a headset.
Although you cannot see the other person, VR apps do due diligence in capturing body language. Be as mindful as you would on a physical date.
Safety on the metaverse is key. Only download apps from approved app sources as they are strictly moderated.
Brush up on the personal safety features you need to follow. For example, Oculus has a safety centre.
Be aware of the moderations as well as blocking and reporting features on your app or platform. Metaverse dating could still expose you to cyber bullying, stalkers and inappropriate behaviour despite these features. Report any unsavoury experiences immediately to the moderators so they can monitor and take action accordingly.
Cryptocurrency offers a lot of flexibility and has its advantages, but it remains a largely unregulated space. Do your homework and be cautious when dealing on the metaverse.
Like our stories? Subscribe to our Frontline Digital newsletters now! Simply download the HomeTeamNS Mobile App and update your communication preference to 'Receive Digital Frontline Magazine', through the app settings.