TEXT: YASMEEN HAMEED-CHAN
PHOTOS: NICKELDIME DRAFTHOUSE/ THE BANK BAR/ BAR BAR BLACK SHEEP/ TWO PIGS FLY/ LOWER EAST SIDE
There's a spring in your step, your heart is racing, and late nights are a new norm. It's English Premier League (EPL) season! You may not want to pay to watch it at home, though. Or maybe you just prefer the convivial vibes at a bar. Either way, here are four sports bars around Singapore for you to get your EPL fix.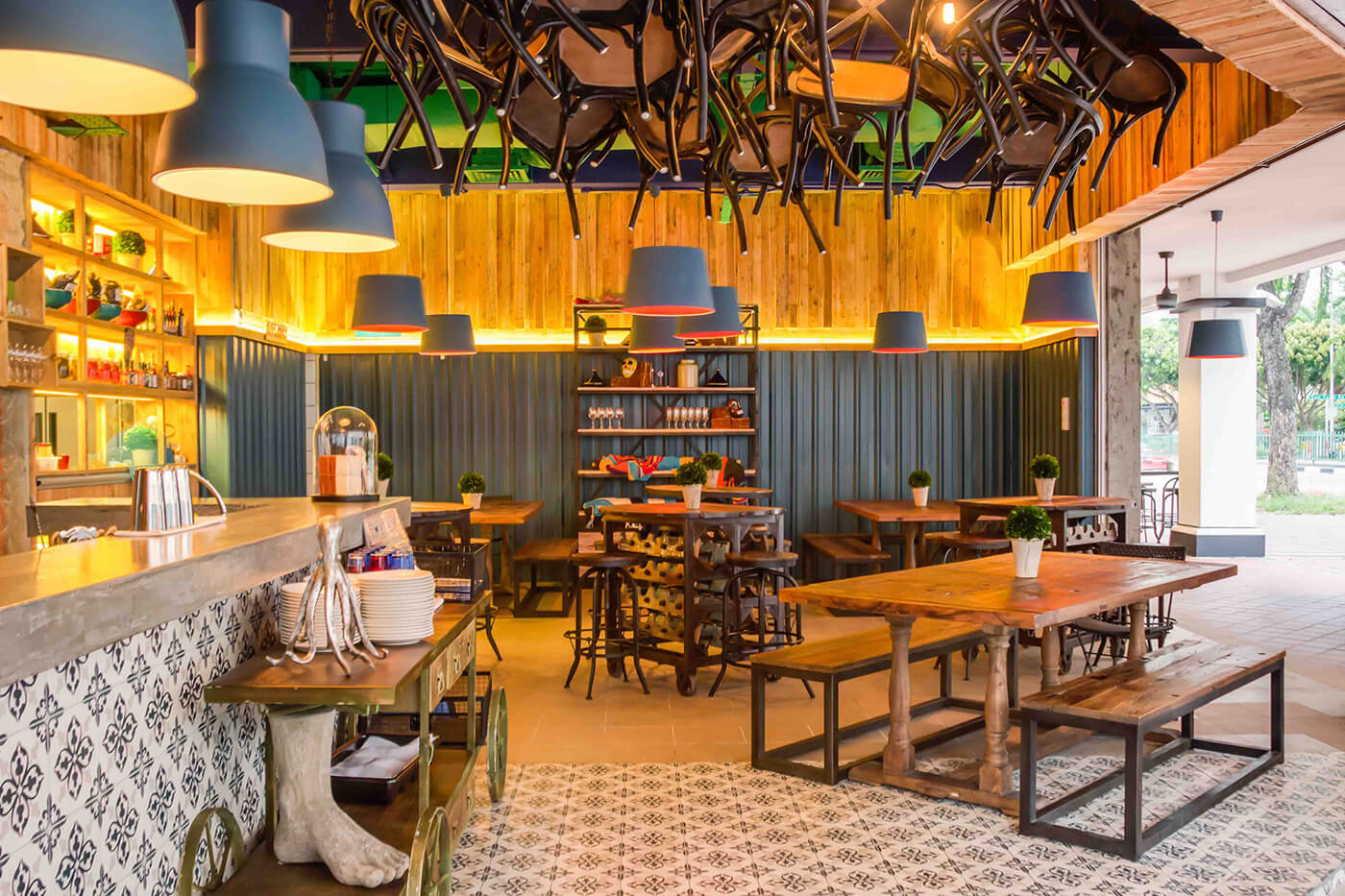 EAST
Two Pigs Fly/Lower East Side
These side-by-side outlets have screens showing EPL matches. If you don't see a game being shown, just ask. Choose to sit kerb-side or inside, and enjoy $10 pints of beer during Happy Hour. Menu must-tries include the Signature Trio Tacos (from $15) at Lower East Side, and the pastas at Two Pigs Fly. The best part about watching football matches here? The huge projector screen at Two Pigs Fly.
WHERE: 19 East Coast Road
www.hiddendoorconcepts.com/pigsfly-kitchen-bar
www.hiddendoorconcepts.com/lower-east-side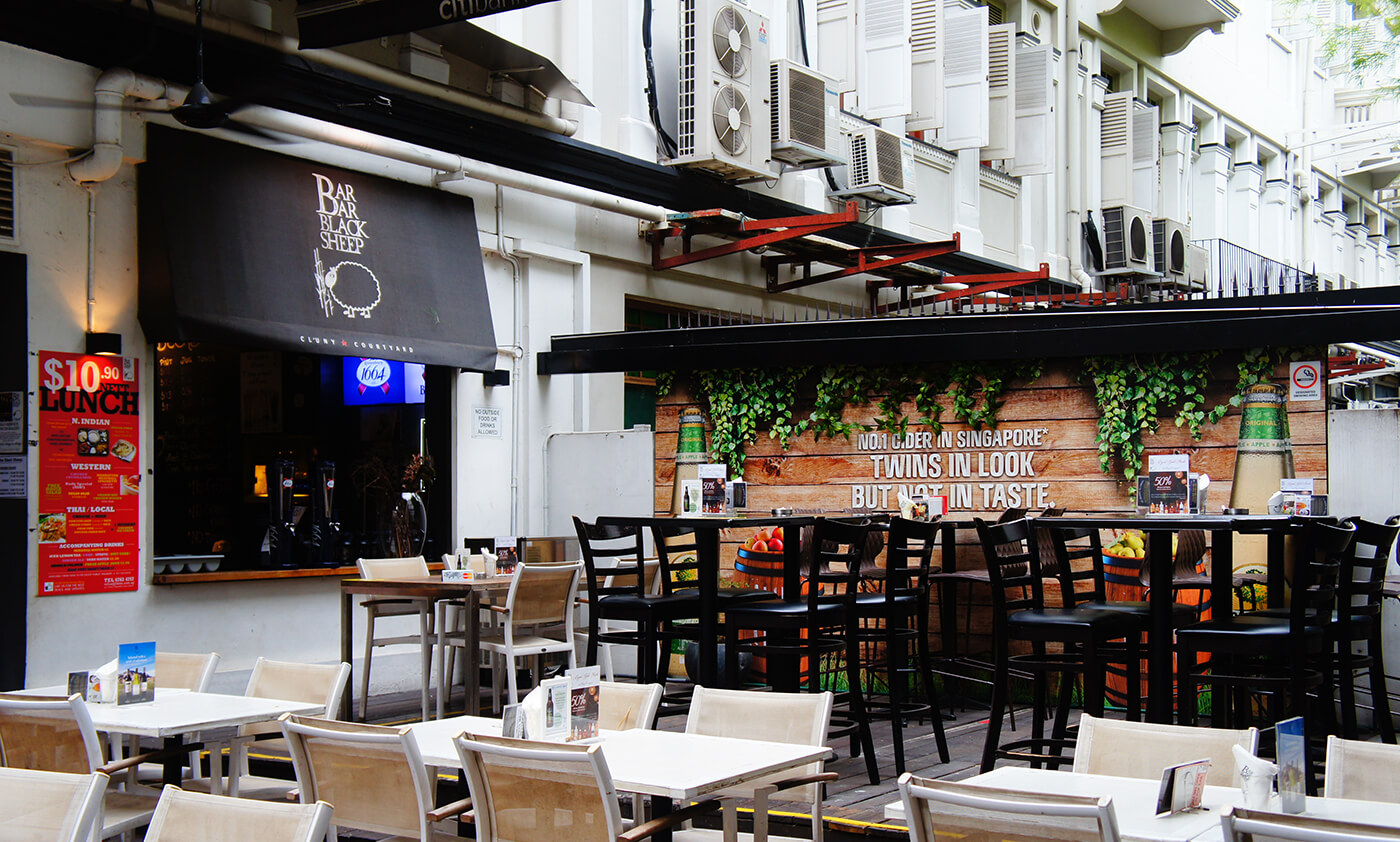 WEST
Bar Bar Black Sheep
This popular chain gets into a football frenzy every season. Its biggest outlet (Cluny Courtyard) features outdoor and indoor screens. It's made a name for itself with casual North Indian cuisine, and house favourites include the Butter Chicken ($12.50) and Tandoori Platter ($26), which features fish, prawns, chicken and lamb cooked in a traditional tandoor oven. Draft beer start at $7 a glass, and one-for-one housepour jugs at $59.
WHERE: #01-05C Cluny Court, 501 Bukit Timah Road
www.bbbs.com.sg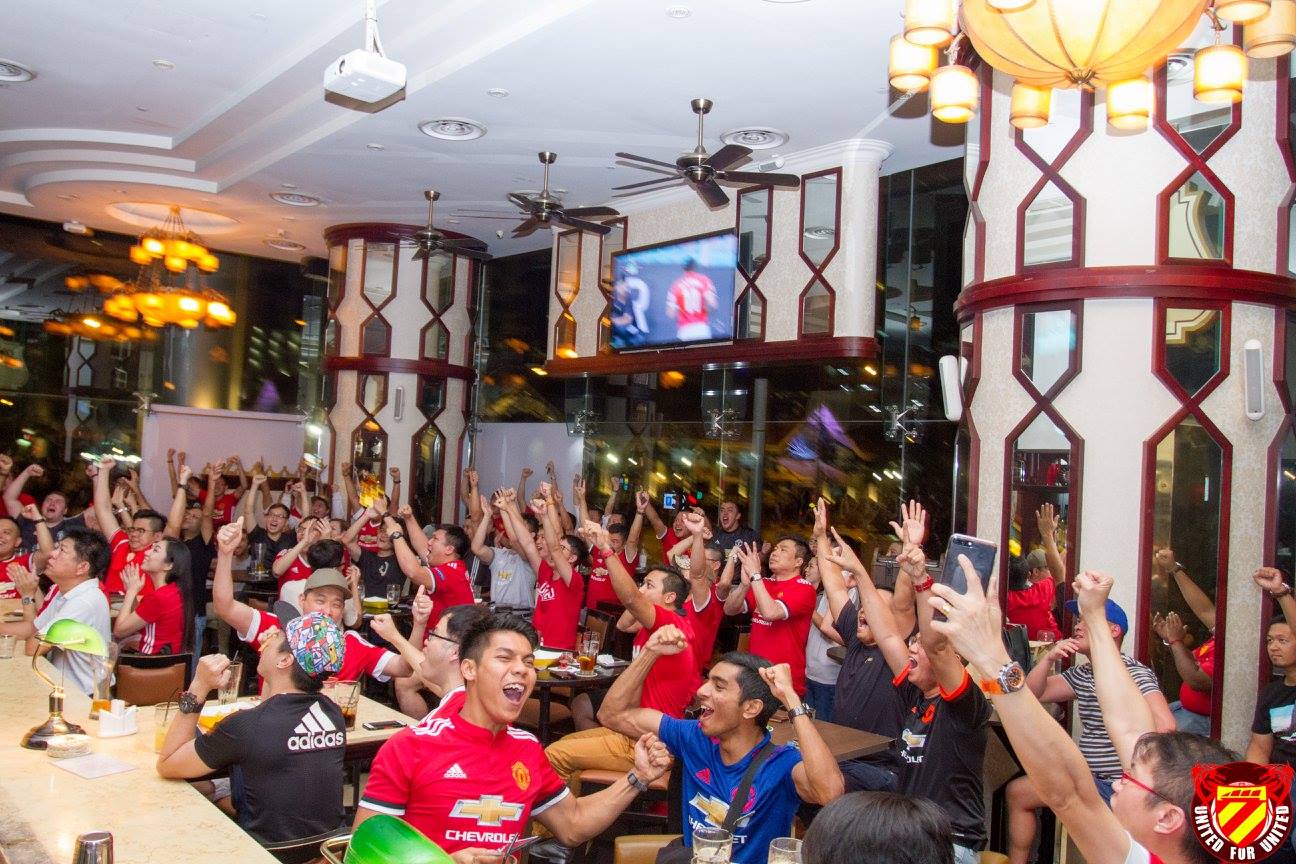 SOUTH
The Bank Bar
This gastrobar is the official venue and sponsor of the Manchester United Supporters Club Singapore. It offers Happy Hour promotions all night and monthly food deals, but it is certainly no dive bar. We're talking marble-topped bar counters and a ceiling adorned with chandeliers. Try the popular Fish & Chips ($22) and Seared Seabass Clam Chowder ($25) on regular weeknights. Come match time, you can put all the glitz behind you as the crowd swells and the atmosphere takes on a stadium vibe – especially if Man U is on!
WHERE: #01-01 One Shenton,1 Shenton Way
www.thebankbar.com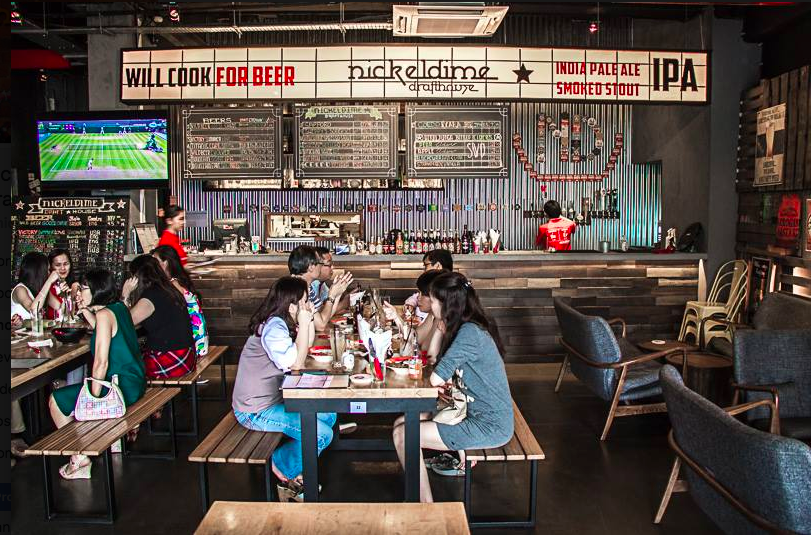 CENTRAL
Nickeldime Drafthouse
These folks take their brewing so seriously, they have an in-house certified technician to ensure their beer is as fresh and cold as can be. With over 19 craft beers on tap and a selection that changes seasonally, there will always be something new to try. Food here is handcrafted from scratch (even the breads and sauces). Unsurprisingly, beer features in the food: Try the Stout Meatballs ($11), or munch on the I Wanna Hold Your Ham Pizza ($17) while watching a game with your buddies.
WHERE: #01-01 Novena Regency, 275 Thomson Road
www.nickeldimedrafthouse.com
Other articles that you might like: