These treatments with HomeTeamNS partners span Western and Eastern practices and can help reinvigorate tired bodies and minds.
TEXT: MELODY TAN
PHOTOS: SHUTTERSTOCK, READY FIT PHYSIOTHERAPY, MULTIFLORA TCM SPA, YUMINORI ONSEN & SPA
If you feel like you're carrying the weight of the world on your shoulders – or perhaps on your back or knees, depending on which body part hurts most – it's time to be kind to your body and mind.
For some, that might mean undergoing physiotherapy for an old sport injury, or seeking holistic pain management for chronic aches. Others just want a good soak in a steamy onsen.
Whichever category you fall under, and whatever sport you play, as a HomeTeamNS member you'll enjoy special members-only discounts and offers from the following merchants. So breathe easy — we've got your wellness needs covered.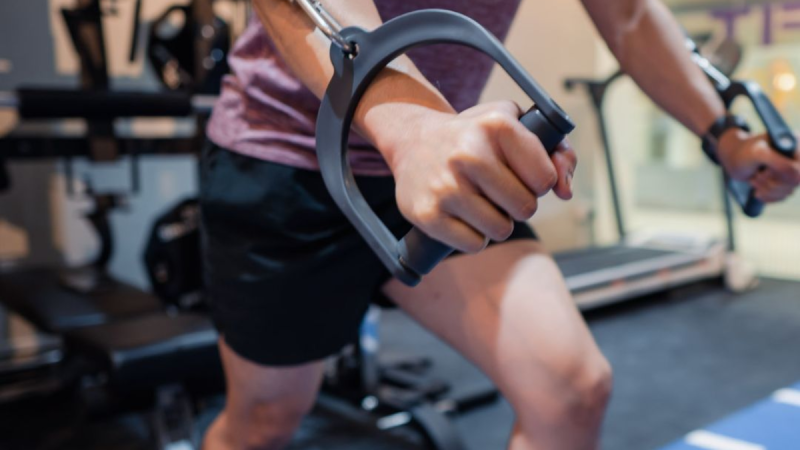 Ready Fit Physiotherapy
Don't let a sport injury turn into lifelong limitations on your movement. For those in need of physical rehabilitation, Ready Fit Physiotherapy at Marina Square offers a range of customised services covering post-operative pain, recovery acceleration and more.
HomeTeamNS members enjoy 25 per cent off all Ready Fit Physiotherapy's services until 14 September 2023. To make an appointment, call 8800 2351. Each member is only entitled to one redemption.
Total Health Chiropractic
People who swear by chiropractic treatment say it not only relieves pain, but also enhances their health and vitality. Put their claims to the test at Total Health Chiropractic, which is offering a special HomeTeamNS promotion until 20 October 2023.
HomeTeamNS members who are first-time visitors enjoy S$20 off their first chiropractic visit, plus 20 per cent off all available packages. To utilise this promotion, quote the promo code found in the HomeTeamNS mobile app when you make your appointment at any of Total Health Chiropractic's four clinical outlets across Singapore.
LOOK TO THE EAST FOR REMEDIES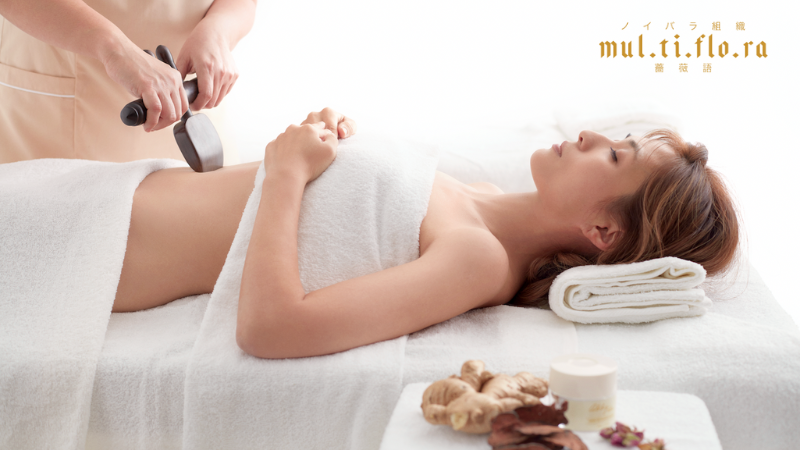 Multiflora TCM Spa
Multiflora combines a Traditional Chinese Medicine (TCM) approach to health – which prioritises keeping the body in a state of harmony – with modern Western technologies aimed at enhancing wellness and beauty.
HomeTeamNS members can indulge in a 20-minute Yang Enliven Therapy session at only S$38 (not including GST). Present your digital membership card found in the HomeTeamNS Mobile App upon payment – the promotion is limited to new customers or those who have not visited in the past 12 months. Only one redemption per customer can be made.
The promotion runs until 31 August 2023 and is available at any of the nine Multiflora TCM Spa branches across Singapore.
Singapore Paincare TCM Wellness
If aches and pains are slowing you down, visit Singapore Paincare TCM Wellness at Marina Square. Their philosophy centres on finding a balance between internal qi (vital energy) regulation – known as yin – and external physical movement, better known as yang.
Until 14 September 2023, Singapore Paincare TCM Wellness is offering special rates to HomeTeamNS members for the following treatments: TCM Holistic Paincare including consultation, acupuncture and Q'nergy Tuina at S$108 (original price: S$240) and Q'nergy Tuina comprising consultation and 30 minutes of Tuina treatment at S$58 (original price: S$110).
To book an appointment, call 6266 2168. Each HomeTeamNS member is entitled to one redemption, and you have to present your membership card found in the HomeTeamNS Mobile App upon checkout.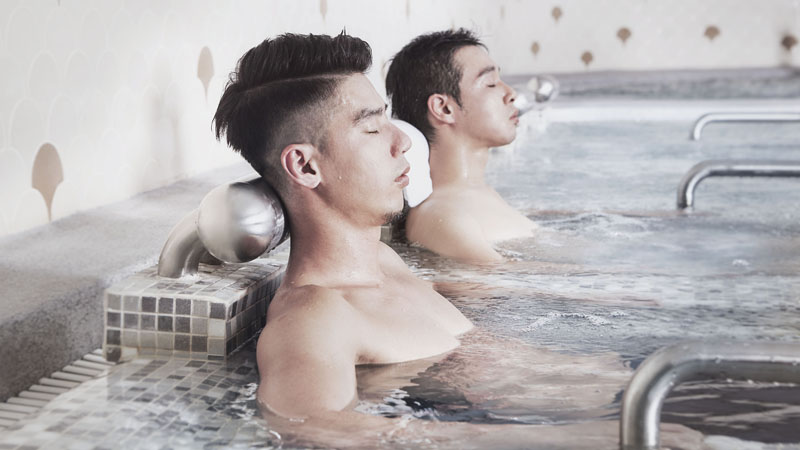 Spa-1 Wellness Centre
If your K-drama addiction has you hankering for the relaxing environs of a traditional Korean jjimjilbang (bathhouse), check out Spa-1 Wellness Centre, where HomeTeamNS members enjoy 10 per cent off the Main Treatment and Day Pass.
Day Pass holders may access Spa-1 Wellness's array of relaxing facilities, such as the Himalayan salt sauna for a healthy sweat session and their signature cassia seed sauna, which seeks to improve symptoms of congestion, redness and vision problems. Feeling peckish? Help yourself to free-flowing plant-based food and beverages at the refreshment lounge.
Be sure to mention the promo code found in the HomeTeamNS Mobile App when you book your appointment. Spa-1 Wellness Centre is located at Grandlink Square, next to Paya Lebar MRT.
Yunomori Onsen & Spa
Surround yourself with authentic Nippon-style hospitality at the Yunomori Onsen & Spa for all ages, which is conveniently situated at Kallang Wave Mall.
HomeTeamNS members enjoy 10 per cent off the onsen entry Day Pass, which entitles users to all-day access to Yunomori baths, steam areas and sauna (the lattermost is available only in the men's onsen). For the full Japanese experience, robe yourself in the provided yukata after you've sampled their six different baths – choose from warm bubbles to bracing cold water – and relax in the well-appointed lounge.
Do note that the promotion is available only for new bookings. You'll need to present your digital membership card and quote 'HomeTeamNS' upon checkout to enjoy the discount.
Treat yourself to a stress- and pain-free day with these wellness promotions that won't break the bank.
There's so much to look forward to as a HomeTeamNS Member. Explore all the latest benefits and perks on our website and Facebook page.