We look at Singapore's efforts to make every drop of water count.
TEXT: MELODY TAN
PHOTOS: HOMETEAMNS, SHUTTERSTOCK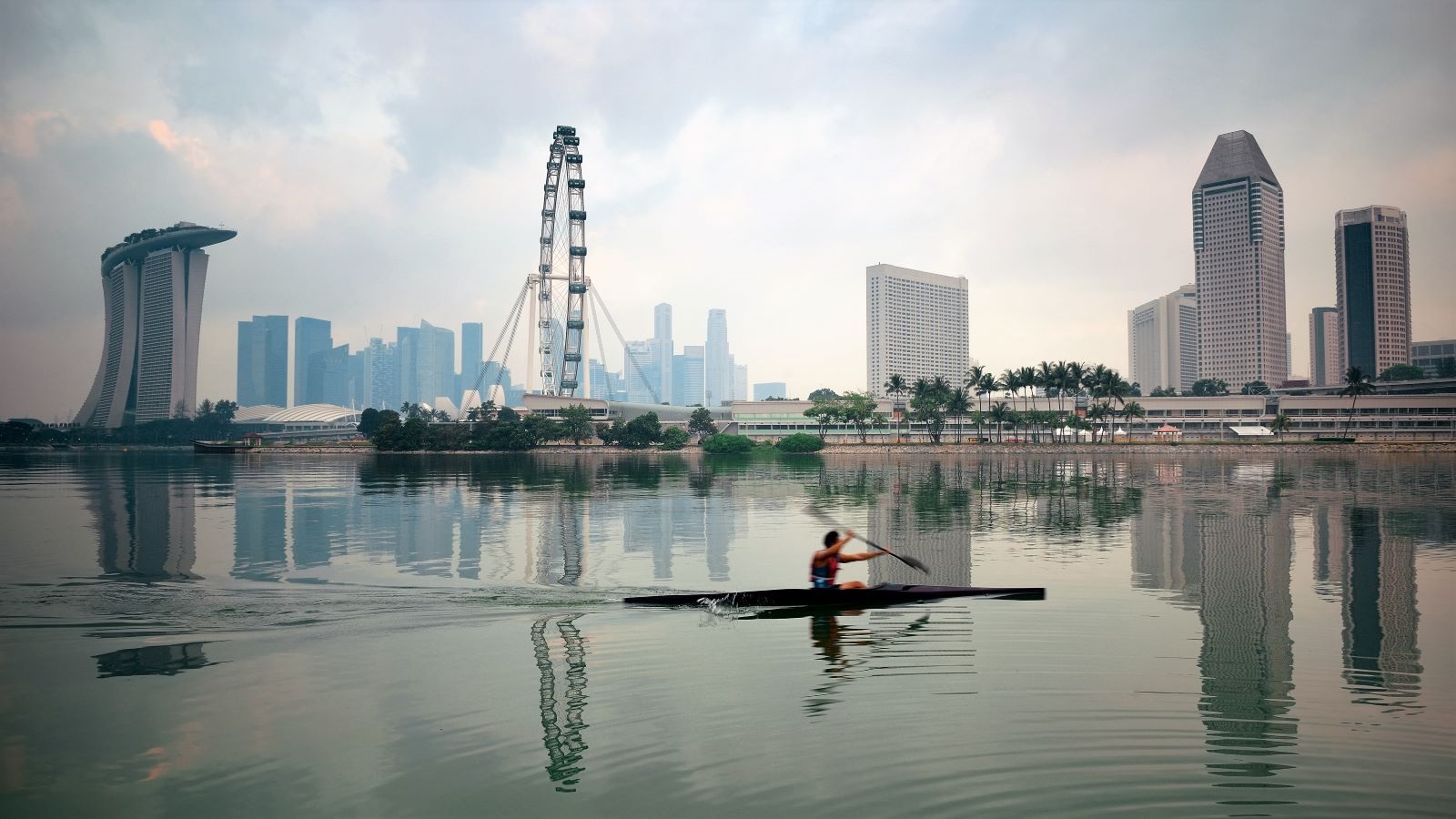 Thanks to its reputation as a Garden City, Singapore is often thought of as a green city – but between 19 to 22 March, it's turning blue instead to honour World Water Day.
Landmarks like Marina Bay Sands, Gardens by the Bay, the Singapore Flyer and more were bathed in a serene blue glow last year as part of PUB's City Turns Blue initiative, which returns this year to remind Singaporeans of our need to conserve this precious resource. Water advocacy has always played a major role in Singapore's efforts to imbue a conservation mindset in both young and old, starting with the very first water conservation campaign in May 1971 during a prolonged dry spell.
If you're out and about downtown during the campaign period, don't forget to snap a photo and share your photos on social media using the hashtag #GoBlue4SG. You can also wear blue, make blue drinks or food, or decorate your space in blue to show solidarity with Singapore's national water movement.
We're used to Singapore's extensive network of roads and expressways, train lines and tunnels. But there's a hidden superhighway deep underground that very few Singaporeans will ever encounter (which is probably a good thing).
The Deep Tunnel Sewerage System (DTSS) conveys used water to three treatment plants that are strategically located along the coastal areas of Singapore, so that it can be treated and purified into NEWater. With its second phase set to be completed in 2025, the DTSS frees up land that would otherwise be occupied by intermediate pumping stations and conventional water reclamation plants. It's energy-efficient, as well: The water is moved entirely through the force of gravity along the tunnels.
THE FISHY BUSINESS OF INNOVATION
What do mangrove plants and fish have to do with cutting-edge water technology?
Current desalination technology uses reverse osmosis, which involves deploying membranes to filter salts and minerals from seawater – a highly energy-intensive method, in Singapore's four desalination plants. Singapore is welcoming its fifth desalination plant in 2023, intended for testing new technologies.
These technologies include more energy-efficient ways of desalinating seawater, such as electro-deionisation – using an electric field to pull dissolved salts from water – and biomimicry, which copies the way mangrove plants and fish extract freshwater from seawater. While still in their infancy, these exciting technologies could revolutionise freshwater production in Singapore.
Most of us would wince at the thought of dropping our smartphones in a swimming pool, or spilling coffee over our laptops. After all, water and tech devices just don't mix, right?
In fact, water is essential for the tech sector. It takes up to 30 litres of water to manufacture a single microchip for a smartphone, tablet or laptop. In Singapore, water is a key part of our journey to becoming a global tech hub with a growing number of semiconductor firms and data centres. Data centres in particular require huge amounts of water to cool their servers.
To balance Singapore's tech goals with our need to conserve water and energy, the government has announced that any new data centres must meet an array of environmental sustainability standards before receiving construction approval.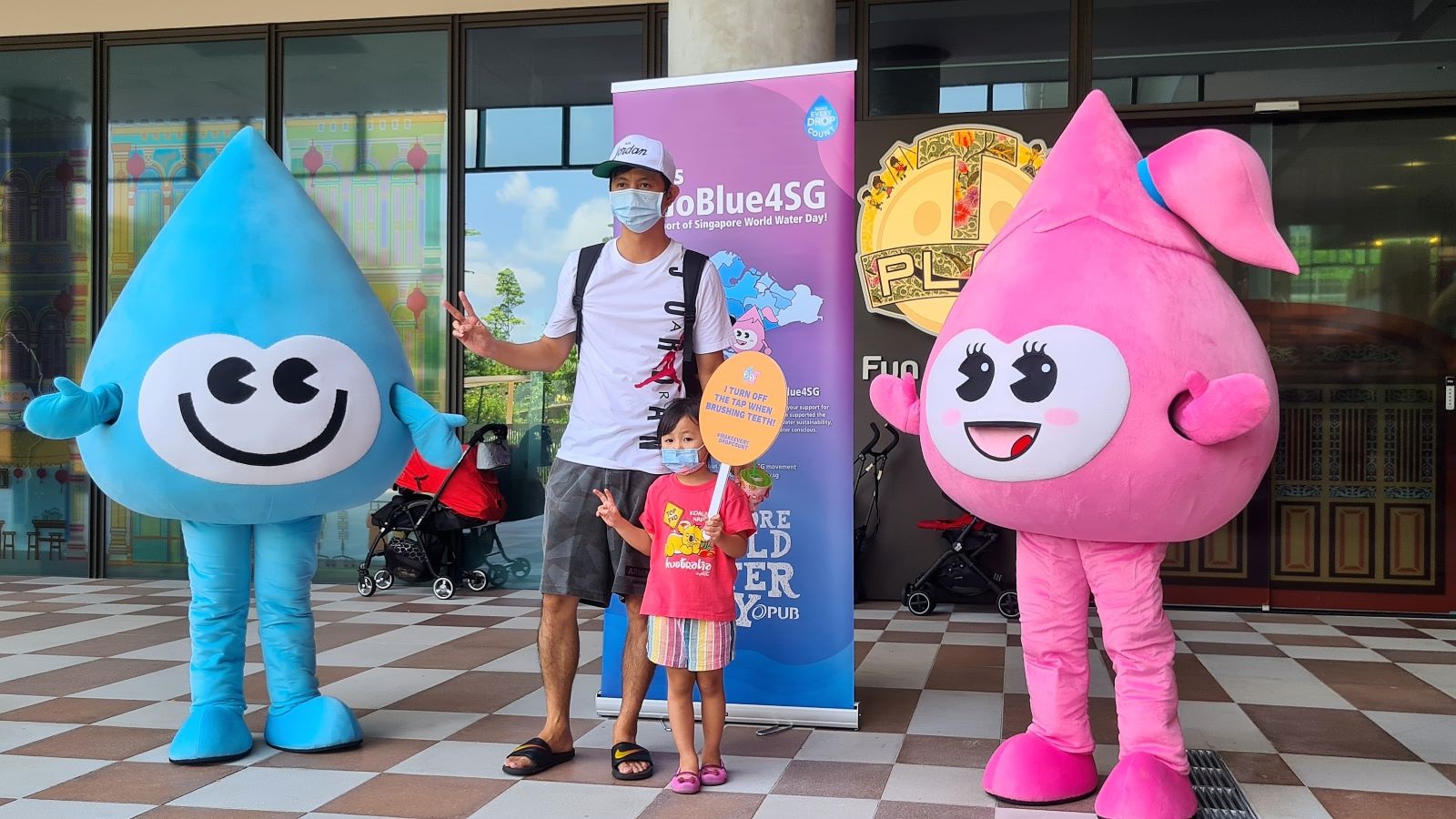 Although Singapore has a circular water economy – which means that we are able to endlessly recycle our water by collecting, treating and reusing it – this doesn't mean that we can let it go to waste.
To help spread the importance of water conservation, popular mascots Water Wally and Water Sally are scheduled to appear at HomeTeamNS-JOM Balestier on 26 March from 12pm to 2pm.
To redeem a small gift, just follow these few steps: Wear blue to any HomeTeamNS clubhouse, snap a photo with the mascots, and post it in the comments section of the World Water Day post on the clubhouse's Facebook page. Show your post to the HomeTeamNS staff to receive your gift.
If you're staying home, you can still participate in World Water Day. Simply log on to HomeTeamNS-JOM's Facebook page between 9 to 30 March to show off your trivia knowledge and win prizes by taking part in a series of online water-centric quizzes.
On World Water Day, let's remember how precious this essential resource is – and make an effort to ensure every drop counts in Singapore.