PHOTOS: HAKIM YUSOF, SHUTTERSTOCK
Retired Singapore Civil Defence Force WO(2) Yunnos Shariff shares his memories of marching at one of Singapore's earliest National Day Parades.
In 1968, young firefighter Yunnos Shariff marched for the Singapore Fire Service at the National Day Parade. It was one of the proudest moments of his life, recalled the retired Singapore Civil Defence Force WO(2), now 77. He relived those memories once more during the nation's 2015 Golden Jubilee celebration, where he donned his old khaki-coloured uniform with silver buttons, put on his black helmet, and marched in that year's vintage parade.
"I was so elated and filled with great pride when some of the younger participants in the parade came up to me and asked me about my past experiences as a firefighter in the early years of Singapore's independence," he said. WO(2) Yunnos regaled them with stories of how he helped fight the 1972 Robinsons Department Store fire that claimed nine lives; and how back in the 1960s and 1970s, the firemen did not even have proper firefighting jackets or sophisticated equipment — just wooden rescue ladders.
WO(2) Yunnos, who continues to volunteer as a guideat the Civil Defence Heritage Gallery at Hill Street, plans to stay home this year and watch the parade telecast with his wife, as it is safer for seniors like them. "Near or far, at the actual parade site or off-site, I am sure the celebrative mood of the nation's birthday will not diminish in our hearts," he said.
THE BLOOD RUNS DEEP
WO(2) Yunnos was born in 1943 at the former Geylang Fire Station in Paya Lebar Road, where his father was serving as a fireman and the family was living in the station quarters. Three of his brothers also became firefighters but WO(2) Yunnos was the first to be picked for the National Day Parade.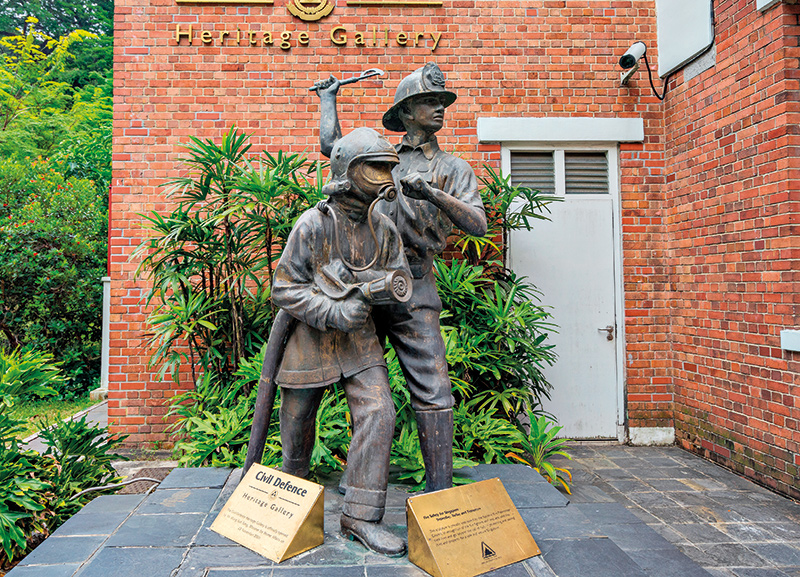 "I was so elated and filled with great pride when some of the younger participants in the [Golden Jubilee National Day] Parade came up to me and asked about my past experiences as a firefighter in the early years of Singapore's independence."
Retired SCDF WO(2) Yunnos Shariff
Other posts you might like:
[box_1 query_per_page="2″ query_manual_ids="11661, 11221″ meta_category="" meta_date="" meta_views="" meta_author="" meta_comment="" load_more_btn=""]