COVID-19 may have caused huge changes to the way we live and work, but it has not stopped us from engaging our volunteers.
PHOTOS: HTVN, Audrey Chua
During the circuit breaker period, many of our community outreach activities had to be halted. But thanks to technology, the Home Team Volunteer Network (HTVN) and Home Team departments were able to connect with our volunteers through social media.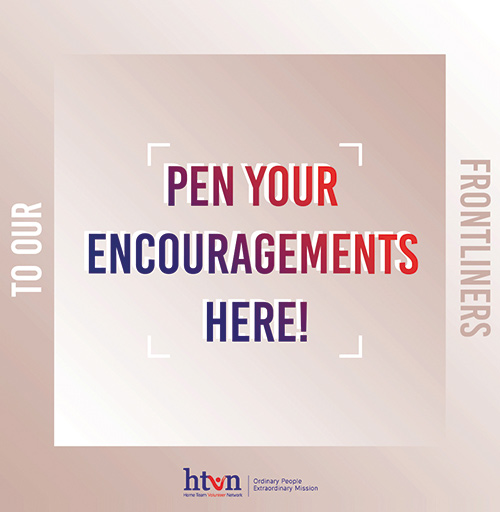 To maintain our outreach efforts towards volunteers, we used digital tools in place of physical meetings and activities. Examples include communicating with volunteers via Facebook and Instagram, and engaging them via various video conferencing tools. HTVN also introduced a new video series titled "HTVN meets Volunteers", which was posted on Facebook and Instagram. Each video features a volunteer from one of the various volunteering programmes, and is hosted in a lively and fun manner. To catch up on this series, you can visit our Facebook Page or Instagram.'
You can also let us know your thoughts on this series, or comment on posts you see on the HTVN Facebook Page and Instagram. Connect with us by responding to our Instagram story challenges.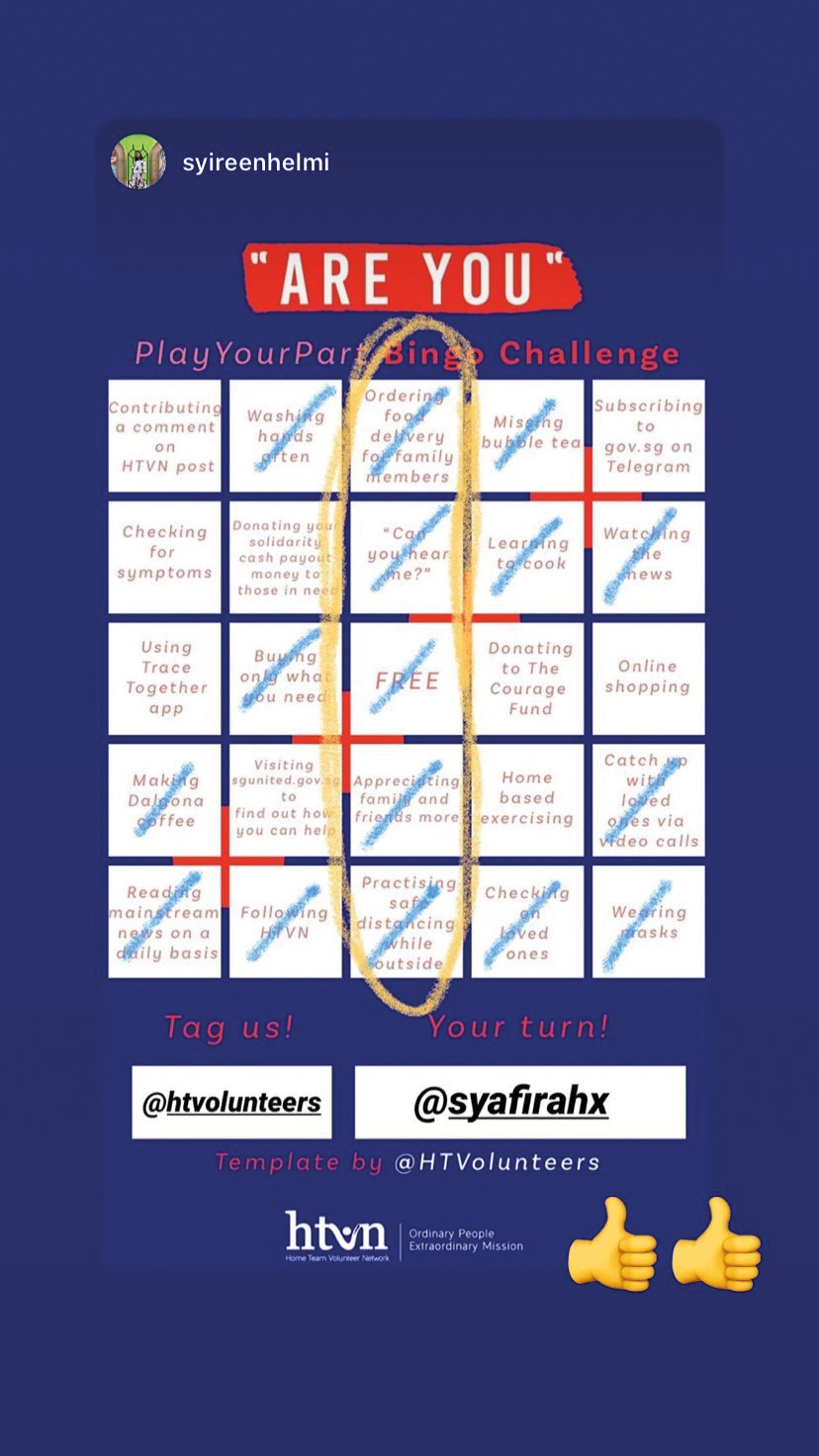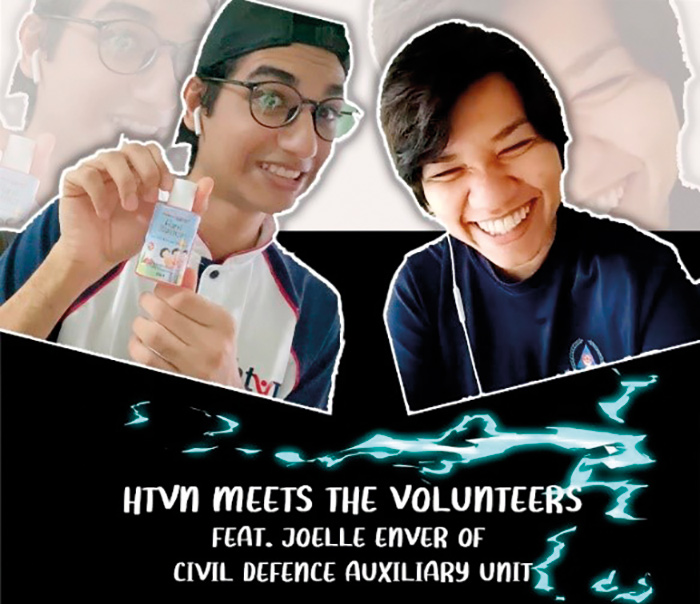 KEEPING FIT TOGETHER
During this challenging COVID-19 period, it is important to stay healthy and keep up with your exercise regimen. The Central Narcotics Bureau's Anti-Drug Abuse Advocacy (A3) Network rallied a group of Anti-Drug Advocates (ADA) to gather online for a virtual workout. The session — led by the youth advocates themselves — ended with a recording of a shout-out to highlight the importance of staying safe, healthy and drug-free. You can watch the video on CNB's Facebook Page here.
Our volunteer activities will resume when the COVID-19 situation improves. In the meantime, we will continue to find new ways to build meaningful engagement with our volunteers through online platforms.