DSP (NS) Farhan Abdullah Bin Shaiful Bahri remains steadfast in his service, be it to airline passengers, hospital patients or the nation.
TEXT: KEENAN PEREIRA
PHOTOS: ALVIN TEO, DSP (NS) FARHAN ABDULLAH BIN SHAIFUL BAHRI
Come August 2020, DSP (NS) Farhan Abdullah Bin Shaiful Bahri will celebrate an important professional milestone: the month marks his 10th year at Singapore Airlines (SIA), where the 33-year-old works as a Leading Steward. He had joined the national carrier as being a cabin crew member was one of his two childhood ambitions. He had fulfilled his other aspiration when he served his two-year National Service stint with the Singapore Police Force (SPF) and reached his Operationally Ready Date (ORD) in 2009.
Unlike previous work anniversaries, DSP (NS) Farhan will be marking his decade with SIA not in the air or from an exotic destination, but on land instead. That's because like many of his colleagues, he has been temporarily grounded in the wake of the COVID-19 pandemic.
But while he may not be flying for the time being, DSP (NS) Farhan continues to bring the flag carrier's signature brand of warm service and attention to detail to others, namely patients at the Singapore General Hospital (SGH), where he has been serving as a Care Ambassador since May. His stint is part of a three-month partnership between SIA and the Ministry of Health (MOH) to redeploy grounded cabin crew to hospital wards to augment the pressing manpower needs brought on by the COVID-19 outbreak. To date, there are 500 SIA Group cabin crew from Singapore Airlines, SilkAir and Scoot who have taken on the role of Care Ambassadors.
As a Woodlands resident, DSP (NS) Farhan was given the option to be a Care Ambassador at Khoo Teck Puat Hospital, which is located nearer to his home. But he decided to serve at SGH because the hospital is a stone's throw from the Central Police Division (A Division), where he happens to be the NS Head Ops of A Division. "I wanted to be in close proximity to my Police Division in case they needed to activate me," he reveals.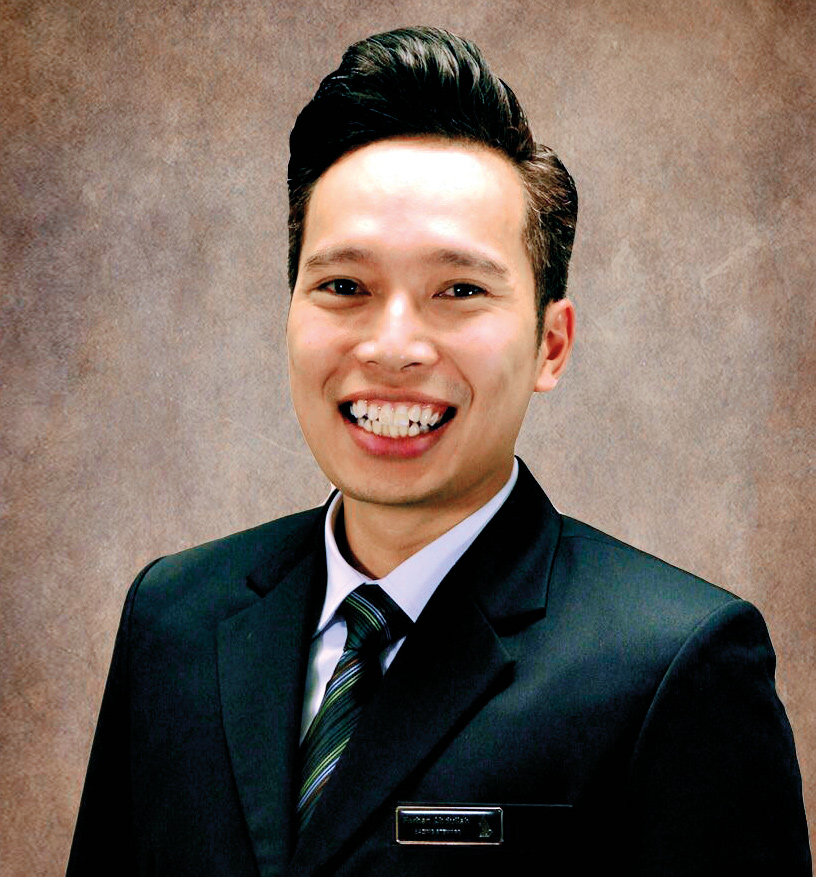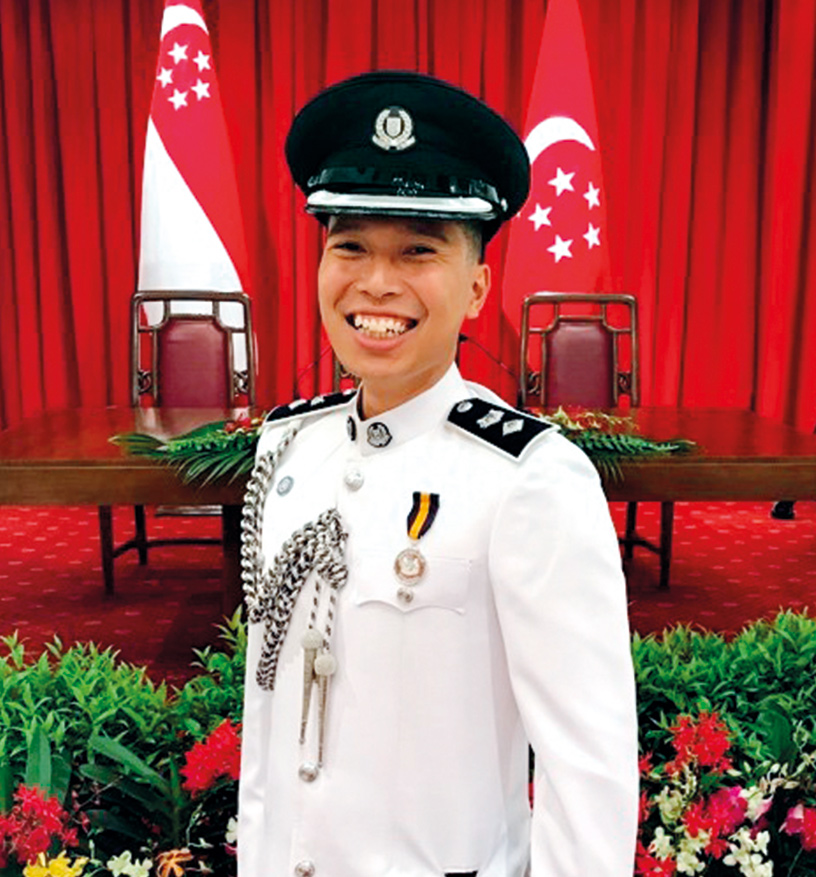 TRAINED TO SERVE
DSP (NS) Farhan is among the eight CARE Ambassadors posted to a ward for patients with gastrointestinal disorders at SGH. Together, they support nurses in seeing to the needs of patients. In his new role, DSP (NS) Farhan performs tasks that — at first glance — are a world away from those he carried out in the air. These include feeding patients, turning them over to avoid bedsores and helping them use the bathroom. But as he tells Frontline, his cabin crew training has actually made performing this current role easier.
"Very early on in our cabin crew training, we learn about anticipating and meeting the needs of our passengers. With this training, I am better able to anticipate the needs of the patients as well," he shares. For example, on a rainy day, he might offer patients an extra blanket or a hot drink to keep them comfortable. He also acts as a second pair of eyes for the nurse he supports, looking out for patients who show signs of discomfort and getting them the necessary medical assistance.
DSP (NS) Farhan also counts on his time in the SPF for career tips, both in the sky and in the hospital. "When I was serving as an Assistant Ops Officer at a Neighbourhood Police Centre, I learnt how to deal with different leadership styles, as well as how to work with colleagues with different personalities. Such valuable experiences have taught me to be flexible and adaptable, both as team member and leader," he explains.
Leading By Example
DSP (NS) Farhan's excellent and steadfast attitude has helped him clinch the Police NSman of the Year Award 2020. Recipients are selected based on the Operationally Ready Police National Servicemen (PNSmen)'s overall performance and contributions in and outside their primary NS appointments. Here, DSP (NS) Farhan shares the lessons in leadership he had learnt from his ICTs: "I was fortunate to be able to learn from various leaders whom I reported to, as well as subordinates who taught me the value of humility and patience. My deployments ranged from back-end support roles with the Divisional Ops Branch, to being sector-in-charge in major deployments.
As the sector-in-charge, I am responsible for handling challenging situations, which may at times require a different skill set — one that I am thankful to have, owing to my day job as a cabin crew. There are occasions where individuals may not co-operate initially, and this is when I would show patience and empathy, and offer a listening ear. They would eventually calm down and be receptive to the instructions. The ability to empathise is especially important in major deployments such as the National Day Parade, where strict crowd control measures are in place for everyone's safety.
Regardless of our appointment or rank, we are all students of knowledge. We must always approach situations with humility and etiquette so that we can learn from them, and be better officers and people. As such, I am always aware that when we lead, we must be mindful of how we think and act."
SILVER LININGS
It can be tough to find the positive amid a pandemic, but ever the optimist, DSP (NS) Farhan gamely tries to look on the bright side of things. He shares that his current Care Ambassador role allows him to spend more time with his family, as he was always away due to the nature of his airline work, which has taken him to destinations as far as Moscow, Russia and Cape Town, South Africa. "This is the first time that I've been home for such a long stretch, and it has reminded me to cherish the moments with my loved ones," says DSP (NS) Farhan, who is single. He adds that he has had many more opportunities to savour his mother's cooking as well, especially her sambal goreng.
"My Family was concerned about my safety,
but that fear was quickly allayed…
Watch DSP (NS) Farhan talk about his experiences as a Care Ambassador here.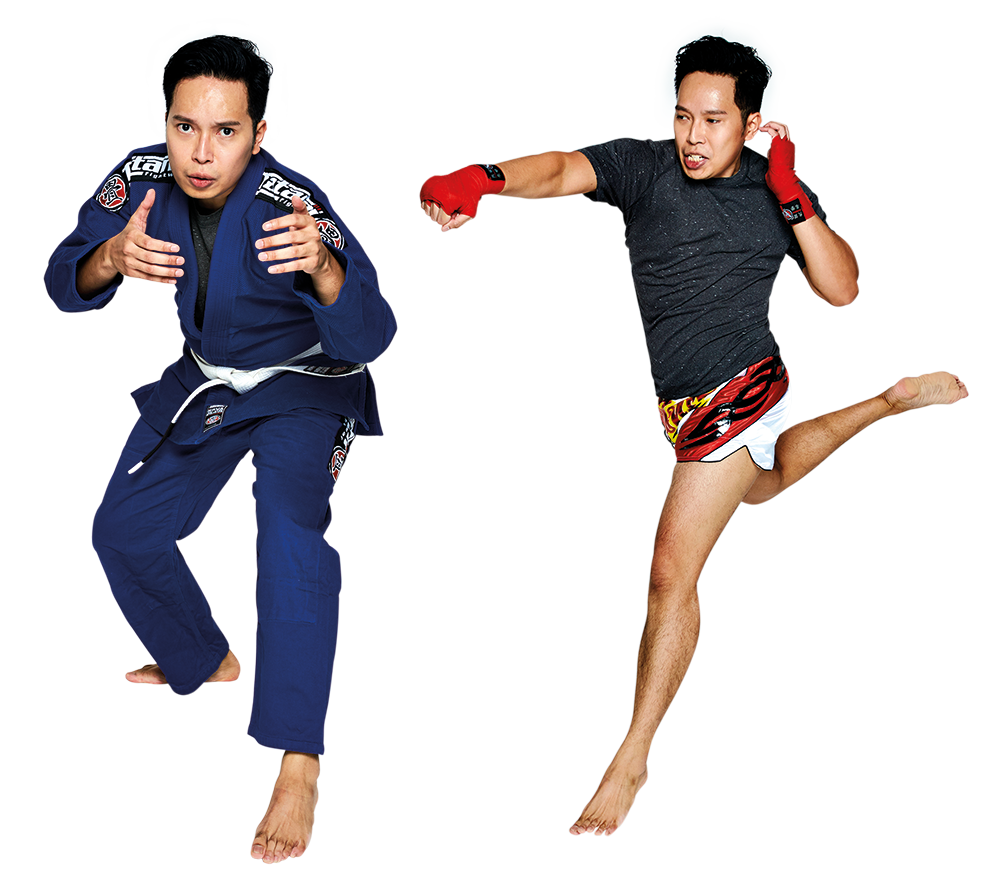 The All-Rounder
DSP (NS) Farhan enjoys sports and loves to try new things. He fondly recalls how he started Muay Thai in 2016: "my coach and A colleague inspired me to take up Muay Thai. Through the workouts and sparring sessions, I learnt grit and determination. In fact, we travelled together to Thailand to learn more about the martial art." unfortunately, due to an injury, DSP (NS) Farhan stopped practising Muay Thai two years ago to focus on recovery. He picked up Brazilian Jiu-Jitsu in late 2019 but lessons have been temporarily halted due to the pandemic. "I still work out daily, doing push ups, skipping and jogging. As I live on the top floor, I also climb the stairs as exercise," he shares.
Other posts you might like:
[box_1 query_per_page="2″ query_manual_ids="10654, 10585″ meta_category="" meta_date="" meta_views="" meta_author="" meta_comment="1″ load_more_btn=""]