After 55 years, this scheme will be replaced by one that enables former VC officers to perform a wider policing role.
TEXT & PHOTOS: SINGAPORE POLICE FORCE
The ceremony to commemorate the transfer of Vigilante Corps (VC) officers of the Police National Service (PNS) to the Special Constabulary (SC) was held on 22 September 2022. The event marked the cessation of the VC National Service (NS) scheme, which was incorporated into the NS framework 55 years earlier with the passing of the VC Act.
TRANSITIONING TO A WIDER ROLE
The transition from VC (NS) to SC (NS) will allow Full-Time and Operationally Ready PNS VC officers to perform a greater variety of policing duties as full-fledged police officers. This includes critical duties that require police powers. As pointed out by Guest-of-Honour, Acting Commissioner of Police, Deputy Commissioner of Police (Policy) (DCP) Jerry See, the change "aims to make the National Service experience more enriching and fulfilling".
DCP See acknowledged the vital role that VC (NS) officers have played in the SPF over the years and thanked all VC (NS) officers past and present, for their dedication and contribution in keeping Singapore safe. DCP See also thanked the families of VC (NS) officers for their support, while wishing the new SC (NS) officers all the best in their duties, as well as a more meaningful and enriching PNS experience.
A LONG, PROUD HISTORY OF SERVICE
The VC traces its roots to the 1940s when volunteer groups were formed to prevent and detect crime. In May 1964, the government set up a network of volunteers to help support the SPF guard key installations and protect crowded public areas during Konfrontasi. In 1967, the VC Act was passed, incorporating VC into the NS scheme. The VC then comprised of national servicemen and volunteers.
The main duties of the VC were to help the police force preserve public peace, the prevention and detection of crime, and the apprehension of offenders. The VC became affiliated with the SPF, with the VC (NS) serving their National Service obligations assisting the SPF. Enlistees under the VC (NS) scheme underwent a 14-week basic Police training programme and were then deployed to an SPF unit. Their uniform – a white shirt and navy-blue pants – signified their affiliation to the SPF. Since May 2019, all SPF enlistees have been conscripted as Special Constables.
Like our stories? Subscribe to our Frontline Digital newsletters now! Simply download the HomeTeamNS Mobile App, and update your communication preference to 'Receive Digital Frontline Magazine', through the App Settings.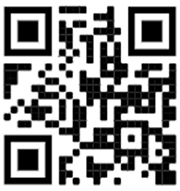 Scan the QR code to watch a video on the history of the VC!