Hawker food has been the go-to choice for foodies in Singapore for generations. Here are some stalls that should be on anyone's must-try list.
TEXT: MORGAN AWYONG
PHOTOS: SHUTTERSTOCK
Singapore's hawker culture was finally inscribed on the UNESCO Intangible Cultural Heritage List in late 2020. But those of us who grew up on this sunny little island need no reminding about what treasures our hawker centres truly are.
Pick one from the following list to get started on this mouth-watering treasure trail!
Address: 2 Adam Road, Singapore 289876
Foodies love Adam Road Food Centre for its selection of multi-ethnic cuisines. A perennial favourite is Selera Nasi Lemak (#01-02), with every plate of nasi lemak featuring fluffy, fragrant rice, crispy and tender deep fried chicken, moreish otah and lip-smacking sambal.
Bahrakath Mutton Soup (#01-10) serves up hearty bowls of Indian-style, mutton soup, best eaten with a side of toasted french loaf. The mutton leg is the star here, but there's also tongue, brain or tripe for those in the mood for something more exotic.
For dessert, make your way to Teck Kee Hot and Cold Dessert (#01-31) for their green bean soup and tau suan, said to be one of the best on the whole island. Also popular is their ice kachang, which comes complete with attap seed, rose syrup and sarsaparilla drizzle.
CHONG PANG MARKET & FOOD CENTRE
Address: 105 Yishun Ring Rd, Singapore 760105
Wan Xing Nasi Lemak (#01-134) is one of Chong Pang Food Centre's many claims to fame. The stall sells Chinese-style nasi lemak with its signature green-tinged rice, redolent with the aromas of coconut and pandan leaves. You can opt for the set meal or pick from a selection of dishes like fried chicken wings, otah, fish fillet and fried eggs to compose your perfect plate.
Another stall that has got foodies raving is Ho Heng Kway Chap (#01-140). Its rendition of rice noodles in warm broth, paired with an assortment of braised tau pok, pork meat, pig intestine and boiled egg, makes for a satisfying meal any time of the day.
Right next door is Super Penyet (#01-141), known for its excellent Ayam Penyet comprising fluffy and fragrant rice, flavourful and crispy fried chicken and an intriguing homemade sambal blend with chilli, shrimp paste, shallots, lime and tamarind.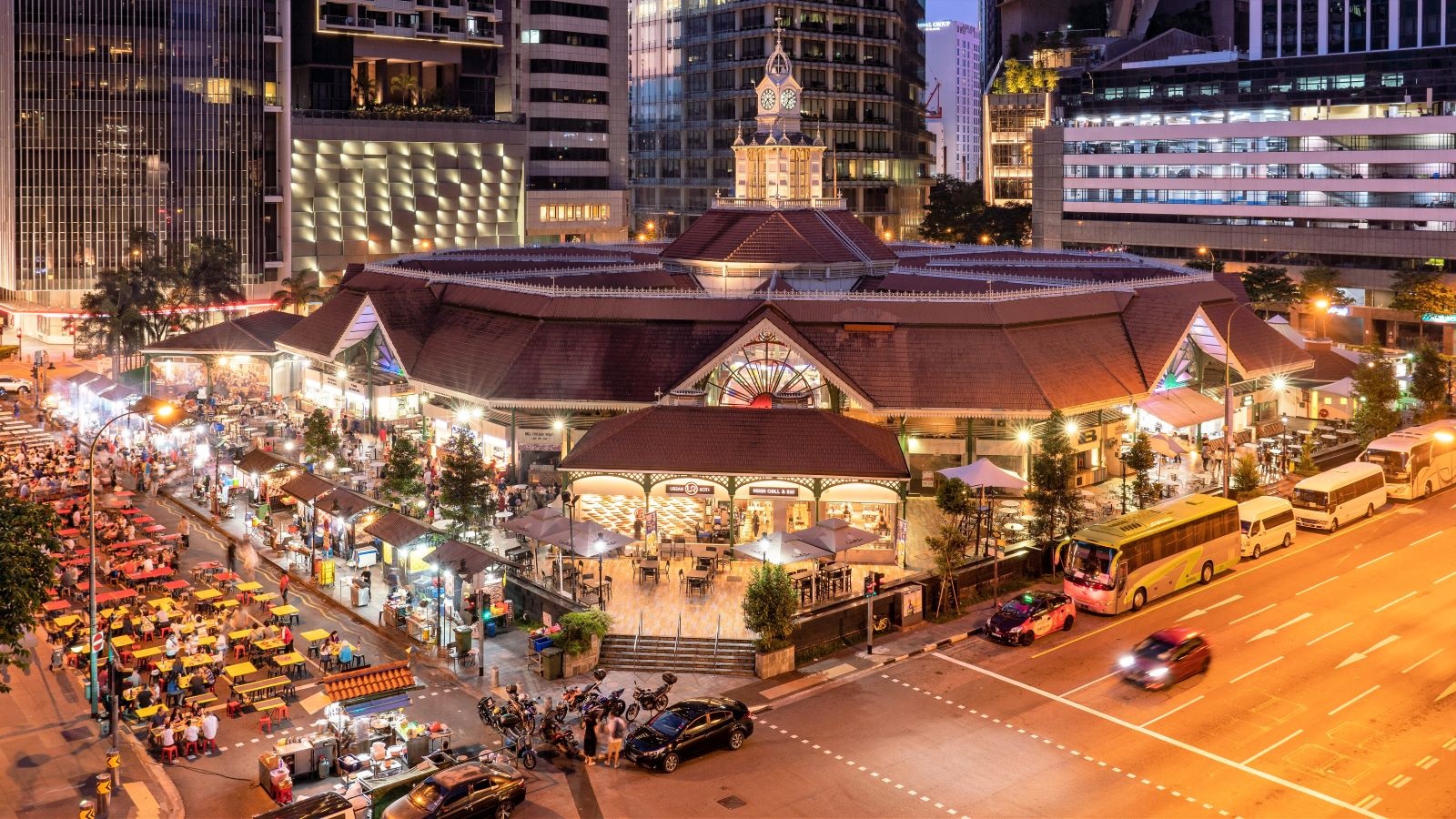 Address: 18 Raffles Quay, Singapore 048582
More than its colonial-era architecture, Lau Pa Sat is known as one of the best spots to feast on satay in the bustling Central Business District. Indeed, the iconic Satay Street – located right by the hawker centre – comes alive after sundown and on the weekends, where hungry diners chow down on skewers of grilled, spiced meats dunked in a sweet peanut sauce.
Venture into Lau Pa Sat proper and you'll find many more culinary delights. Seek out Shi Hui Yuan (Stall 23), a Michelin Bib Gourmand award recipient for the past five years, for their Singapore-style hor fun, served up with slices of tender braised chicken and a 30-year old family-recipe herbal sauce.
Another classic is Seng Lee 259 Prawn Noodles (Stall 10), known for its rich and flavourful noodle bowls made with slow-boiled prawn stock.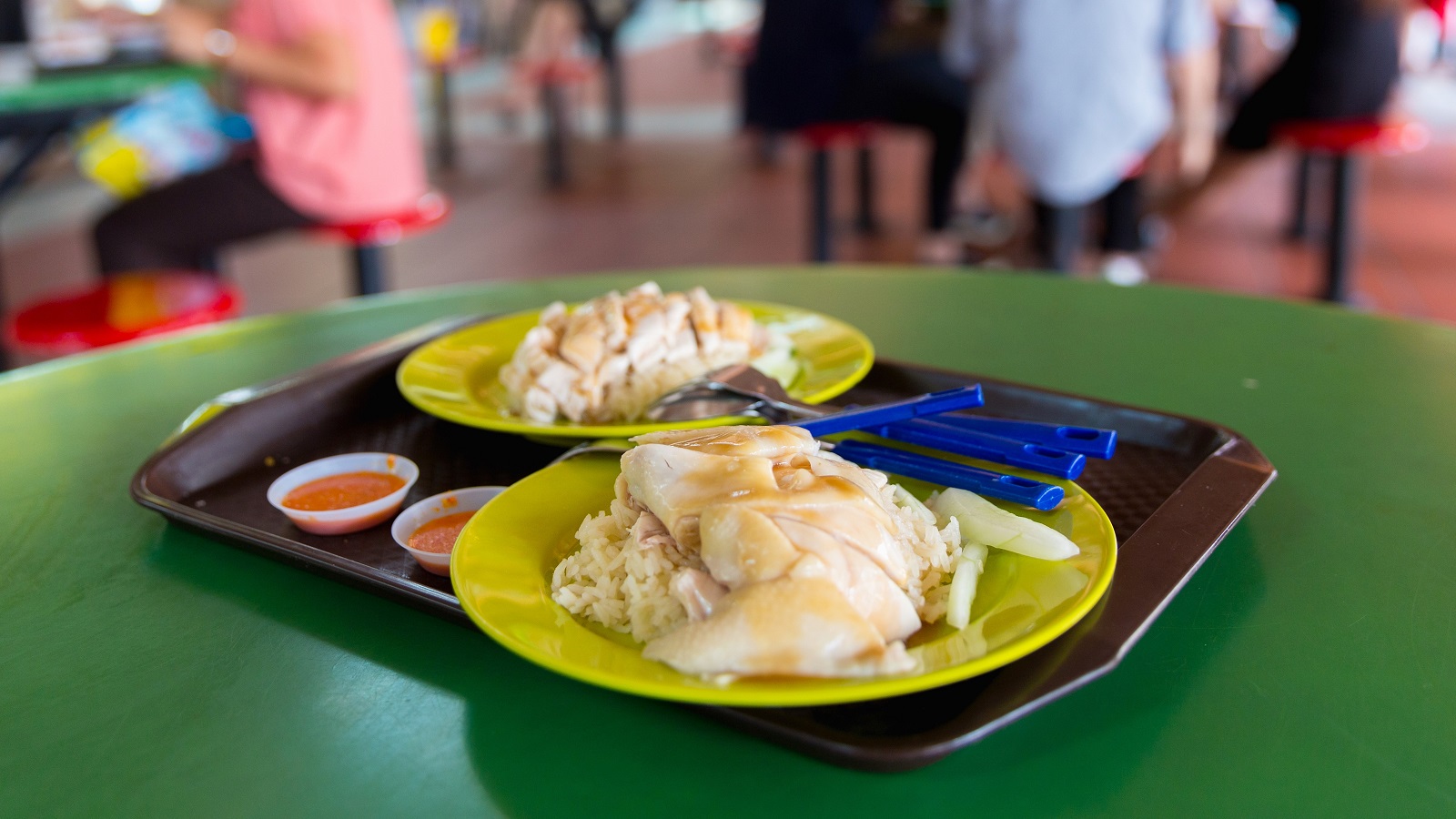 Address: 1 Kadayanallur St, Singapore 069184
Maxwell Food Centre is, of course, where you can find the famous Tian Tian Chicken Rice (#01-10/11), which beat even Gordon Ramsey in a hawker food face-off back in 2013. Not that anyone who's tried the divine pairing of tender boiled chicken and fluffy rice cooked in chicken stock would have expected any different.
There are many more treasures to be found too. For instance, Maxwell Fuzhou Oyster Cake (#01-05) is one of the last few hawkers that specialise in this traditional deep-fried snack filled with juicy oyster, prawn and minced meat.
If you're hankering for Cantonese-style congee, you can't go wrong with Zhen Zhen Porridge (#01-54). Think piping-hot bowls of silky smooth rice congee cooked to perfection with your choice of fish, chicken or pork. Add a raw egg for extra richness.
Another can't-miss stall is Popo and Nana's Delights (#01-70), which offers up hearty home-cooked Peranakan and Eurasian meals. Choose from classics such as Ayam Buah Keluak, Beef Rendang, Chap Chye and Shepherd's Pie.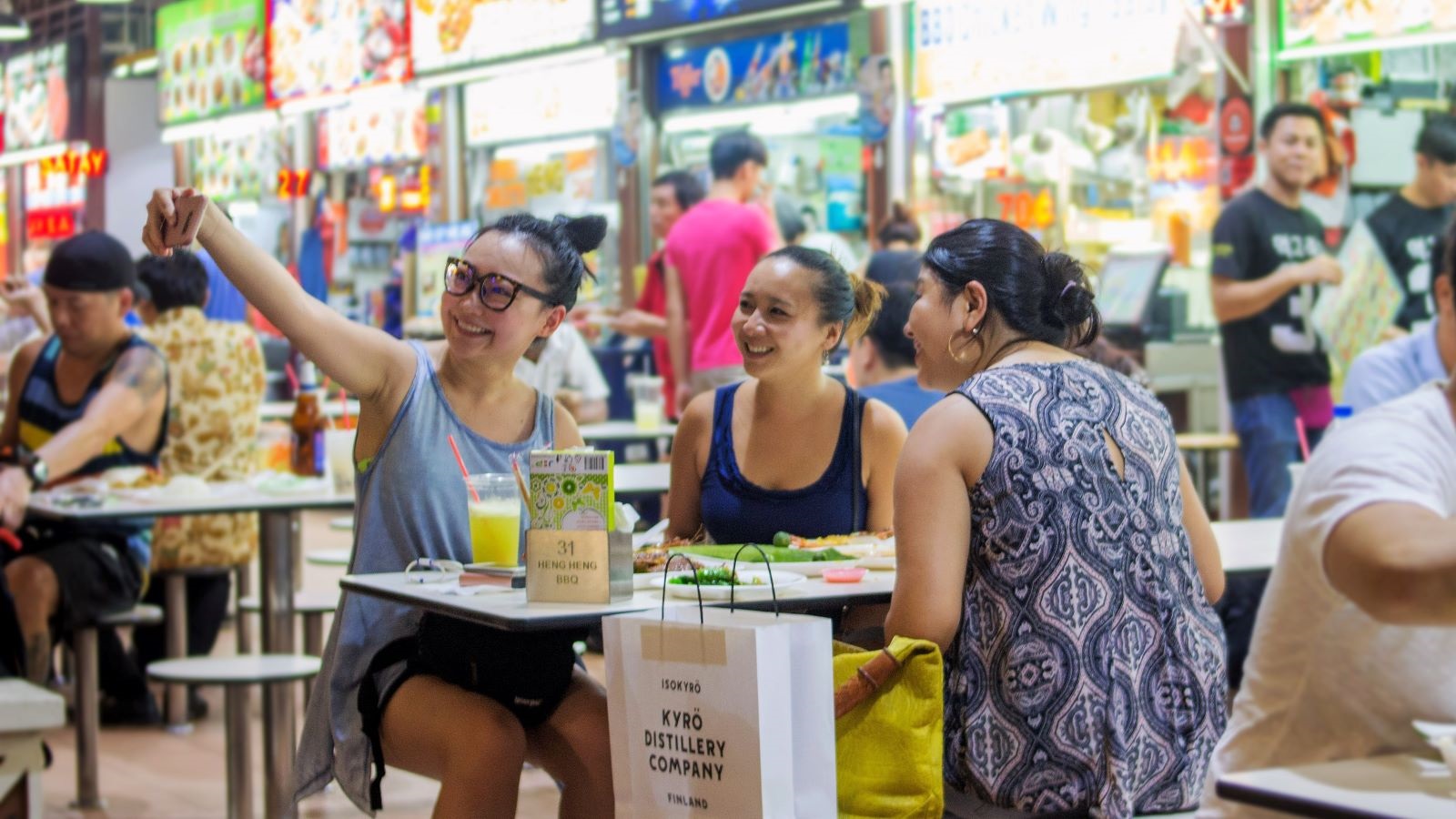 Address: Newton Circus, 500 Clemenceau Avenue North, Singapore 229495
Newton Food Centre is a long-standing favourite of foodies – local and foreign. It has shaken off its prior reputation as an overpriced tourist-trap by focusing on delicious hawker dishes, some of which are easily the best on the island.
Guan Kee Grilled Seafood (#01-53) is well-known for its BBQ stingray, grilled to perfection and served smothered in generous amounts of sambal chilli. Another stall that also regularly sees long queues is Hup Kee Fried Oyster Omelette (#01-53). The crispy, chewy oyster and egg omelette is well worth the extra calories.
Head to Hajah Monah Kitchen (#01-83) for a satisfying plate of nasi padang. The stars here are the beef rendang, assam fish and sambal goreng – each dish full of rich, multi-layered flavours best slowly savoured.
Meanwhile, Indian Palace (#01-61) offers classic Indian dishes that are just as good as any restaurant. You can find popular choices such as butter chicken, mutton rogan josh, kadai paneer, biryani and naans.
Speaking of biryani, Allaudin's Briyani (#01-232) at Tekka Centre is a long-time favourite among those who love the dish. Since 1968, the stall has kept to its signature of heaping portions of Basmati rice cooked with spices, topped by an equally generous portion of chicken or mutton, with a side of crispy pappadums.
Temasek Indian Rojak (#01-254) is another beloved choice. Featuring a selection of freshly fried doughs and fritters, sausages, vegetables and egg, with each bite dunked into a sweet and spicy chilli peanut sauce, there's nothing quite as spectacular or satisfying.
End off your meal with an ice-cold bowl of chendol from Lim Chendol (#01-315) – a simple but delectable combination of pandan jelly and kidney beans on a bed of shaved ice, with generous drizzles of gula melaka syrup. The stall's other two offerings, pulut hitam, and ice kachang, are also well worth a try. 
For the latest updates on HomeTeamNS promotions and events, visit our website and Facebook page.