TEXT: YASMEEN HAMEED-CHAN
PHOTOS: 123RF.COM/ SURFSET FITNESS/ FITNESSFIRST
Don't spend all your time pumping iron or hitting the treadmill. Switch it up with these enjoyable exercises and work your muscles in ways they have never been worked before!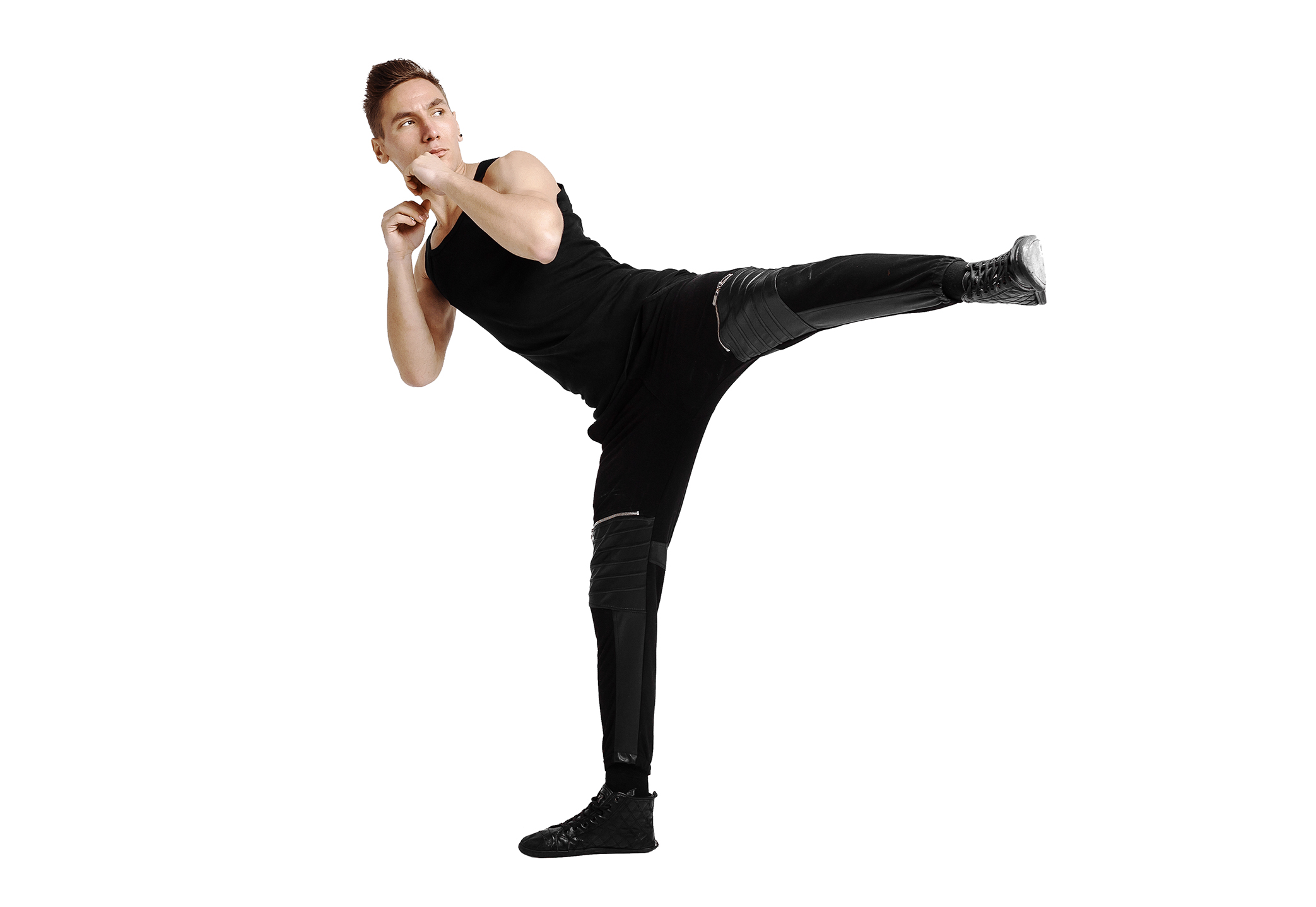 Piloxing
Pilates combined with boxing gives you piloxing. This high energy interval training uses various items like weighted gloves and pilates blocks, and gives you a cardio and toning fix all in one. The workout also strengthens your core and improves flexibility while minimising damage to the joints. Expect to burn up to 1,200 calories during a one-hour workout.
GYM: HomeTeamNS Balestier Clubhouse
CLASS NAME: Piloxing
www.hometeamns.sg/regular-courses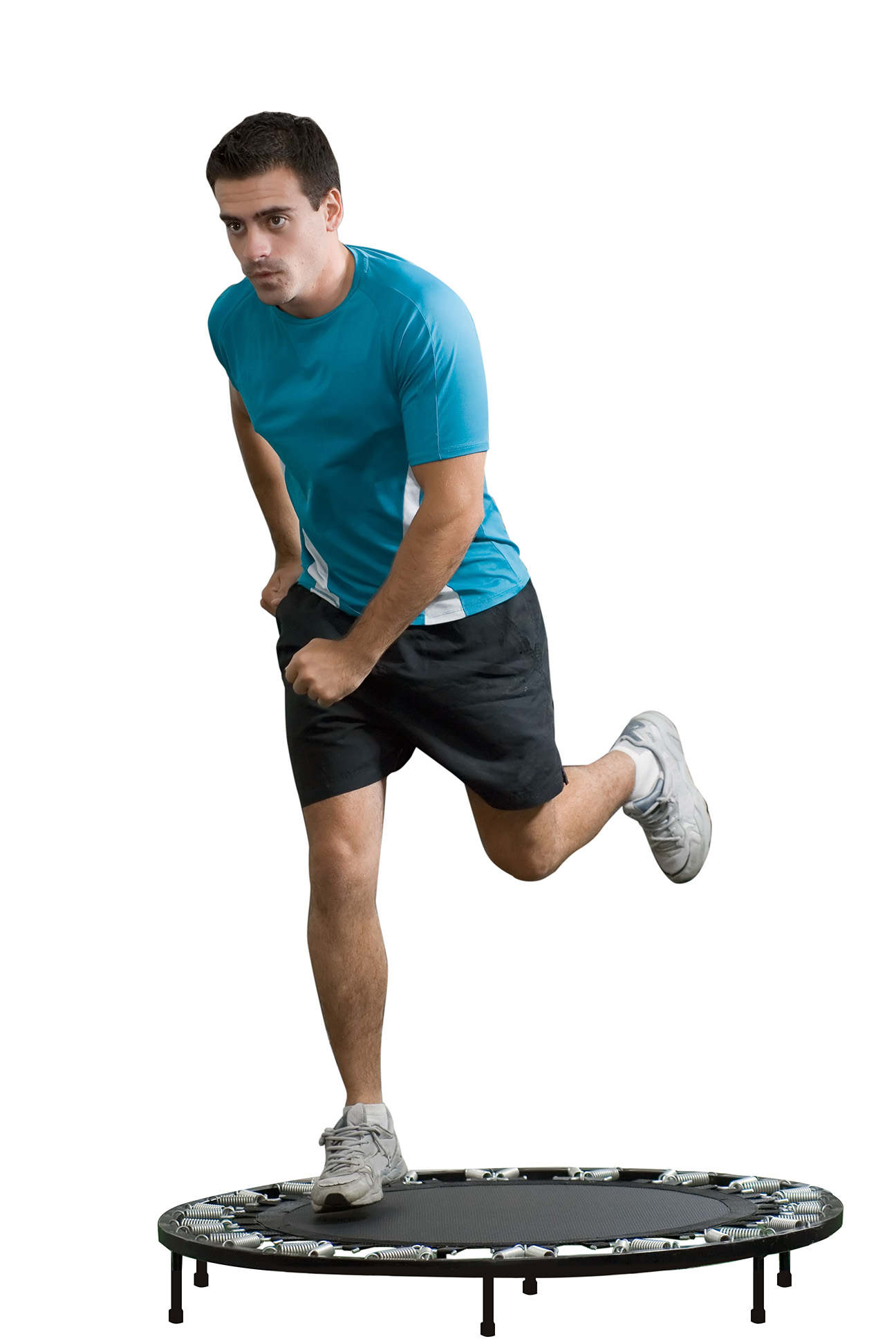 Trampolining
There's nothing quite like bouncing around on a trampoline to whizz you back to your childhood days. But take a trampoline class today and you'll realise it isn't exactly child's play. Designed to provide an intense workout with zero impact on your joints, trampolining on a small rebounder enhances your coordination and balance, and improves your lymphatic system to aid toxin release. All this in addition to the usual cardio burn and weight loss.
GYM: True Fitness
CLASS NAME: U-Bound® class
www.truefitness.com.sg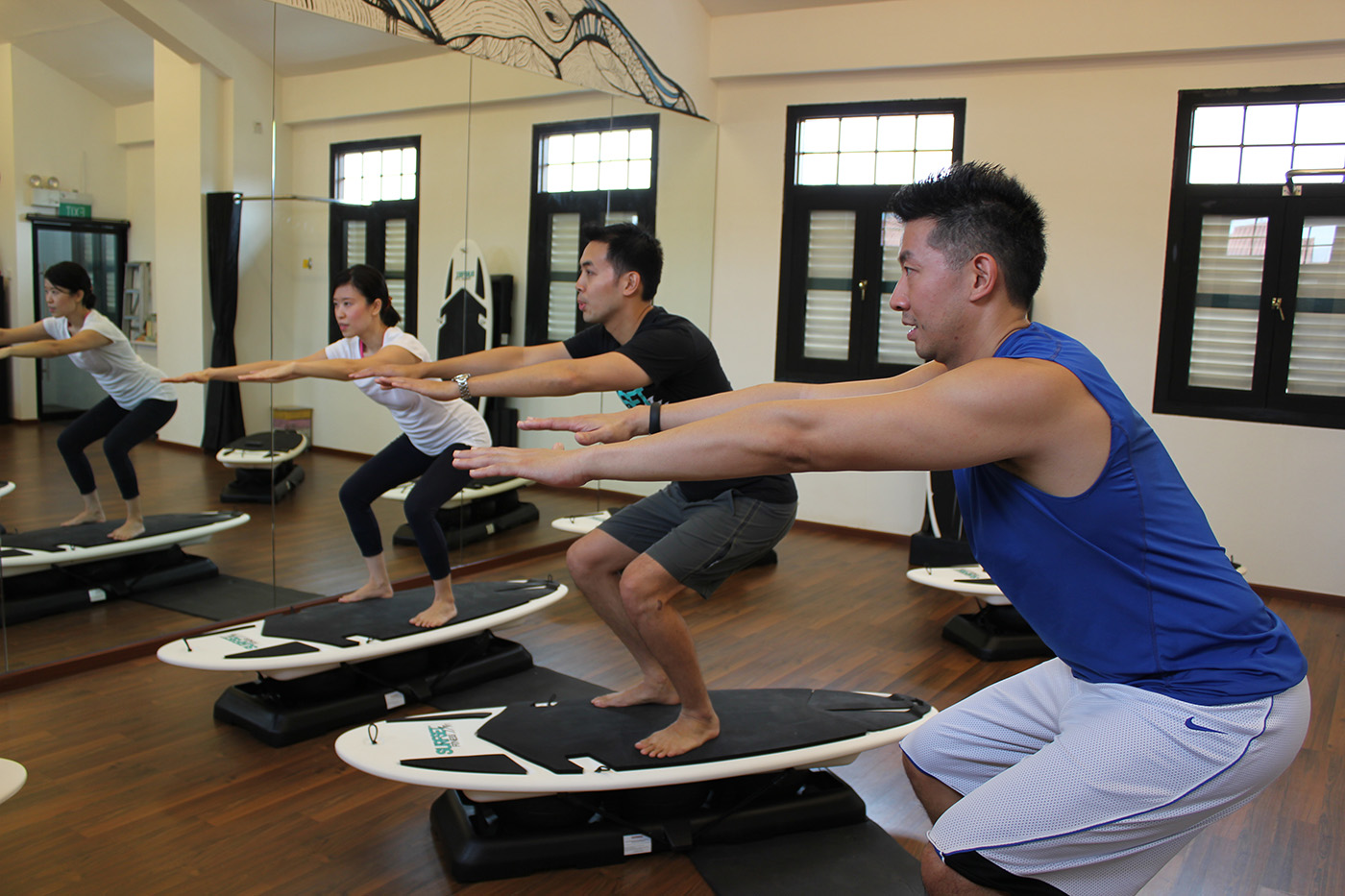 Dry Surfing
With Surfset classes, you mimic surfing movements, just without the water. It's not just all posing on theunstable Ripsurfer X board, though. Yoga, pilates and traditional gym exercises are also performed on it, and this is a great way to improve your balance, coordination and focus. Surfset's advanced classes focus on endurance and strength training, and a typical class could involve interval training, resistance training and circuit training.
GYM: Surfset Fitness
CLASS NAME: Surfset
www.surfset.sg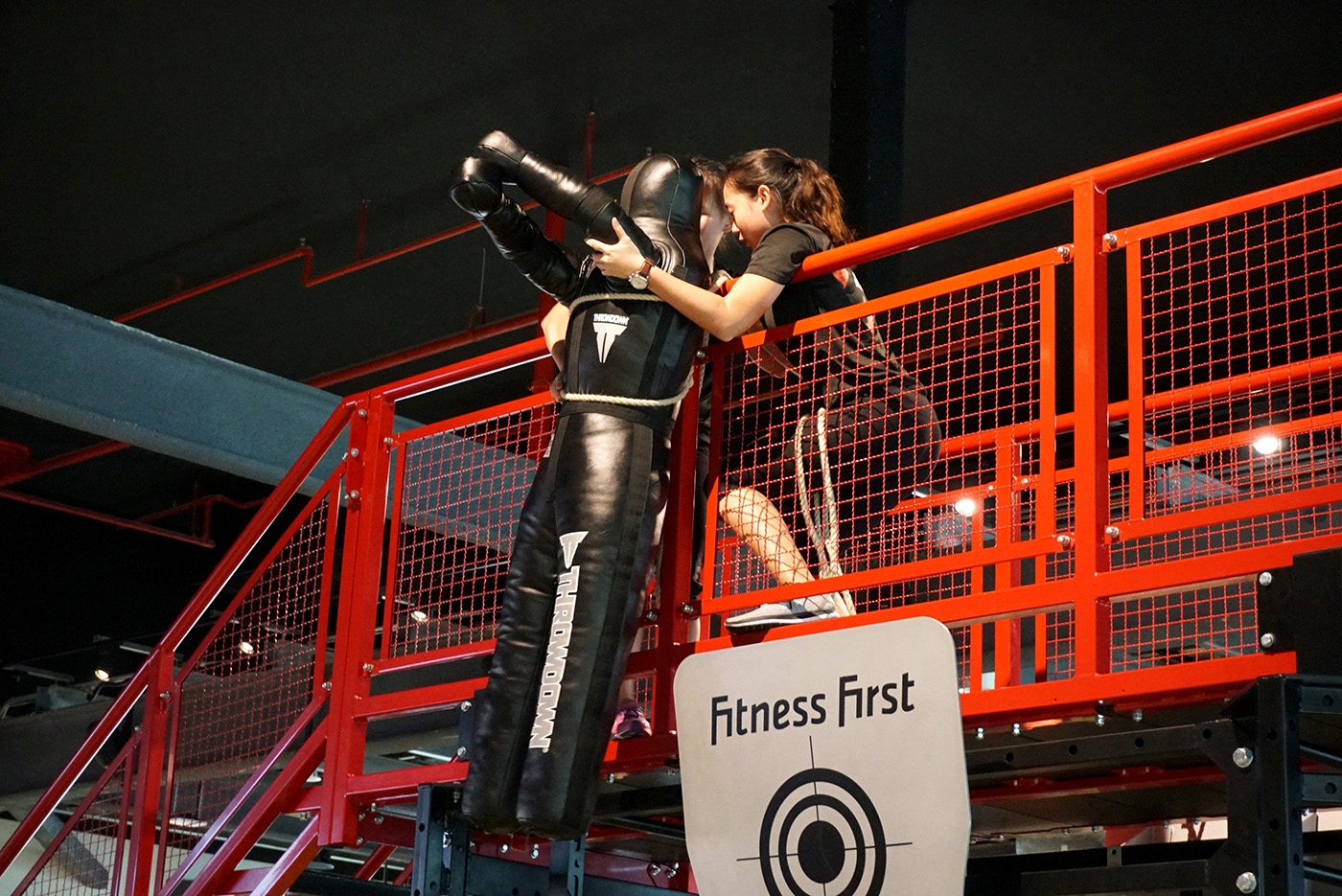 Superhero Challenge
Just in case you haven't had enough of training as an NSman, you can check out the Hero Class at Fitness First. It is inspired by the physical tasks that the men and women of the civil defence forces perform. Yes, that means lifting and pulling training dummies, and climbing up and down a 3.7m-tall Throwdown structure to simulate search and rescue drills.
GYM: Fitness First Bugis Junction
CLASS NAME: Hero Class
www.fitnessfirst.com.sg
Other articles that you might like: