LCP Amirul Haqim Bin Omar, HomeTeamNS' top-tier e-sports competitor, on why professional gamers and athletes have more in common than you think.
While many of us play video games for relaxation, very few are willing to put in the time and effort to test our skills at a competition level. Meet our very own competitive e-sports player and full-time National Serviceman, LCP Amirul Haqim Bin Omar, a Multimedia Specialist with the Corporate Communications Department of the Singapore Civil Defence Force (SCDF).
LCP Amirul started playing video games as a hobby at the age of 20. Since then, his interest has levelled up into a  passionate pursuit. He is also now experimenting with video game streaming via social media to reach out to other e-sports enthusiasts in order to share gaming tips and strategies. 
The 23-year-old is even toying with the possibility of turning pro after his National Service. In an interview with SCDF e-publication Rescue 995, LCP Amirul talked about his passion for e-sports and how being part of the virtual community helped him build real-world relationships with fellow e-sports players.
What is e-sports?
Like tennis, badminton or other sports where players compete against one another, e-sports is competitive sport played on a video game platform. One can play or compete as an individual or as a team, depending on the type of game.
How long have you been a gamer and when did you become a competitive player?
I started competing in e-sports three years ago. Before that, I was only playing video games for fun. I started playing Rules of Survival (ROS) and when PlayerUnknown's Battlegrounds Mobile (PubgM) was finally made available on mobile phones, I switched to that game. As I constantly topped the Leadership Board in ROS and PubgM, I was spotted by an e-sports team in Singapore, and they asked me to join them. I accepted the offer and now compete in e-sports to see how far I can go.
What is your favourite game?
It has to be both ROS and PubgM. They are player-versus-player shooters, which is my favourite genre.
You had participated in an e-sports tournament in 2020. Could you tell us more about it?
It was the three-week long PubG Mobile Professional League – Malaysia-Singapore (PMPL-MYSG), which was held in Kuala Lumpur (KL) from March to April 2020. Towards the last week of our stay in KL, we were informed that Singapore was going into a lockdown due to COVID-19. Upon hearing the news, all the Singapore players packed our bags and headed home immediately. Despite the mad rush, we arrived before the Circuit Breaker period started and continued the competition virtually from Singapore.
Even with the connectivity issues that we faced while playing the game through local servers, we are proud to have made it to the top three spot in Singapore, thereby giving us a chance to participate in the next stage, which was held in Malaysia.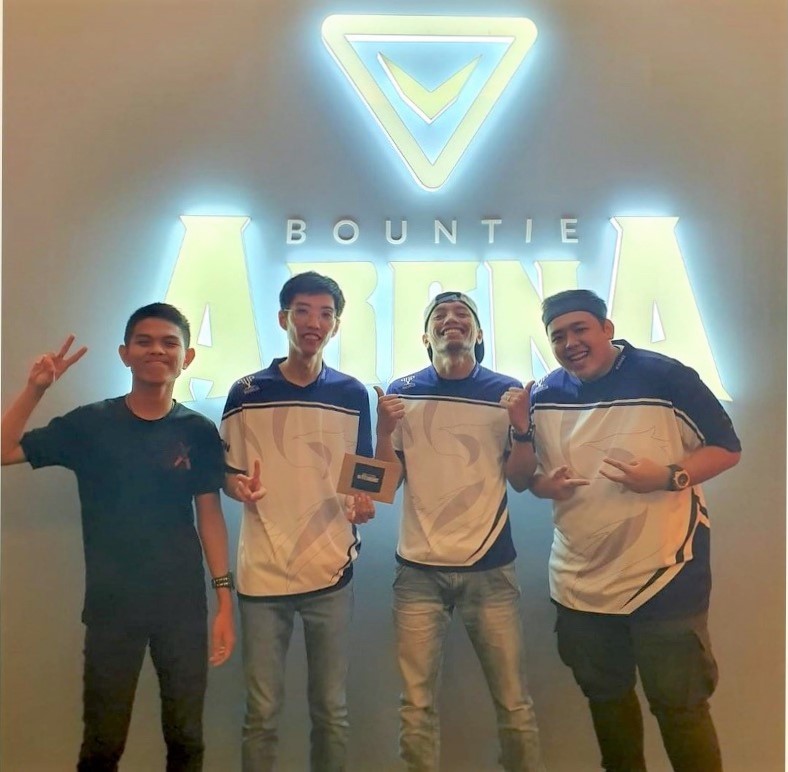 Other than having natural talent, what are some of your tips to win an e-sports competition?
Practice makes perfect. Athletes must spend hours training hard before a competition — just like how SCDF firefighters and paramedics spend months building up their skills and endurance when they compete in the annual Singapore-Global Firefighters and Paramedic Challenge (SGFPC). One needs to have a personal training routine and constantly research how to play better. In addition, it is important to have a resilient mind to handle online criticism, especially when you are a leading player. Like anything in life, so long as you put in the hours and the effort, you will eventually become good at what you do.
We hear that there is a thriving e-sports community in SCDF!
Yes! The e-sports community in SCDF is known as the SCDF E-Sports League (SEL) and there is an SCDF e-sports team at the Sports & Recreation Guild of Home Team (SPRIGHT). Through competing, I got to know some players who are also SCDF personnel. That was how I noticed that there is a combined e-sports team known as Aventus Sovereign Gaming (AvSG), which consists of Police and SCDF officers. AvSG is, in fact, one of the top scorers in the region.
What do you like most about being part of the e-sports community?
I enjoy making friends within the community. Besides competing against our opponents, we also get to foster friendships with them through the virtual interactions. Some of us have become so close that we even share life stories and personal experiences. It is amazing how online multiplayer games like PubgM can connect players of various ages and walks of life. Such human connection, though virtual, is still important, especially when we try not to step out of our homes unnecessarily due to COVID-19 restrictions.
What are your future e-sports plans?
Moving forward, I plan to step out of my comfort zone by making it into a Malaysian e-sport organisation. Doing so will enable me to know their gaming style and expand my boundaries while perfecting my gaming skills.