Game nights are the best, especially when you host them in the comfort of home with your innermost social circle. But the business of cheering or jeering can be pretty hunger-inducing, which is why these get-togethers often call for a steady supply of nourishment. But are you still stuck serving popcorn, chips and beer?

The good news is that Singapore has access to a wide variety of imported, and even exotic, food products. With home delivery now commonly available, making your own thematic meal for game nights is a cinch. Plus, it may even be cheaper than paying for snacks.

With a little effort, you can create a menu that features elements of Greek, Mexican or Russian cuisine, which ups your hosting game (figuratively) and adds to the atmosphere. Give yourself extra points if the food matches your supporting team's country. Some of your friends might think it fussy, but just wait till they're biting down on that homemade churro – we'd definitely call that a win.
For starters, let's keep it easy. If you want to dip your toes into preparing some elevated snack ideas quickly, creating these "sauces" are the way to go. They pair well with a variety of carbs from breads, crackers, or corn chips. And because they don't require anything more specialised than pot and blender, everyone can instantly whip these up in the kitchen.
Take a trip to the Middle East with one of their most iconic
mezze
(a range of small dishes that are usually served as starters) –
hummus
. Comprised of mostly chickpeas, the creamy paste is delicious with flatbread, and the recipe here allows you to skip the
tahini
, which may not be readily available. Continue your visit with the refreshing
mast o khiar
from Persia. This yoghurt-based recipe provides a light counterpoint to your platter.
Over in southern Europe, Bulgaria's
kyopolou
is a wonderful dip to add for its smoky, rich flavour. Made up of charred eggplant that you can roast in the oven or on the stovetop, this goes well with crusty baguettes or sourdough. Serbia offers
urnebes
, a fiery, cheesy sauce that ups the favour ante with chilli peppers. While this recipe calls for a hard-to-find dairy called
kajmak
, it also suggests cottage cheese as a substitute.
And of course, everyone loves a good
guacamole
, not just millennials and Gen Zs. The best thing about this recipe is that it only needs four ingredients — avocado, lime, garlic and salt.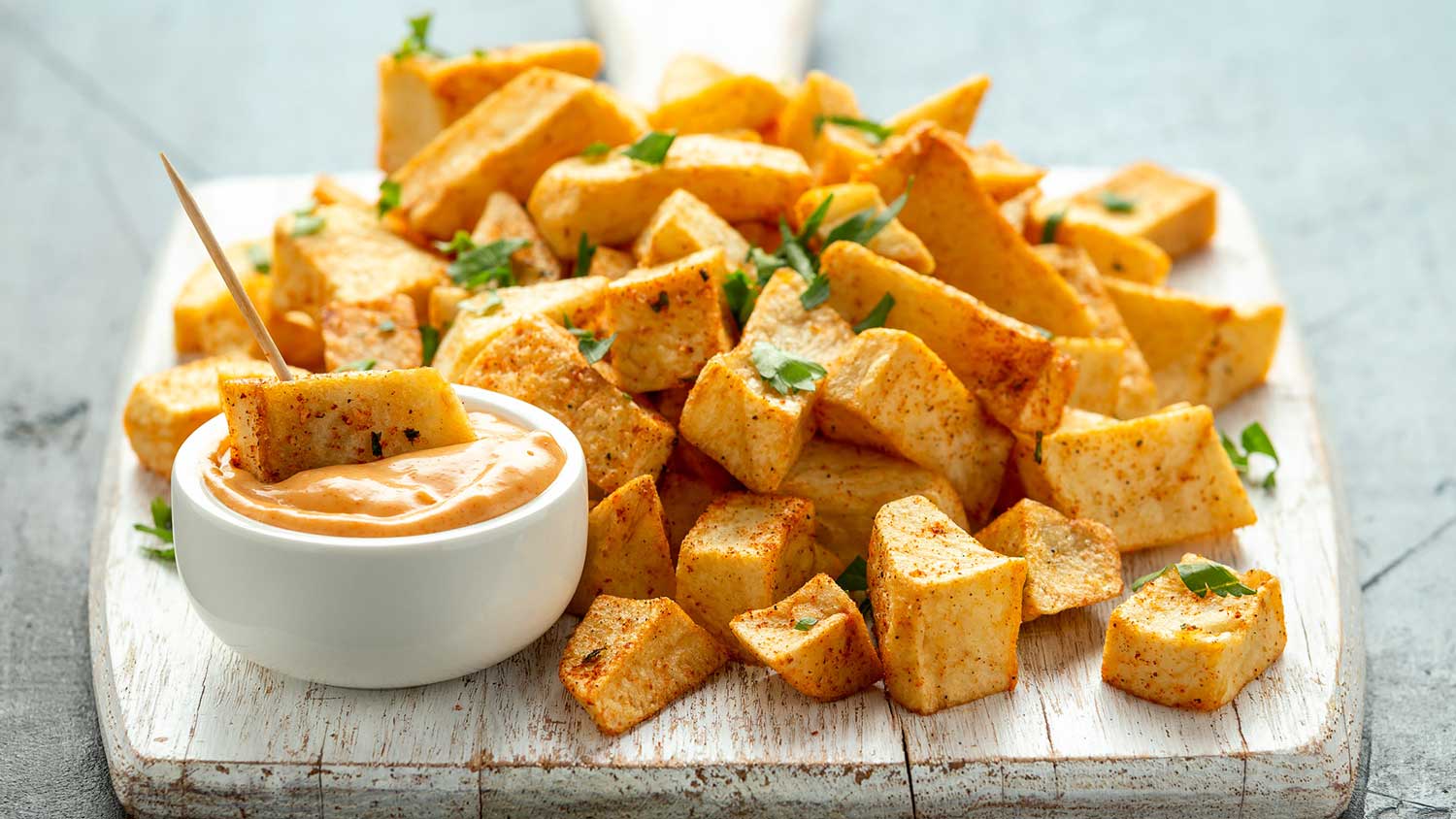 Sometimes, a little protein and carbs are needed to add some heft to your bites — and these entrees make a robust impression.
Like the delicious biryani, the Russian lamb pilaf
plov
is an aromatic one-pot wonder that one can't say no to. But instead of Asian spices, the dish features raisins and prunes, and if you're fond of white meat, you can easily substitute with chicken as an alternative. If you would rather not pair it with fried eggs, try some German
devilled eggs
as an alternative. Either scoop the flavoured yolk paste in with a spoon or use a piping bag to finish with a fancier flourish.
Another dish on similar lines to consider is
cilantro rice
from Puerto Rico. It's easy to make yet wonderfully fragrant, and makes for a good base with some Spanish
patatas bravas
. Spain's signature potato dish is a crowd favourite at any table and can be tweaked to varying levels of spiciness with optional sauces and garnish.
Another option is Italian
cozze al pomodoro
. This deceptively simple Italian mussel recipe lends an impressive touch with some white wine and thyme used to season the shellfish. It is a great example of how international cuisine doesn't have to be complicated and can be whipped up within 20 minutes.
For a taste of Greece, consider the
dakos
as another simple mezze. Similar to bruschetta, it is made even more filling by the inclusion of the rusk bread. You can substitute with any hard bread to contain the delicious mess of feta, tomatoes, and even kalamata olives.
Another popular option is
pierogi
, a versatile Polish pastry puff. Like the humble curry puff, you can fill this up with any ingredient, although the traditional recipe calls for potatoes — or cherries, for the sweet version. But unlike curry puffs,
pierogi
are prepared by boiling them in water, and this makes for a healthier, but no less tasty, choice.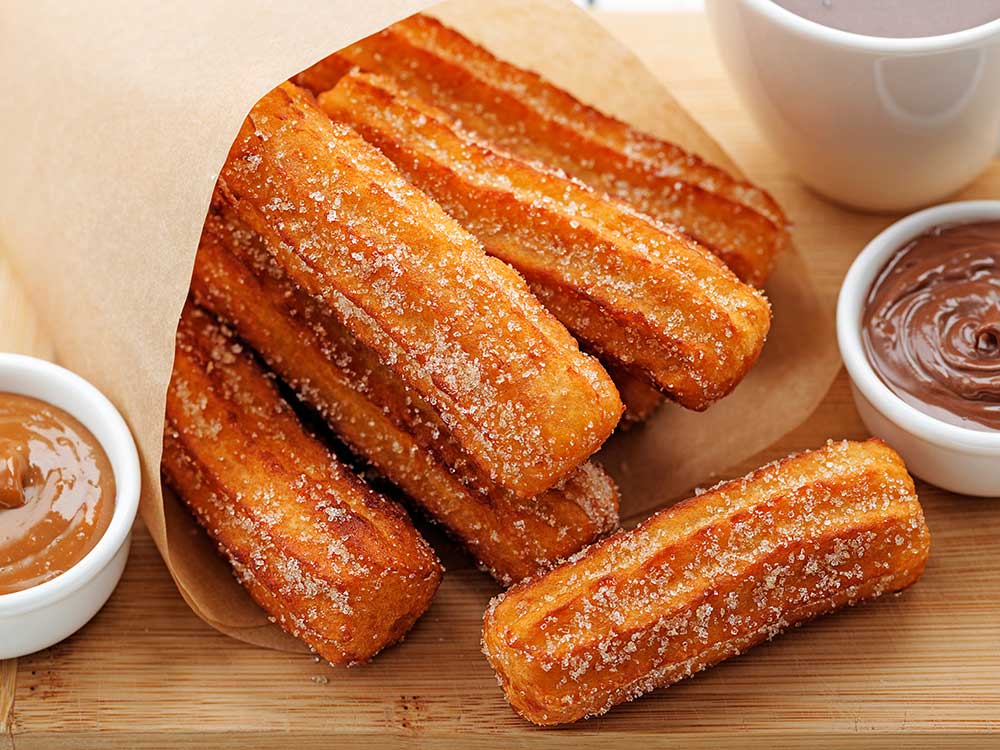 The sweet taste of victory should always be accompanied with some dessert, and in the case of less than desirable result, it can help soothe the loss somewhat.


For something that can easily made beforehand, then stored and served later, try these fried Norwegian bows. Featuring a dash of cardamom, these cookies are quite addictive and can be served with fine confectioners' sugar when your friends arrive.


Other fried doughy treats include the koeksisters from South Africa, a twisted deep-fried snack covered with sweet syrup not unlike doughnuts, but with a better texture.
Other Posts You Might Like