HomeTeamNS Khatib Clubhouse hosted a
first-of-its-kind online 'live' trivia session for members.
If you love quizzes, be sure to join the next Why You So Smart? virtual trivia night by HomeTeamNS Khatib Clubhouse. An hour-long session, based on the theme of Home Team Agencies, was held on its Facebook Page on 8 June. The trivia theme changes every month.
A total of 30 questions were asked through a variety of quiz modes, including multiple choice, open-ended, word jumble and picture reveal. The first participants to give the correct answer in real-time each won a $5 GrabFood voucher. "Thank you for organising this session, HomeTeamNS! It was so fun and informative," shared a participant, Sucila Sirisena.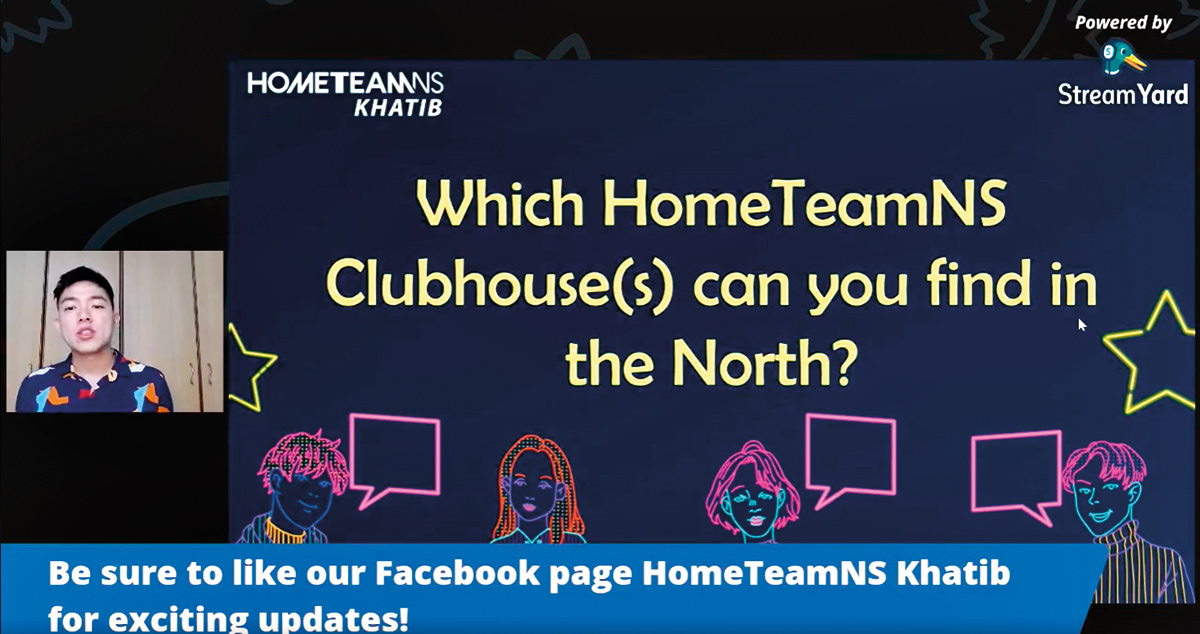 Why You So Smart? was hosted by familiar face Qing Hong, an NSman from the Airport Police Division, who also presented past HomeTeamNS events such as REAL® Run and Protectors Run in 2019.
Other posts you might like:
[box_1 query_per_page="2″ query_manual_ids="10865, 10425″ meta_category="" meta_date="" meta_views="" meta_author="" meta_comment="1″ load_more_btn=""]