Along for the pride – HomeTeamNS members caught the live action of this year's National Day Parade from Gardens by the Bay East.
Basking in the celebratory mood at Gardens by the Bay East

It was a magical evening at Gardens by the Bay East as 600 attendees – including HomeTeamNS members plus their families and friends – gathered to celebrate Singapore's 53rd birthday.
Attendees watched the National Day Parade live on the big screen, captivated by the shimmering formations, rousing musical performances and glorious fireworks display over the Marina Bay floating platform.
Adding to the festive atmosphere were traditional games and carnival snacks, which families enjoyed amid the lush gardens.
"I liked the outdoor setting, and it was good to watch the parade on the big screen, with a clear view of the fireworks," said HomeTeamNS member Lim Boon Seng, who attended the event.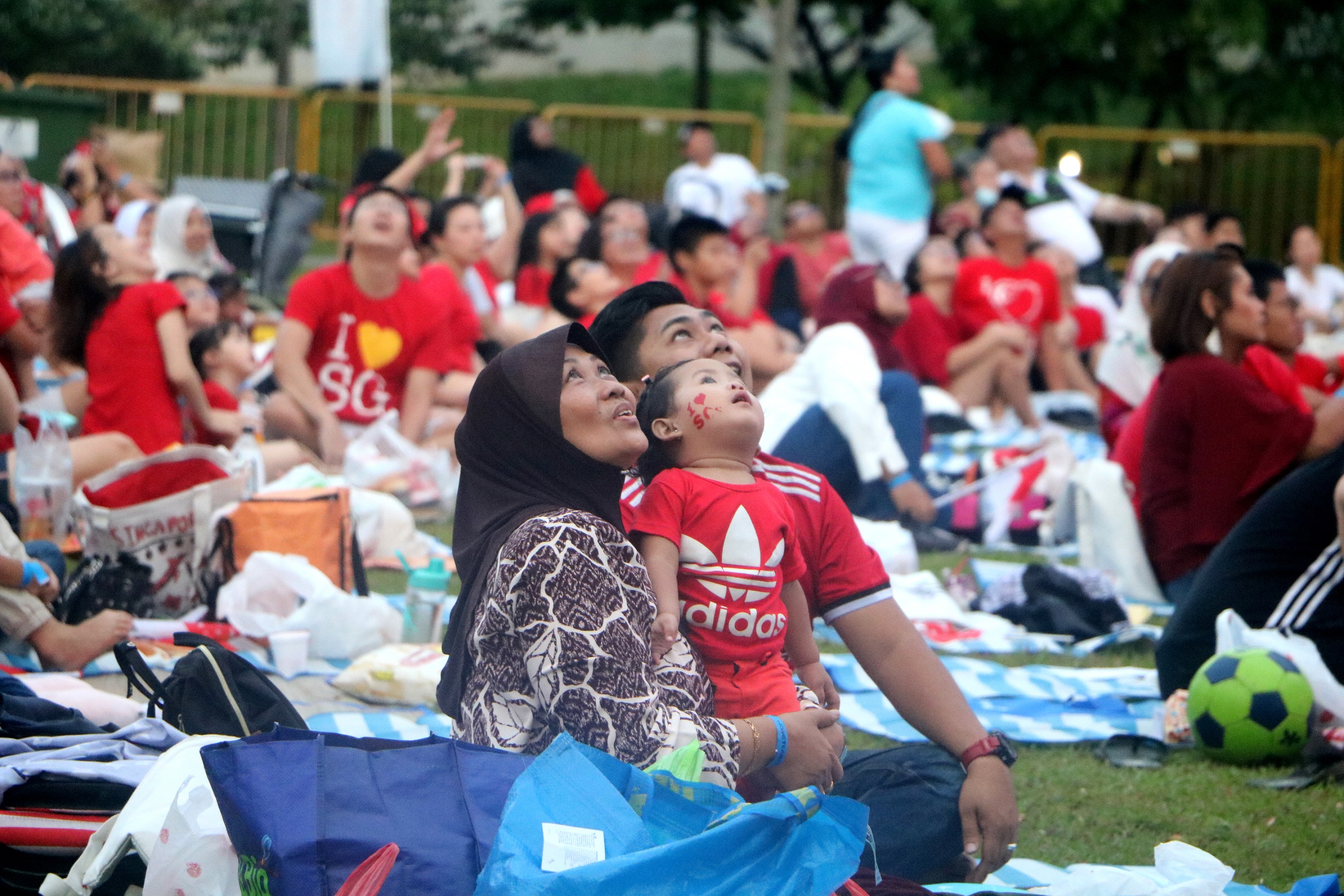 Eat, play, love at Jin Ho Jiak Festival 2018
Food, music and laughter – that's how we celebrated Singapore's big day at our Jin Ho Jiak Food Festival.
On August 9, HomeTeamNS members and other guests celebrated National Day by relishing local delicacies, music performances by homegrown artists, and games at the Jin Ho Jiak Food Festival.
Held at HomeTeamNS Bukit Batok, the festival saw attendees tasting Instagrammable treats, and having fun with virtual reality and augmented reality rides. This was backed by performances by artists such as all-female group Misschief.
"This event was worth my time and money, and I especially enjoyed the live performance by the band Fried Ice Bananas," shared HomeTeamNS member Mohamed Aefy.
To top off the evening, HomeTeamNS members who signed up for the Gold Class NDP Live Screening each went home with a special goodie bag filled with snacks.
What we did for National Day 2017: