Revelry by the Bay – For an entire evening, Gardens by the Bay East and various HomeTeamNS clubhouses were teeming with National Day festive celebrations.
This year's National Day Parade (NDP) by the bay commemorated the Singapore Bicentennial with an expanded array of booths for participants. Over 900 members and their families turned up in patriotic red and white to watch the annual grand affair.
The NDP was a spirited mix of colours, as the audience enjoyed watching the march past by different contingents as well as performances by the parade participants, all of which culminated in a spectacular six-minute firework display that lit up the night sky.
Manicure services were popular among the ladies, while massage stations were available for other attendees to unwind. Children, on the other hand, preferred games and play areas, flocking to the bouncing castle and piñata station to bag candies.
The National Day hype was not only felt at Gardens by the Bay East but also across all the HomeTeamNS clubhouses, which organised a host of fun activities.
BUKIT BATOK
It was a blast from the past at the Bukit Batok clubhouse (right), as the National Day celebrations took participants back to the 20th century with old-school snacks and games such as five stones, sticks and fish-catching. Visitors had a delectable experience at The Street Food Festival, a four-day event that offered a wide variety of food choices.
A member-exclusive NDP Gold Class live screening was organised for 250 registered attendees, who enjoyed free flow of snacks, a complimentary KFC meal, as well as their NDP funpacks.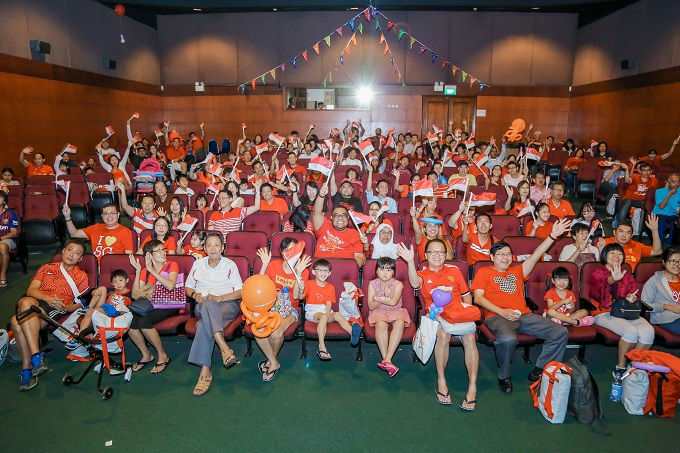 BALESTIER
The Balestier clubhouse (above) invited over 40 members and families to go on a neighbourhood heritage trail and learn the history behind its landmarks dating back to 1835!
The tour included an ondeh-ondeh-making workshop and a scrumptious lunch, courtesy of Warong Kim's Seafood. One of the participants, Fenny Hartono, said: "I enjoyed the trail as the docent shared interesting trivia. The ondeh-ondeh workshop was also a highlight for me."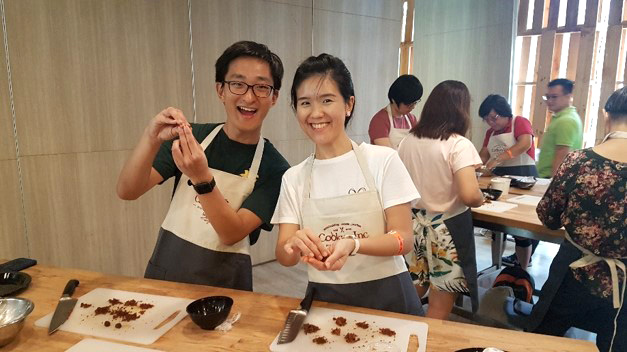 [box_2 query_per_page="1″ query_manual_ids="10102″ meta_category="" meta_date="" meta_views="" meta_author="" meta_comment="" load_more_btn=""]
SEMBAWANG
A local retro-themed party was held at the Sembawang clubhouse (below), with popular local food and game stations to celebrate our nation's 54th birthday. Participants were pitted against each other in the Durian Eating Challenge, where the fastest eater won a $100 voucher.
LTC (NS) Sim Meng San, a participant in the event, said: "It was a vibrant celebration with members and our families, who thoroughly enjoyed the immersive activities planned to mark the occasion."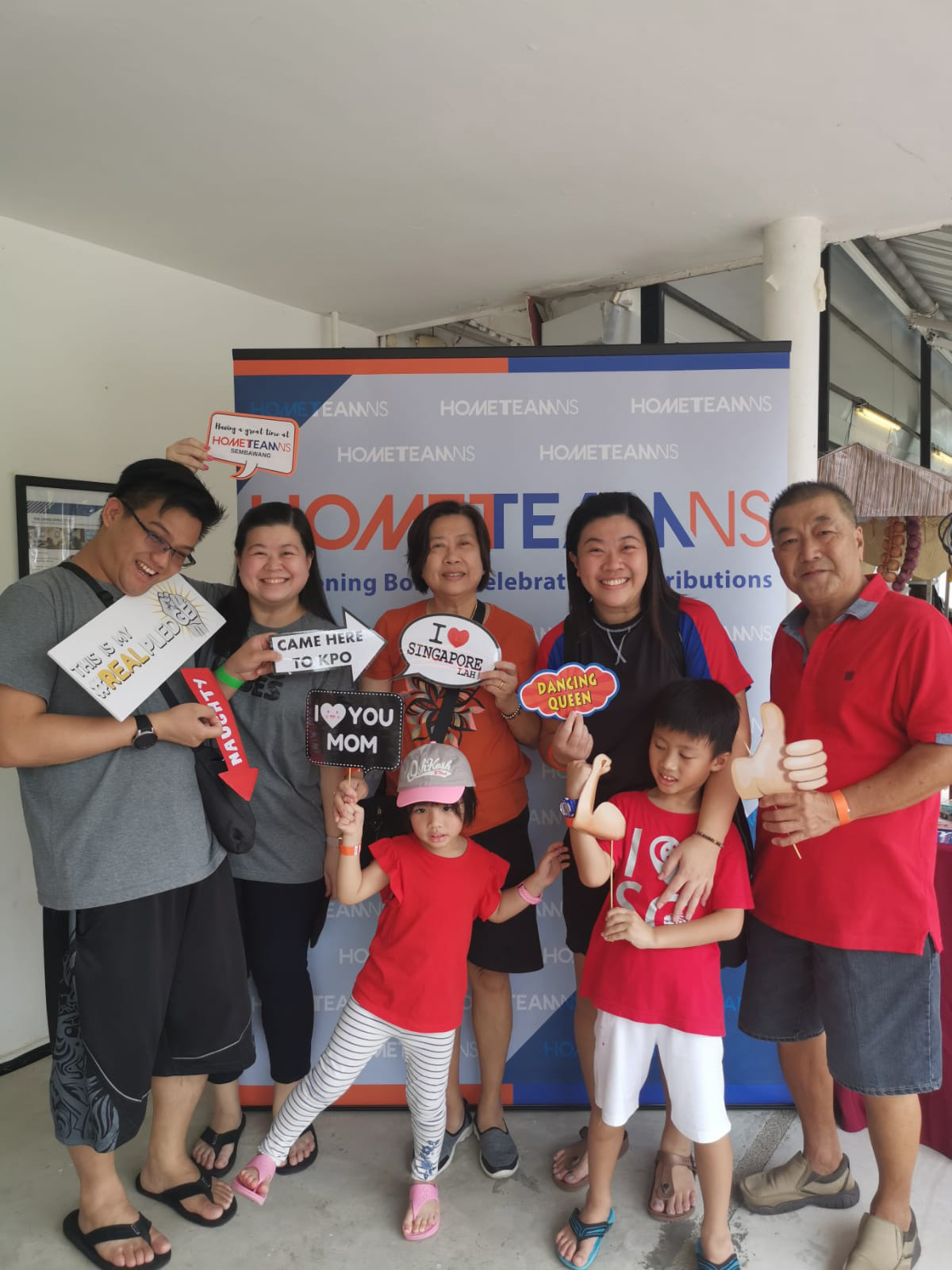 TAMPINES
National Day festivities took place over the weekend at the Tampines clubhouse (above) with tenant promotions, NDP funpack giveaways, birthday celebrations and many more activities that amplified the vibrant atmosphere.
Madam Rashidah Nahorgani, who brought her daughters to the celebration, said: "The activities here are always so fun and exciting that even people from the west travel all the way here. My girls especially love the Clip 'n Climb feature."