Community's role in emergency response – Enhancements to the myResponder app mean everyone can play a part in responding to a fire-related emergency.
Since the Singapore Civil Defence Force's (SCDF) myResponder application was launched in 2015, it has changed the emergency response landscape by allowing anyone with access to the app to attend to cardiac arrest cases, and potentially save a life.
This year, the myResponder app was enhanced with new functions that allow anyone using the app to help put out minor fires and also submit media to SCDF. These new functions were rolled out at SCDF's Workplan Seminar in April 2018.
The enhanced app now allows SCDF to alert nearby community first responders to fire incidents occurring near them. The app is designed to guide them in extinguishing minor fires, or in providing information to SCDF for better incident management.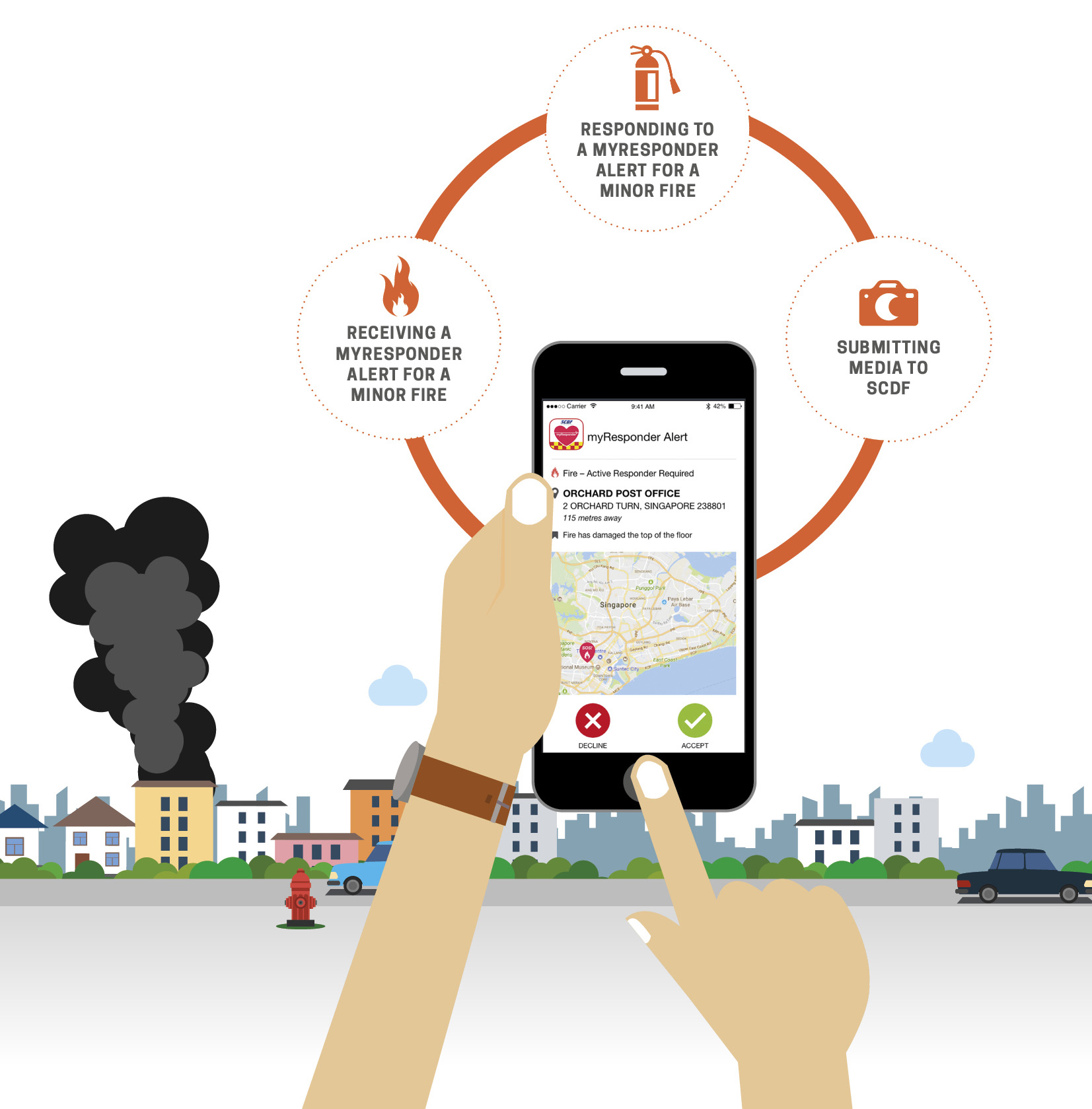 Want to know more?
You'll find everything you need in the in-app FAQs and tutorial. Every minute counts in an emergency, and everyone can play a part in the response. Be a Community First Responder – download the myResponder app and sign up today!
And if you have further queries, please write to myResponder_ops@scdf.gov.sg.
Other articles that you might like: