Fielding their skills – Home Team NSmen and NSFs were thrust into the 5th MSD challenge, the Futsal 5 Tournament, at Turf City in May.

As a ball streaked through the air, 10 jersey-clad men ferociously collapsed on it in a blur of colours, all with one goal in mind. Altogether, 14 divisions from both SCDF and SPF were in attendance, each team bringing their own unique tactics and expertise to the field.
Replacing the knock-out format, three new categories – Cup, Bowl and Plate – were introduced to the MSD challenge Futsal5 this year to maximise the game time for each team. This more diverse classification allowed teams to display their skills more and raised the level of competition.
[box_2 query_per_page="1″ query_manual_ids="8809″ meta_category="" meta_date="" meta_views="" meta_author="" meta_comment="" load_more_btn=""]
The champions at the end were SCDF's 4th Division in the Cup category, SPF's ProCom in the Plate category, and A Division in the Bowl. Trophies and medals were handed out by guest of honour AC Lee Yam Ming, General Secretary, HomeTeamNS.
SCDF's 4th Division came out tops in the Cup category.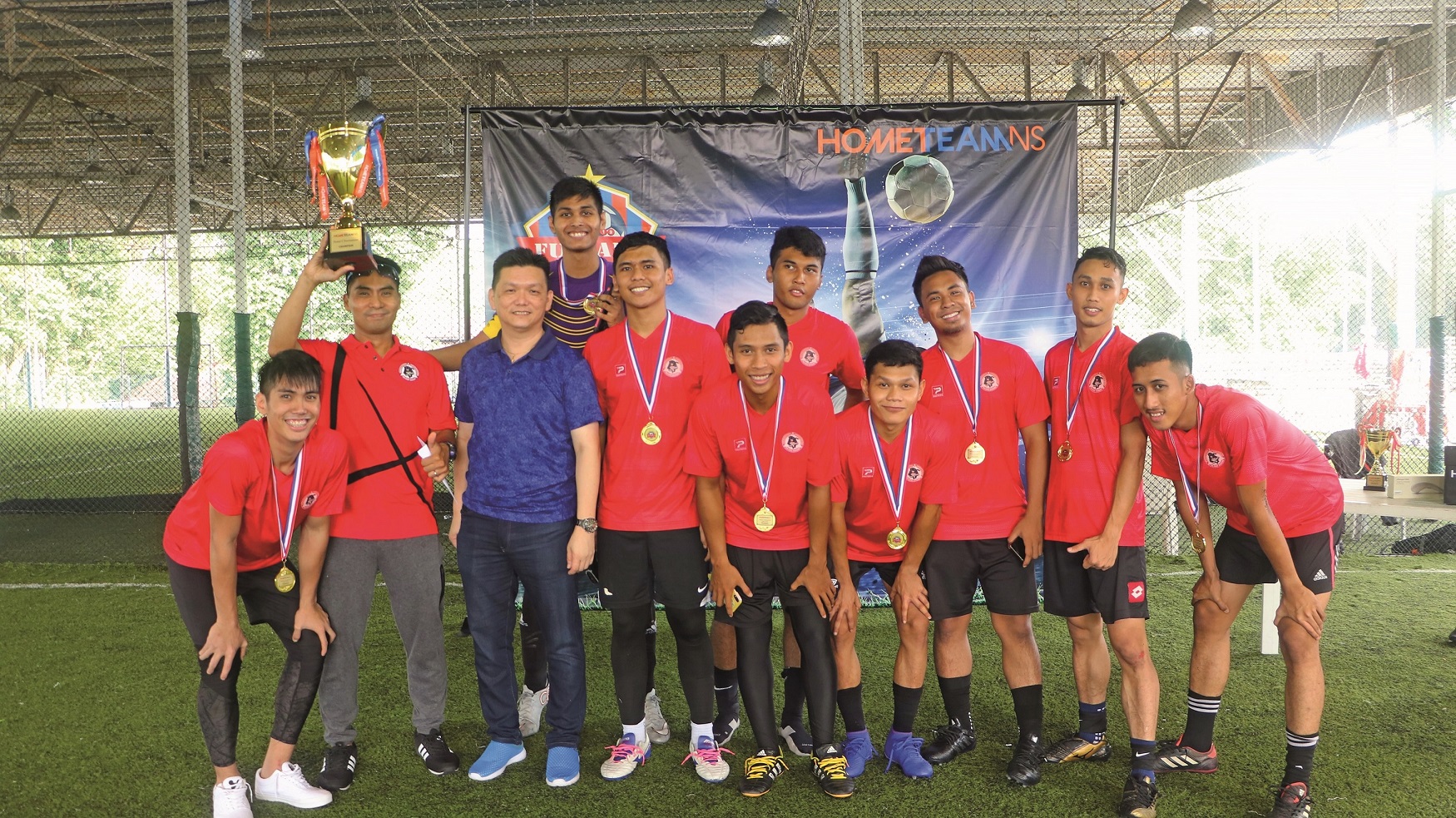 Other articles you might like:
[box_1 query_per_page="2″ query_manual_ids="2864,7666″ meta_category="" meta_date="" meta_views="" meta_author="" meta_comment="" load_more_btn=""]