"Embracing small wins and taking pride in reaching mini-milestones along your fitness journey will help you to keep moving towards your ultimate goal. Most importantly — be patient! Great things never come easy."
TEXT: KEENAN PEREIRA
PHOTOS: SHUTTERSTOCK
Made a new year's resolution to get fit? You're not alone: the start of a new year is rife with people resolving to be healthier, either by losing those extra kilos or gaining muscles. Most of us start off strong, but by the time July rolls around, more than half would have given up on their resolutions, as researchers from the University of Scranton in the United States found.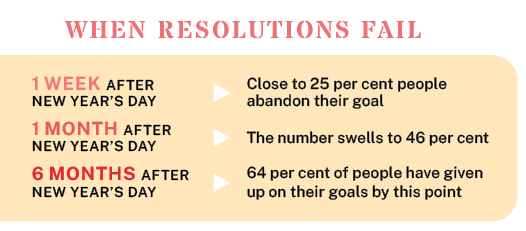 Defying statistics can be as simple as knowing the "why" behind your goals "Doing something challenging will be 10 times easier when you have a clear 'why'. So spend some time to find the personal reason driving your decision to change," says Mr Noel Lee, a fitness instructor with Fitness Workz. Questions to ask include "What will changing my weight mean for me?", "How will my life be different?" and "What will become available to me if you reach my goal?". By tapping into these, you can avoid straying off the wellness journey you've started on.
Read on as Mr Lee shares other ways to give your 2021 fitness regime some staying power.
Plan and track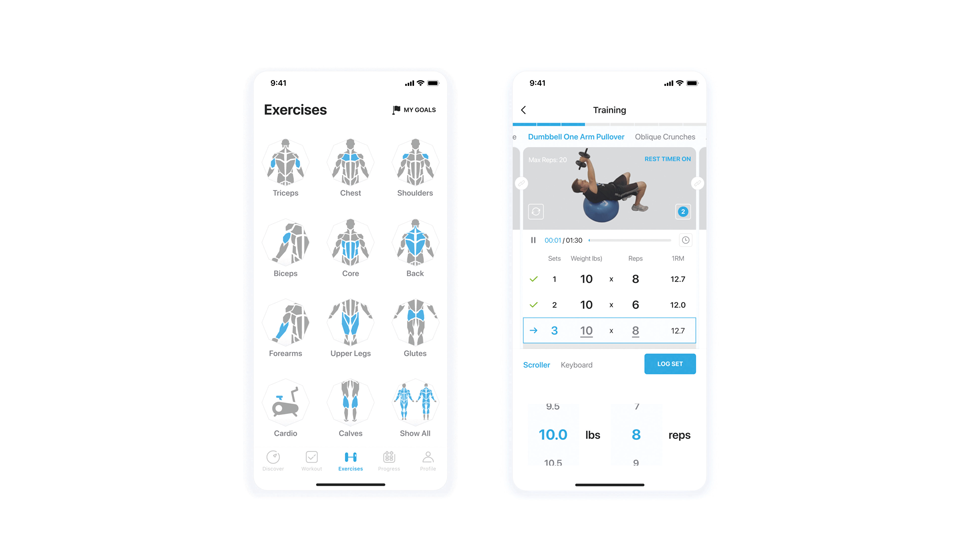 The saying that "failing to plan is planning to fail" may seem cliché, but it is one that is rooted in truth. Mr Lee stresses the importance of planning how often you're going to work out and how long each session will last. "If you're aiming to improve or maintain your fitness, about 40 minutes for at least four to five days a week will do the trick," he shares.
Make sure that your workouts feature a good mix of the following: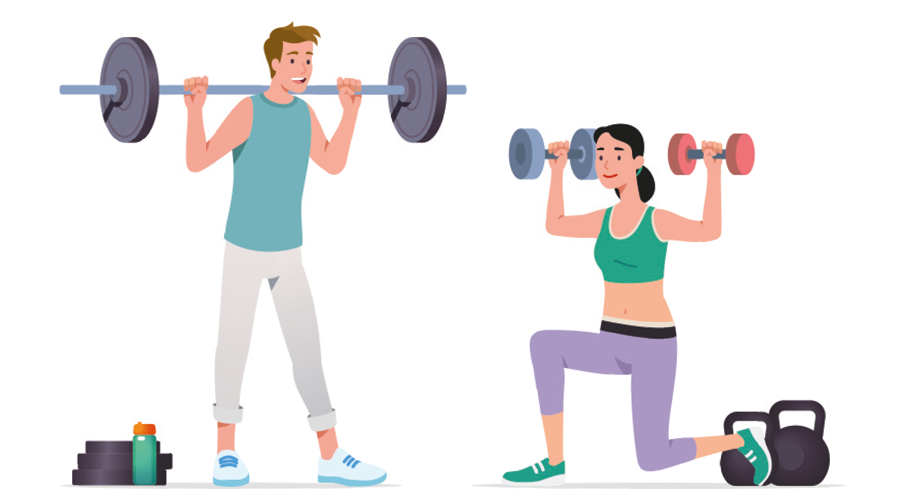 Strength training
2 to 3 times a week, each session for 40 to 60 minutes, including a quick warm-up
WHY Strength training, which is often associated with weight use, keeps your body functional for the long haul. It helps prevent bone and muscle loss that inevitably come with ageing. It strengthens your joints as well.
HOW Work each muscle group two to three times a week — choose full-body workouts that hit all the major muscle groups (glutes, quads, hamstring, chest, shoulders, back, arms and core). That might sound like a lot of muscles to concentrate on, but that's where compound exercises come in.
Moves like squats, lunges, rows, and chest presses work more than one muscle group at a time. "If you're getting started, stick to 12 to 15 reps per set of exercise. Then, once you've become more comfortable with the workout, decrease the reps and increase the weight. One to two sets of each exercise are enough for your first month, after which you may want to increase it to three," says Mr Lee.
You don't have to restrict your workouts to those with free weights or weight machines. "Mastering bodyweight exercises will also challenge your muscles," says Mr Lee, referring to push-ups, squats and star jumps.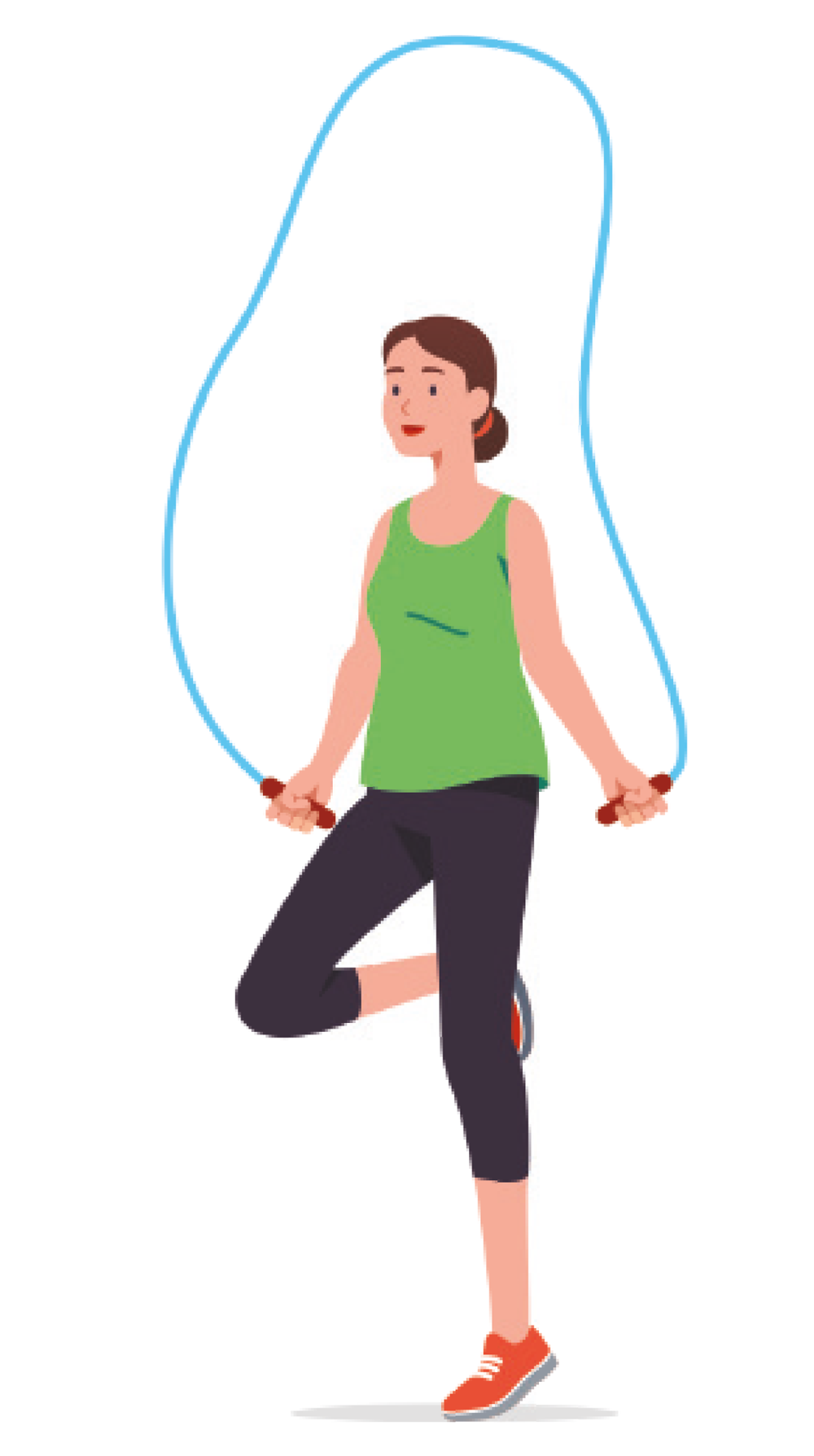 Cardio

2 to 3 times a week, each session for 40 to 60 minutes, including a quick warm-up
WHY The advantages of regular cardio exercise, which gets your blood pumping and large muscle groups working, are numerous — from lowering blood pressure to improving heart health to regulating weight.
HOW Those looking to switch up their cardio workouts will be spoilt for choice, since the options are endless. Fancy a swim? Go for it! Prefer to work up a sweat on the treadmill? That's fine, too. Functional movements, like kettlebell swings, and agility work (fast-paced drills) also count as cardio. "Whatever you choose, just remember to do enough during a certain period of time to keep your heart rate elevated," advises Mr Lee.
Planning also involves tracking your progress. "Tracking how you're doing allows you to be more efficient with your workouts," says Mr Lee. "It makes planning easier so you can make modifications along the way as you reach or maybe even surpass your goals." Some mobile apps you can use to track your progress includes Fitness Point, Jefit Workout Planner Gym Log and StrongLifts 5×5.
Get support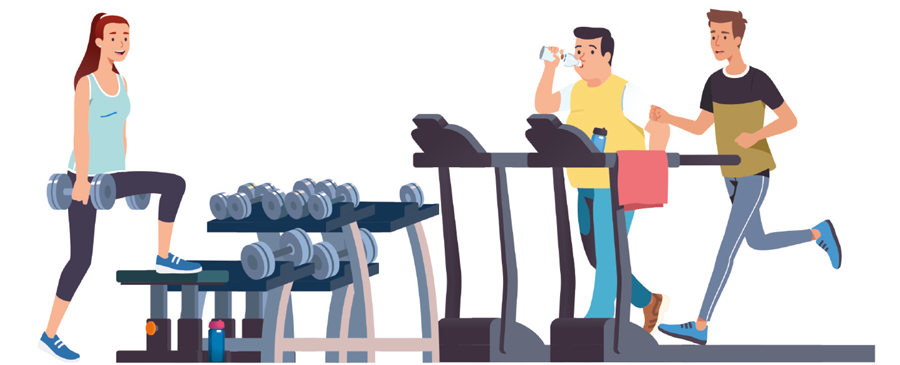 Knowing what types of exercises to do and how often to do them doesn't necessarily set you up for success. You may plateau, work out with bad form or just lose the motivation to continue. A fitness trainer can be useful in overcoming these hurdles. "That's because they are able to devise a training regime based on your fitness levels, taking into account your medical history and fitness goals," explains Mr Lee. The best part? "No more stress deciding what type of work out to do and figuring out how to do it safely and correctly."
If you enjoy company, you can take part in group classes, or ask a friend or loved one to join you on your fitness journey. "Having a fitness partner can definitely inspire you to keep going. You are able to step out of each other's comfort zone, support one another and learn new things together," says Mr Lee. The friendly competitiveness that may arise could also keep you both on your toes.
Go virtual without lagging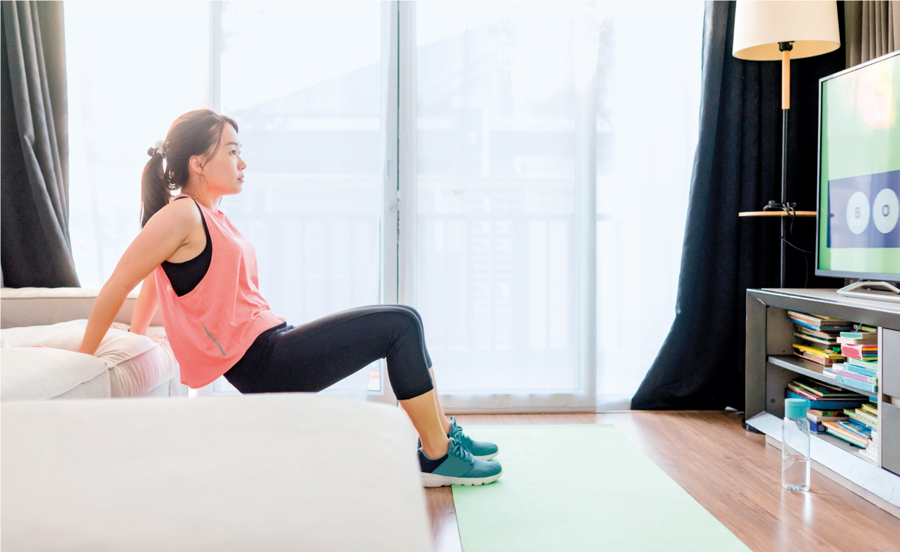 During COVID-19 times, more people are choosing to exercise at home.
If you are one of them, here are some tips from Mr Lee to ensure a fulfilling workout experience:
Have a stable Internet connection.
Invest in basic fitness essentials, such as an exercise mat.
Cast your virtual session onto a TV screen to prevent eye strain.
Come up with your own playlist, as the music played by instructors may not be to everyone's liking.
Have good lighting, so that instructors can spot you and correct any movements.
Involve family members in the workout, as you can encourage one another.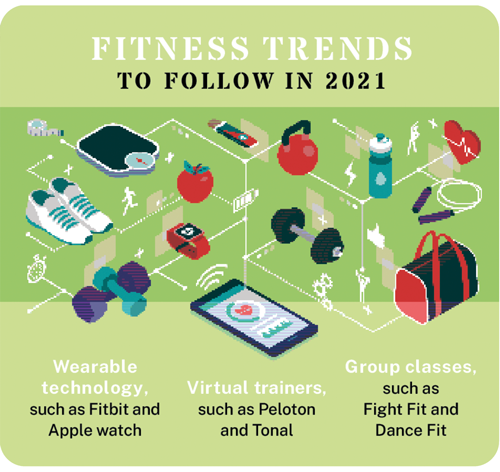 For those who still prefer working out at gyms, you will have to book your sessions in advance. While this may seem inconvenient, it actually offers upsides. "The gym is less crowded and patrons can enjoy shorter waiting times at their favourite machines. They can also view the capacity during each slot before deciding to make a booking, and enjoy cheaper rates if they book the gym at off-peak times," says Mr Lee. The maximum capacity at Fitness Workz ranges from 13 (Balestier) to 50 persons (Khatib and Bukit Batok).

Social media videos: Fitness Workz regularly updates its Facebook page with videos on workouts you can try at home or the gym. "Like" the page to get regular updates:

Sundays @ The Park: Bond over instructor-led group workouts and fitness boot camps at these sessions organised by the Health Promotion Board. They are available at over 70 parks across the island.