LTA (NS) Khairul Asyraf Khan Surattee discovered rock climbing in his late teens but and he hasn't looked back since.
TEXT: KEENAN PEREIRA
PHOTOS: LTA (NS) KHAIRUL ASYRAF KHAN SURATTEE
To better understand how much stronger LTA (NS) Khairul Asyraf Khan Surattee became after he started rock climbing in junior college (JC), just look at his pull-up record. While he used to do six pull-ups, that has since swelled to 30, he says.
But the 27-year-old didn't pick up the sport to gain muscle or physical prowess. He just thought it would be an interesting sport, he recalls. "Like many other boys, I grew up crazy about football. I would play every weekend with my father and I thought I would naturally go into football during JC." But he found out early in his time at Serangoon Junior College that he was in one of the five schools that offered rock climbing as a co-curricular activity. "I thought, why not just give it a try?" he says.
That began a decade-long love affair with rock climbing that continued through his National Service stint, during which he served at Tampines Fire Station. He remains with the 2nd SCDF Division as an NSman, serving as a Deputy Company Commander in the 21 Rescue Unit. Rock climbing was also a passion when he enrolled in Nanyang Technological University (NTU) to read accountancy and business – he even became the president of NTU's mountaineering club.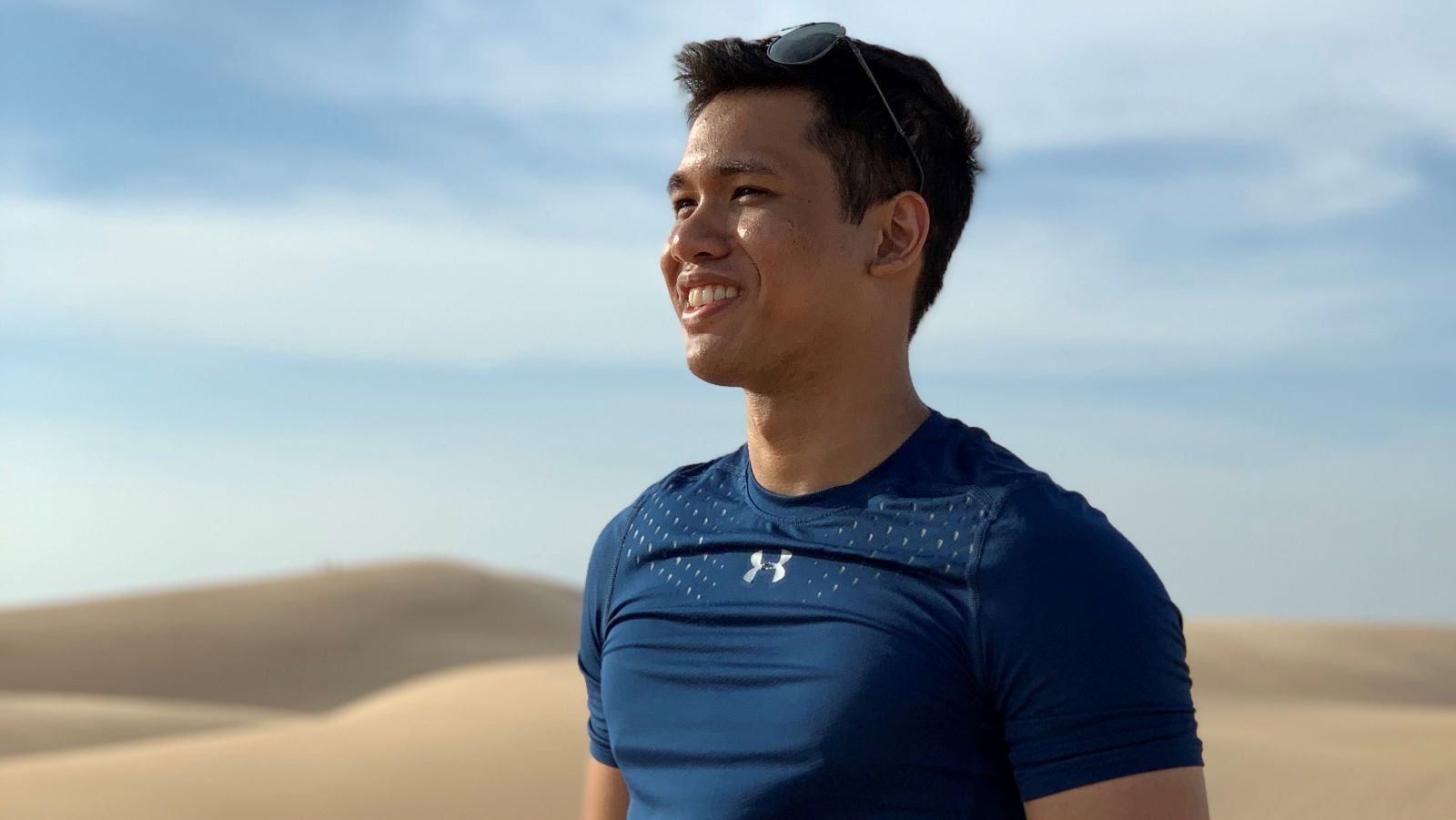 His rock climbing adventures had been confined to man-made spaces like climbing walls and boulder parks. Having gained confidence in his abilities, LTA (NS) Khairul began venturing into rock climbing at natural areas. "Most local climbers would know about the climb at Dairy Farm," he says, referring to a quarry in Singapore that offers climbs of up to 28 metres.
He has also travelled to Southern China to climb. His most memorable climb was during his university days when he competed in the Overall National School Bouldering Championship "V Division – Boys Team" event and was crowned champion twice.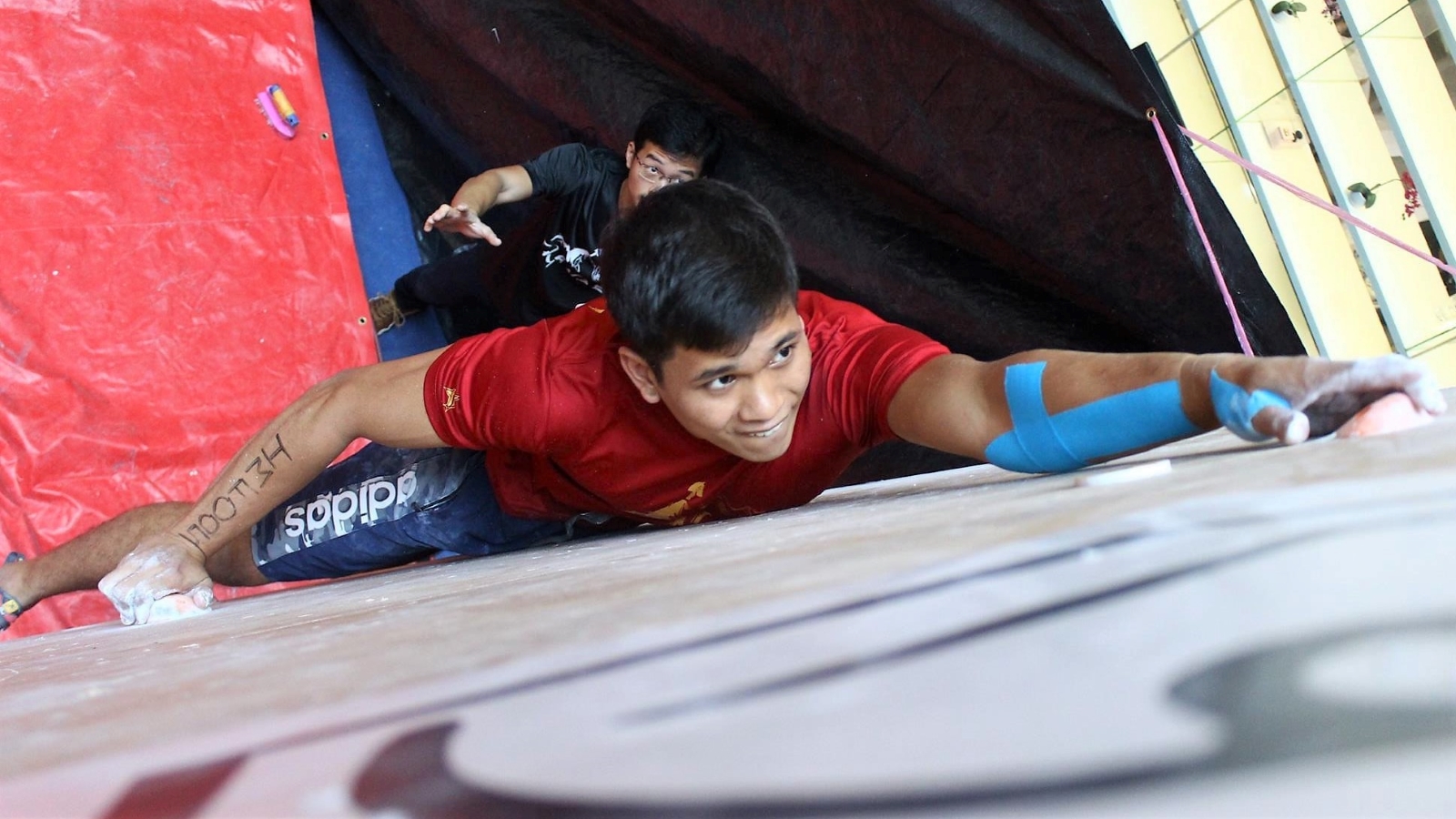 When asked about what drives his passion for the sport, LTA (NS) Khairul points to its unique blend of mental and physical effort. Contrary to popular belief, climbers don't just climb to the top—they follow different routes and paths that can differ dramatically in difficulty.
"You may have to figure out how to make it from one point to another, even on a rock wall. That's a lot of problem-solving and split-second decision-making, which is thrilling," explains LTA (NS) Khairul, who works in the digital content and strategy arm of a global bank.
It's no wonder then that he defines a "good climb" as one filled with challenging routes. But he adds that although it may seem like a solitary sport, rock climbers also benefit from having supportive friends. "I still meet a few friends whom I started climbing with in university every few weeks to climb for a few hours before we catch up over dinner. It is a great way of keeping our friendship going."
And it's not just old friends who brighten LTA (NS) Khairul's experience. "The rock-climbing gyms I go to are buzzing with positivity; people are always cheering one another on, even amongst strangers,  and this creates a really warm environment for everybody to climb in."
Like our stories? Subscribe to our Frontline Digital newsletters now! Simply download the HomeTeamNS Mobile App, and update your communication preference to 'Receive Digital Frontline Magazine', through the App Settings.
"I've had nine years of injuries because of rock climbing," jokes LTA (NS) Khairul, who was recovering from a wrist injury when we spoke. "I'm still not fully recovered yet, so I can't wait to heal and get back to climbing." Here are some tips for avoiding an injury if you decide to pick up rock climbing as well:
Warm up
Know your level (and stick to it). Don't be too ambitious on your first attempt.
Rest sufficiently between attempts.
Climbing works very specific muscles, and many common injuries are caused by muscular imbalances. Finish every session by training the opposite muscles—good exercises to consider include push ups and reverse wrist curls.