Hawker chefs: Their culinary ventures are our gain, as they add even more variety to Singapore's unique culinary scene.
TEXT: MORGAN AWYONG
PHOTOS: EIGHTISFY WESTERN FACEBOOK PAGE, CHEF LEUNG FACEBOOK PAGE, CAT IN THE HAT INSTAGRAM, A NOODLE STORY FACEBOOK PAGE, MEAT 4 MEAT INSTAGRAM, MAT WESTERN FACEBOOK PAGE
Hawker culture has long been at the heart of Singapore's culinary culture. It's no wonder that it became the country's first element on the UNESCO Representative List of the Intangible Cultural Heritage of Humanity.
From renegade street stalls in the 1800s to the first hawker centres – Chomp Chomp Food Centre, Block 51 Old Airport Road and Tiong Bahru Market – in the 1970s, this continues to evolve today.
An increasing number of chefs have been setting up stalls in hawker centres, perhaps inspired by the "unpretentious good food" ethos. From the ex-Cicheti chef who started a western stall at Bukit Merah selling S$7.80 Spaghetti Carbonara, to Raffles Hotel's former dim sum head chef turned chee cheong fun hawker, here are our top finds for standout meals that won't leave a hole in your pocket.
3752 Bukit Merah Central, Singapore, Singapore
S$7.80 for a plate of Spaghetti Carbonara may seem pricey for hawker fare, but when it's cooked by an ex-Chicheti chef, you know you're in for something special.
Located at Maddox Canteen in Bukit Merah Central, Eightisfy Western is headed by Chef CK, who was in charge of pastas at the famous trattoria before coming out to serve his local western fare. Expect classics like Chicken Chop, Grilled Fish and Burgers, all featuring his own marinade and crowd pleasers like the crunchy, battered Spam Fries. But one must try the pasta of course – picking from savoury offerings of Bacon Carbonara, Mushroom Aglio Olio to Tomato Ragu to satisfy any craving.
CHEF LEUNG'S AUTHENTIC HAND-MILLED RICE NOODLE ROLLS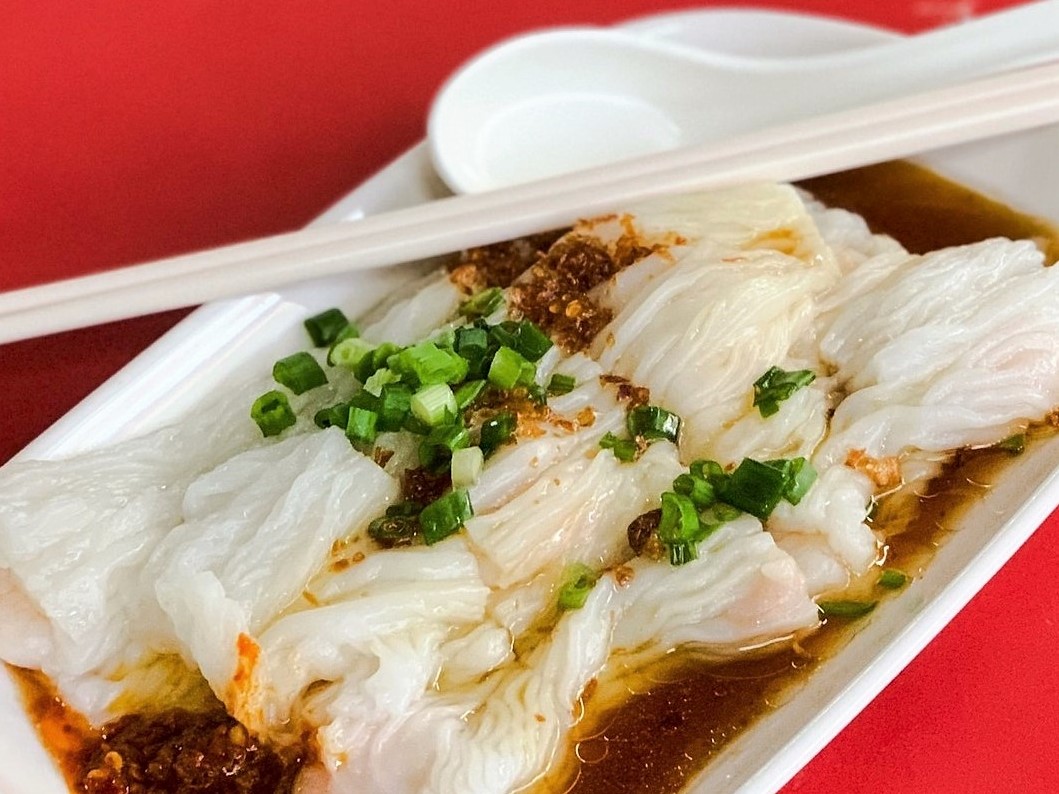 Blk 335 Smith Street #02-096, Singapore, Singapore
Chef Leung Tze Cham worked for 30 years as a dim sum master at the illustrious kitchens of Raffles Hotel, before leaving for China to start his prawn farm. After the pandemic affected his business, he returned to Singapore and opened his own Chee Cheong Fun hawker stall at Chinatown Complex.
His menu features handmade rice noodle rolls that are soft and light, wrapping premium ingredients selected by the chef. He achieves the texture with house-milled rice batter that takes three hours to make. He then tops this with his addictive peanut and sesame sauce.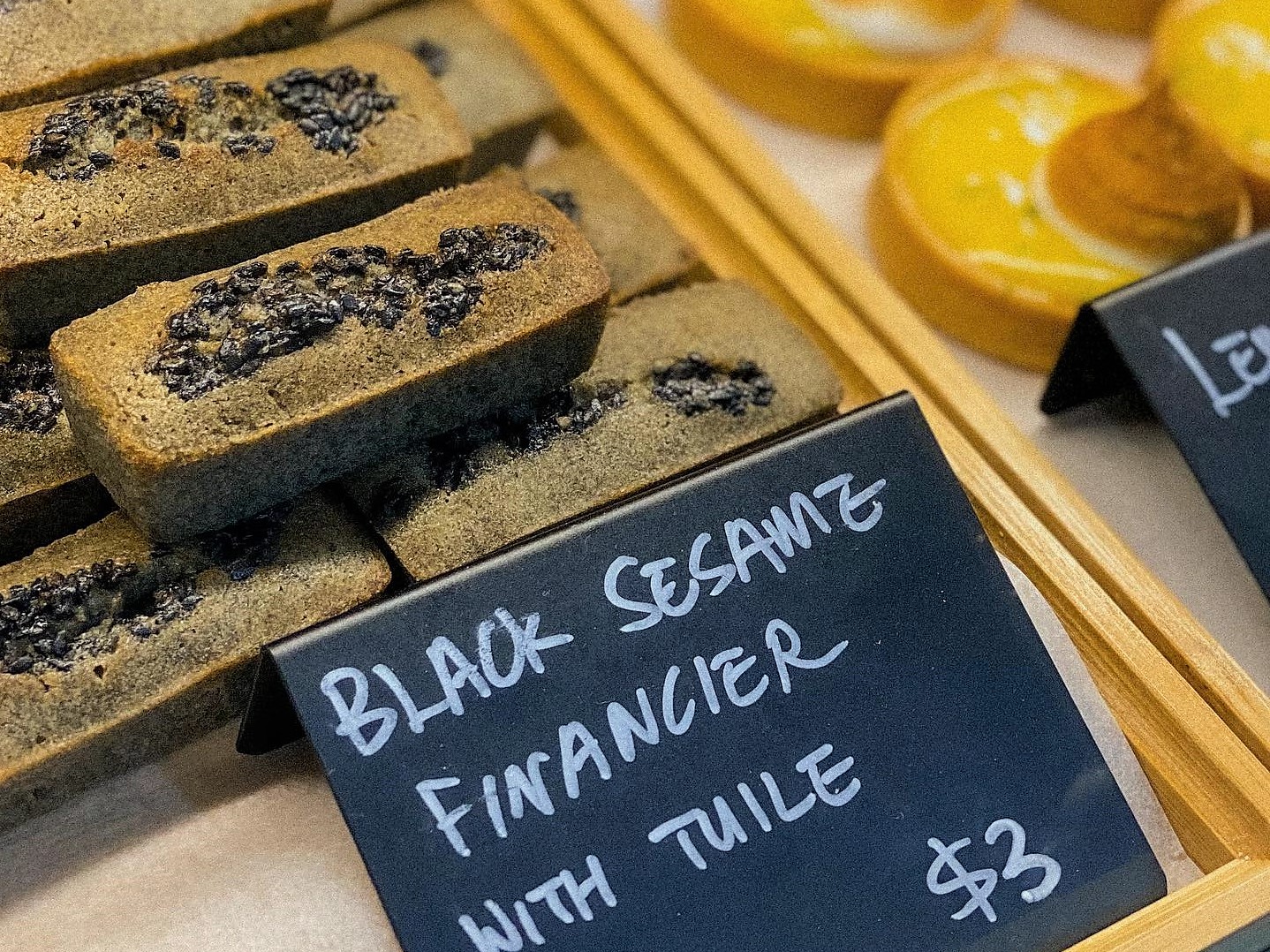 505 Beach Road #01-106 (Army market)
Nothing beats having established chefs brightening up our hawker centres with their pretty bakes. Case in point: Former hotel pastry chef Ellis Ng, who opened Cat in The Hat at Golden Mile Food Centre in March this year.
Ng offers other dainty French pastries such as Caneles, Financiers and Tarts on her menu, all freshly-baked daily. There are local twists to be found with their Lychee Rose (Bandung) tart and Ovaltine Chocolate tart. The best part? With Madeleines starting at S$1.50 and lemon meringue tarts at S$3, these sweet indulgences won't break the bank.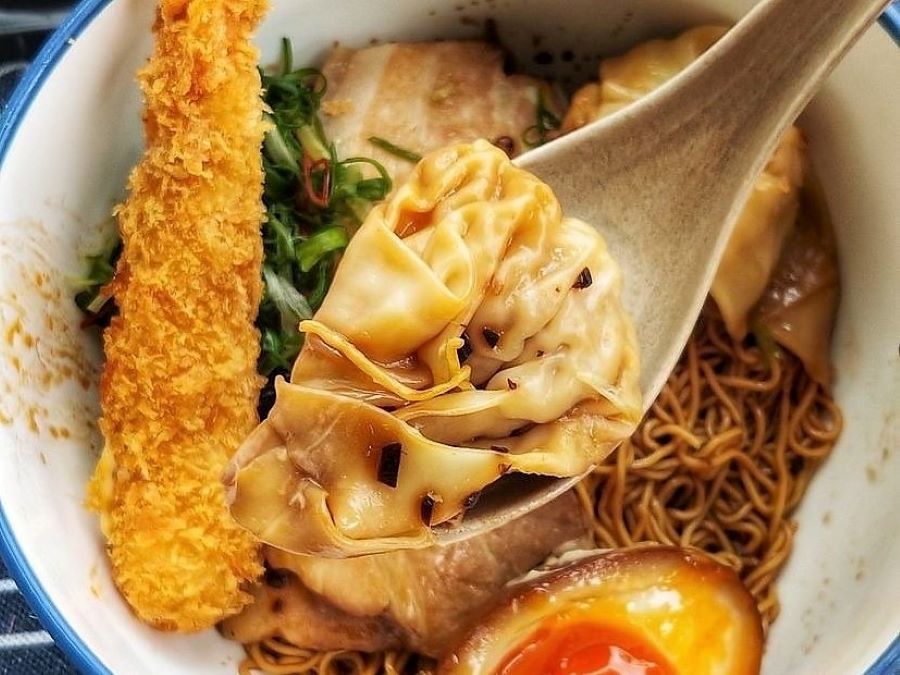 1 Wallich St, Singapore #B2-32, Singapore, Singapore
A ramen stall that's been listed on the Michelin Bib Gourmand since 2016? They're definitely doing something right. Maybe it's because chefs Gwern Khoo and Ben Tham have seen the kitchens of Michelin-starred restaurants such as Waku Ghin, Saint Pierre and Iggy's, and cracked the code on what makes good dishes remarkable.
Expect their Singapore-Style Ramen to be a flavour bomb with servings of juicy Shrimp Wantons, braised Pork Belly Char Siew, and crunchy Ngoh Hiang (spiced meat roll). Their new Smoky Char Siew Wanton Noodle and Nyonya Curry Chicken Noodles look set to be winners too.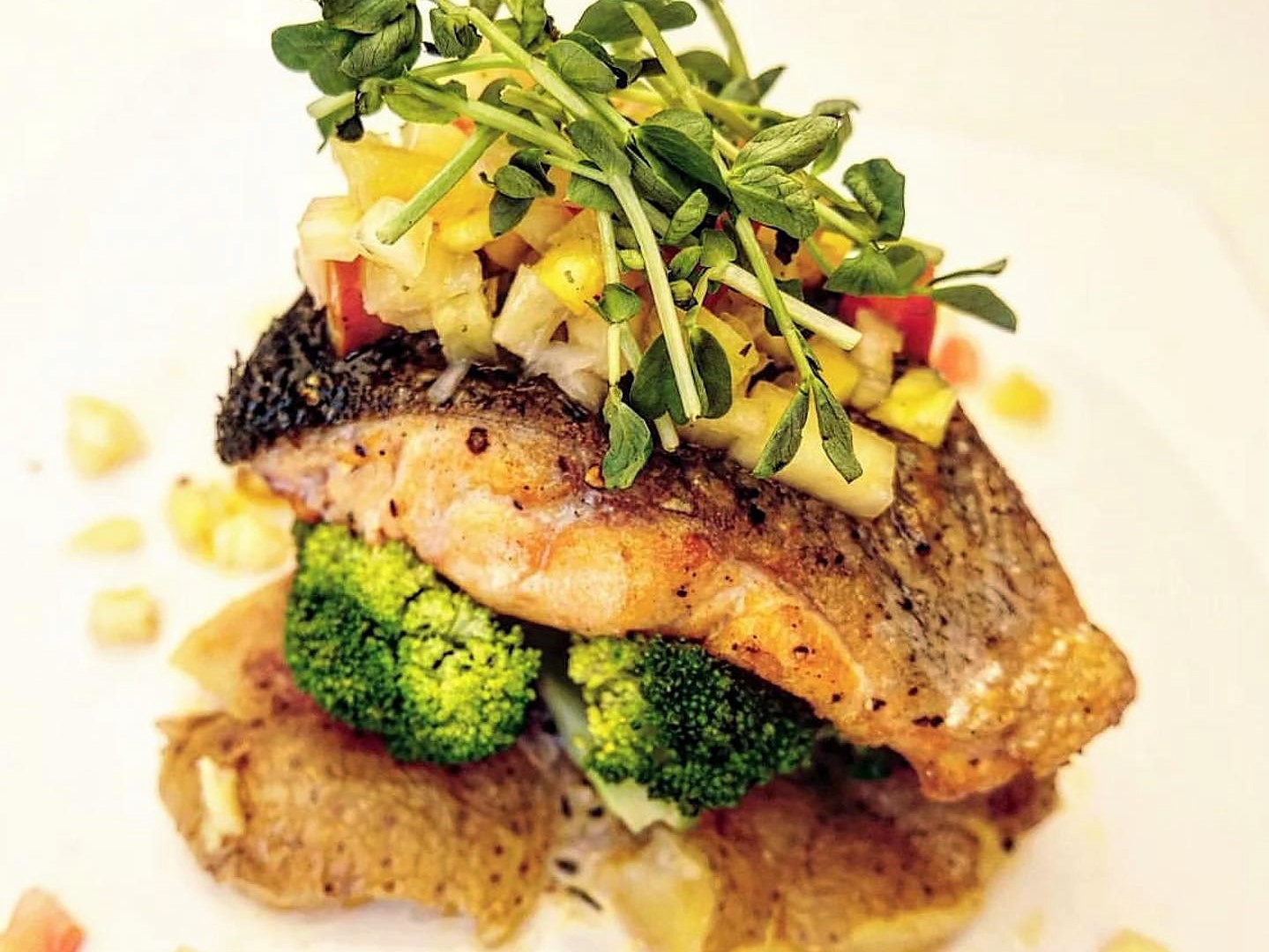 228 East Coast Road, Singapore 428925
71 Ubi Crescent, Singapore 408571
Fancy a Beef Wellington served in a coffee shop? Then you probably appreciate chef Jimmy Teo's aim to bring items usually found in high-priced restaurants to the masses.
The co-founder of Meet 4 Meat (with chef Gerald Lau), he brings over 20 years of experience working in professional kitchens like his stint as chef of Wooloomooloo Steakhouse at Swissotel. There are two outlets located along East Coast Road and Ubi Crescent. Each of his menu offerings is thoughtfully cooked with a premium experience in mind. Items like the Marinated New Zealand Lamb Cutlets are done with his secret sauce and pasta dishes are all handmade.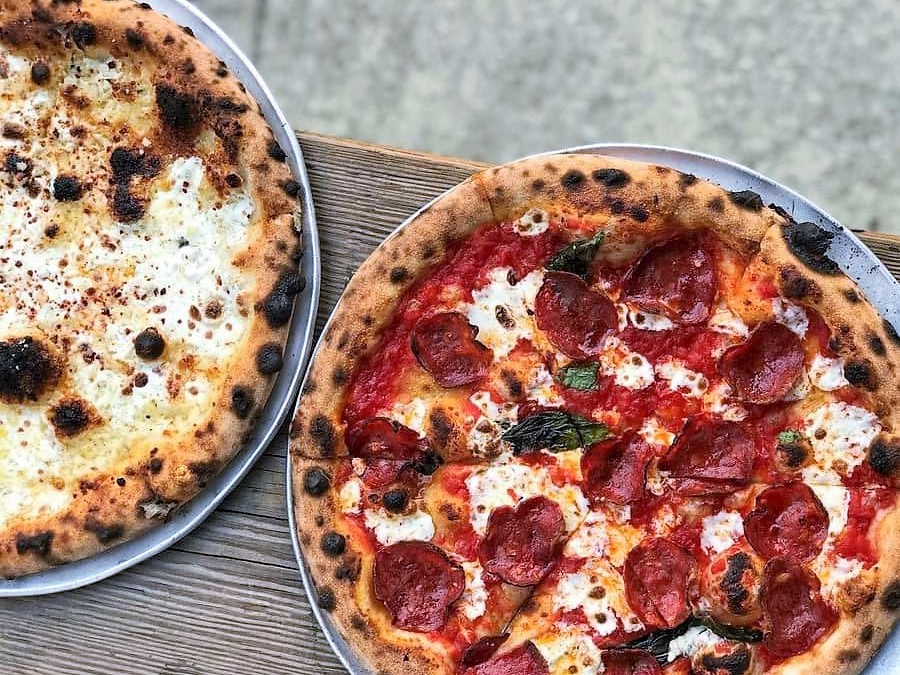 122 Bedok North St 2, Singapore, Singapore
This halal stall is stirring up fans with their hefty pizzas. Frenchman Umar Fabrice, who's a Muslim convert, and Singaporean Hidir Kasim opened Mat Western after years in professional kitchens, so one can expect a keen eye and extra flair when ordering from the stall.
The pizzas there, for example, use doppio zero flour – the finest milled variety, and feature freshly-made dough everyday. On top of traditional Italian classics, one can also enjoy options with Asian ingredients for a satisfying familiar taste. Lemak Chicken Pizza and Tom Yam Pepperoni Pizza? We're sold.
YUAN LANG SOY SAUCE CHICKEN MASTER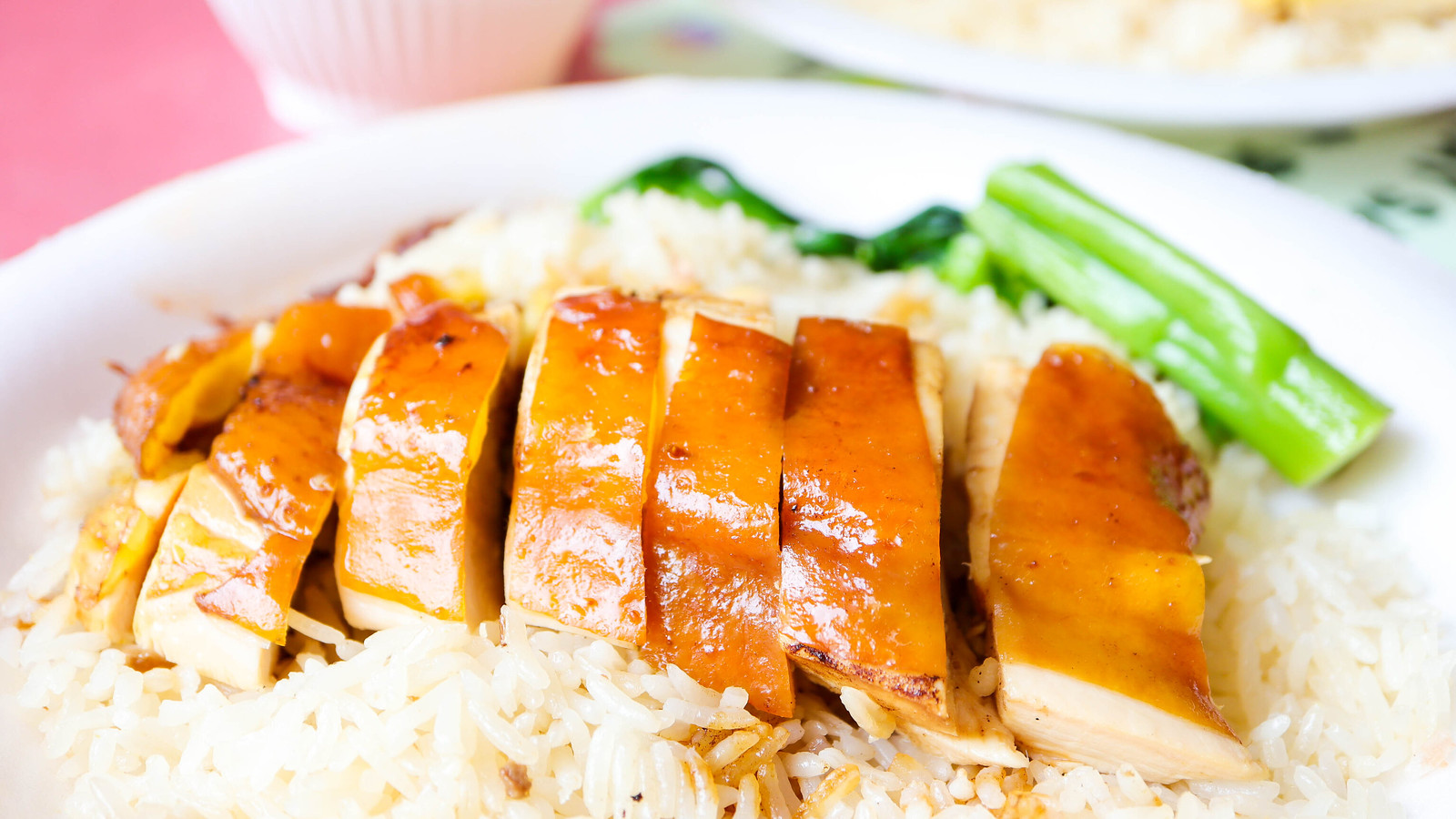 335 Smith Street #02-215 Chinatown Complex Market & Food Centre
Located in Chinatown Complex Food Centre, this chicken rice stall is helmed by Hong Kong-born chef Wong Keung. Using kampung chicken for a firmer bite, the poultry is poached in a savoury five-hour broth made of dried scallops and octopus.
The result? Generous chicken pieces that feature a bright buttery-yellow skin, slippery with juice yet with a satisfying chew. The soy sauce chicken variety features a similar texture, but a less powerful flavour than the specialty-broth variety. If you're looking to try a new spin of a national classic, you won't be disappointed here.
Without a doubt, it's to Singapore's benefit that these chefs have joined the hawker fraternity. They not only expand the meaning of what it means to be a hawker, but also open up interest in those wanting to enter the food and beverage industry. Hopefully, this new breed of entrepreneurs will inspire a new generation of hawkers and uphold the legacy of affordable, delicious food for a long time to come.
If you're craving good hawker fare after visiting a HomeTeamNS clubhouse, you're in luck. Several hawker centres are just a short drive away from HomeTeamNS clubhouses:
HomeTeamNS Khatib: Chong Pang Market & Food Centre (7 min drive), Yishun Park Hawker Centre (6 min drive)
HomeTeamNS-JOM Balestier: Balestier Market (4 min drive), Whampoa Food Centre (5 min drive)
HomeTeamNS Bukit Batok: Choa Chu Kang Market & Food Centre (7 min drive)
HomeTeamNS Bedok Reservoir: Bedok Reservoir Food Centre (4 min drive), Bedok 538 Market and Food Centre (5 min drive)
Like our stories? Subscribe to our Frontline Digital newsletters now! Simply download the HomeTeamNS Mobile App and update your communication preference to 'Receive Digital Frontline Magazine', through the App Settings.