While we shouldn't let our stay-fit efforts go to waste on cheat days*, it also doesn't mean we have to sacrifice on taste.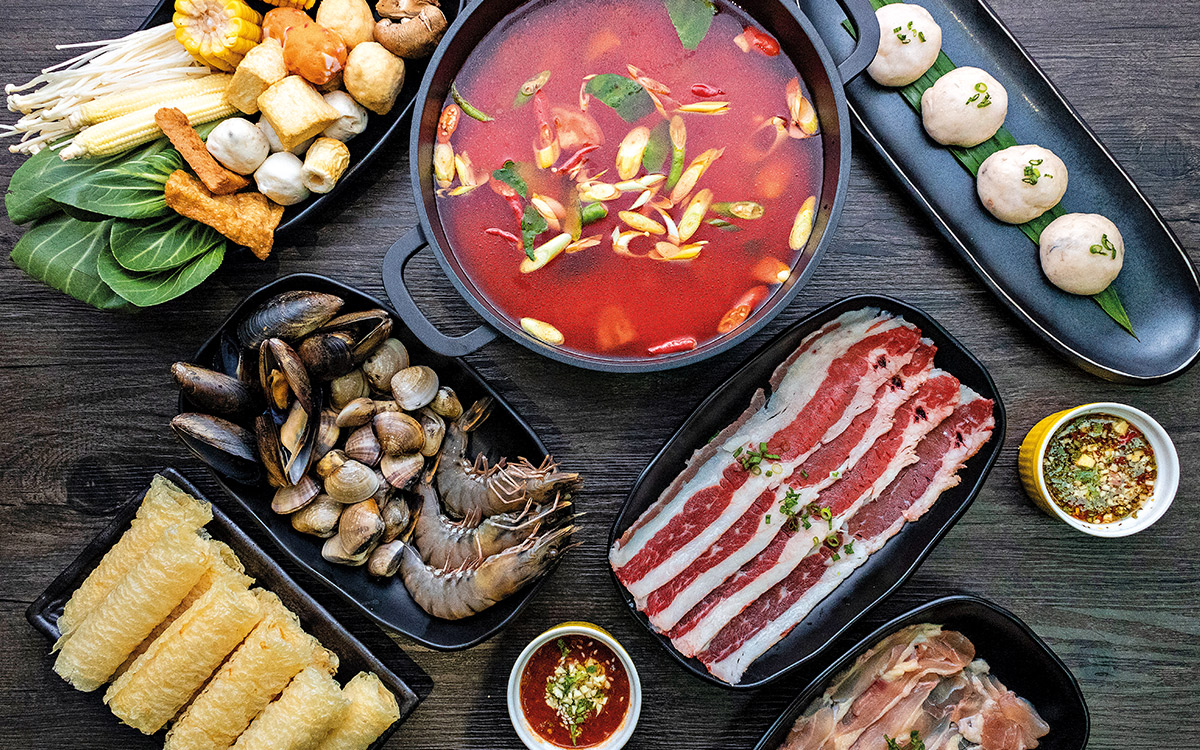 MISSION HOTPOT
Dining with the family on your cheat day? Suki Suki Thai Hotpot serves an eat-all-you-can buffet where you can choose from a range of soup bases and ingredients. Remember, not all soups are made equal: the Health Promotion Board recommends a clear broth, as this is lower in sodium. At Suki Suki Thai Hotpot, that means choosing its clear tom yum or chicken varieties.
Dine-in at HomeTeamNS Khatib (2 Yishun Walk, #01-01, Singapore 767944)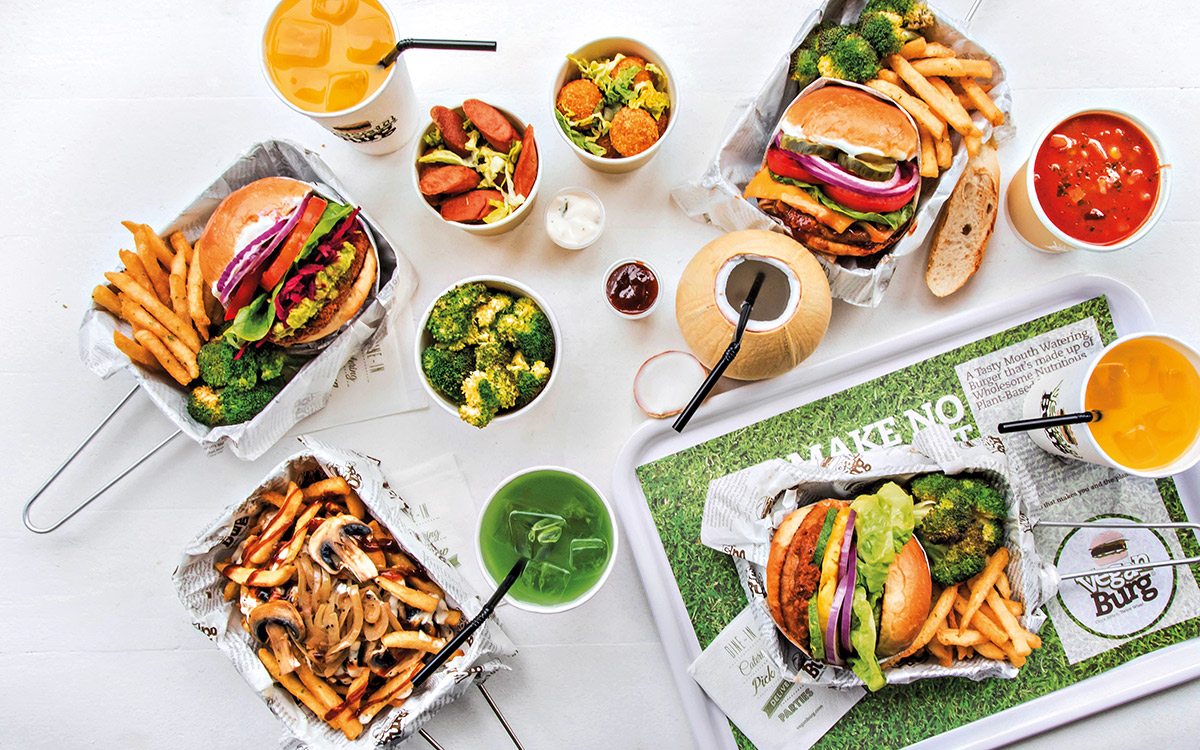 BURGERS WITH A TWIST
Head to Veganburg for its range of soy and mushroom patties
that are free of dairy, egg and meat. The 100-per-cent plant-based menu puts an innovative spin on local favourites with offerings like
Char-Grilled Satay Burger (from $10.90) and Chili Krab Burger (from $11.90). Complete your meal with a side of Sizzlin' Broccoli (from $2.90), whose crunch and flavour rival that of French fries.
Dine-in at Veganburg (44 Jln Eunos, Singapore 419502); or order online at veganburg.com.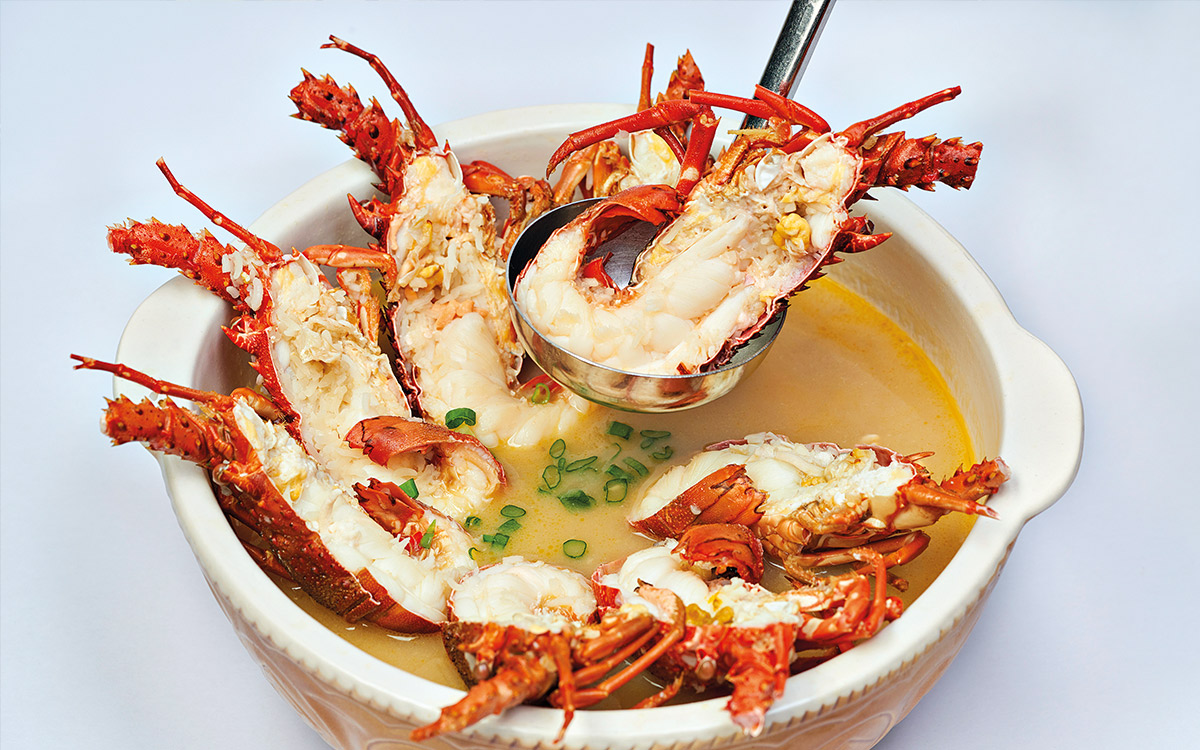 KING OF THE SEA
Seafood is a healthy addition to any diet when eaten in moderation, and crustaceans are particularly good sources of magnesium. Not having enough magnesium in the body can lead to a host of medical conditions, such as muscle twitches and cramps. Orchid Live Seafood has plenty of seafood dishes but a must-try is its Teochew-style Live Lobster Porridge ($66). Brewed for over four hours, its broth is robust
and boasts the shellfish's natural sweetness.
Dine-in at HomeTeamNS Khatib (2 Yishun Walk, #03-01, Singapore 767944); or order online at orchidliveseafood.com.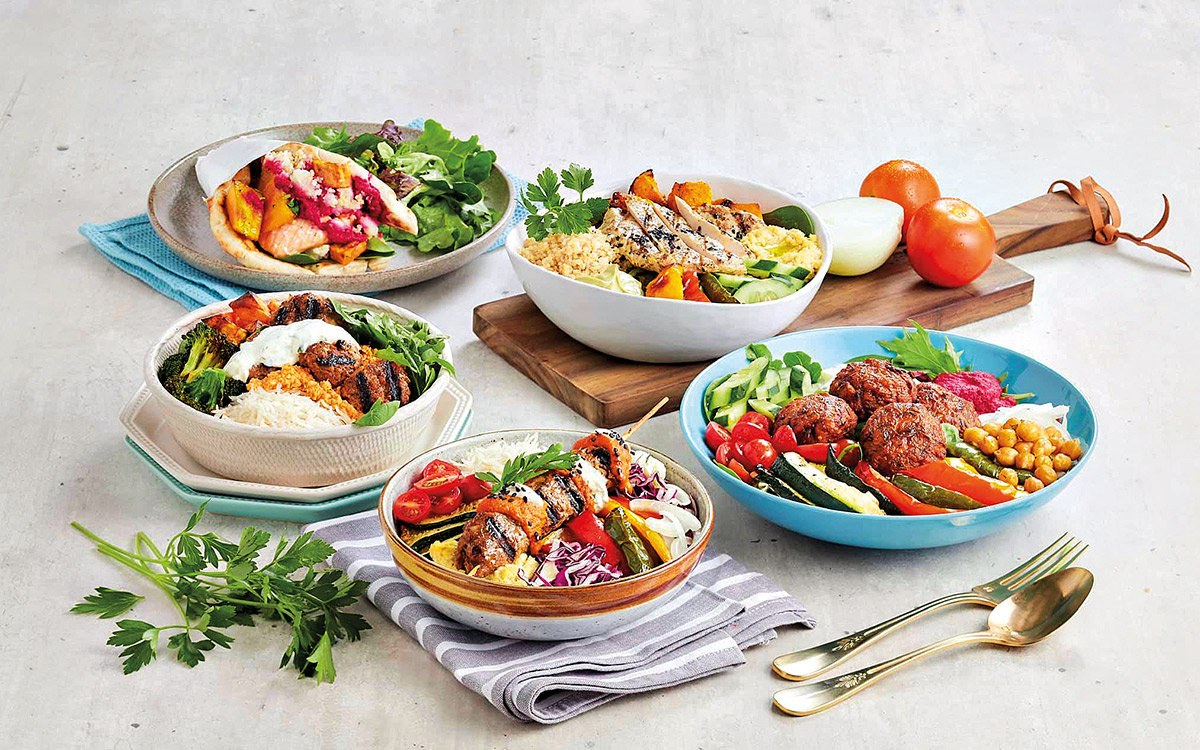 FRESH OFF THE BOWL
Think salads are unfilling and unsatisfying? Think again. Supergreek's Mediterranean-style salads (from $9.90) are packed with taste and nutrients. Colourful vegetables and cheeses are the stars here: Start your base with olives, capsicums, tomatoes and feta cheese. Then, elevate your bowl with protein: Supergreek serves up meats from roasted barramundi and Norwegian salmon to flame-grilled steak and lamb kebabs. Be sure to try its handmade fresh Greek yoghurt too.
Takeaway at Supergreek (252 North Bridge Road, #B1-54 Raffles City, Singapore 179103); dine-in at 435 Orchard Road, #03-15 Wisma Atria, Singapore 238877; or order online at supergreek.sg.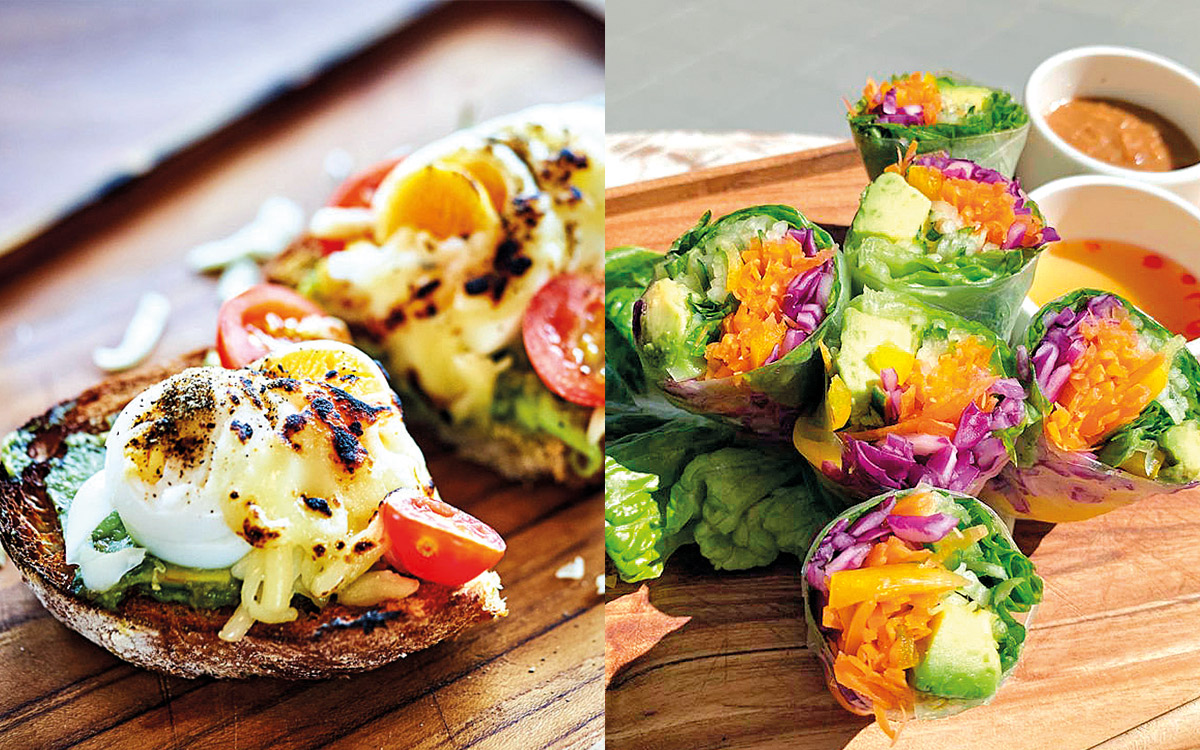 SAVE SPACE FOR THIS
Enjoy a fibre-rich and delicious meal at The Social Space, where you can have your toast topped with nutritious goodies like mashed avocado ($10) and roasted eggplant. If you prefer wraps, the eatery's rainbow rolls ($10) feature crispy raw vegetables — think capsicum, romaine lettuce, purple cabbage and Japanese cucumber — neatly tucked into a rice paper roll and served with a homemade cashew-based dip.
Dine-in at The Social Space (Blk 333 Kreta Ayer Road, #01-14, Singapore 080333; and 5 Straits View, #01-03 Garden Tower, Marina One Residences, Singapore 018935); or order online at thesocialspace.co.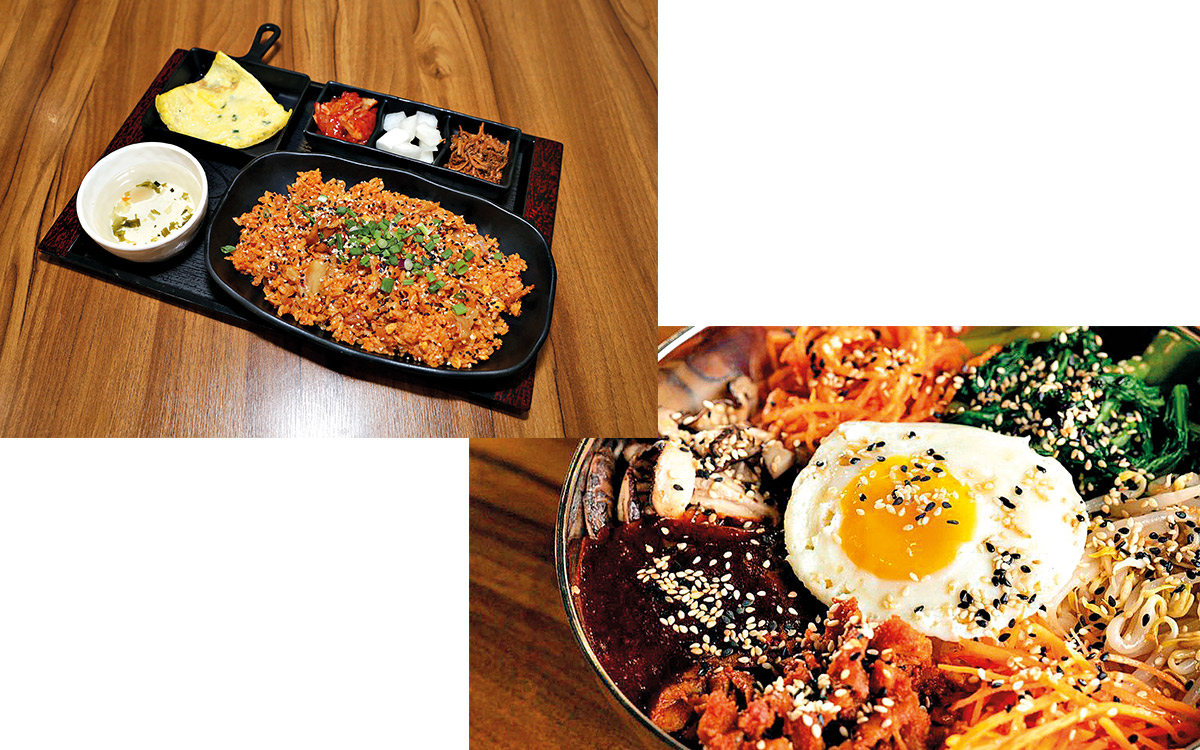 FERMENTED GOODNESS
Kimchi is a traditional Korean dish that has been shown to improve intestinal health and keep stomach problems at bay. Muk-Bang Korean Restaurant is one of a handful of halal-certified Korean eateries where everyone can enjoy the fermented side dish, as well as other Korean favourites like bibimbap ($11), which is loaded with vegetables. Skip the sauces to boost your meal's nutritional value.
Dine-in at Muk-Bang Korean Restaurant (750 Chai Chee Road, #01-02 Viva Business Park, Singapore 469000). Halal-certified.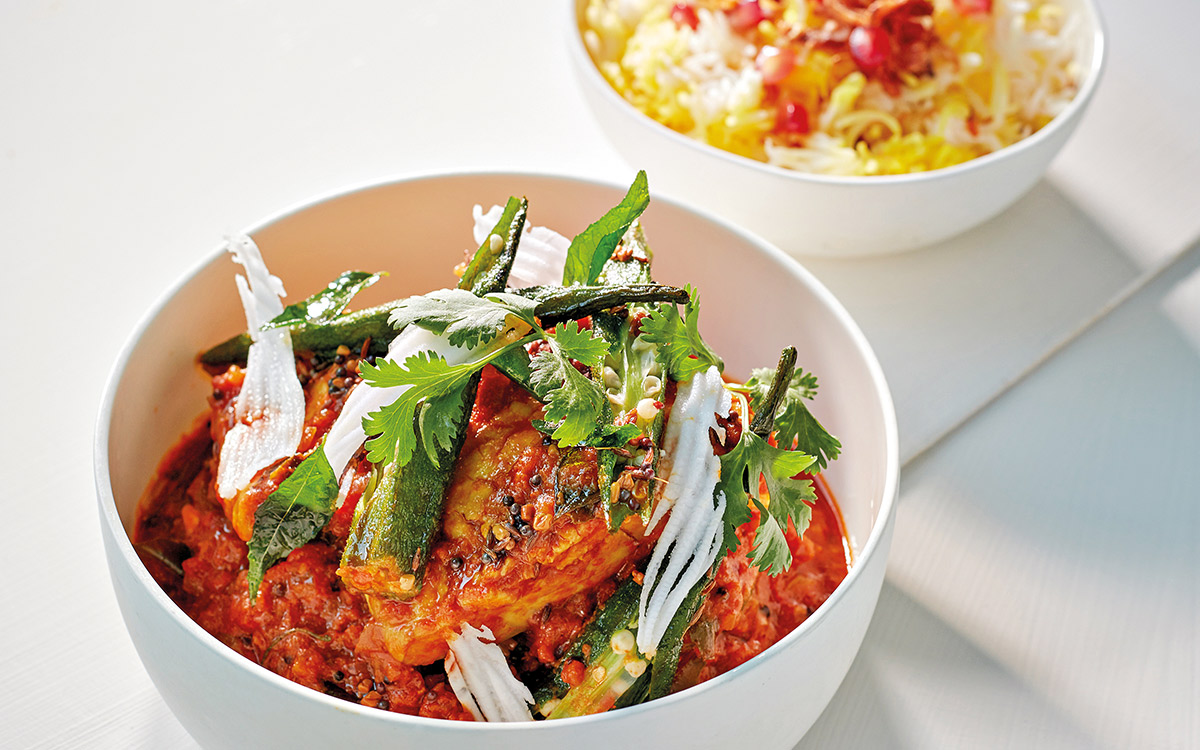 FULL-ON FLAVOUR
That vegetables have to be light on flavour is one of the biggest misconceptions about eating healthy. COMO Cuisine debunks this with its tasty Tandoor Cauliflower ($22) and Heirloom Beets and Tomatoes ($20) that prove that everyday market staples can still excite the palate. The restaurant also serves meaty recipes, such as Chicken Biryani ($32) and Snapper Curry ($32), from the COMO brand's wellness arm, COMO Shambhala, ensuring that everything on your plate is prepared from organic produce and the freshest in-season ingredients.
Dine-in at COMO Cuisine (18A Dempsey Rd, Singapore 249677);
or order online at comodempsey.sg.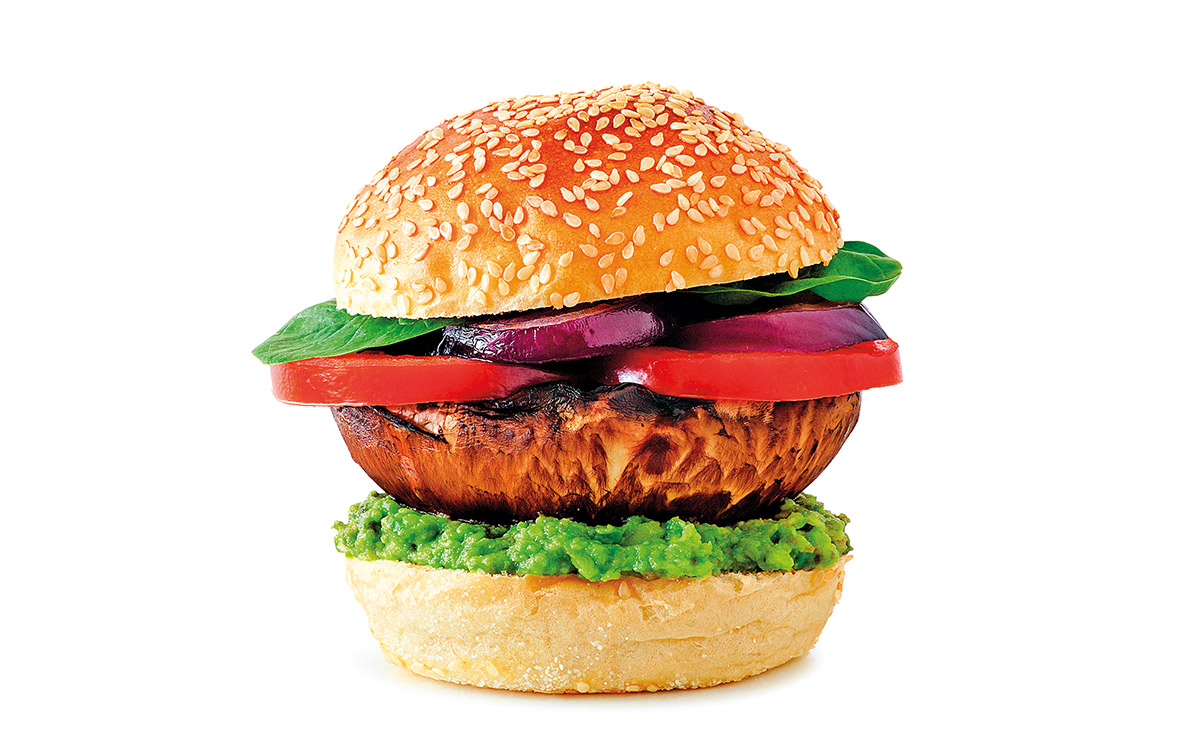 HOMEMADE GOODNESS
Making your own deluxe burger at home? Here are some tips to make it a healthier bite:
If you do crave meat, opt for leaner choices like chicken breast without the skin.
Make your meal more filling with fibrous vegetables like lettuce and kale,
and use a wholegrain bun to stay full for longer.
Swap out the meat for a grilled portobello mushroom — it's lower in saturated fat and calories, and is a nice change from the usual patty.
Prices are correct at time of publication.
* A cheat day or meal is when you give yourself permission to temporarily break strict diet rules. During this brief period of indulgence, you are allowed to eat whatever you want. Source: healthline.com
Other posts you might like: