From the latest alternative meats to gadgets that help an ageing population, here are some future-ready innovations that are putting Singapore on the map. 
TEXT: MELODY TAN
PHOTOS: SHIOK MEATS FACEBOOK PAGE, SKY GREENS FACEBOOK PAGE, SINGAPORE POLYTECHNIC, PHILLIPS SINGAPORE FACEBOOK PAGE
Contrary to popular belief, "Made in Singapore" isn't limited to the electronics, aerospace or biomedical sciences industries. Our nation is home to a thriving ecosystem of innovative startups that hope to change consumers' lives through technology.
These local products all punch above their weight. They aim to address climate change, improve our quality of life and even provide robotic canine companionship. Even everyday items like shoe insoles have been zhng-ed (enhanced) to achieve a new level of safety.
So, the next time you iron your clothes or stir-fry some seafood for dinner, take a closer look at the product's label – you just might see "Made in Singapore" proudly printed on it.
Who doesn't love a good chili crab or sambal shrimp? Problem is, global demand for seafood is so high that some types of seafood like shrimp are being fished at an unsustainable rate.
Enter local startup Shiok Meats, which aims to bring delicious, sustainable and healthy seafood to the table in the form of cultivated meat. How does it work? The startup grows stem cells from livestock inside bioreactors or cultivators. The result? Lab-grown shrimp, lobster and crab that tastes just like their wild-caught peers.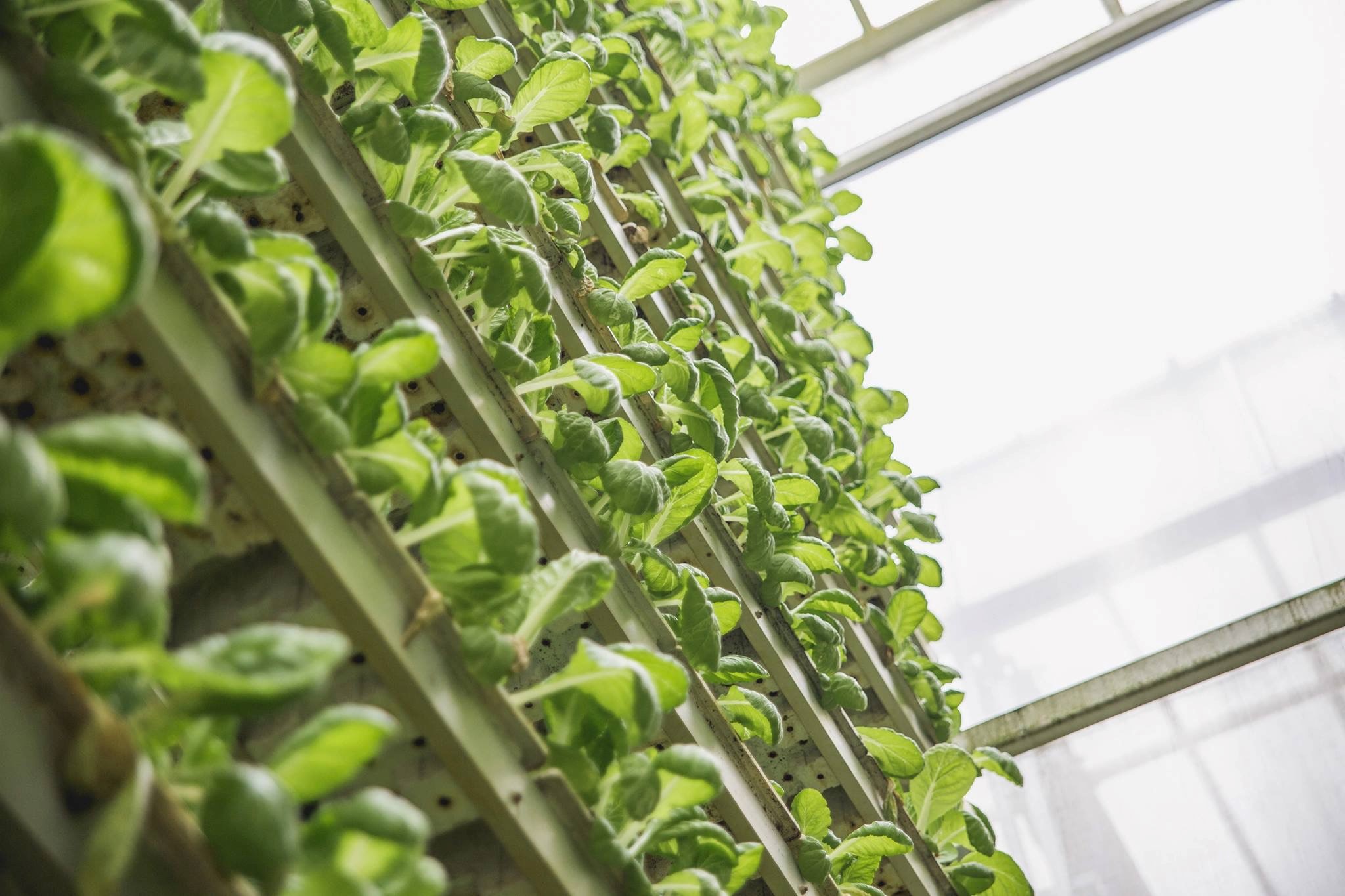 To conserve space in land-scarce Singapore, our homes have been built upwards. That same logic has been applied to farming. Sky Greens is the world's first low-carbon, hydraulically-driven vertical farm.
Rather than being flown or driven into Singapore, your favourite tropical leafy vegetables like cai xin (choy sum) and Chinese cabbage might now be grown just a few blocks away. This means consumers get fresher produce that's delivered using fewer carbon emissions.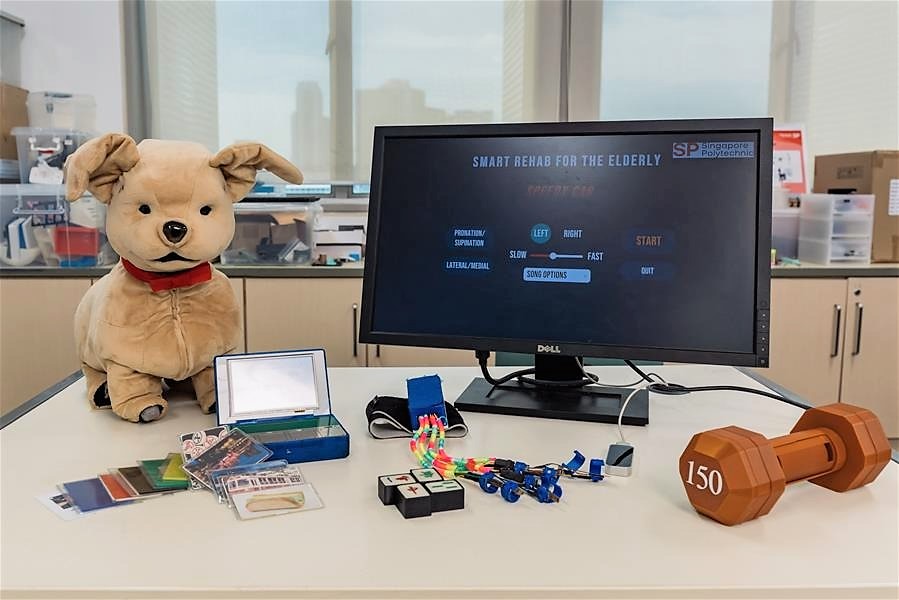 Say hello to SParkle, a pet robot dog that encourages seniors to do their therapy exercises. SParkle is part of a wider system that helps caregivers and therapists remotely monitor seniors' exercise data.
Rather than looking like something out of the Terminator movies, SParkle is a soft toy that resembles a beagle. It's equipped with a linked smart dumbbell, glove and gamebox. When tested at a senior activity centre in Ghim Moh, SParkle recorded increased muscle activity among elderly participants — a win for this furry, tech-enabled friend.
Startup Flexosense has developed smart insoles that use sensors to help to detect if a worker falls or trips at the workplace. This could help to enhance safety in the maritime and construction sectors.
Closer to home, Flexosense insoles can also help reduce diabetic foot ulcers. As diabetes patients are less sensitive to pain in their feet, they may unknowingly put too much pressure on foot ulcers, which may worsen and even lead to amputation. The flexible microfluidic sensors in these smart insoles monitor pressure on different parts of the foot. They send the information to a mobile app, so users can be reminded to take a break.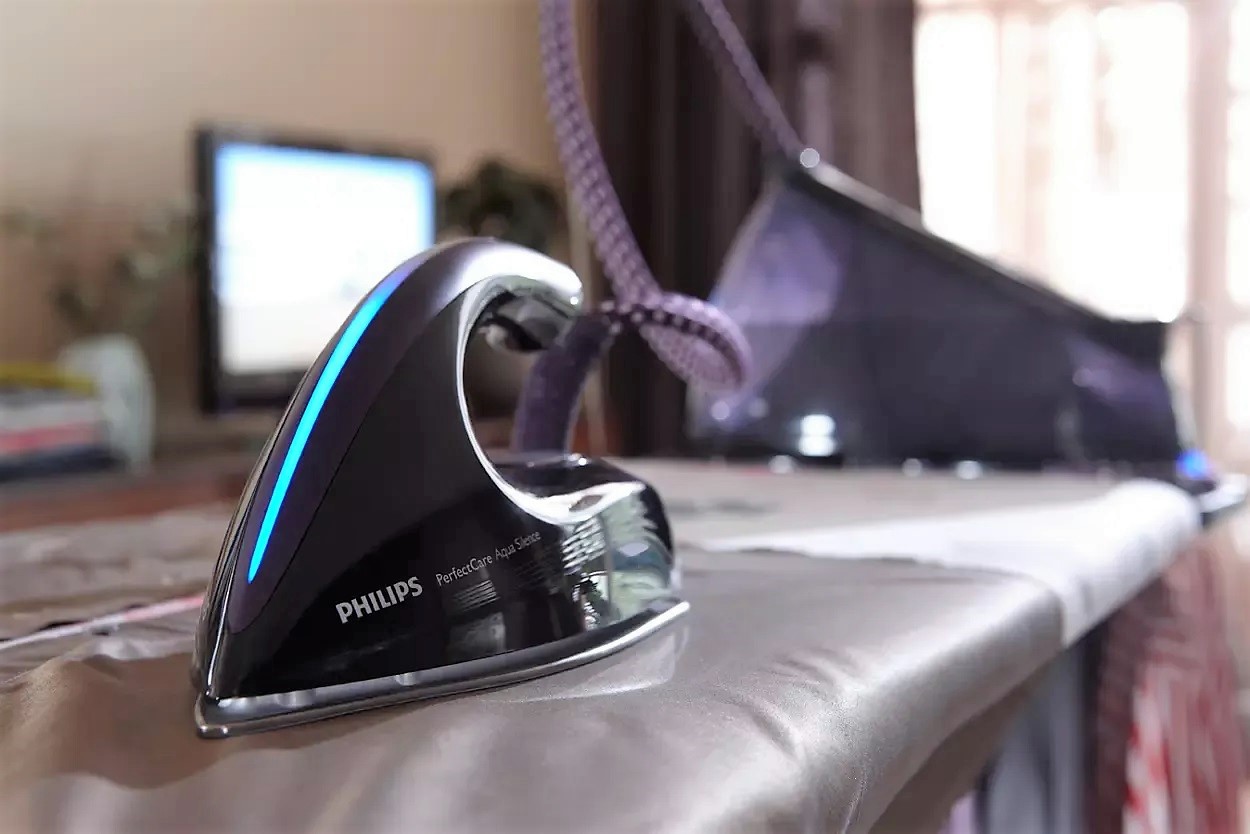 Few tasks in the world can be as mind-numbing as ironing your clothes. A collaboration between A*STAR and Philips however, has made it slightly less tedious, thanks to the invention of a polymer known as sol-gel. This material helps the iron glide much more smoothly.
Sol-gel achieves this by dispersing solid nanoparticles in a liquid. This forms a protective coating on your iron, helping to eliminate the creases in dresses, shirts — and of course, your No. 1 uniform.
HIGH-TECH HELP FOR THE HOME TEAM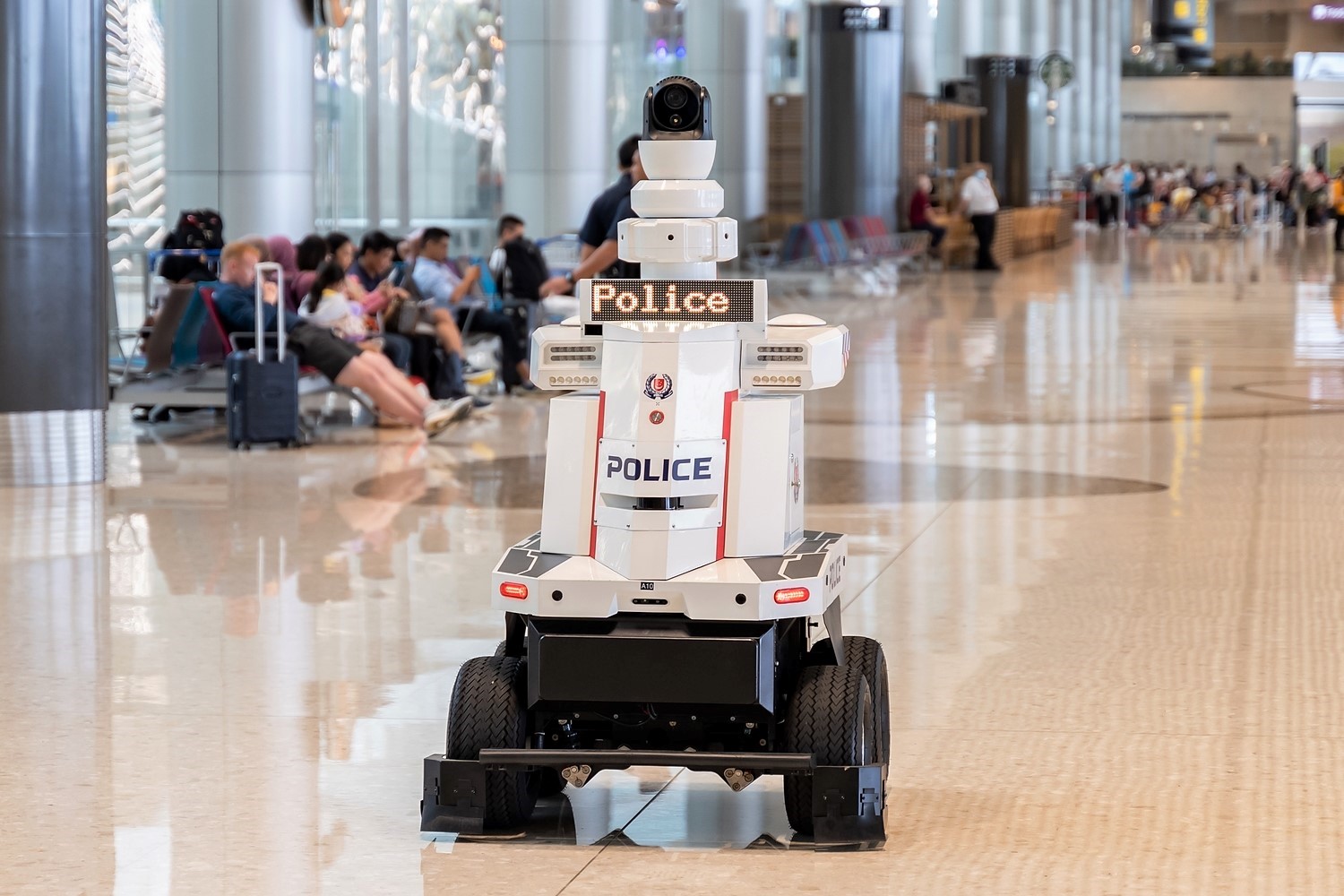 The Singapore Police Force (SPF) and Singapore Civil Defence Force (SCDF) have also deployed smart, robotic help to perform their mission.
While it's not quite Robocop, the SPF's patrol robots at Changi Airport Terminal 4 help to support frontline officers. If an incident occurs, each robot can secure the area before SPF officers arrive and use its camera to provide a 360-degree view of the scene.
The SCDF's Rover-X is a robotic dog that uses its sensors to help with search and rescue missions. Its robotic legs help it to climb stairs and other rough terrain that wheeled or tracked robots may not be able to traverse.
Like our stories? Subscribe to our Frontline Digital newsletters now! Simply download the HomeTeamNS Mobile App, and update your communication preference to 'Receive Digital Frontline Magazine', through the App Settings.