There is something for every fun-seeker at the newest HomeTeamNS Clubhouse at Khatib.
Amid the COVID-19 pandemic – where options for out-of-home activities are limited – HomeTeamNS brought cheer to members and their families with the opening of its new Clubhouse. The sprawling 21,000-square-metre hangout features new adventures and experiences suitable for all age groups. Read on as Frontline explores the facilities.
Whether you are six or 60 years old, everyone is welcomed to step into T-Play, dubbed the first indoor playground to pay tribute to Singapore's Peranakan culture. The facility was developed in partnership with The Intan, an award-winning home museum at Joo Chiat Terrace.
Beyond cultural motifs like colourful tiles and floral murals, the space also includes designs from iconic local playgrounds — an example is the T-Play's tunnel slide modelled to look like the Toa Payoh Dragon Playground from the late-1970s. You won't be just be making new memories at T-Play; you'll be bringing back old ones!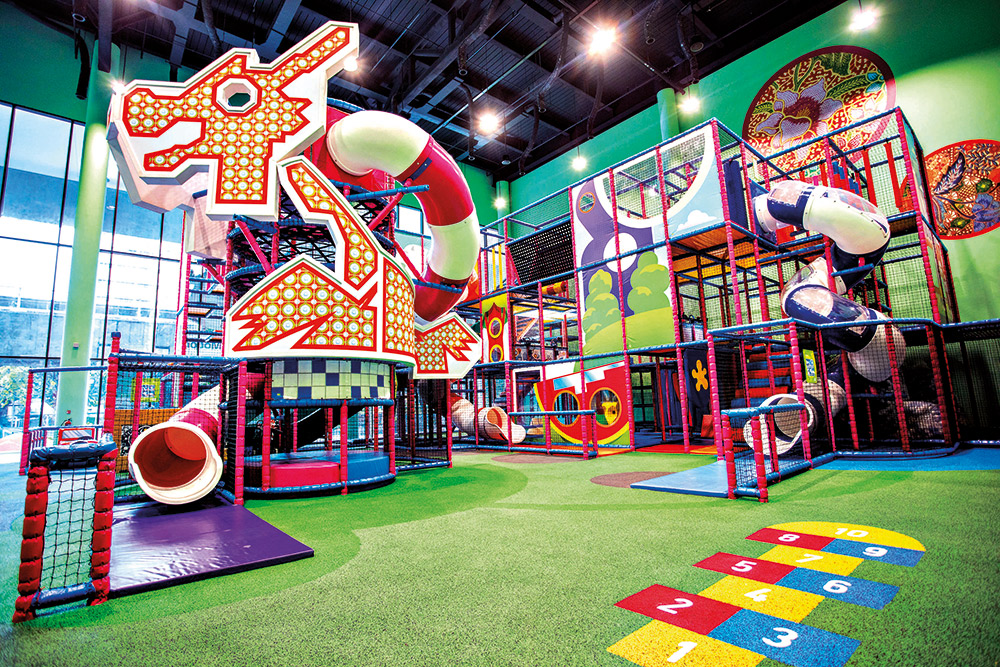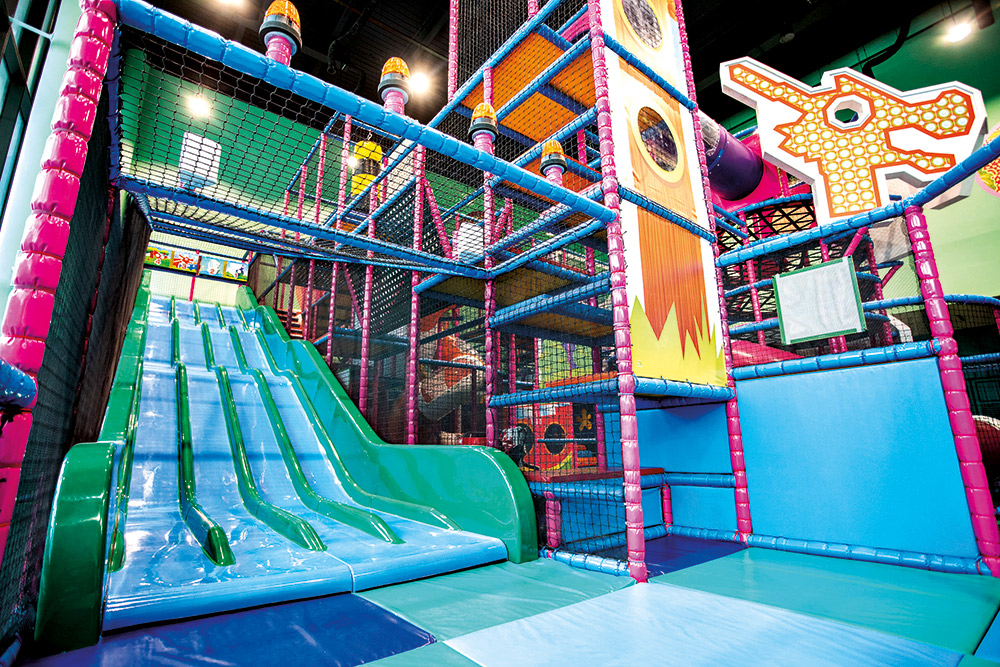 Here are some of T-Play's other highlights:
Sport Pitch
Enjoy a game of futsal with the family — as it can be played two-a-side, it's the perfect sport for these socially-distanced times.
Interactive Trampoline
Fitted with interactive game elements, the trampoline at T-Play is one you'll never want to get off from.
Ball Pit
Remember the countless hours you or your child had spent at a ball pit? Turns out it's good for young bodies, as the activity develops motor skills and strength.
Weekly Craft Sessions
Held every weekend, these workshops are flavoured with Peranakan influences, and blend art with history and cultural awareness.
Ninja Course
This play element gives young children the chance to replicate the moves as seen on reality TV competition American Ninja Warrior. Besides building confidence, the obstacles also increase core strength, and improve flexibility and balance.
Adrenaline junkies will be drawn to Adventure HQ, which promises hours of thrilling fun. The stations include Singapore's first Roll Glider that combines the thrill of free-flying with hang gliding, a two-tiered Indoor Challenge Ropes Course and an Urban Climb Wall.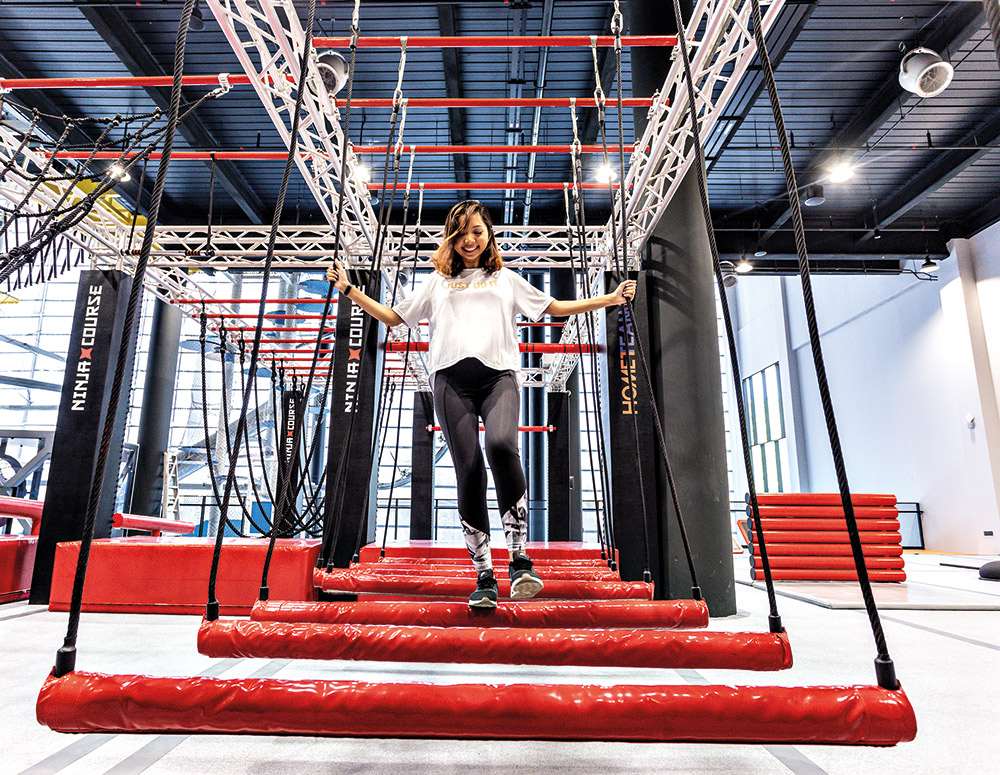 Another must-try is the Fossil Labyrinth. An exhilarating experience for all ages and fitness levels, it comes complete with "stalactites" and "stalagmites" (mineral formations that either hang from the ceiling of a cave or grow from the cave floor). The obstacle challenges you to crawl and climb in the dark, as you would in a real underground chamber. And don't miss the Cloud Climbs, which are netted structures you can scale. Those who make it to the top will be rewarded with a bird's eye view of the Adventure HQ complex.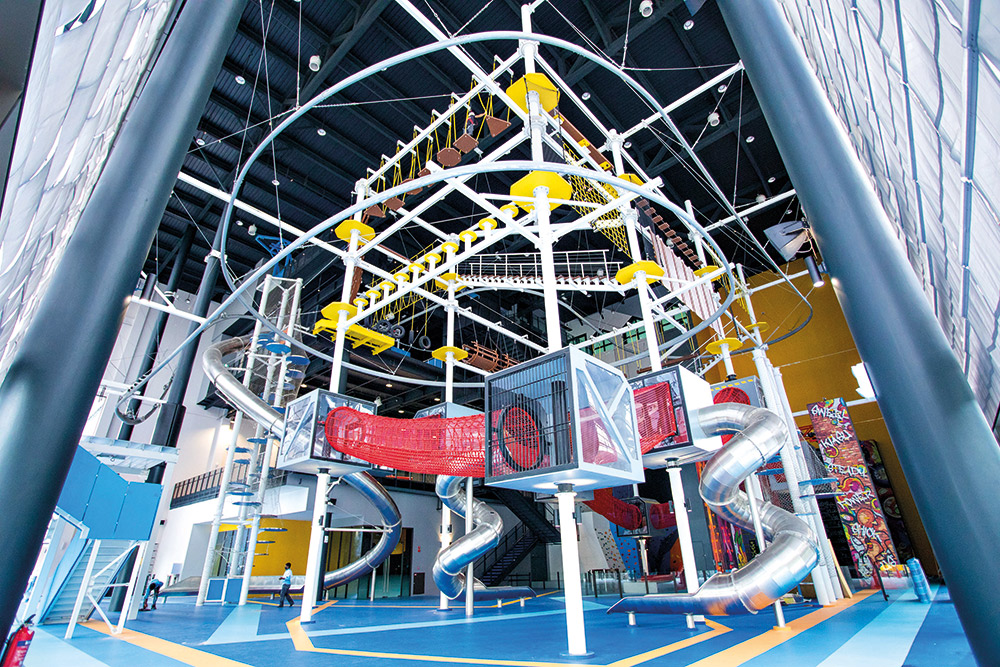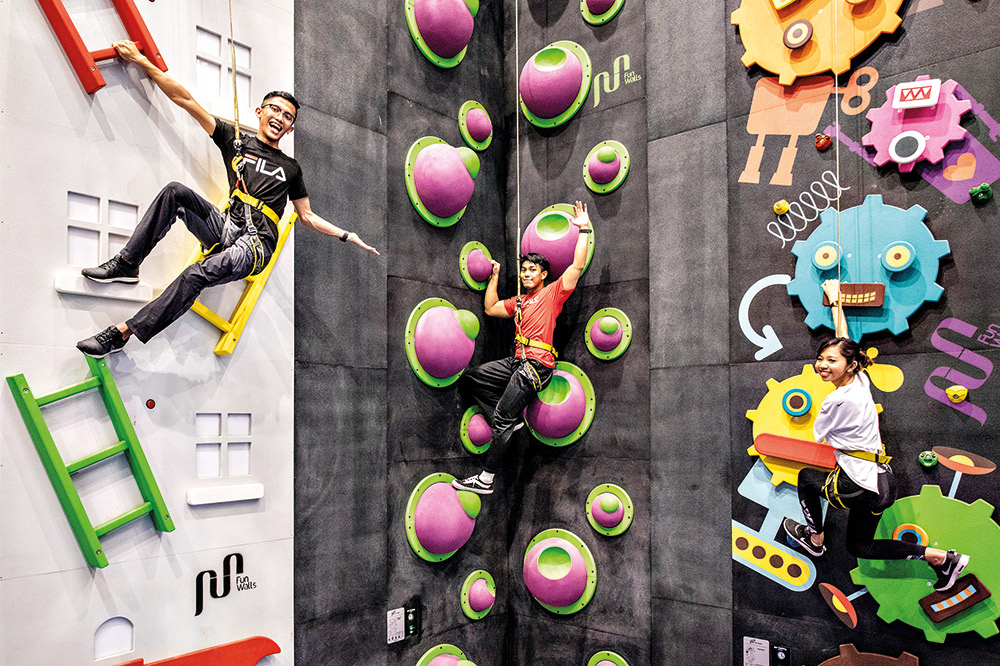 ADVENTURE IN NUMBERS
3 slides, including Singapore's longest indoor slide that spans 14m.
24 interactive climbing elements make up the Urban Climb Wall.
15m That's how tall Adventure HQ's two-tiered Indoor Challenge Ropes Course is. It is also the biggest in Singapore.
Other posts you might like:
[box_1 query_per_page="2″ query_manual_ids="10512,9265″ meta_category="" meta_date="" meta_views="" meta_author="" meta_comment="1″ load_more_btn=""]