It has been a rough two years for athletes since the pandemic began.

Amid competition delays and gym closures, it has not been an easy journey for those striving for peak performance – regardless of discipline or age group.

And yet, the competitive spirit finds a way. Athletes around Singapore continue to train hard, adapting to the new normal to keep themselves in top shape whether training at the local park, fitness corner or at home.

To help would-be competitors along this journey, here's what the HomeTeamNS pros have to say about keeping athletes well-tuned and in their prime in spite of the pandemic.
Consistency is the name of the game when it comes to staying in top form. Context matters: Athletes need to make adjustments to their personal training routine that are compatible with the reality of their respective situations.

Aidid Haidil Bin Mohamed Said, a fitness trainer at Fitness Workz, empathised that competition delays can affect an athlete's mindset and mentality. He is a sportsman himself, having played soccer for the Singapore Armed Forces Warriors FC and the H-TWO-O Dream Team. He stressed the importance of staying active during the pandemic instead of staying sedentary or taking a break.

"Active rest periods would be recommended – like going for a swim, cycling or even brisk walking. Athletes should not stop their training as they want to avoid any muscle atrophy or strength loss," shared the fitness trainer, who has also had successful stints in track-and-field events.

To hit their peak performance, athletes must also factor aspects such as emotional wellbeing and nutrition, especially during the pandemic.

"Focus on what you can control and plan your day! During this pandemic, it may be hard for you to cope with everything in your mind. So, take a deep breath before you push on," encouraged Aidid.

He also shared how HomeTeamNS gym trainers sought to keep athletes informed and motivated about good eating habits during the pandemic.

"The trainers regularly give advice on good foods that can help gym members achieve their fitness goals. Fitness Workz also used online posts to share tips about good nutrition, so even non-members can benefit," he added.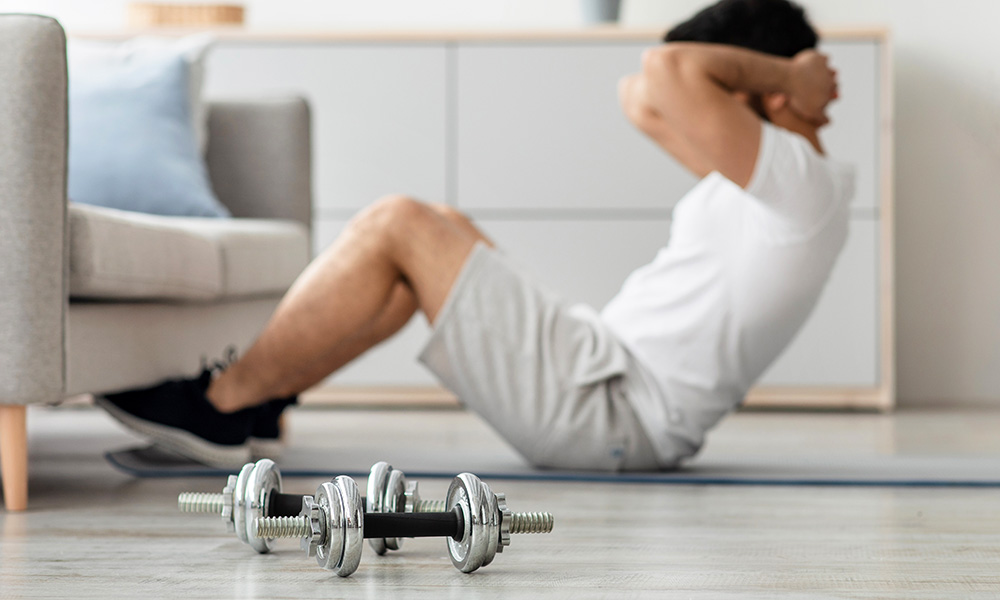 Without being able to hit the gym, athletes around Singapore found ways to adapt – be it by setting up home gyms, frequenting fitness corners or making laps around the island.

When restrictions hit, the HomeTeamNS crew at Fitness Workz adopted alternative means of bringing the gym to the homes of their athletes.

For example, tapping into social media, the Fitness Workz crew has created educational content about fitness routines, crucial exercises and specialist gym equipment that can be incorporated into training programs.

"We also offer virtual classes like Zumba, KickFit, Pop Pilates and Towel Fit. Most of these sessions are aimed at improving and maintaining endurance and cardiorespiratory health," explained Aidid.

He added that athletes under the NSMen category, and are part of the NSFIT program, have access to classes like CORE60, CARDIO60, POWER60, PUMP60 – all of which help to strengthen athletes in core aspects of IPPT tests.

As an avid gym-goer himself, Aidid admits that it was difficult to not have access to a physical gym during circuit breaker measures. But he realised that the gym isn't irreplaceable – it all comes down to an individual's discipline towards their fitness regime.

"If you have discipline and have a goal that you have already set in your mind, success is in your hands," mused the trainer.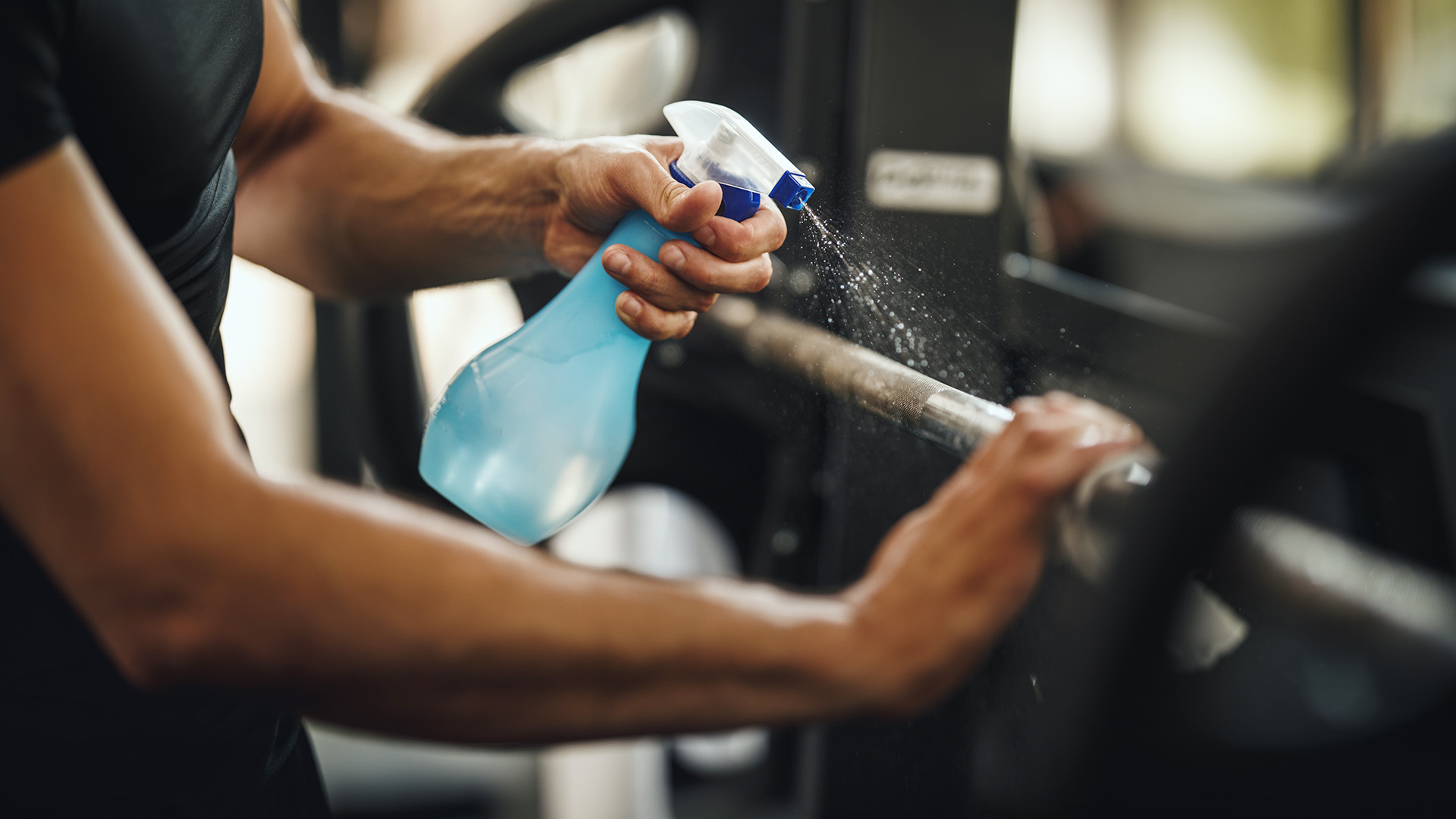 With the transition to Phase 3 (Heightened Alert), many athletes will now look to head back to the gym in order to supplement their training regimens. Aidid emphasised that safety should be the top priority for athletes to safeguard their wellbeing and ensure their training efforts aren't affected.

"First and foremost, they should keep their distance from another person and train at a place that is less crowded. Secondly, they should sanitise their hands after touching public places," he advised.

"They should also bring along towels, so they don't touch their faces with bare, sweaty hands."

A slew of measures has been put in place at Fitness Workz gyms in Phase 3 to uphold strict safe distancing requirements and standards for hygiene. These include:
Mandatory SafeEntry Declaration
Gym time being limited to 90-minute timeslots (bookings via the HomeTeamNS mobile app are highly encouraged!)
Increased frequency in cleaning and disinfecting of high-contact surfaces
Social distancing measures, including revised maximum capacity per gym
With these in place, one can rest assured knowing they can now safely incorporate regular gym visits back into their fitness regimens.

Whatever the case, while you are training hard, eating healthy and resting well, don't forget to also prioritise personal hygiene and observe appropriate safe distancing to ensure your body is always geared for competitions to come.
Other Posts You Might Like