National Day festivities may have been scaled down due to COVID-19, but that did not stop our Clubhouses from celebrating the country's 55th birthday in fun and creative ways.
LET'S BAKE WITH BUKIT BATOK!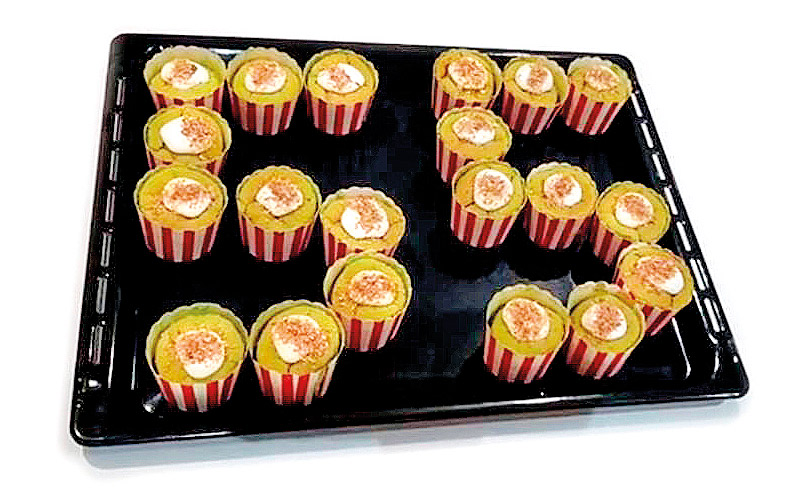 When: 26 Jul
Where: HomeTeamNS Bukit Batok Facebook Page
Over 1,000 HomeTeamNS members and their families enjoyed a baking demonstration on Facebook Live. Held in collaboration with local kitchenware store ToTT, a chef showed participants how to bake Ondeh Ondeh Hokkaido Cakes.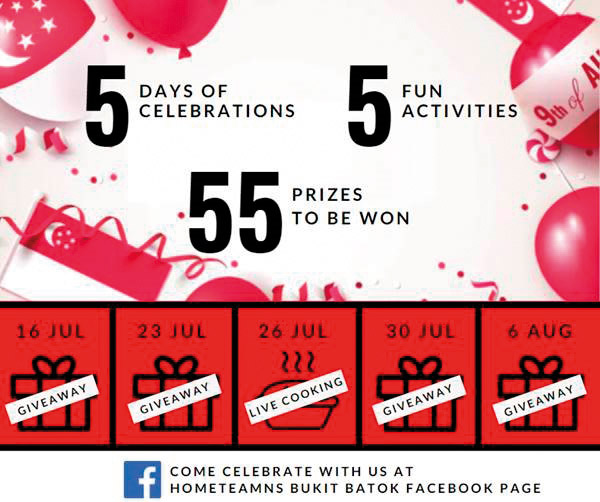 When 5 Aug
Where HomeTeamNS Khatib Facebook Page
Close to 100 participants took part in HomeTeamNS Khatib's first-ever 'Live' Pictionary event. Based on the theme "Stronger Together", the drawings by the Clubhouse ambassadors drew much laughter from the participants. Examples included sketchings of cutlery (the clue: "a set is stronger than one"); and "hotdog" and "jellyfish" (the clue: "two words to become one").
The 55 winners each received a $10 UniqGift Voucher, an e-voucher redeemable at over 400 retail outlets.
HomeTeamNS Khatib is holding its Why You So Smart? Trivia in September.
THE HOMETEAMNS-JOM AMAZING RACE (SG55 EDITION)

When 2 Aug
Where HomeTeamNS-JOM Facebook Page
HomeTeamNS-JOM's first-ever online Amazing Race saw participants racing across the Facebook pages of Clubhouse tenants and course providers to perform various tasks. The last mission was for them to video themselves with their family members saying "Happy 55th Birthday Singapore!".
"Thank you very much! Looking forward to more events from HomeTeamNS," wrote a player, Shela, on the Clubhouse's Facebook page.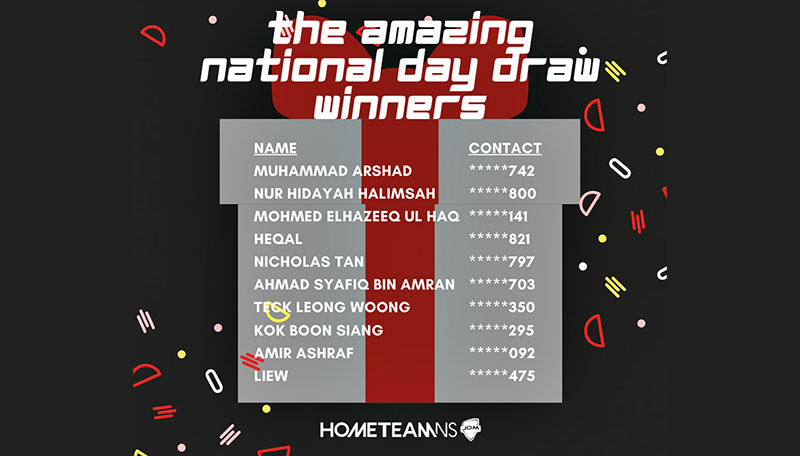 Fast Game
The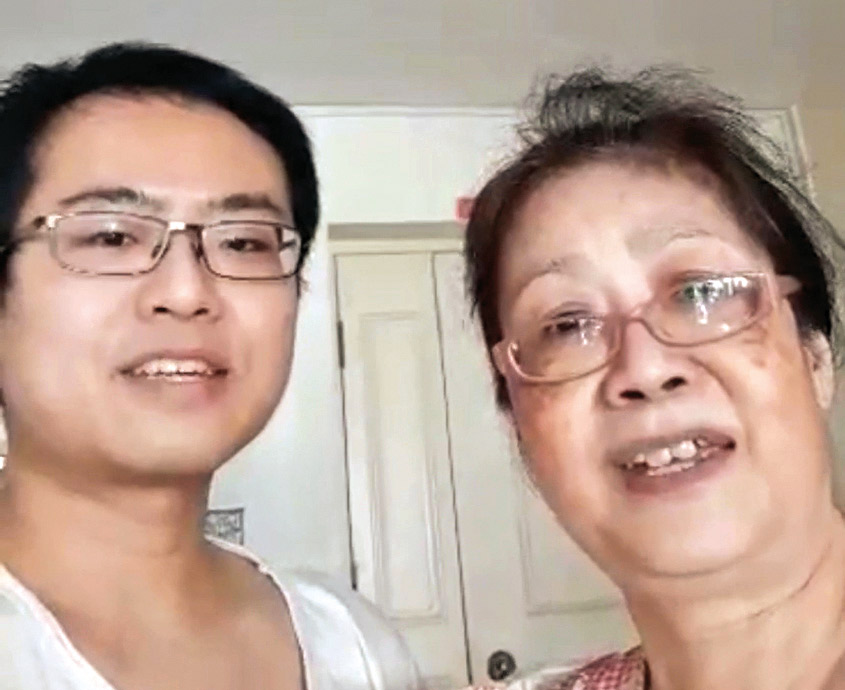 winner, Chris (left), completed the Amazing Race within 18 minutes, with other players coming in a few minutes after him. The five fastest e-racers each won a local tour package worth $55.
MAO SHAN WANG GIVEAWAY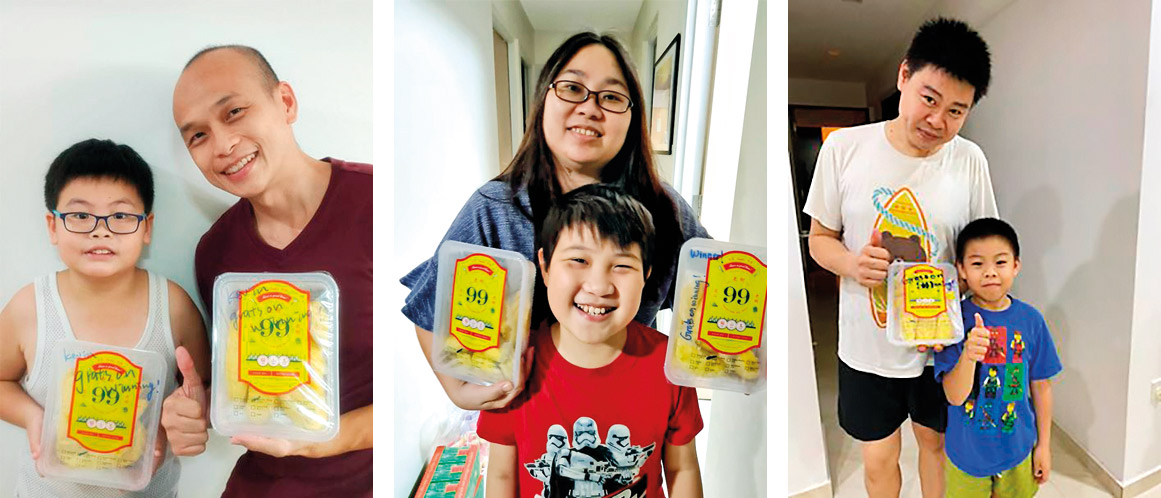 When Aug
Where HomeTeamNS-JOM Facebook Page
Durian fans were in for a treat when HomeTeamNS-JOM gave away $360 worth of premium Mao Shan Wang to three lucky members. All the participants had to do was express their love for the King of Fruits on Facebook.
How to spot a mao shan wang
Fruit is oval-shaped.
Thorns are pyramidal in shape.
Ring at the base of the stem is bald and brownish in colour.
Bottom of the fruit is bald and flat with a five-arm "starfish" design that runs up to the sides.
LITTLE RED DOT TRIVIA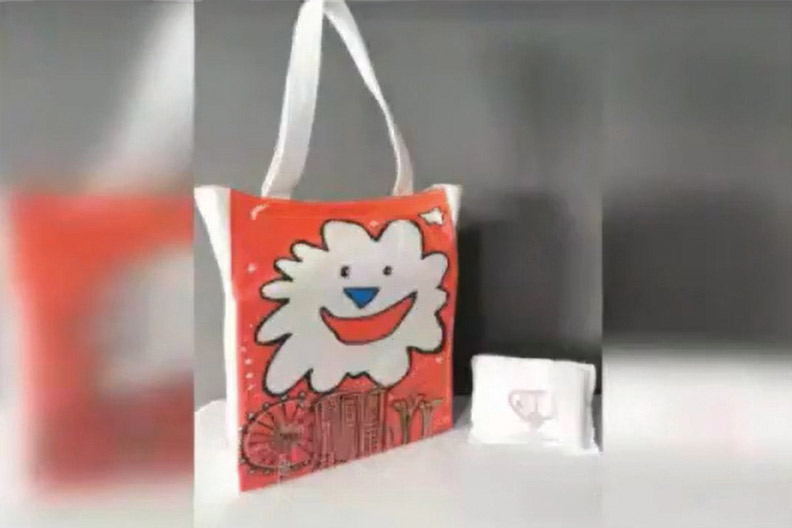 When 6 Aug
Where HomeTeamNS Official Facebook Page
Twenty-seven participants pitted themselves against one another at the HomeTeamNS Facebook Live quiz event. Besides answering trivia questions about Singapore and National Daay, as well as Singlish words/phrases, the HomeTeamNS members had to guess various local spots in the Picture Jumble segment.
It pays to be a true-blue Singaporean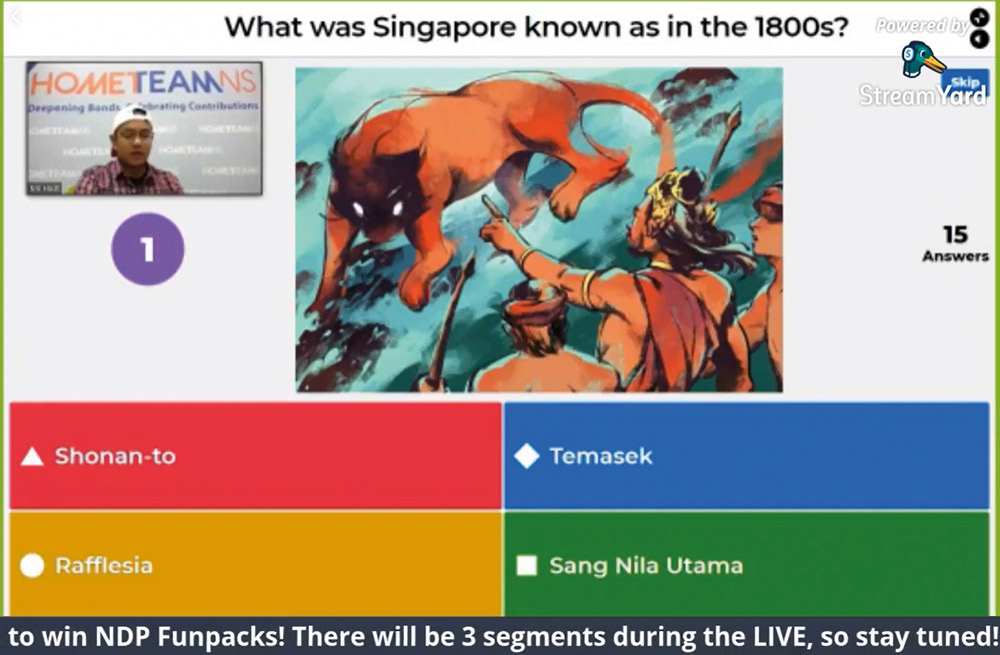 The top 3 winners walked away with attractive prizes.
1st Prize: Karcher Home Products Bundle worth up to $796
2nd Prize: BHG Multi-labels Shopping Vouchers worth $400
3rd Prize: Nando's Dining Vouchers worth $100
All Trivia participants each received an NDP Funpack as well.
Other posts you might like:
[box_1 query_per_page="2″ query_manual_ids="10512,9265″ meta_category="" meta_date="" meta_views="" meta_author="" meta_comment="1″ load_more_btn=""]