Driving Force – Trials were recently conducted to optimise the deployment of partially colour-blind PNSFs.
From 2018 to 2030, Singapore's NS enlistment numbers are set to decrease by 2 per cent yearly and reach a record low in 2030 as a result of falling birth rates.
In response to this, PNSD collaborated with the Ministry of Home Affairs Home Team Medical Services Division, TransCom, ProCom and Special Operations Command to conduct an operational review to redeploy more NSFs who are less medically fit to frontline vocations from May 2018 to Jan 2019.
Prior to the review, physically fit PNSFs diagnosed by the Ishihara test as partially colour-blind at Central Manpower Base were not deployed to frontline roles.
Based on the literature review with ophthalmologists from the Singapore National Eye Centre and Tan Tock Seng Hospital, as well as correspondence with Interpol in Canada, the Farnsworth D15 test was identified as a further method of evaluation to grade the severity of a PNSF's colour-blindness. The test is currently used to assess police officers in
 the US and Canada.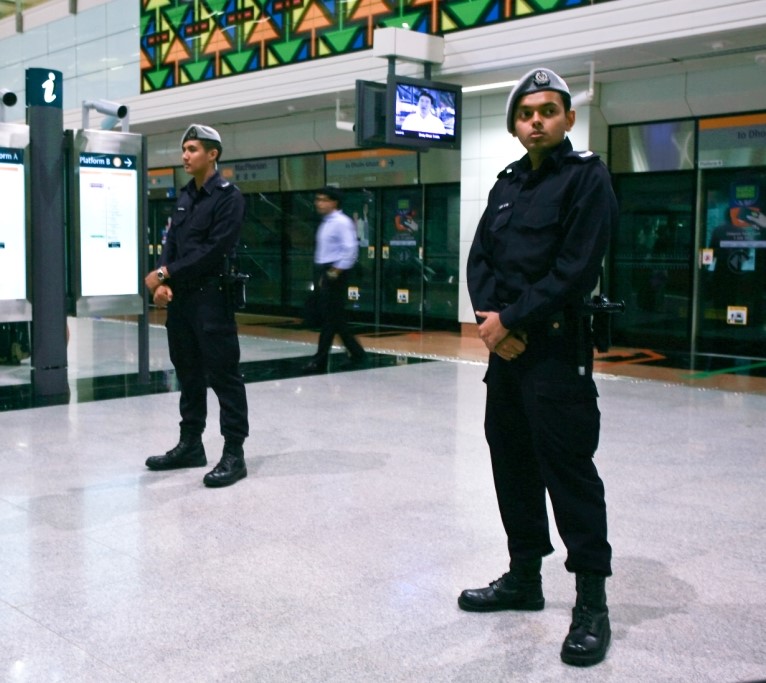 It was then hypothesised that partially colour-blind PNSFs who passed the Farnsworth D15 test could be deployed with minimal operational risks. This was backed by the reasoning that any imminent risk caused by colour vision deficiency could be mitigated with the help of troop mates.
Following these findings, PNSD conducted a series of trials on Physical Employment Standards (PES)-fit partially colour-blind PNSFs. The Farnsworth D15 test was used to determine the severity of their partial colour-blindness, before deciding to deploy them to the trial performed in Transcom.
A vocation-specific test was recently conducted in Transcom, where PNSFs were tested on their ability to identify people from their descriptions and colour indicators. Test results showed that the severity of partial colour-blindness largely did not affect their capability in performing frontline duties.
Annually, about 5 per cent of PES-fit PNSF enlistees suffer from partial colour-blindness. Most of them are able to drive and recognise traffic and signal lights. If the trials are successful, this could cushion the shrinking enlistment numbers and help meet the demand for frontline deployment.
Other articles that you might like: