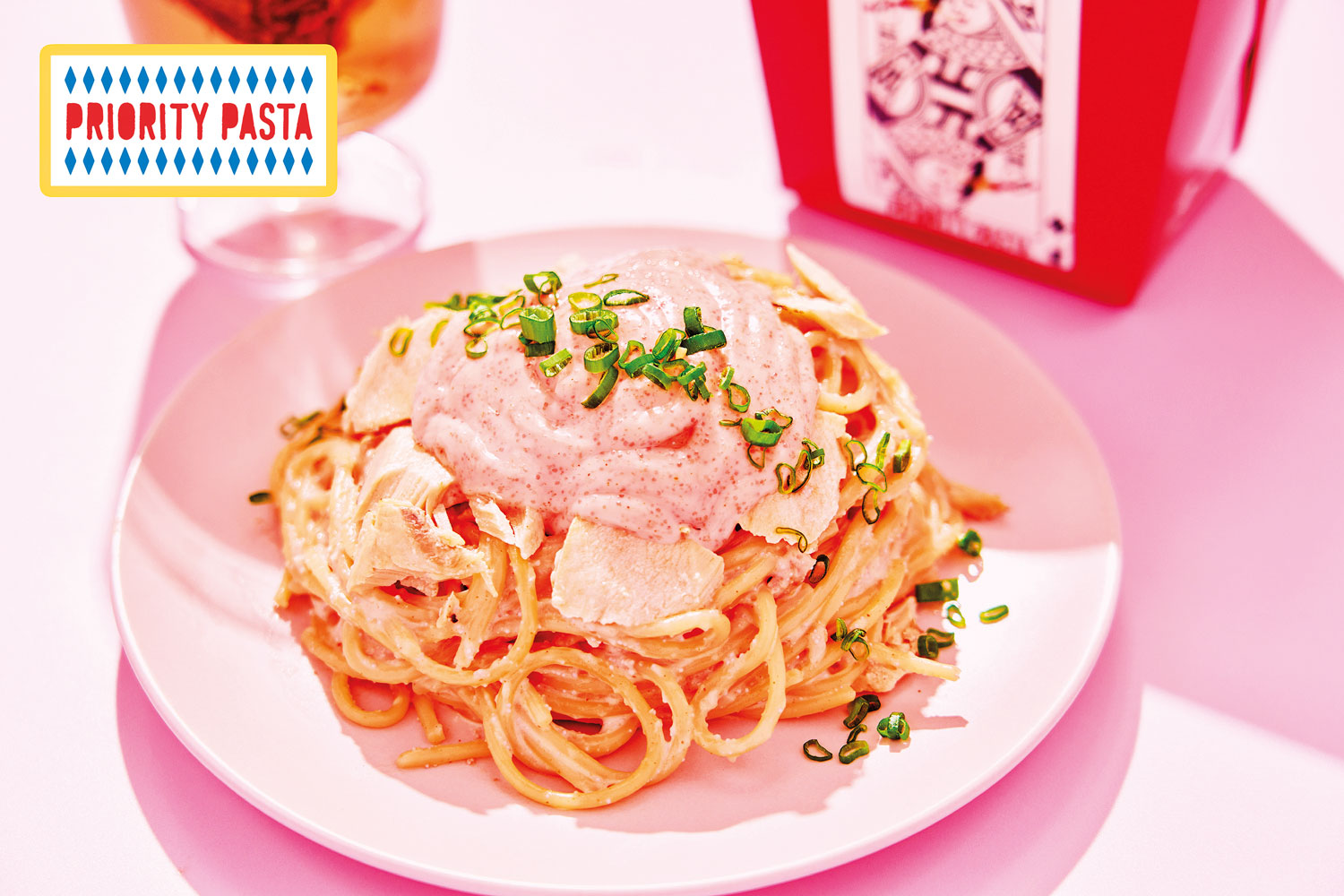 The Priority Club serves pizzas and pastas that 'break the rules' — think mala chicken pasta ($16.90) and thin-crust pizza drizzled with Japanese curry and topped with fries ($19.90). Regular flavours such as Hawaiian-style pizza ($19.90), and mentaiko and salmon pasta ($19.90) are also available. To keep you occupied during break time, chess sets (which can be transformed from the pizza packaging) or playing cards are included in your orders.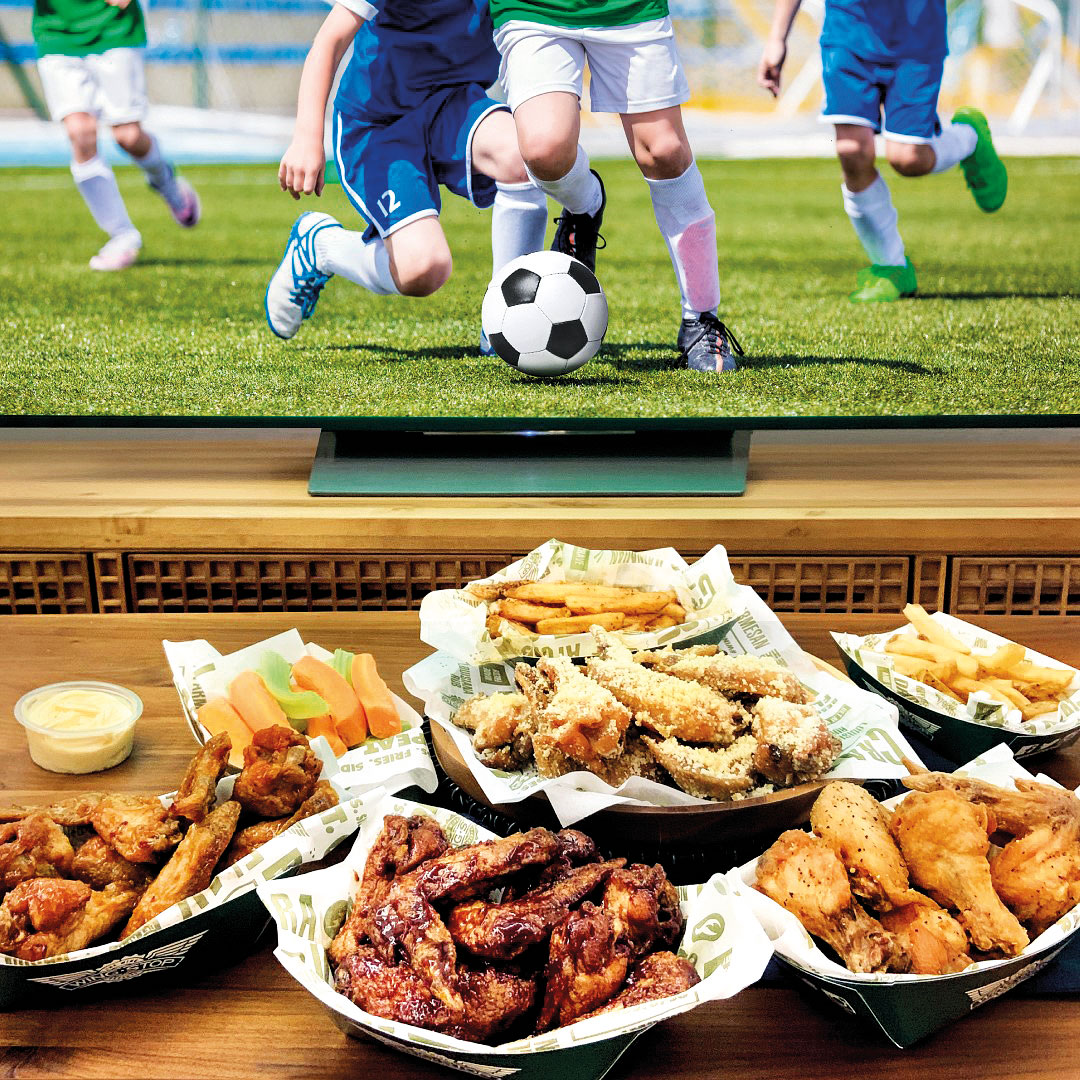 With multiple halal-certified stores islandwide and nine flavours of chicken wings to choose from, you can be assured of a fulfilling meal from these "wing experts". Go wild on flavours, from Texas Buffalo and Teriyaki to the spicy Kecap Manis and Inferno, as you go up the heat scale. For the ultimate family-sized treat, the Big Night in Bundle packs come in 12 classic wings + 12 boneless wings ($52.95) and 20 classic wings + 20 boneless wings ($82.95). Both include tenders, sides and dips. You can also go a la carte with the 50-piece classic wings ($61.95, delivery only) or 100-piece classic wings ($119.95, delivery only).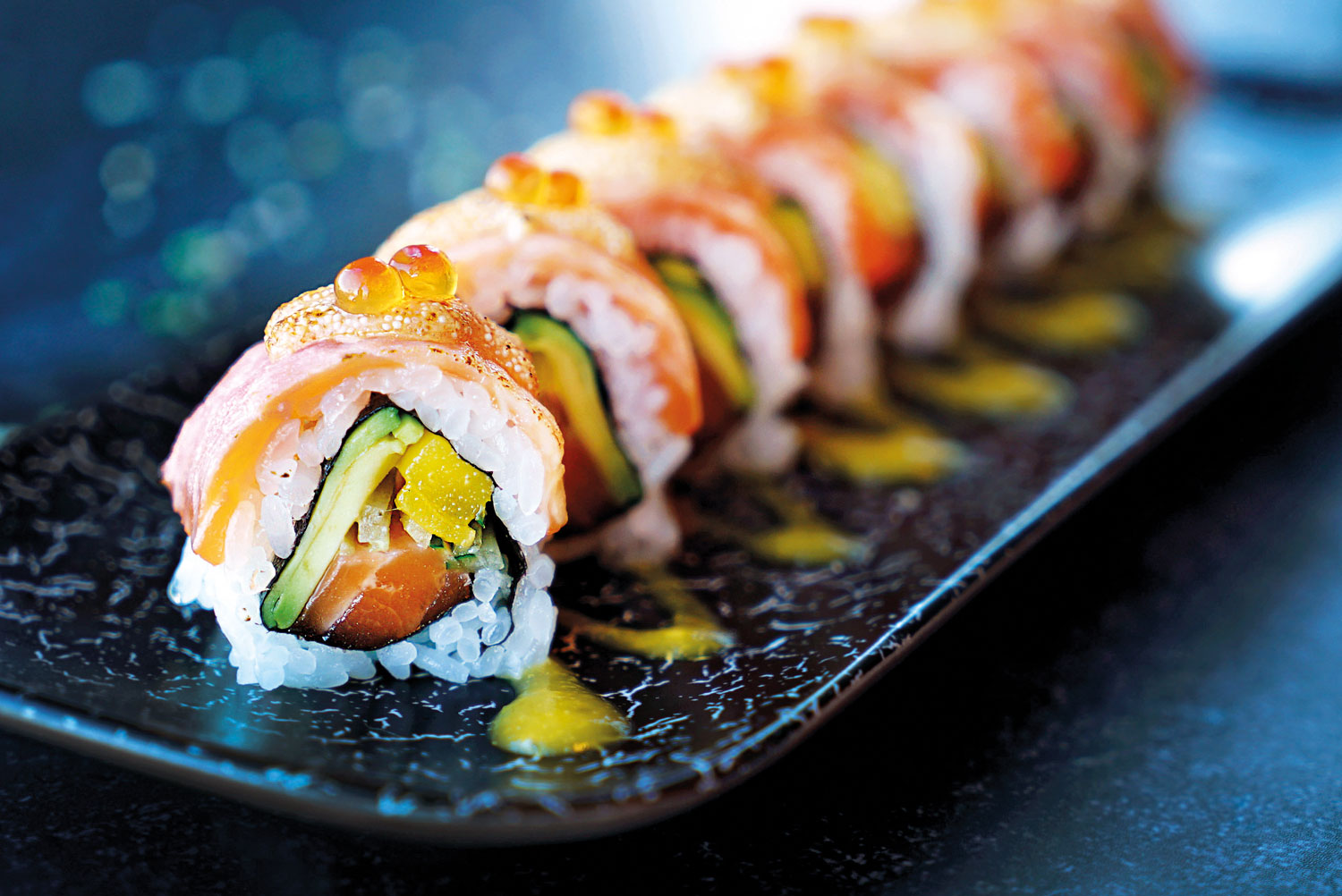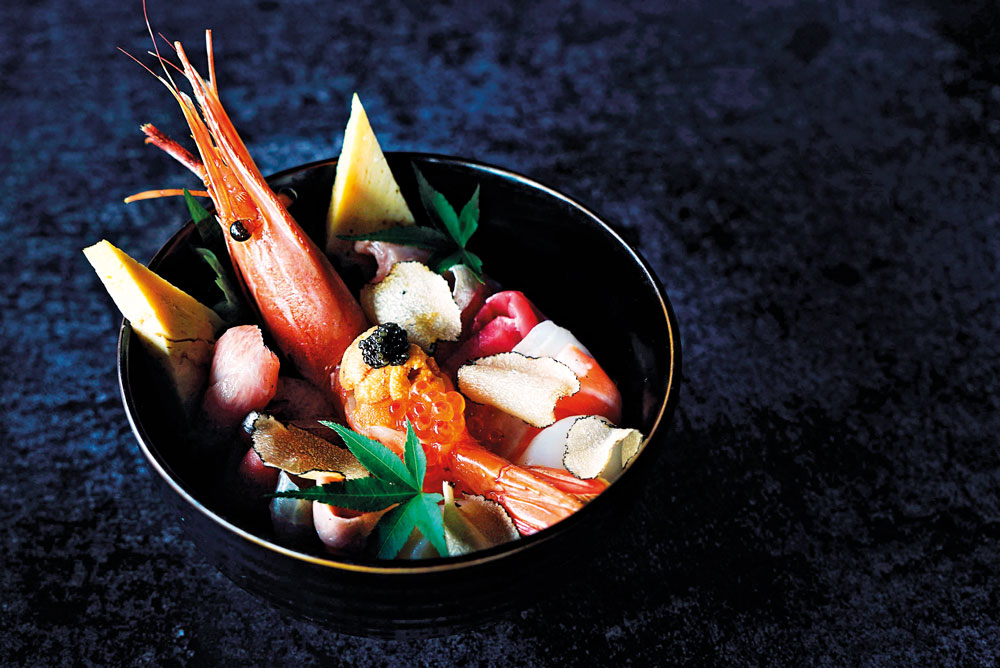 This urban-cool restaurant serving "reinvented" Japanese cuisine is the go-to place if you're not looking for the usual fried finger foods. Perennial favourites include the Golden Age maki roll ($30), featuring seared salmon with mentaiko sauce, mango puree, cucumber, avocado and salmon roe; and Cowabunga ($36), where seared A4 Wagyu beef slices are wrapped around Japanese rice and cream cheese, cucumber, tobiko (flying fish roe), potato floss and homemade spicy mayo. Feeling victorious? The Kickass Chirashi Don ($78) and High Roller Wagyu Don ($98) are the ultimate indulgences. The latter features Ohmi A4 Wagyu, Hokkaido uni, ikura, caviar, summer black truffle and onsen egg.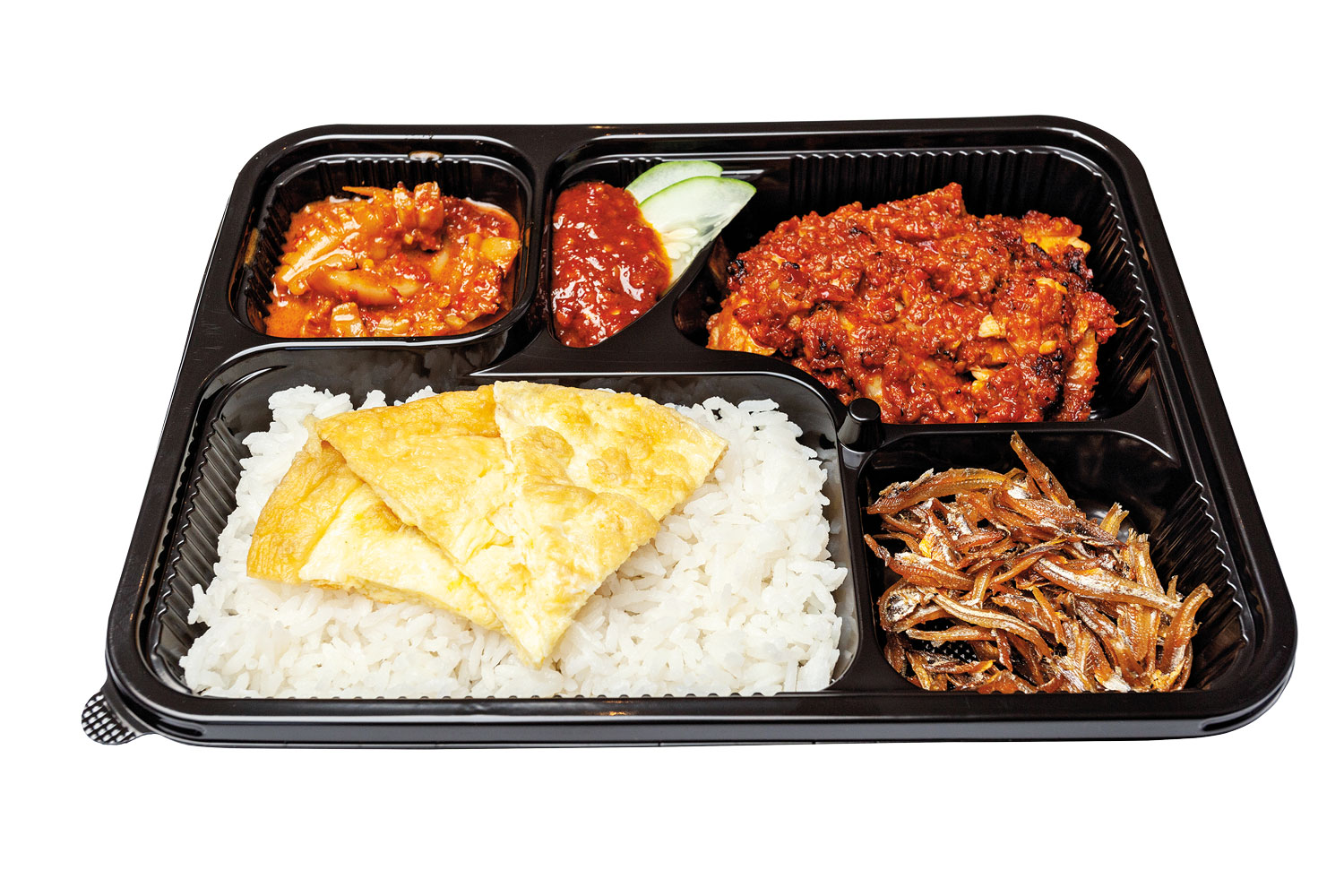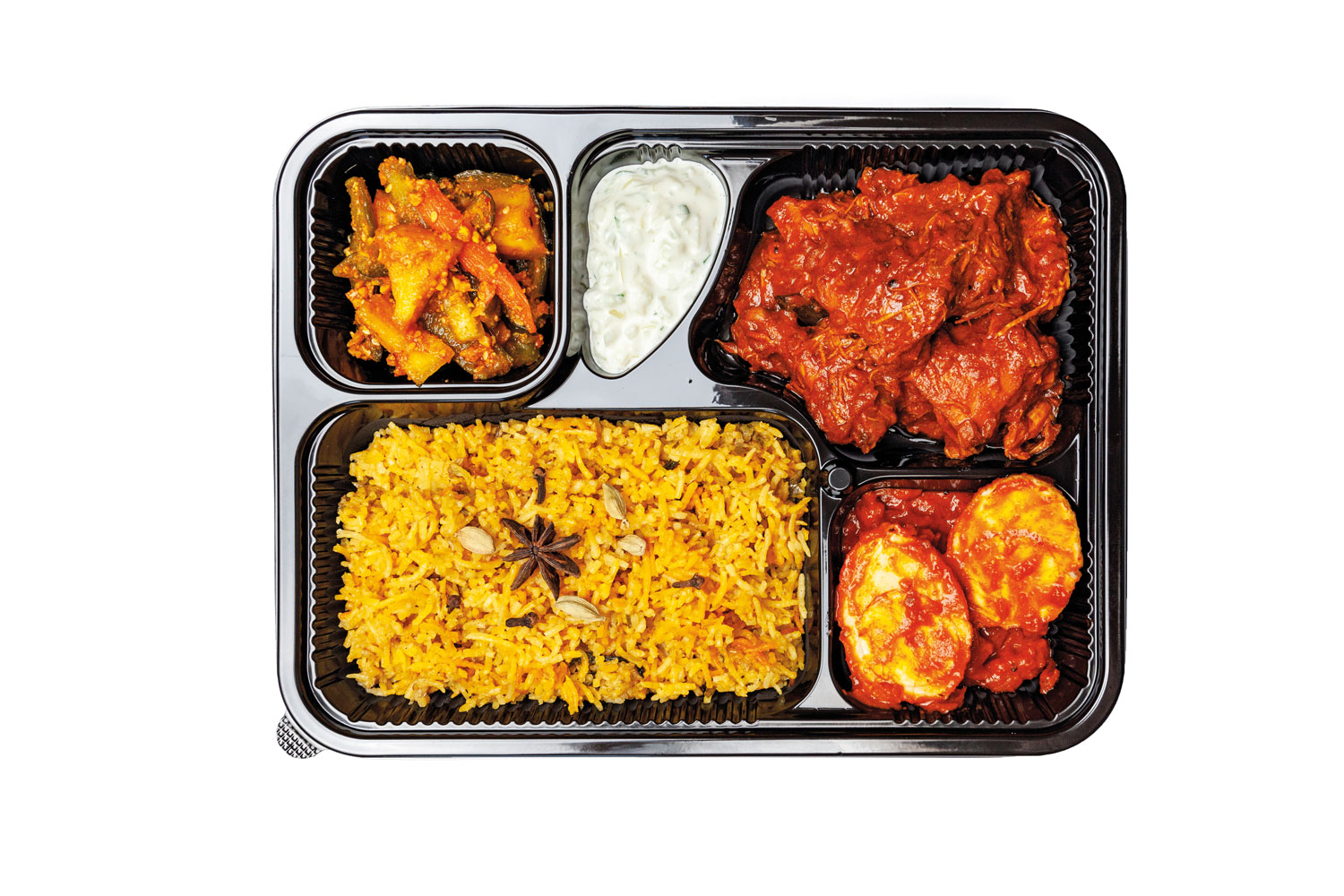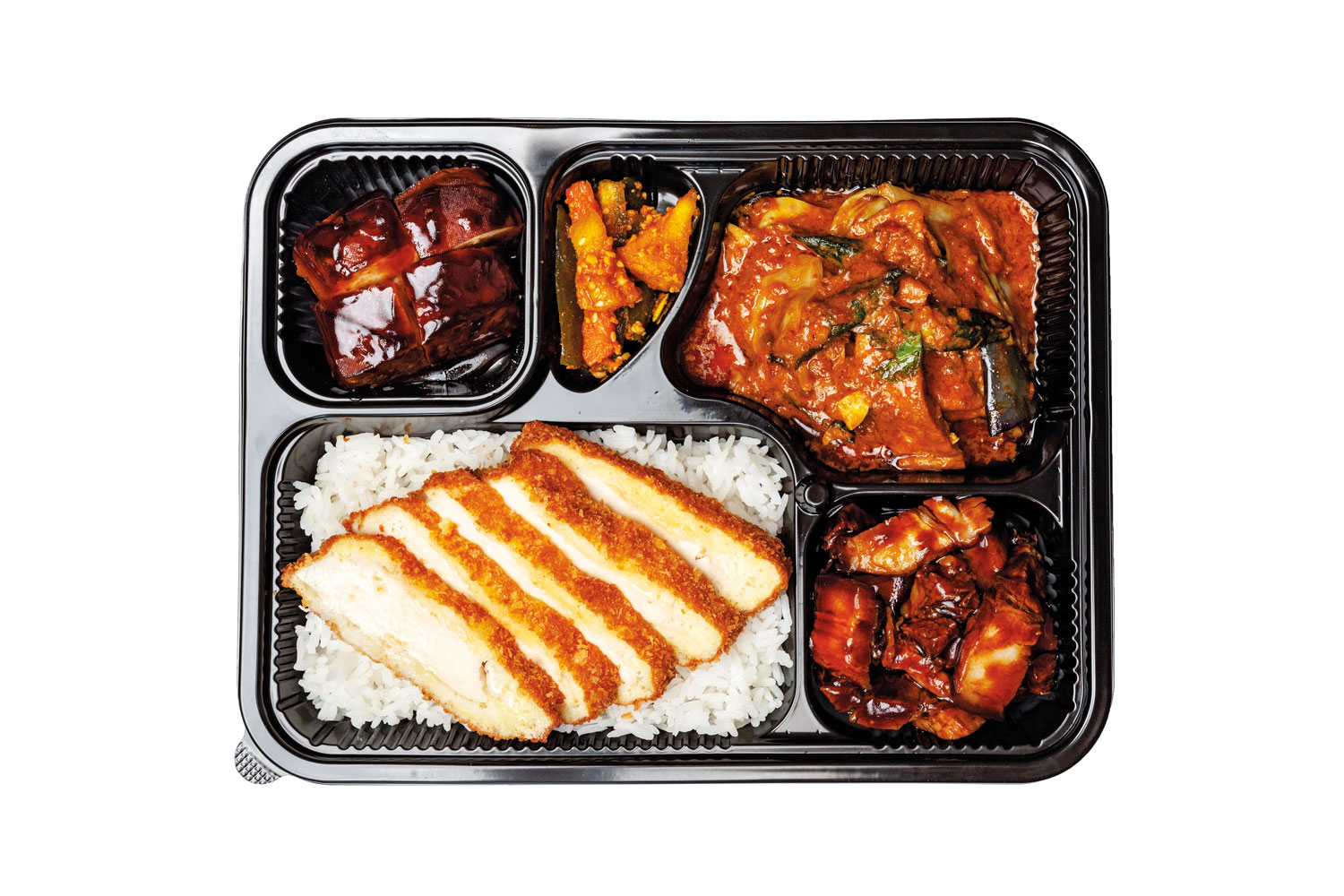 From New Ubin Restaurant comes a fresh concept offering specialty local delights under its five sub-brands: Ubin Nasi Lemak, Vijay Banana Leaf, Ah Koon Scissor Cut Rice, Ah Ma Chicken Curry Noodles and Ah Boon Signatures. Founder SM Pang personally R&D-ed each concept based on his childhood kampung memories of dishes from different ethnic groups. Ubin Nasi Lemak ($15), with grilled chicken, sambal cuttlefish and omelette, is inspired by Pang's Nonya grandmother's take on the coconut rice dish. Other bestsellers include Chicken Cutlet Curry Rice ($15) with vegetable curry, braised pork belly, beancurd and achar; and Chicken Masala ($12) with biryani rice, masala egg, and raita (Indian yoghurt sauce).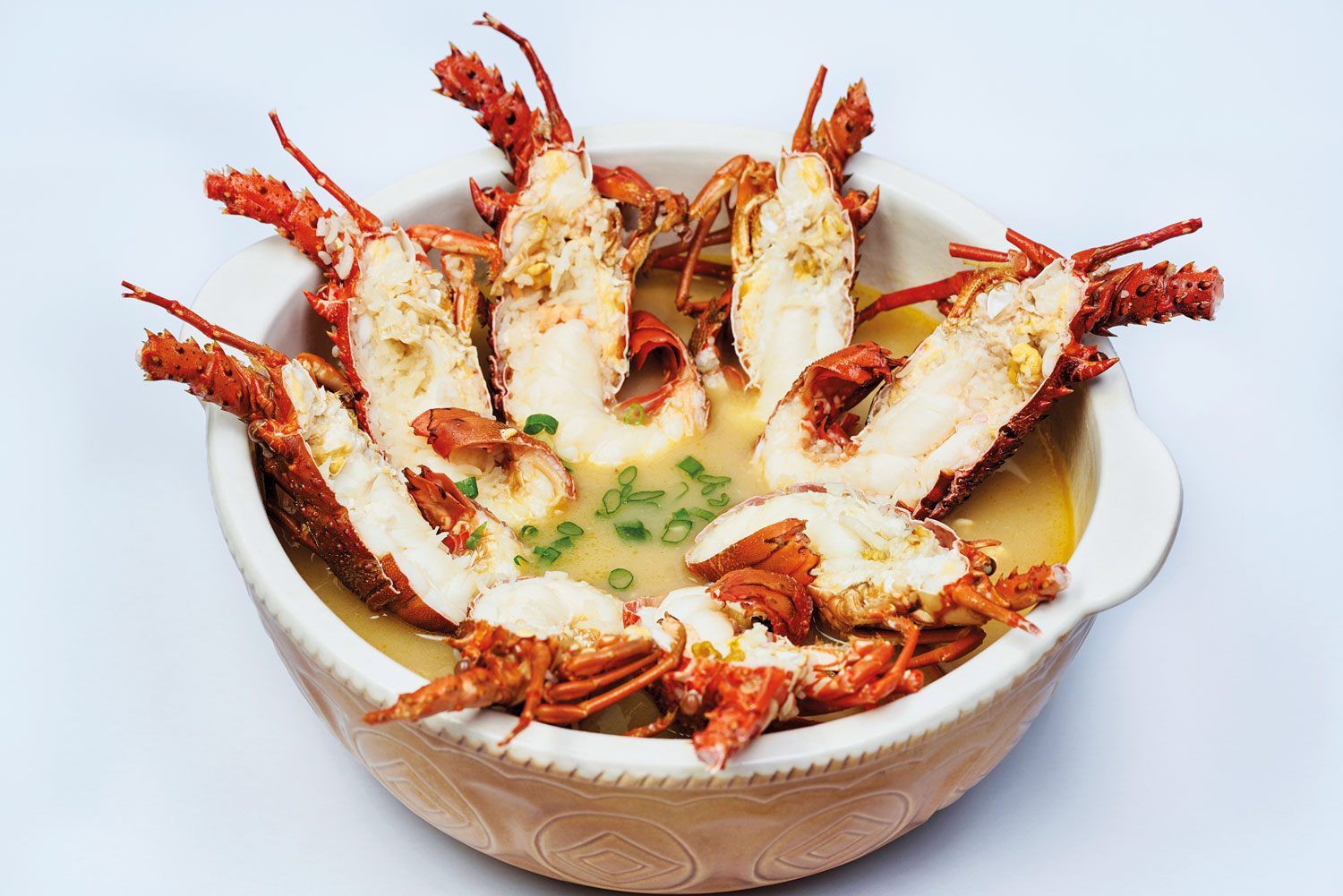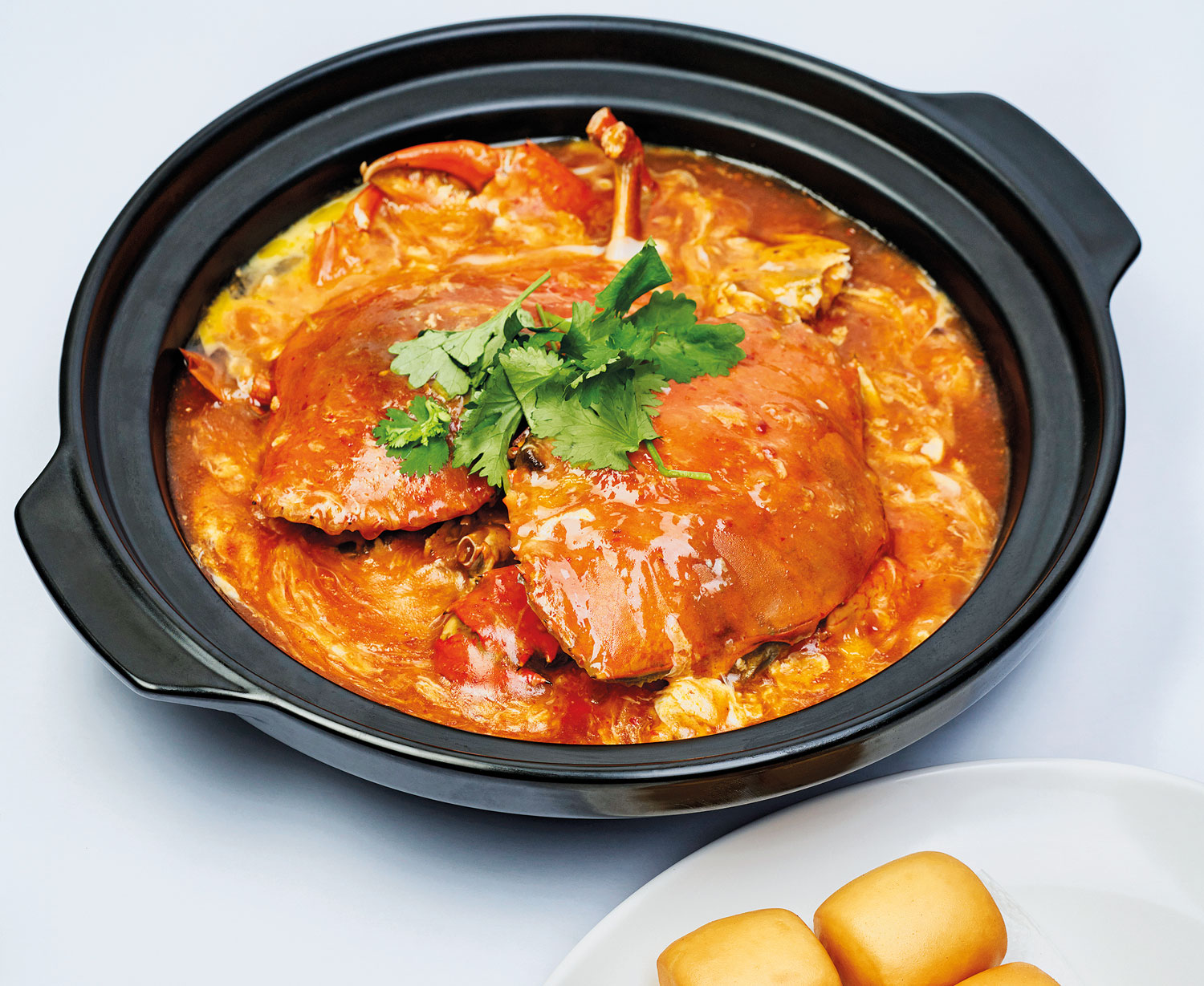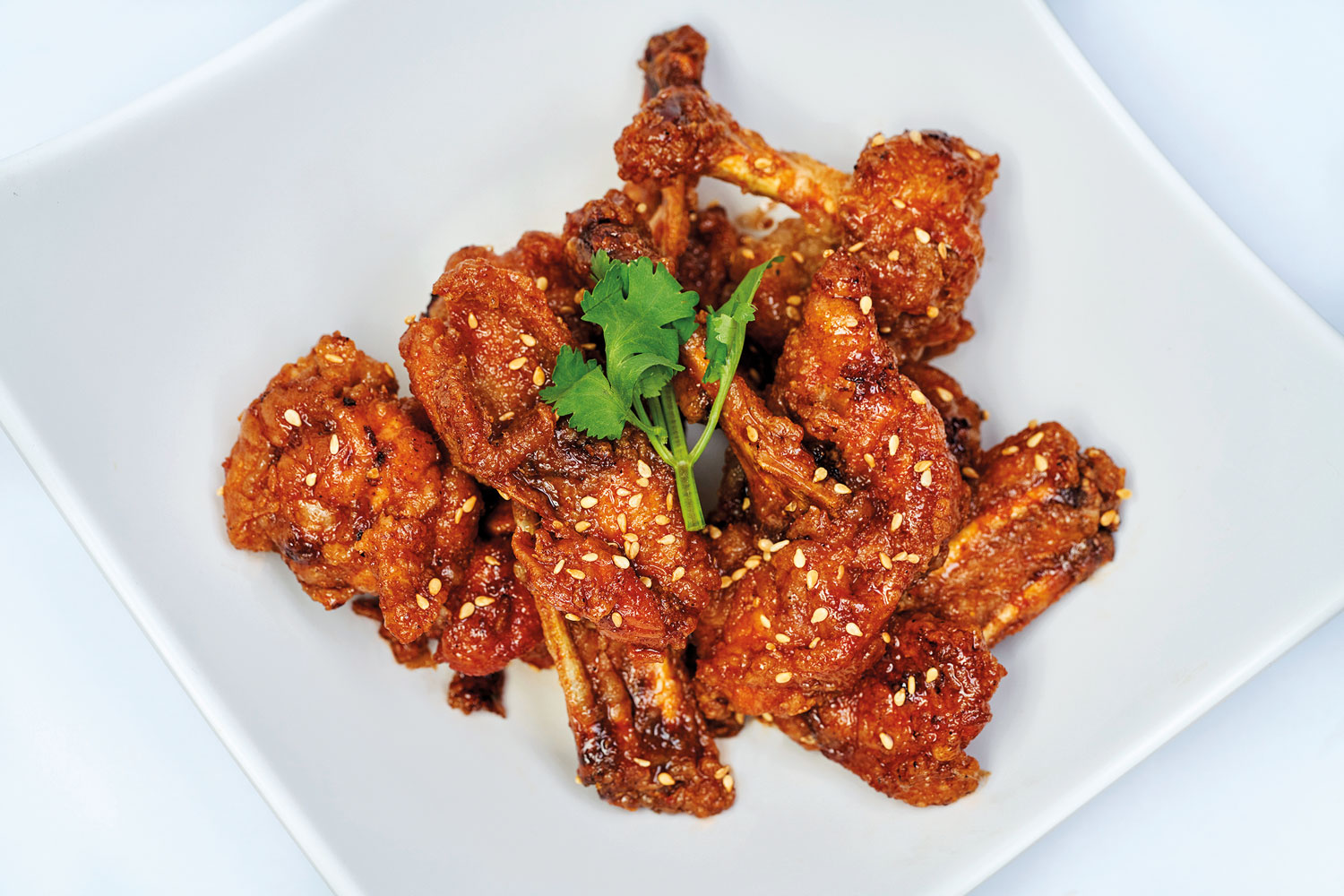 For a big tze char feast, choose Orchid Live Seafood. Its signature Lobster Porridge (from $70), Teochew Cold Crab ($70) and white pepper/chili/cream cheese/black pepper XL Crab ($120) are guaranteed to keep everyone in the household satisfied. In operation since 1999, the restaurant is said to be the originator of the lobster porridge dish which is cooked Teochew-style in a flavourful broth. Steven Chicken ($14) — named after the owner and chef — is a dish of deep-fried Marmite- and honey-marinated chicken wings. Set menus for 2-7 pax are available.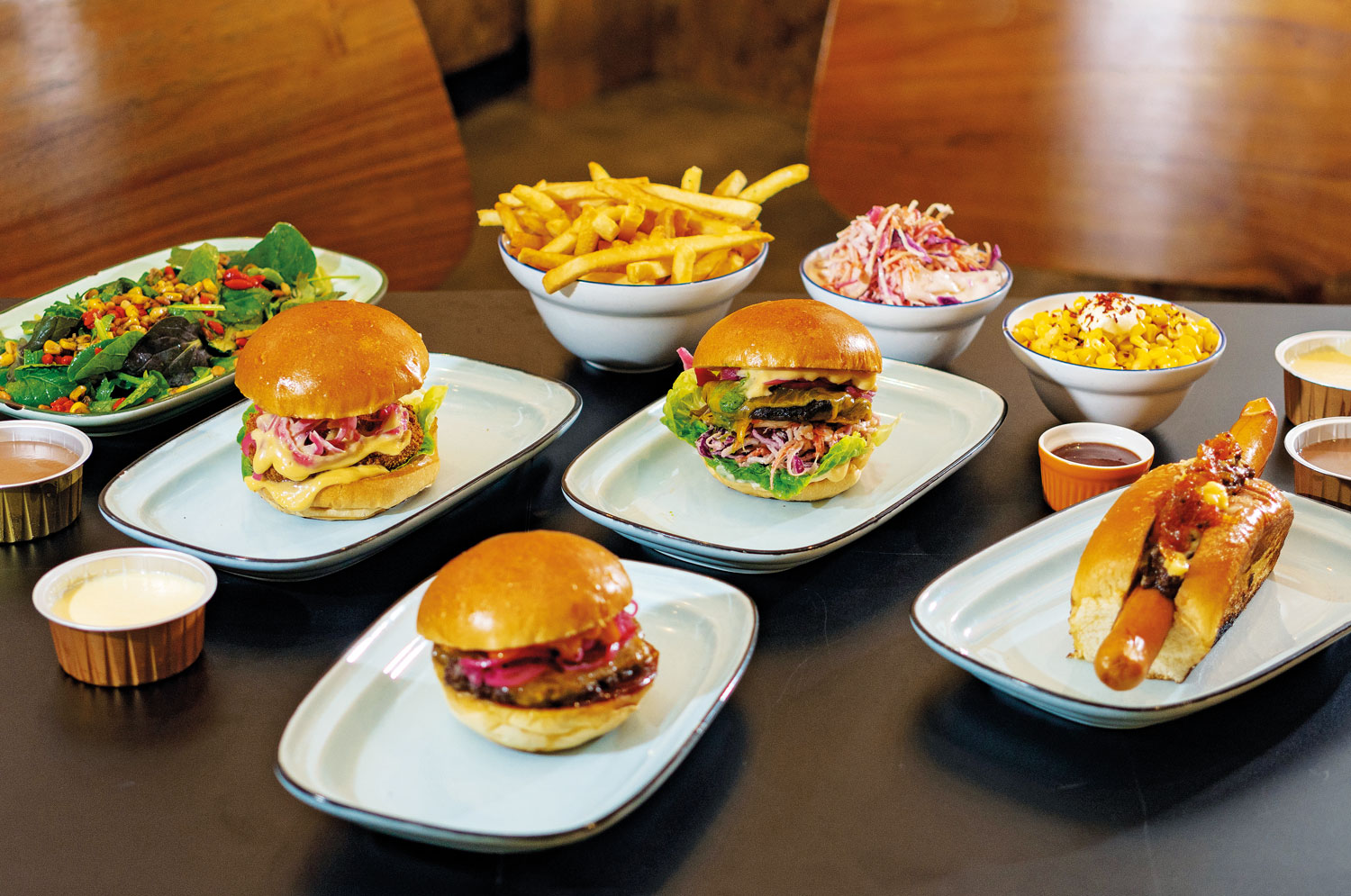 The popular Three Buns gourmet burgers from Potato Head Singapore are now available in halal-friendly versions at Tiga Roti (Malay for "three buns"). Chef Adam Penney was inspired by his Muslim wife and their love of local cuisine to create a cloud kitchen offering bites such as Hot 'Dang ($15; pulled barley-fed beef brisket, rendang gravy and coconut aioli), and Truff It Up ($13; grass-fed La Pampa Argentinian beef patty, sharp cheddar, truffle aioli and onion marmalade).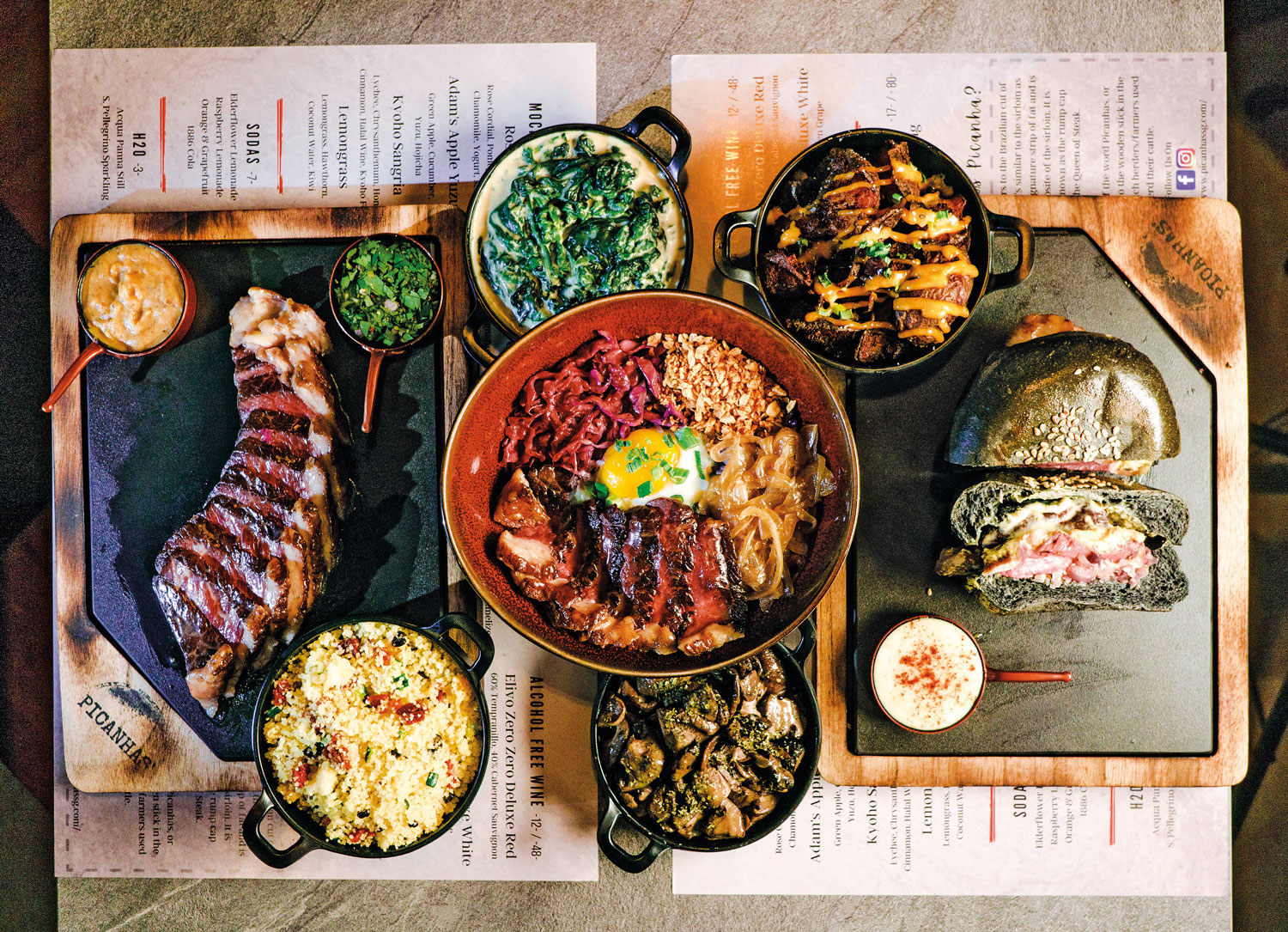 A Brazilian beef favourite is the specialty at this halal-certified establishment. The picanha cut — that comes from the top of the rump — gets the royal treatment as a steak with binchotan butter ($25); or as chunky slices in the Picanha Don ($17). The latter is a protein-rich one bowl sustenance of butterfly pea flower-infused rice, fried garlic bits, caramelised onions, pickled cabbage and onsen egg — guaranteed to last you through the night. Add more fibre to your meal with sides such as creamed spinach, mushroom, and double-cooked potatoes ($7.50 each).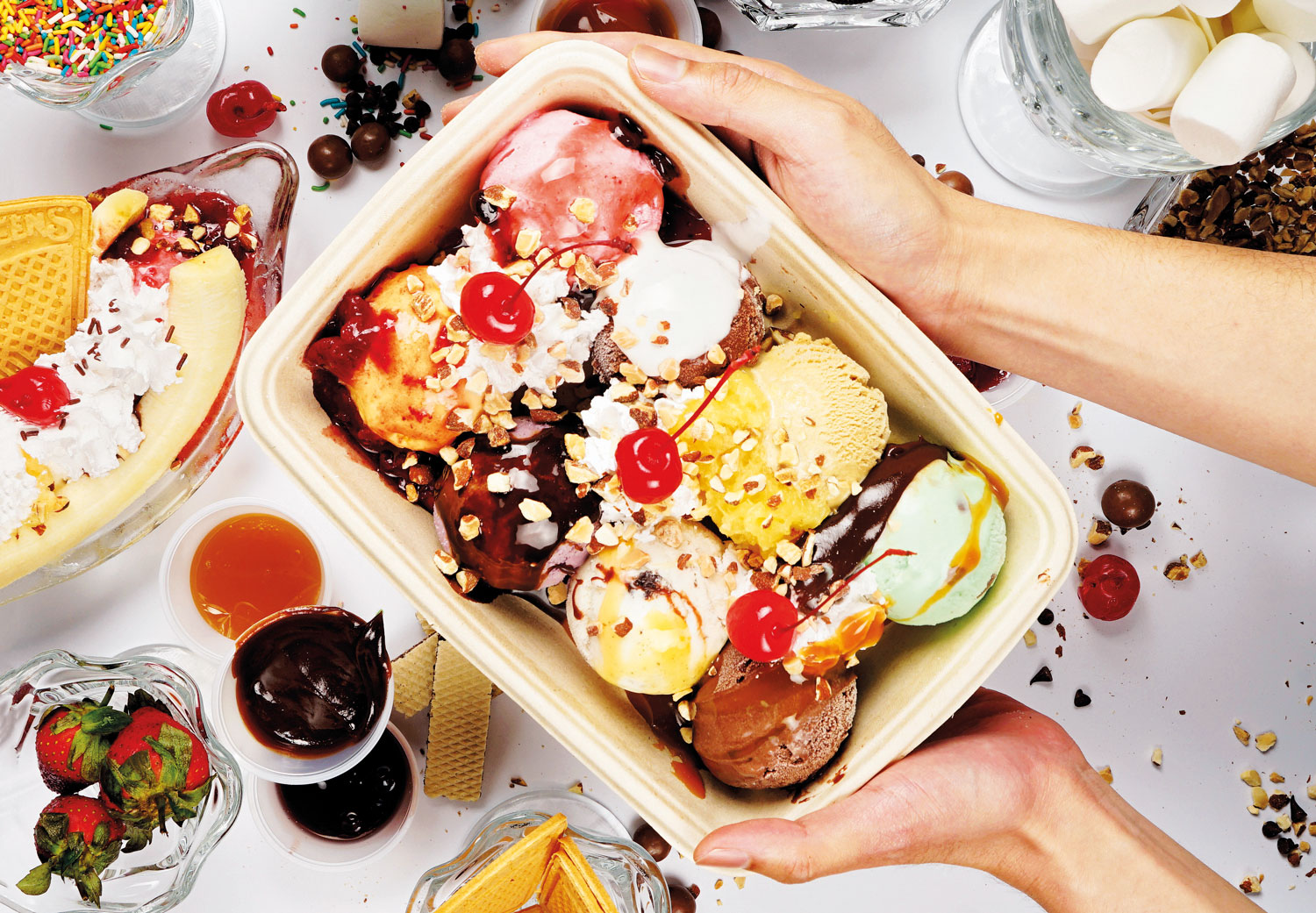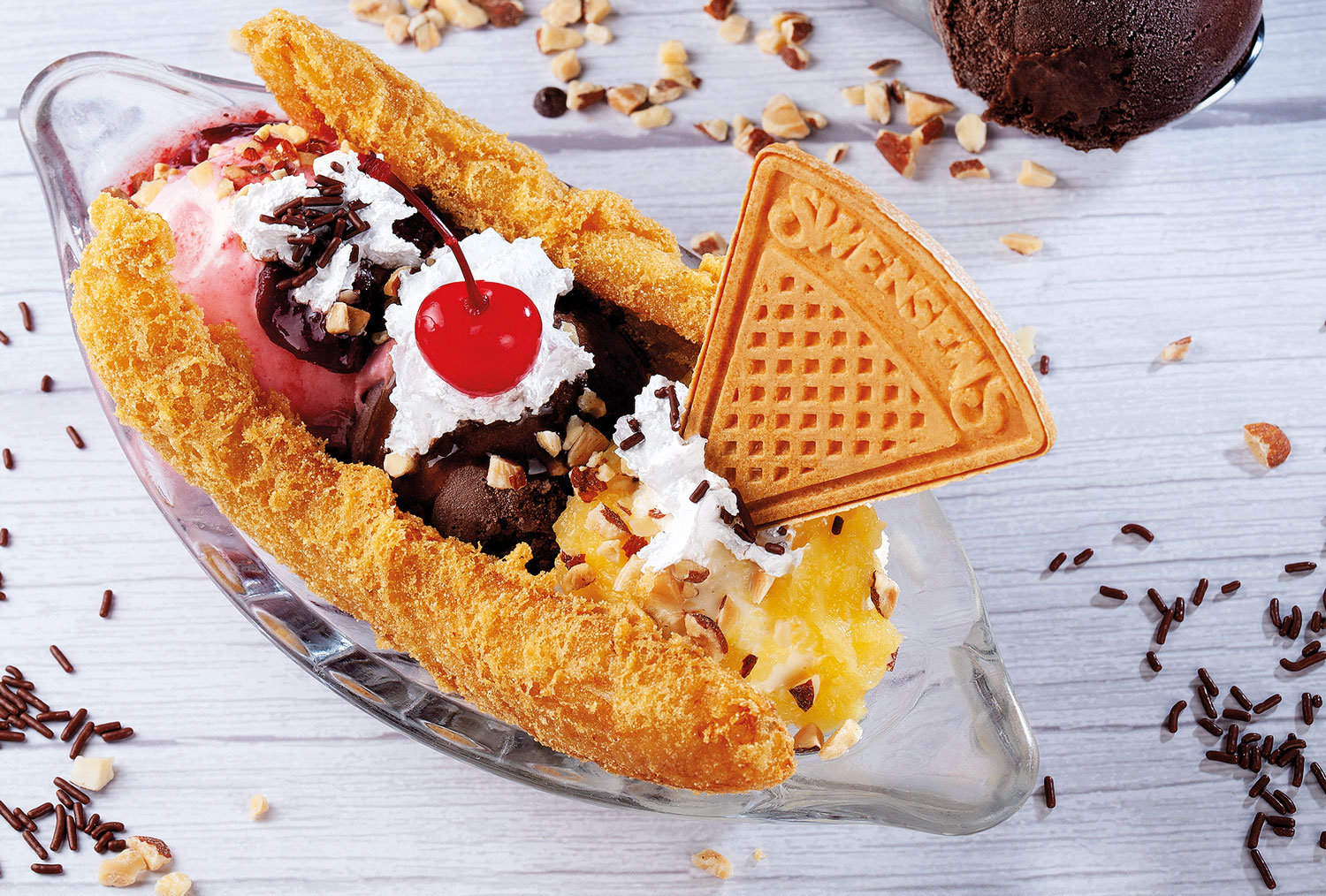 There's nothing like ice-cream to soothe your throat after cheering for your team. Earthquake in a Box ($25.47) offers eight scoops of ice-cream plus eight toppings, while the Jumbo Banana Split ($19.05) includes strawberry, Chocoholic and vanilla ice-cream topped with chocolate fudge, tangy strawberry, pineapple and bananas. Should you prefer your ice-cream 'naked' (i.e. without toppings), Topless 15 ($17.98) gives you 15 scoops from 24 available ice-cream flavours. The halal-certified Swenson's also offers a wide selection of finger foods, salads, pasta, pizzas, burgers and steaks. Best of all, you can spend your HomeTeamNS vouchers for takeaway orders till 31 December 2021.

*Prices from Foodpanda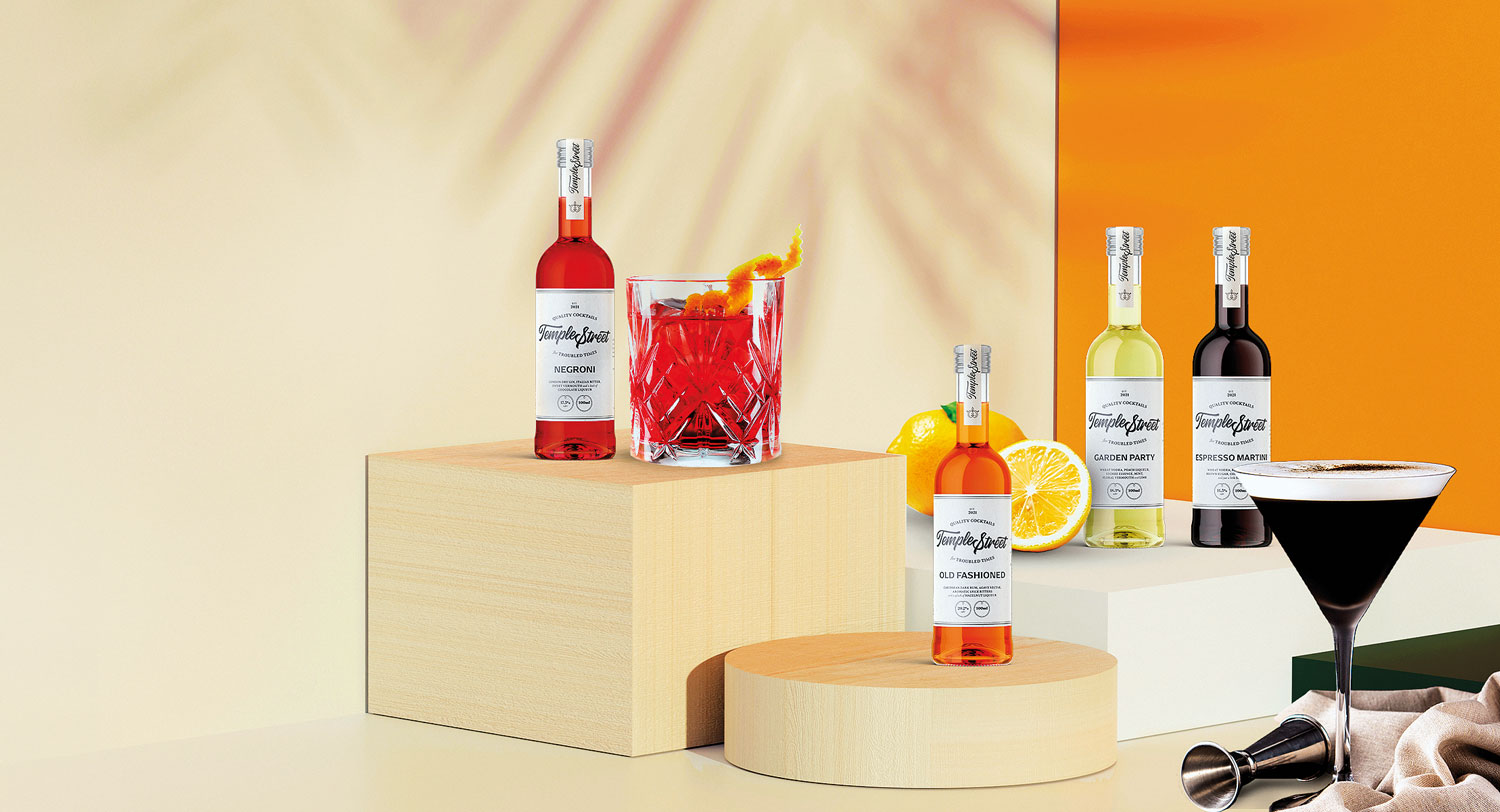 Enjoy both cocktails and beers, and can't choose between the two? Get both! The guys behind Trouble Brewing craft beers have created four varieties of Temple Street bottled cocktails. These ready-to-drink mixtures are shelf-stable and affordably priced at $11 per serve. Old Fashioned, Negroni and Espresso Martini are the spirit-forward cocktails with a smooth touch, while Garden Party is a refreshing vodka blend with peach liqueur, lychee essence and touch of mint and lime. Make it a Marathon Bundle ($150) with a six pack (beer of your choice) and three sets of all the cocktails mentioned above.
Other Posts You Might Like