Two members of the Home Team Volunteer Network share their journeys on how serving the community has become their pastime.
LIM ZI FEI

Volunteering has always been an enriching and rewarding experience for Zi Fei, as he gets to learn and meet with like-minded people. He was an active member in the National Police Cadet Corps (NPCC) during secondary school and when he graduated in 2018, one of his seniors invited him to join the Anti-Drug Advocate (ADA) programme. "I hope to see a drug-free Singapore for my generation as well as future generations — so that my peers and loved ones never have to lose their dreams to drugs," he said.
Zi Fei shared that his time with NPCC taught him discipline, teamwork and responsibility, while being an ADA has improved his social skills, and taught him to communicate effectively as well as manage projects. "Volunteering has become my hobby, as it brings so much joy and fulfilment. I am able to contribute back to the society, while learning new skills and meeting more people."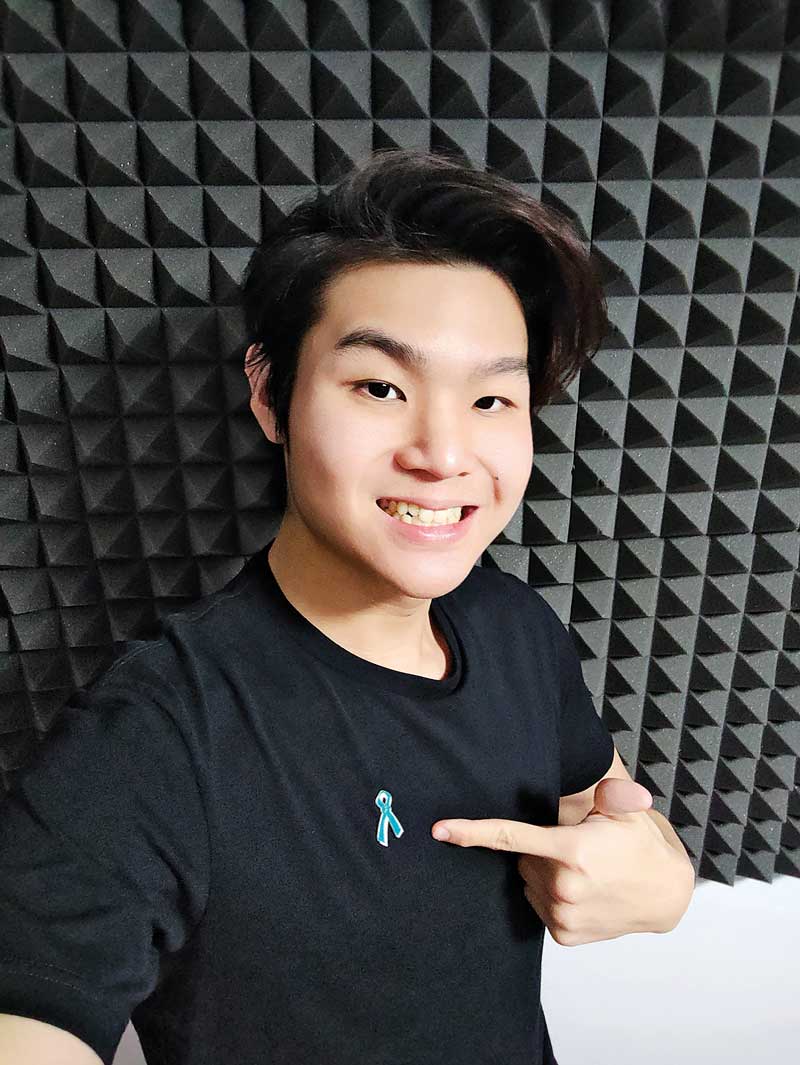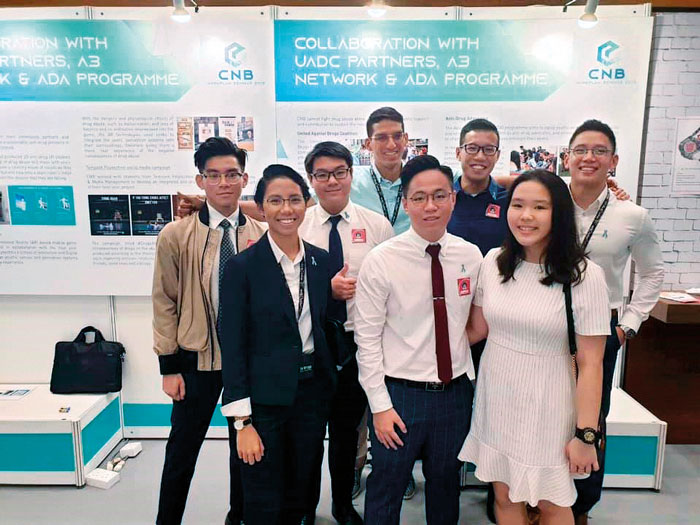 TEO JIA CHENG
PRESIDENT, SMU CIVIL DEFENCE LIONHEARTER CLUB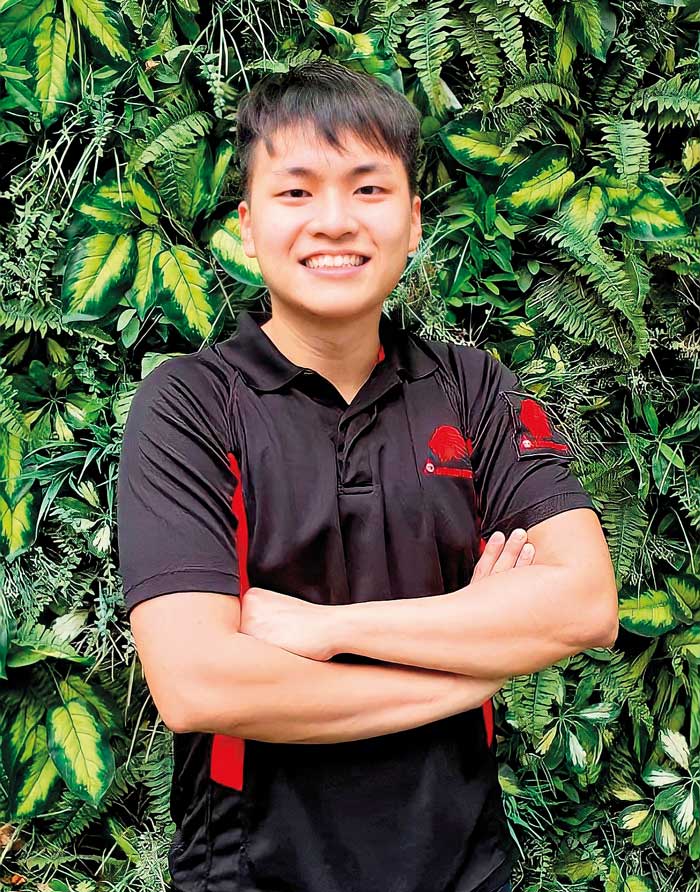 Jia Cheng's passion for volunteering started during his time in National Service (NS). He was posted to Ang Mo Kio Fire Station as a Rota Commander in Rota 3, after attending the SCDF Rota Commander Course. One of the incidents his team responded to was a road traffic accident along the Central Expressway. There were three casualties and one was trapped in the passenger seat. Every second was crucial and his Rota did a commendable job in calming and rescuing the passengers.
Jia Cheng vividly recalled: "As the casualties were loaded up the ambulance, I felt a sense of pride in my team and myself. Lifesaving is never a one-man job. It involves coordination and trust within team members."
Knowing what he was doing was making a positive impact on the community spurred Jia Cheng on in his volunteering journey. After NS, he enrolled at Singapore Management University (SMU) and joined its Civil Defence (CD) Lionhearter Club. He also volunteers as a Community First Responder via SCDF's myResponder app. "With the skillsets I acquired during NS, I believe I can make a difference, by sharing and inspiring others to do the same," he said, adding that volunteering is one of his hobbies.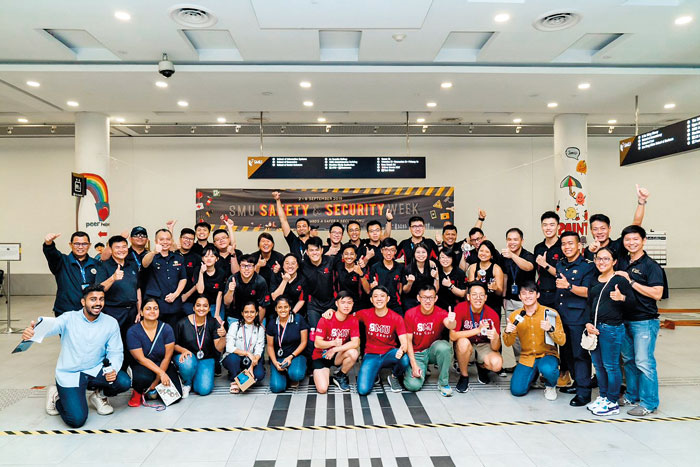 Other posts you might like: