Exercising as a family is a great way to spend quality time with loved ones while getting everyone fit and active.
TEXT: CHERYL TAY
PHOTOS: TWISSTII
During the COVID-19 pandemic when we are encouraged to stay home — and away from gyms and sporting venues — it is easy to lose the motivation to exercise. But by roping in family members to work out together, keeping fit can be much more fun with everyone helping to encourage each other. It also fosters closer intergenerational bonds. In fact, a University of Cambridge research study showed that parents are strong influences to their young children, and that doing physical activities together helps the little ones establish lifelong healthy habits.
Here are five ways you can keep fit as a family:
Continue the 'steps' challenge
Using a smartwatch or a fitness tracker — like the one given out by the Health Promotion Board for its National Steps Challenge — hold a mini competition in your household, where everyone tracks the number of steps they take daily. By the end of the week, the person with the least steps will have to do the dishes for a week, wash the car, or perform other household chores. Having a contest like this encourages family members to get up and move around — don't be surprised if grandma starts walking around the house in circles just to clock those steps!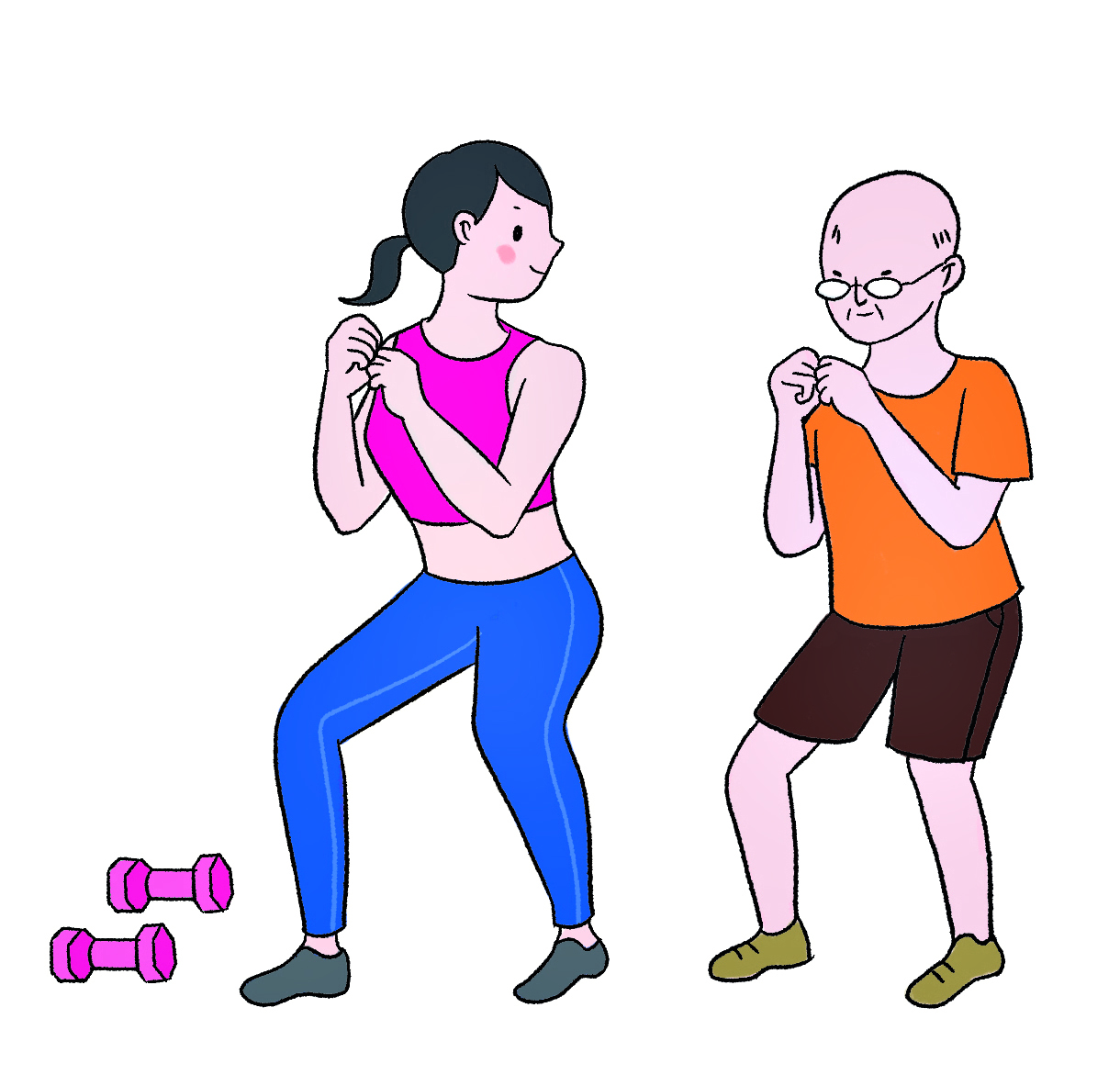 Do something during commercial breaks
Watching television programmes together after dinner is one way to unwind as a family. While doing so, take the opportunity to perform some light workouts during commercial breaks. Task each person to think of an exercise, for example, bodyweight squats or sit-ups. Once the commercials are on, everyone gets off the couch and starts putting in the reps. By the end of the hour-long drama, you would have completed a fair bit of exercise.
Play a virtual sport
There are several video games by Xbox, PlayStation and Nintendo that can work up a sweat. And these can be hooked up to your TV screen in the living room so that everyone can join in the fun. For example, Nintendo has Wii Sports where the motion-sensing capabilities of the Wii Remote mimic the actions used in real-life sports, such as swinging a golf club or tennis racquet. There are five sports simulations available on Wii Sports — tennis, baseball, bowling, golf and boxing — so you can organise different friendly tournaments with your family.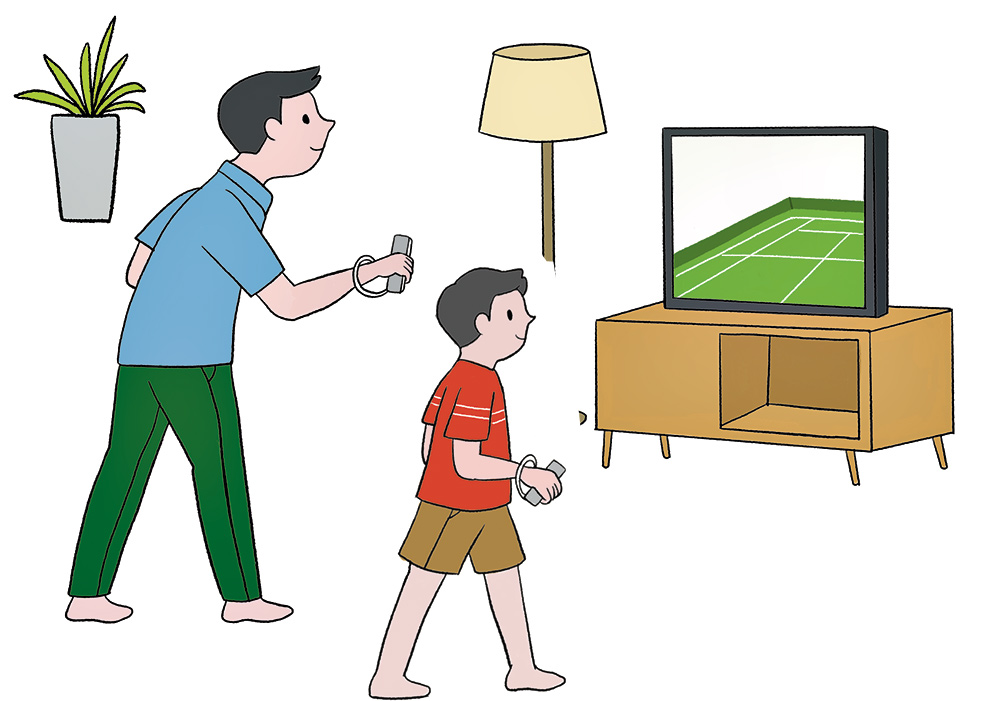 Another popular video game is Just Dance where players have to mirror the choreography as closely as possible. Depending on the versions you have, Just Dance has tracks by popular singers, including Ariana Grande, BLACKPINK, Dua Lipa, Bruno Mars, Justin Bieber and more.
With circuit breaker measures easing, you can now go on a hike with your family — though be sure to take the proper precautions. Options are abound: places like Bukit Timah Nature Reserve and MacRitchie Reservoir are popular choices, but there is a mega trail you can take on as a full-day excursion — the 36-kilometre (km) Coast-to-Coast (C2C) trail.
The C2C trail literally goes from coast to coast, and links Coney Island in the northeast to Jurong Lake Gardens on the west side of the island. Through roadside paths and park connectors, the C2C trail will take you through green spaces such as Bukit Batok Nature Park, Bishan-Ang Mo Kio Park and the Botanic Gardens.
If you prefer a less-strenuous track, try the Southern Ridges — a 10-km route that connects Mount Faber Park, Telok Blangah Hill Park, HortPark, Kent Ridge Park and Labrador Nature Reserve. On this route, you will also pass Henderson Waves, Singapore's highest pedestrian bridge at 36 metres above Henderson Road.
To avoid congested parks, especially on weekends, visit National Parks Board's website, safedistparks.nparks.gov.sg, to check the crowd levels.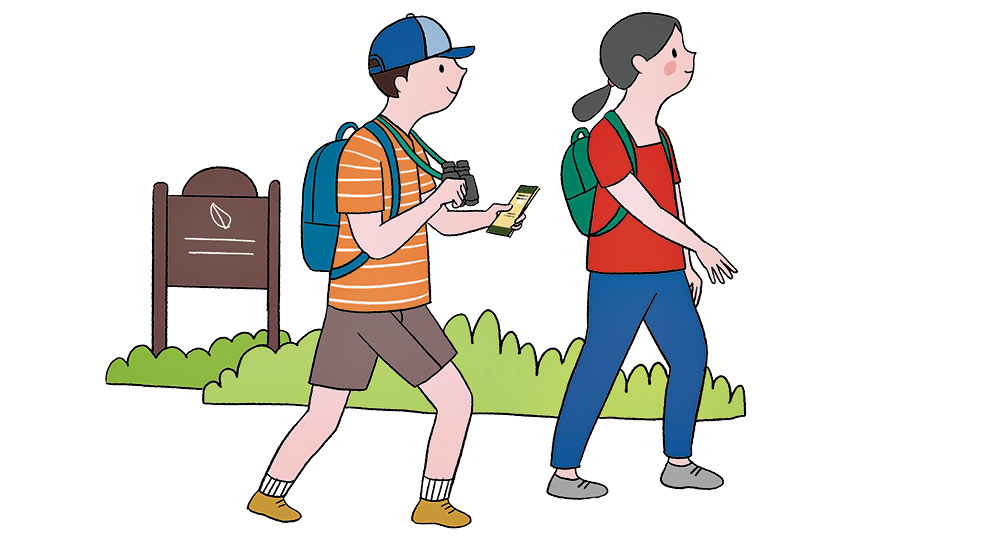 Do a Zoom workout
Gyms and fitness studios may not be able to operate at full capacity due to safe distancing rules, but many establishments have started offering virtual workouts via video conferencing apps like Zoom. You can decide as a family on the type of workouts to try, for example, high-intensity interval training, Zumba, yoga, boxing or Barre, and at a convenient time where everyone can make it. An advantage of doing a Zoom workout is that you can see and interact with extended family members, unlike workouts on Facebook or Instagram where you can't see the other participants. The trainer conducting the workout on Zoom is also able to check on your form and address you personally.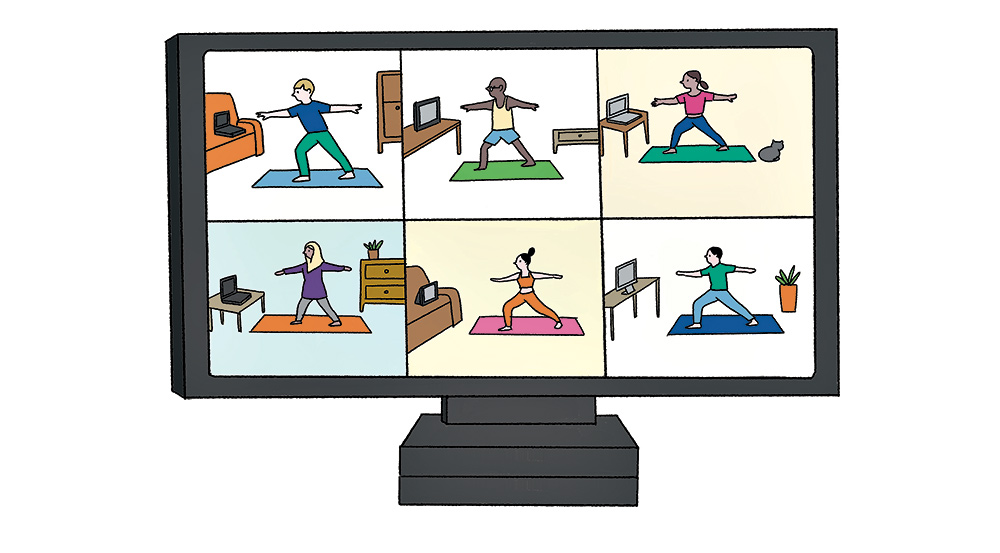 Get Fit with Fitness Workz!
Hot-foot to your nearest Fitness Workz gym for an energising workout. For more information, visit hometeamns.sg/fitnessworkz.
Other posts you might like:
[box_1 query_per_page="2″ query_manual_ids="10512,9265″ meta_category="" meta_date="" meta_views="" meta_author="" meta_comment="1″ load_more_btn=""]