Meet Nur Eryka Binte Muhammad Imran, an outstanding student of Nitec in Fitness Training 2023, a HomeTeamNS Scholarship recipient, and a passionate hockey player.
TEXT: NUR ADLINA BINTE ADAM
PHOTOS: HOMETEAMNS, NUR ERYKA BINTE MUHAMMAD IMRAN
When Ms Nur Eryka Binte Muhammad Imran saw the outstanding graduate for the Nitec in Fitness Training when she emceed her seniors' graduation ceremony last year, she thought to herself: "Wow, I want to be like him."
On her own graduation day the following year, she fulfilled her dream.
During the Nitec Graduation Ceremony at the Institute of Technical Education (ITE) College West on 14 February 2023, she was named the Outstanding Graduate for Nitec in Fitness Training. Mr Joseph Loh, Director of Business Strategies of HomeTeamNS, presented the HomeTeamNS Scholarship to Eryka for her impressive performance in school.
The scholarship recognises the notable efforts by students studying the Nitec in Fitness Training and Higher Nitec in Sport Management across all the ITE colleges.
"I feel very proud, it's definitely a big achievement and I've been wanting this for a long time," said Eryka. The HomeTeamNS Scholarship doesn't just help to fund Eryka's studies, it also serves as a stepping stone to achieving her passion for sports and fitness outside of the classroom.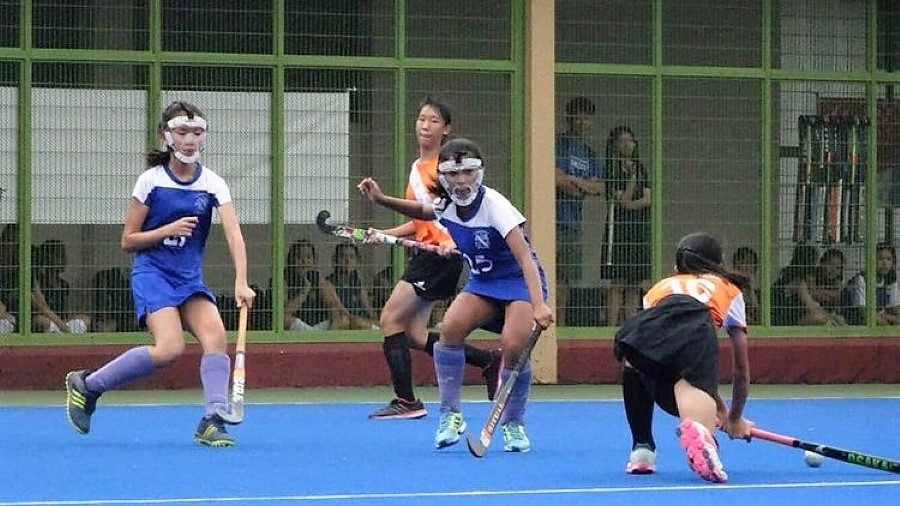 Her love of sports flourished when she was a secondary school student at CHIJ St Theresa's Convent. Her school offered a new 'O' Level subject, Exercise and Sports Science, that covers the sub-disciplines of sports science and the sociology behind it. As Eryka learned about exercise physiology, biomechanics and sports psychology she became even more fascinated by the subject.
This made her path to Nitec in Fitness Training in ITE College West a natural progression, as she was able to pursue her journey in studying sports. "When I was young, I really loved sports and was interested in learning about human anatomy and biomechanics. It's the only subject that I excelled in," said the 19-year-old.
Next, Eryka intends to study the Diploma in Sport & Exercise Science at Republic Polytechnic and pursue further studies in physiotherapy in Australia or New Zealand.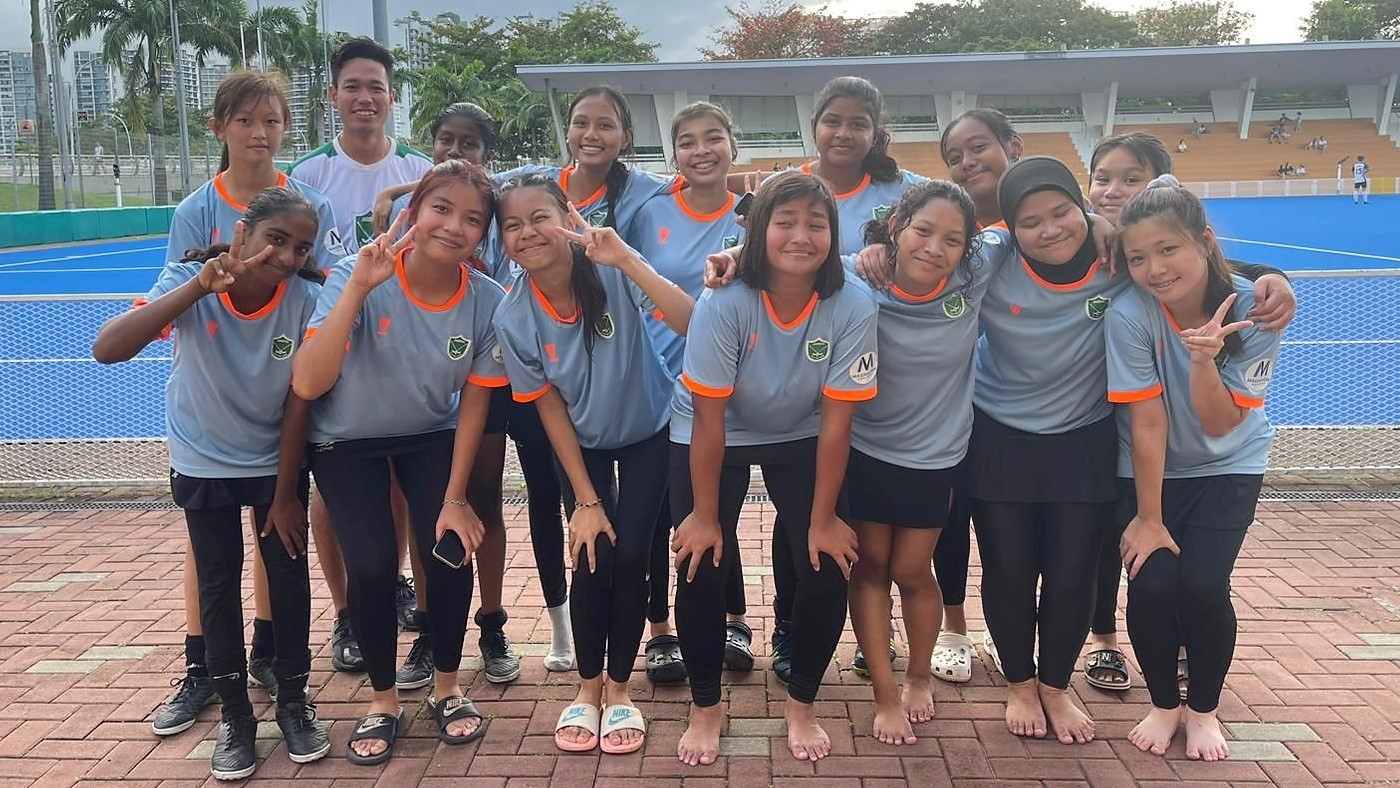 Eryka also excels in her favourite sport, field hockey. As a left or centre mid-fielder for the Jansenites Hockey Club in Singapore, she relies on her skills to read the game and make quick judgements during matches to support both defenders and forwards.
At times, she plays as a centre forward, leading attacks on her opponents' goals. "The National Junior League 2023 was the most memorable competition for me," she recalled. "I scored and assisted a few goals for the team during the matches against Anderson Serangoon Junior College, and ACSOBASG Oldham Hockey Club."
She intends to participate in the Under-21 trials to be a part of the youth national hockey team and is training hard to achieve that goal. Consistent 2.4km runs, strength training and playing alongside national players in her team, has helped boost Eryka's confidence on the field.
Like our stories? Subscribe to our Frontline Digital newsletters now! Simply download the HomeTeamNS Mobile App and update your communication preference to 'Receive Digital Frontline Magazine', through the App Settings.