Meet HomeTeamNS' Customer Experience Ambassadors, Jessica Leong Hui Yi and Muhammad Hashim Bin Mohamed Yusoff, who make visits to any HomeTeamNS Clubhouse feel like home.
TEXT: MELODY TAN
PHOTOS: MEDIACORP STUDIO 3
If you've ever asked a question about swimming pool opening hours, or booked a function room at a HomeTeamNS clubhouse, chances are you've interacted with one of our Customer Experience Ambassadors (CEAs) – a team of people dedicated to ensure that members and guests have a smooth and pleasant experience.
In addition to assisting visitors in the clubhouse lobby, members' lounge and function rooms, CEAs also respond to customer queries via phone, live chat and email. But beyond such standard interactions, the CEA team is working to bring a more personal approach to the customer service experience.
For example, at the height of the COVID-19 pandemic, CEA Muhammad Hashim Bin Mohamed Yusoff found himself lending a listening ear to HomeTeamNS members, who shared challenging stories about how they were coping during the unprecedented global event.
"Listening to them and sharing some kind and supportive words like 'take care and stay safe' are my way of expressing to them that they're not in this alone. It's rewarding when you know you are able to make someone's day with these simple gestures. One thing's for sure – it certainly made mine."
HomeTeamNS Customer Experience Ambassador Muhammad Hashim Bin Mohamed Yusoff
GIVING VISITORS A WARM HOMETEAMNS WELCOME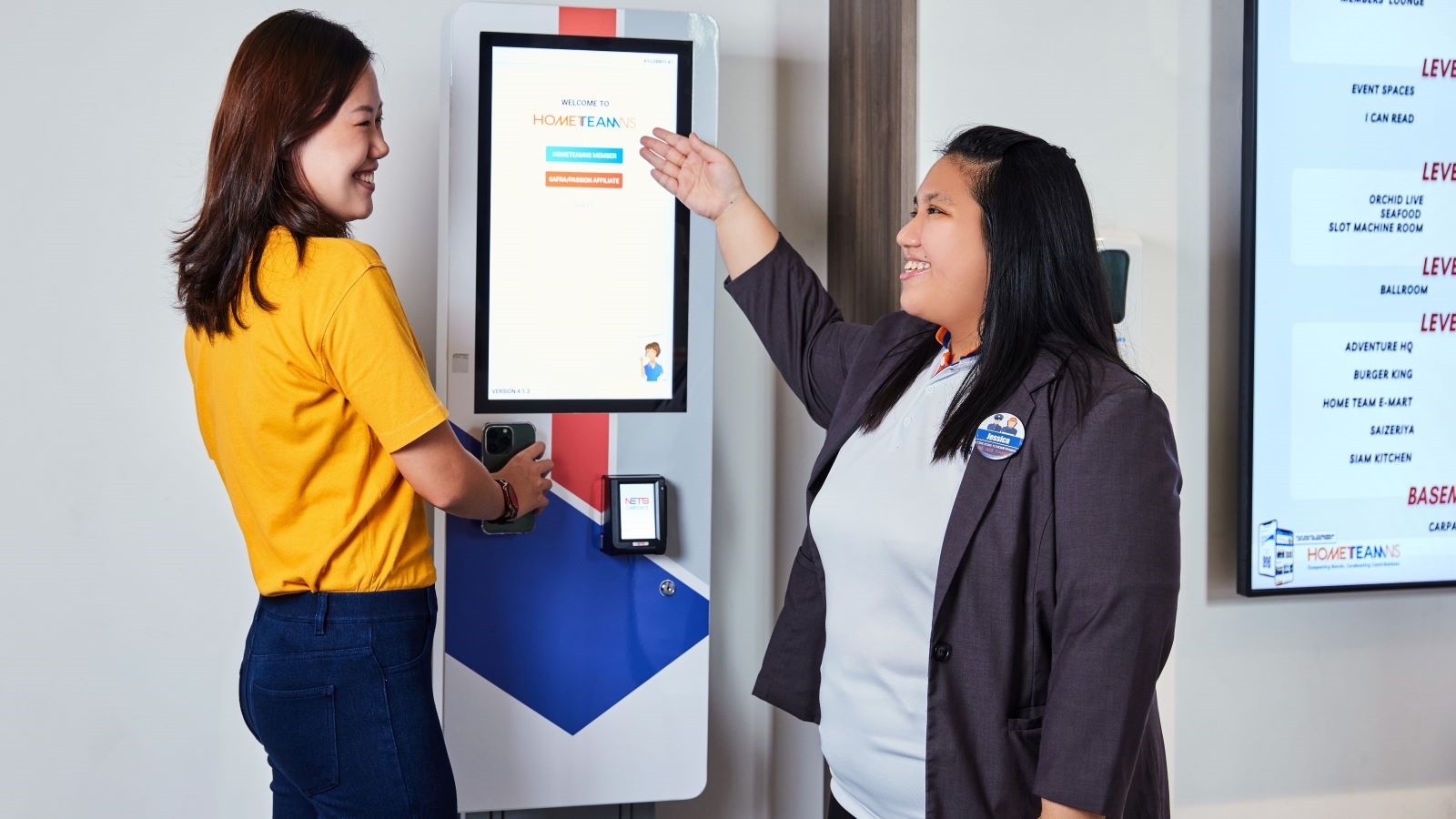 According to Jessica Leong Hui Yi, the most rewarding thing about being a CEA is the opportunity to build bonds with regular HomeTeamNS clubhouse visitors.
"When we see them, they sometimes greet us even before we can greet them," she says. "It feels like they're coming home."
Ms Leong, who joined HomeTeamNS last January after graduating from Murdoch University in September 2020 with a Bachelor of Business Hospitality and Tourism Management Marketing, enjoys the fact that she gets to meet people from different walks of life as part of her job. And far from having to repeat a rote customer service script, she is able to engage members on their preferred terms to ensure that they are satisfied.
"When I meet different members, I try to see if they want a quick answer to their question or if they're looking for a longer conversation about how they can best experience our clubhouse," she explains. "As part of the team that represents the face of HomeTeamNS, we try our best to contribute to a better customer service experience in every way."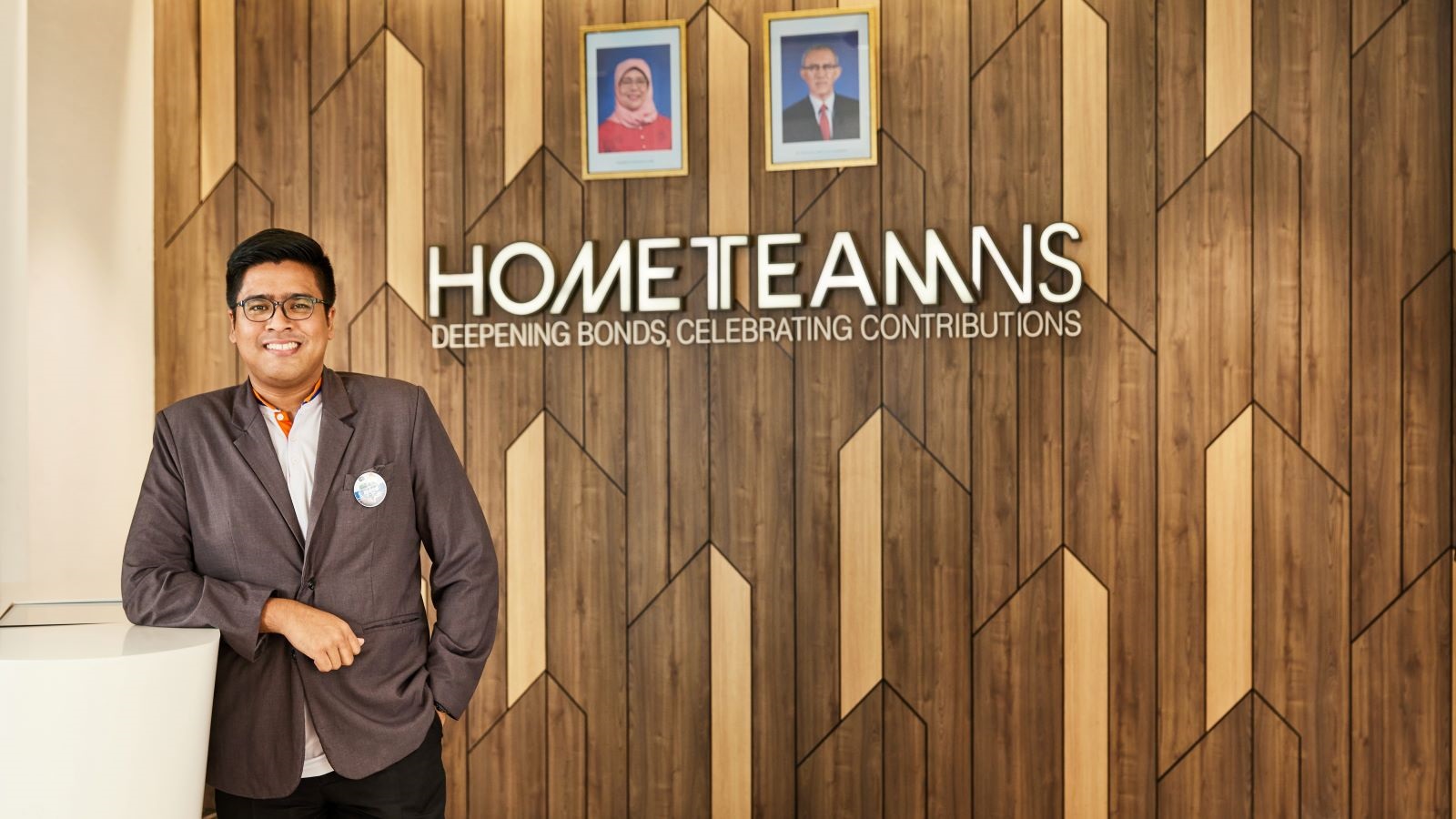 Mr Hashim, who also joined HomeTeamNS last year in June, recalls how Ms Leong assisted him with a challenging customer situation during his second week on the job. A customer had brought her children for a day out at the swimming pool, but did not have the required membership. With Jessica's help, Mr Hashim was able to resolve the situation to everyone's satisfaction.
As a father of two children himself, Mr Hashim has a soft spot for families who are spending time together at the clubhouse.
"Seeing them having a good time at the clubhouse makes me feel that I've accomplished my task," he says. "Our job is to bring the members' experience up to a whole new level, which is very rewarding."
Now that social-distancing regulations have eased, both Ms Leong and Mr Hashim are looking forward to reconnecting with HomeTeamNS clubhouse visitors and raising the bar for members' experiences even higher.
MORE THAN A SERVICE TRANSACTION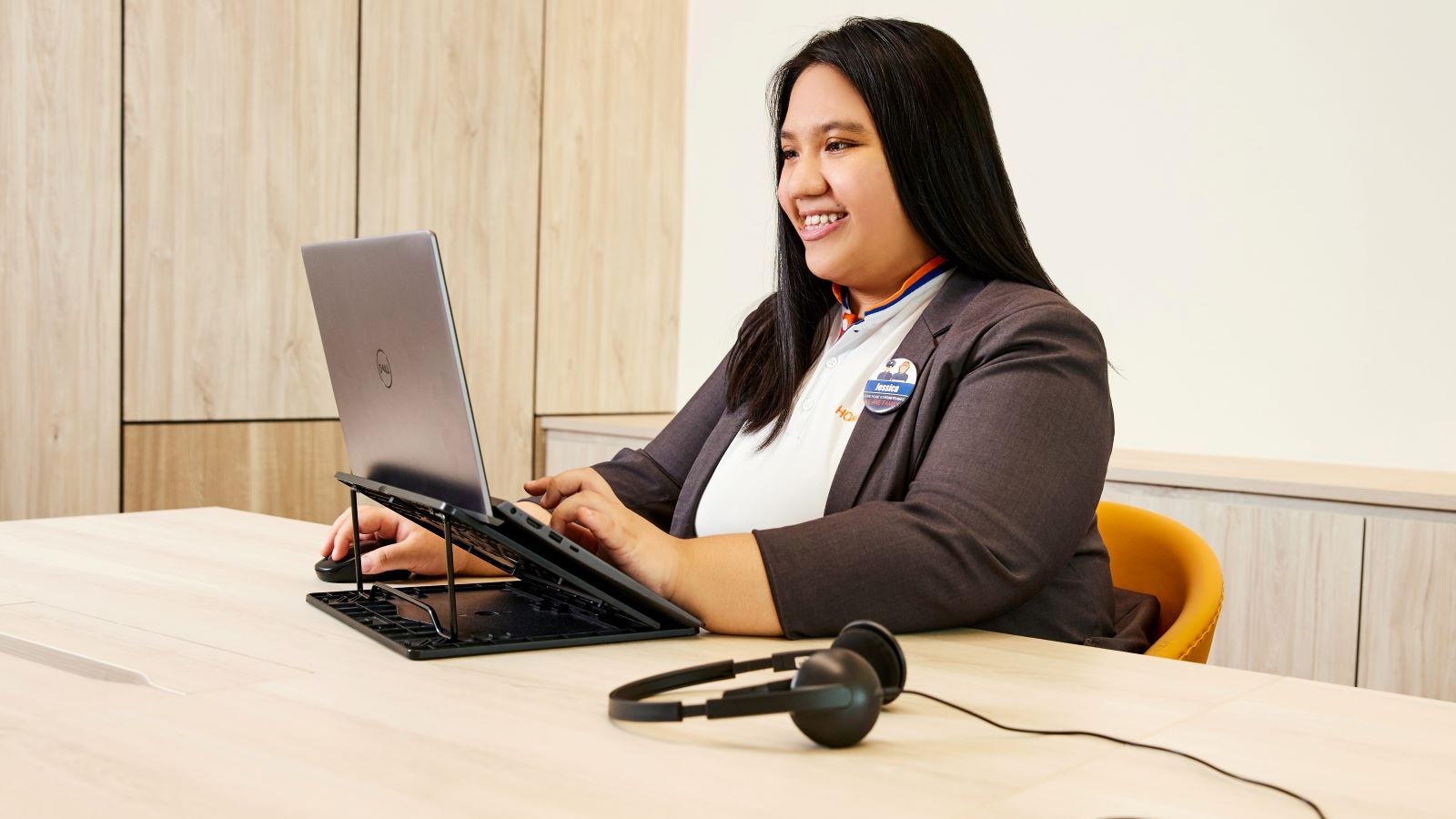 Even as the number of visitors ramps up, the CEAs are determined to maintain the warm and personal aspect of the HomeTeamNS customer service experience.
As observed by Ms Leong: "Many members are now more willing to leave home, step out of their comfort zones and explore the clubhouse. To make things easier, we have different channels to reach out to them like the new and improved HomeTeamNS Mobile App. When you make a facility booking, you're experiencing time spent with us, whether via the live chat or emails, phone calls or meeting us on site. It's not just a transactional purchase – we try to interact with customers using a human touch."
She adds that as a CEA, she hopes to continue to get to know visitors better and work with them to ensure their HomeTeamNS clubhouse experience is engaging and pleasant.
For example, when helping a visitor to book the pool facility, instead of just telling them to download the app in order to make the booking, she prefers to chat with them about their desired purpose. "Understanding where they are coming from – such as an elderly visitor who wants to bring their grandkids for a swim – makes the process much easier for them. I can also explain the perks of going digital and how they can reconnect with us in a faster manner, thus enticing them to give it a try and truly catering to their needs."
Ever the family man, Mr Hashim says that on his off days he plans to bring his kids to Khatib Clubhouse more often, as they enjoy visiting T-Play. "HomeTeamNS has facilities for teammates, friends and families, and Khatib Clubhouse recently celebrated its first anniversary and there are lots of perks to enjoy for both members and non-members. So feel free to come to our clubhouse – we have lots to offer you guys!"