Appreciating our Nation's Guardians 
TEXT: MAJ (NS) SU CAIZHENG
The celebrations for the 50th anniversary of national service (NS) culminated in over 800 Home Team NS pioneers, operationally ready NSmen (ORNSmen) and full-time national servicemen (NSFs) attending the Home Team NS50 Reception at the Istana on 3 November 2017.
One of the event's main highlights was the launch of the Home Team NS50 Commemorative Book, Everyday Guardians: 50 Years of National Service in Singapore's Home Team, by Prime Minister Lee Hsien Loong. The book chronicles the history and evolution of NS in the Home Team. Its three themes – Duty, Devotion and Daring – also paid tribute to and recognised the sacrifices and dedication of generations of Home Team NSmen in keeping Singapore safe and secure.
NSF of The Year Award
The evening also saw 10 full-time NSFs receiving the highest recognition, the NSF of the Year Award, from PM Lee. The award recognises NSFs who have made significant contributions beyond the call of duty. One recipient, SCSGT (2) Subramaniam Thinaharan, from SPF Clementi Division, said:
[It] gives me a tremendous sense of fulfilment and makes me proud of what I have achieved.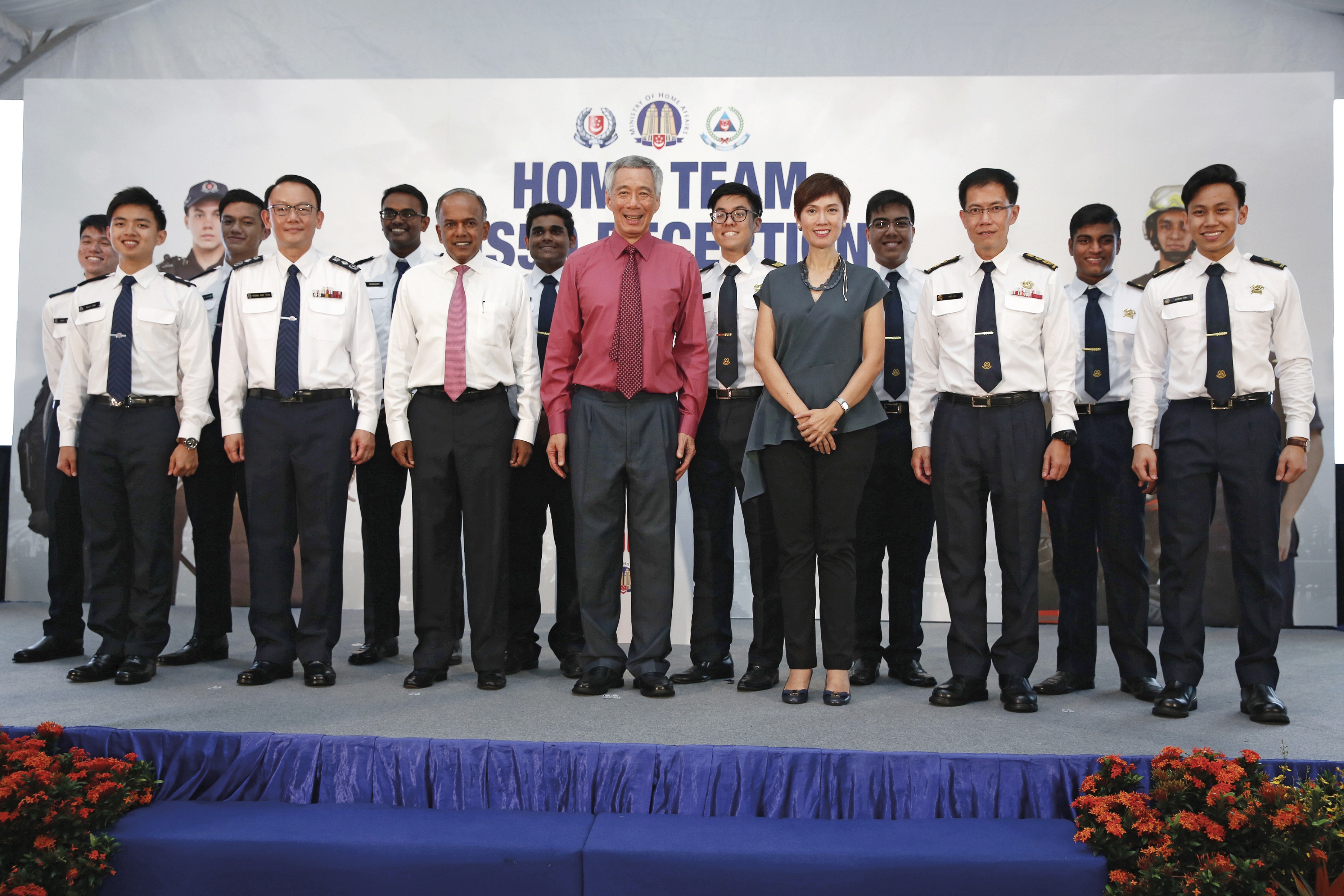 Another recipient, SGT (NS) Danial Matin bin Zaini, who served his full-time NS as an Assistant Field Instructor with NCDCC, said he was thankful to have been able to protect, save and touch the lives of those around him during his two years with the SCDF.
The event saw NS personnel reconnecting with their peers and reminiscing priceless moments. Some got to experience an engaging session with PM Lee, who also shared his personal experiences of his own NS days with the guests. CPT (NS) Boon Jiahao, Deputy Company Commander of 51 Rescue Battalion, said:
We are honoured to have been appreciated in such a simple yet symbolic and dignified way.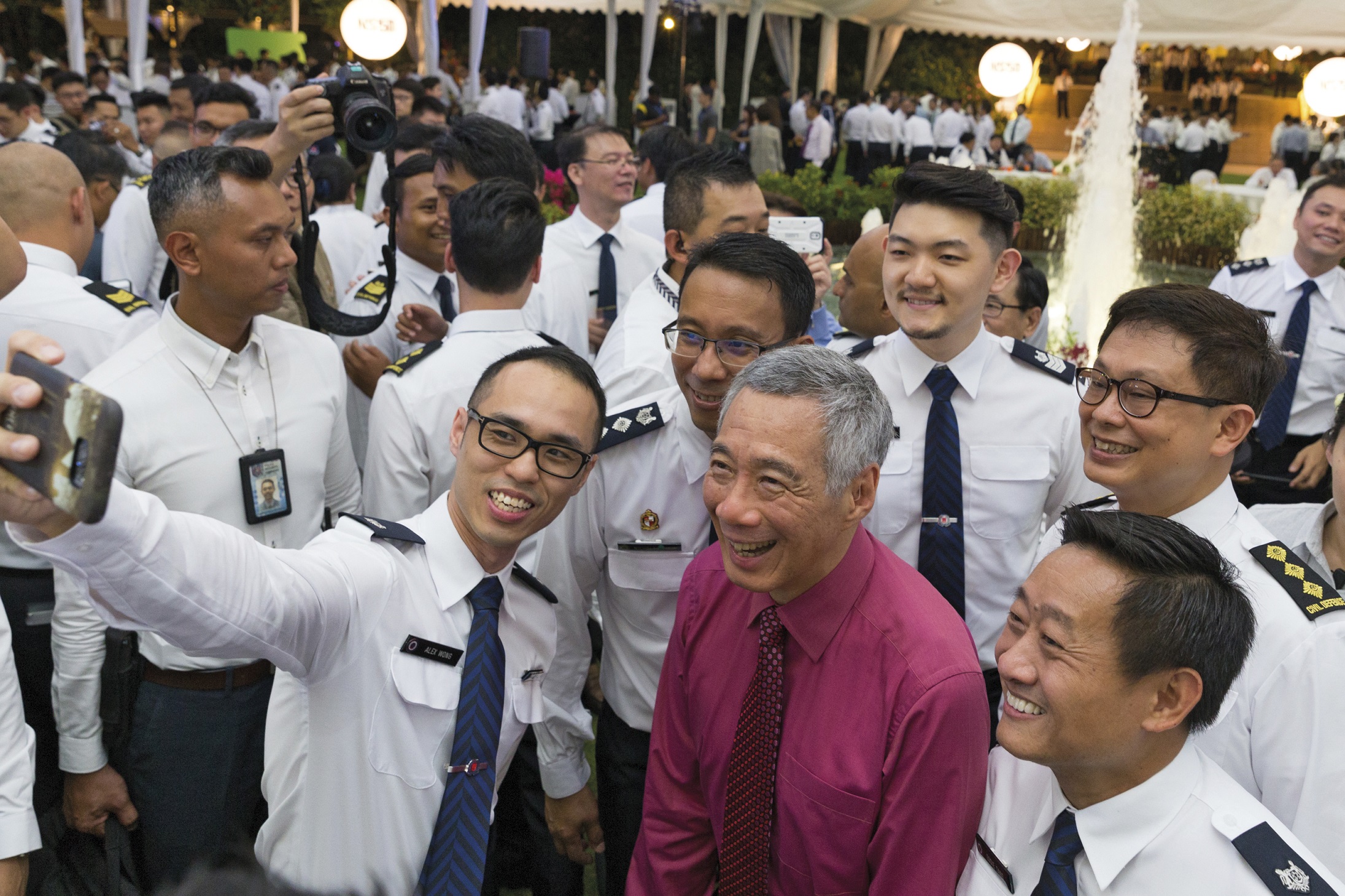 DSP (NS) Terence Matthew Choo, from SPF Ang Mo Kio Division, reflected: "I have had the opportunity to work with various people from Home Team NS and the Ministry of Home Affairs on various projects. [This has] given me a deep appreciation of the efforts towards organising NS50 events to thank and celebrate the contributions of past and present NSmen."
The evening was also a timely reminder for everyone present to never take for granted the peace and security our NSmen have helped attain and upkeep for us through their sacrifices.
Other articles that you might like: