TransCom NS Commander DAC (NS) Mohammad Nurizham Shah; and SC/CPL Ryan Lui, an Assistant Ops Field Instructor with TransCom, share their thoughts on how technology has increased the effectiveness of servicemen even as it shapes how they interact with the public.
PHOTOS: DAC (NS) SHAH AND SC/CPL RYAN LUI
In over 25 years of service, DAC (NS) Mohammad Nurizham Shah Bin Abdullah has experienced and witnessed plenty of change within the Singapore Police Force (SPF) and the environment it operates in. 
As the National Service (NS) Commander of Transcom, DAC (NS) Shah works with fellow NS Key Appointment Holders and their regular counterparts to ensure that NSmen are equipped with the skills needed to protect Singapore's Public Transport System. While technology has increased the effectiveness of TransCom officers, certain tenets – like the SPF's core values of courage, loyalty, integrity and fairness – remain unchanged and form the bedrock of how full-time officers and NSmen perform their duties.
FUTUREPROOFING SECURITY OPERATIONS WITH TECHNOLOGY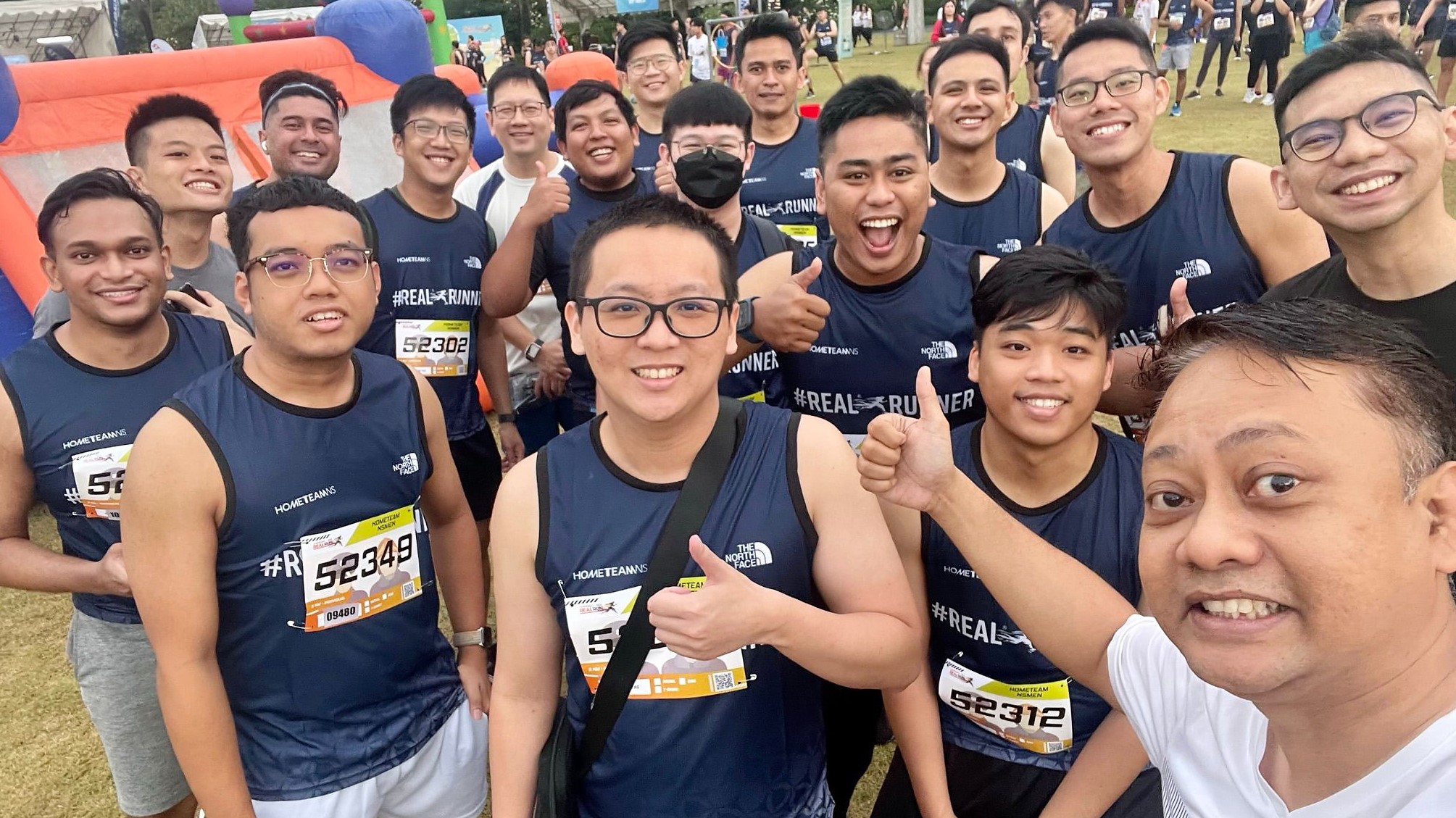 Technology has helped offset the dual challenge of a declining birth rate – which translates to a smaller pool of NSFs – and a rapidly expanding MRT network. Singapore's current rail network is about 200km in length, but this will be extended to about 360km by 2030 with the completion of new routes, like the Thomson-East Coast line and Cross Island line.
Apart from more advanced weapons and training aids, TransCom leverages technology to increase the effectiveness of its officers. "Technology such as CCTV cameras and data analytics will enhance policing efforts in solving and preventing crime," says DAC (NS) Shah.
While technology has been a force multiplier, it has – in the form of social media and mobile devices – also changed how servicemen interact with the public. This, according to DAC (NS) Shah, has presented new challenges to servicemen today, compared to when he was an NSF himself. "This intense public scrutiny in crowded places is something which TransCom officers have to deal with every day," he says. "They are often on foot patrol, and unlike conventional ground officers, cannot return to the patrol car while on duty."
The prevalence of mobile devices, social media accounts and excellent mobile broadband coverage mean that anyone has the ability to become a content provider. However, content without context can create unnecessary complications. "We do have commuters taking videos of policeman at work and circulating them on social media," DAC (NS) Shah shares. "Most of the videos only show part of the incident and may be taken out of context. Therefore, we always advise the public to refrain from uploading or re-sharing such videos." He adds that SPF's Facebook page provides updates to the public on the actual scenario in an incident. "We understand the pressure faced by our officers and have assured them that as long as they carry out their duties professionally, we will always be there to defend them against any allegations." he stresses.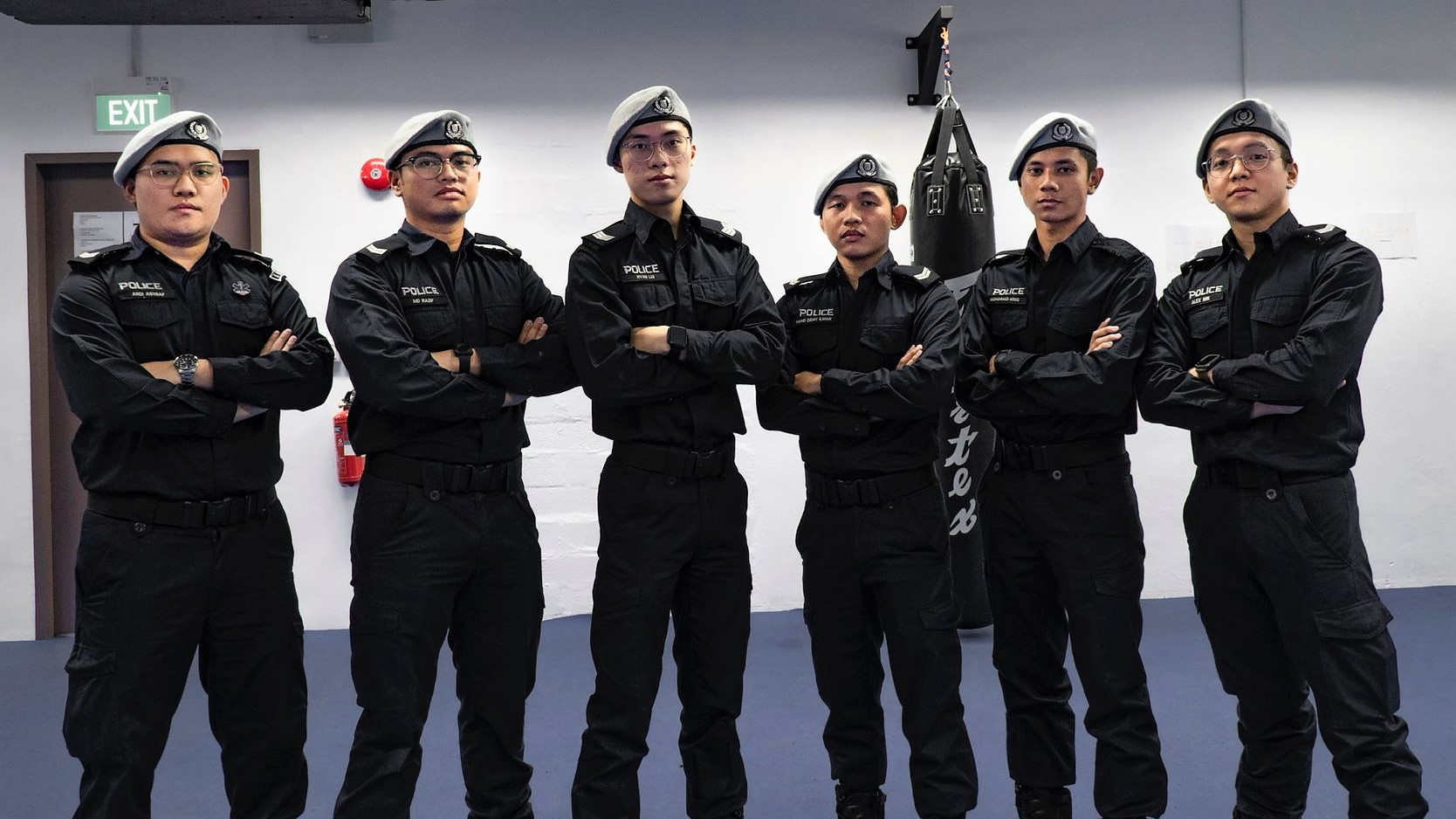 This commitment to duty is a value that SC/CPL Ryan Lui Ching Yiu is very familiar with. As an Assistant Ops Field Instructor, he assists full-time officers to train TransCom officers in police contact tactics, weapon handling and first responder training.
He is also deployed to patrol the MRT network, especially during major events such as the National Day Parade and New Year's celebrations "NS has taught me to be responsible and also to complete all task that have been assigned to me, as this may have a direct or indirect impact on others," says SC/CPL Lui. "This has clearly been outlined within my work as a police officer from managing my administrative work as a trainer to handling incidents within the MRT system as a patrol officer," he adds. "Everyone, myself included, is accountable for our actions, decisions and behaviour, so we take our work seriously."
HOW TRANSCOM IS PARTNERING THE PUBLIC
The Public Transport Security Command's (TransCom) Riders-On-Watch (ROW) initiative encourages commuters to help create a safer environment for all, by sharing latest crime information affecting the public transport system with ROW volunteers. Aside from keeping an eye out for suspicious activities, the SPF hopes that ROW volunteers will share the information with their family and friends helping to create a more informed community.
Like our stories? Subscribe to our Frontline Digital newsletters now! Simply download the HomeTeamNS Mobile App and update your communication preference to 'Receive Digital Frontline Magazine', through the App Settings.