This Deepavali, brighten up your household with these joyful activities for the Festival of Lights.
TEXT: MELODY TAN
PHOTOS: SHUTTERSTOCK
Despite the grey, drizzly monsoon season, there's something bright to look forward to – Deepavali, which takes place on 24 Oct this year.
Known as the Festival of Lights, Deepavali comes from an ancient Sanskrit word meaning "a row of lights". The holiday marks the triumph of good over evil and light over darkness, and is celebrated with gatherings of family and friends, colourful decorations and a smorgasbord of food and sweets. 
Here are some activities to make this Deepavali special, whether you're celebrating it with loved ones or just looking to add a little light into your life. 
SWEETEN THINGS UP IN THE KITCHEN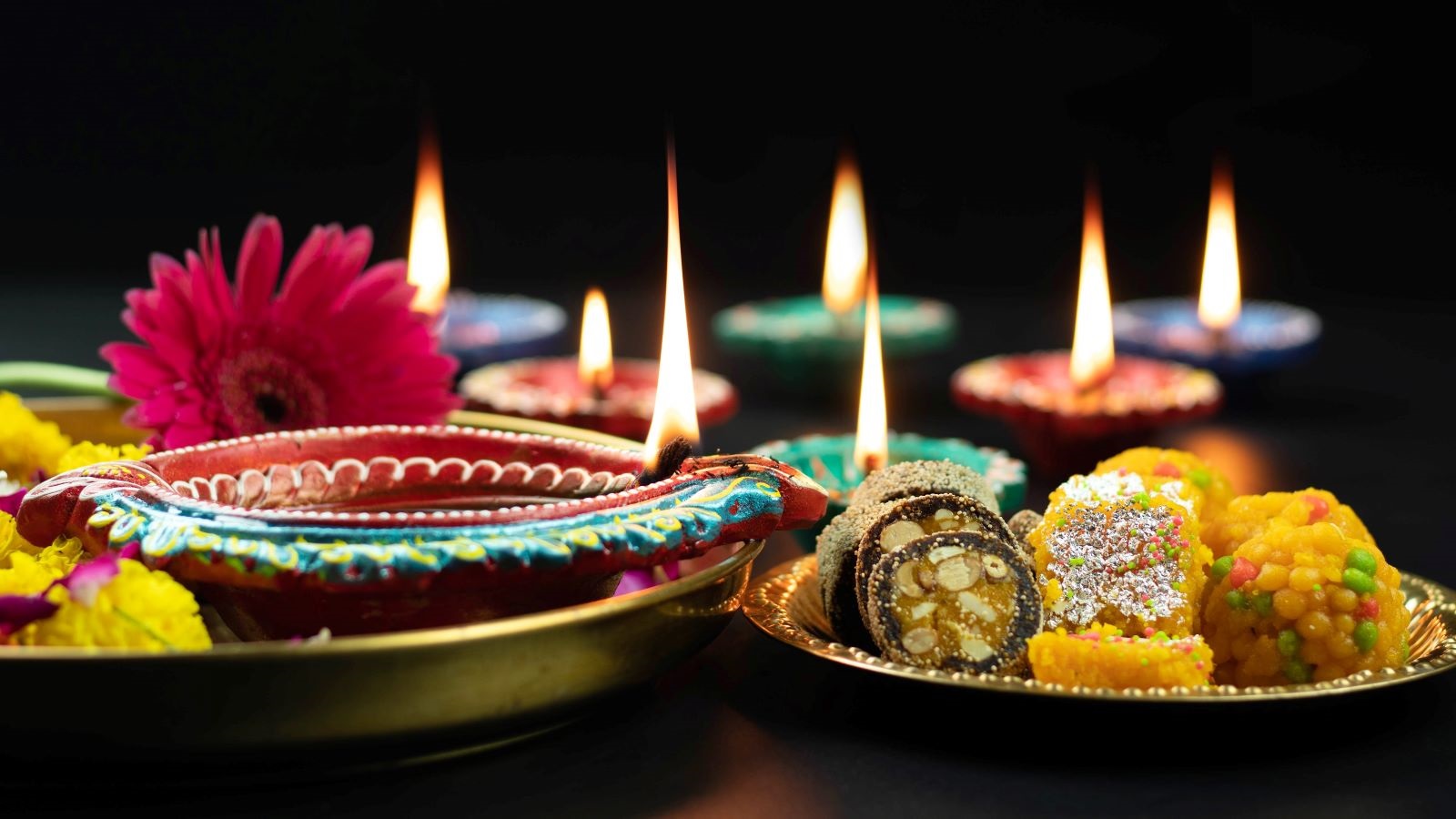 When visitors come by at Deepavali, it's traditional to welcome them with sweets that are often made with milk, nuts, spices and jaggery (unrefined sugar). You could visit Little India to buy mithai – the Hindi word for sweets – and arrange the different varieties on a platter to serve up.
To really impress your guests, though, why not make your own? For an easy recipe that kids can help with, try making peda, a type of sweet milk fudge comprising only four ingredients: milk, milk powder, sugar and ghee. Finish off each peda ball with a decorative slice of chopped pistachio, edible silver leaf or a piece of dried fruit.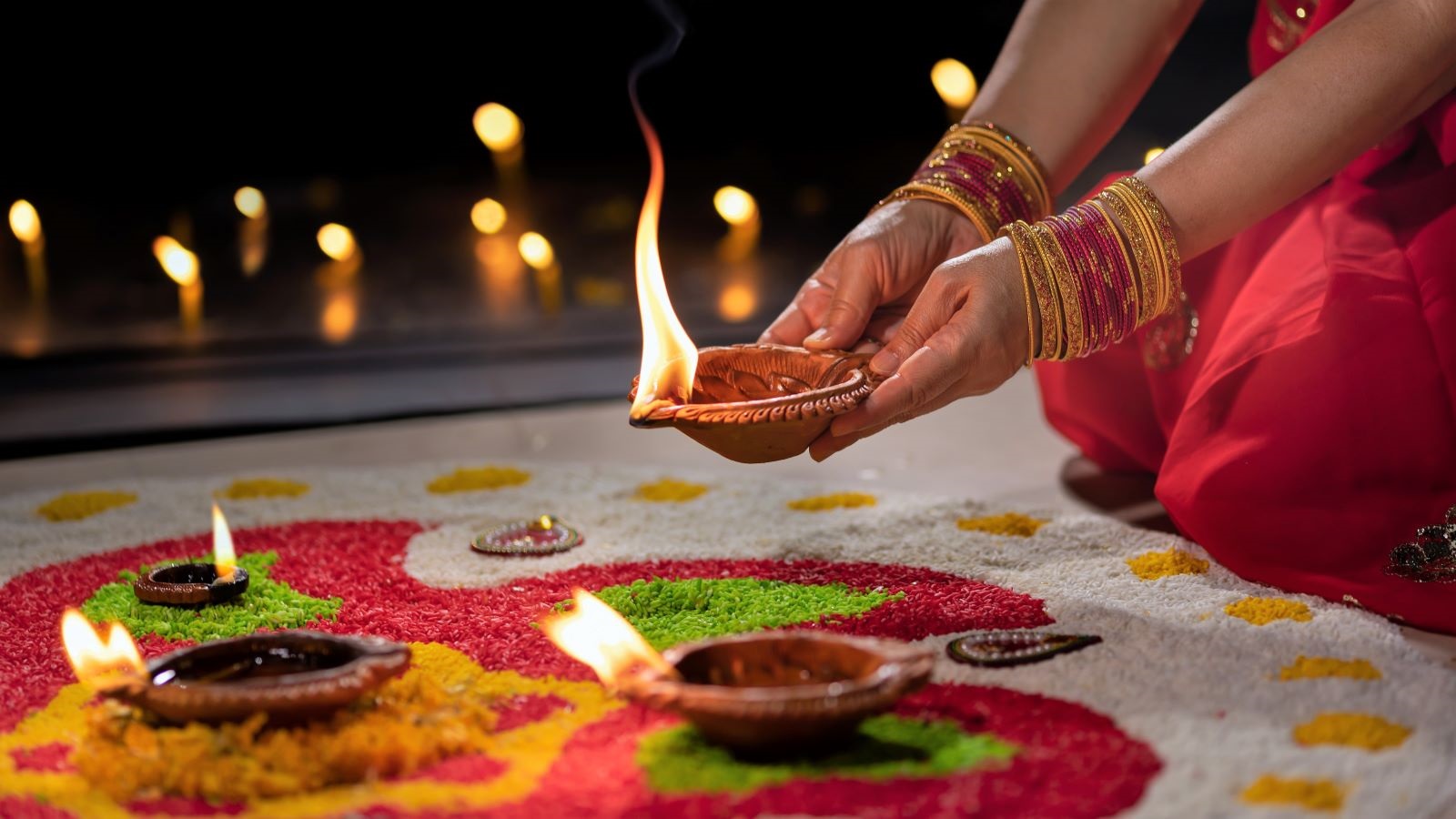 In the spirit of sustainability, you can look around for recyclable materials to make colourful and festive Deepavali decorations.
Get the kids to paint used cardboard and cut it into shapes like flowers, leaves and peacock feather motifs, then punch holes and make a garland using string or ribbon. Add sparkle with glitter or sequins left over from other art projects. Hang your finished garland on a door, or wall.
Got a bag of expired flour? Don't throw it away. This recipe shows you how to use flour and water to make an oil lamp known as a diya. Once baked and painted, you can pour oil into them and add a cotton wick. Presto, a little light for Deepavali!
If you'd rather not get messy at home, head on down to HomeTeamNS Bukit Batok with the little ones for a Sand Art Rangoli activity on 22 and 23 Oct 2022, from 11am to 5pm. Also known as kolam in Tamil, the kid-friendly activity sees participants creating beautiful and traditional floor decorations with coloured sand. Rangoli kits are limited to two per member, and slots are reserved for the first 250 HomeTeamNS members daily.
VISIT THE INDIAN HERITAGE CENTRE
The Indian Heritage Centre is hosting its annual Deepavali Open House, an extravaganza of events, workshops, performances and more, till 23 Oct.
Take part in a Mandala dot painting workshop, watch a Deepavali cooking demonstration (yes, food samples are provided), enjoy an interactive storytelling session and even come together to create a community LEGO mural based on a classic kolam (a floor drawing made from coloured flour) design. On weekends, admission is free.
For the latest updates on HomeTeamNS promotions and events, visit our website and Facebook page.