Nourishing nosh – Clean eating doesn't have to be bland. Celebrate the New Year by exploring eateries that serve food that is as healthy as it is tasty.
1. Afterglow by Anglow
As a pioneer of the local 'eat clean' movement, Afterglow champions farm-to-table dining and a healthier alternative lifestyle by introducing more raw food to Singaporeans. Crowd-pleasers on the 100 per cent plant-based menu include sharing plates, such as the signature Afterglow Kimchi Avocado Rolls, and 'Mac & Cheese' Cauliflower Bites. For something unique, try Raw Crispy Lasagne or Zucchini Linguine with Walnut 'Minced Meat', both prepared below 45 degrees Celsius and served cold.
Where: 24 Keong Saik Road
www.afterglow.sg
2. Real Food
From the people behind organic grocery shop Real Food Grocer, Real Food the café is all about bringing you quality meat-free cuisine freshly made in small batches from ethically – and mostly locally – sourced ingredients. You won't find any kind of processed food, artificial preservatives or trans-fat here. Instead, you'll discover Asian and Western favourites from curry noodles and steamed dumplings to mushroom soy carbonara and pizza patate. The wide-ranging menu also offers all-day breakfast, burgers, snacks and desserts.
Where: #02-16 Orchard Central, 181 Orchard Road; #B1-19 South Beach Avenue, 26 Beach Road; #B1-105/106/129 Square 2, 10 Sinaran Drive
www.realfoodgrocer.com
3. Wholesome Savour
For honest and simple meals that don't compromise on flavour, head here. Have Buckwheat Banana Pancakes at breakfast, Fishless Fishball Noodle Soup at lunch, and Portobello Burger for dinner. The menu, which also boasts yummy grain bowls, salads and desserts, goes through a panel of wellness professionals, from nutritionists to naturopaths, before executive chefs create Michelin-style wellness meals. All ingredients are ethically sourced, and food designed to nourish and heal is made fresh on-site daily.
Where: #B1-06A Palais Renaissance, 390 Orchard Road
www.wsavour.com
4. Carrotsticks & Cravings Cafe
A blog about one woman's passion for cooking, recipe development, and food styling and photography first spawned three cookbooks. Then when the opportunity to bring fresh, healthy Aussie-style food to Singaporeans presented itself, Carrotsticks & Cravings was born. Smashed Avo on Sourdough with organic Australian feta and house-made dukkah is an all-time brunch favourite. Pair it with TA's Everything Smoothie, which packs superfoods into a drinkable treat. The family-friendly café also has healthy and fun meals for kids.
Where: 75E Loewen Road; #01-34, 7 Rodyk Street
www.im-creator.com/free/carrotsticksandcravings/cafe
5. HAAKON Superfoods and Juice
A concept that fuses the Scandinavian hygge lifestyle with nutritious superfoods, HAAKON Superfoods and Juice offers everything from Acai Superfood Bowls to vegan dishes like Hummus Vege Burger, and even high protein meals boasting beef, chicken and fish. Need low-carb, gluten-free and paleo-friendly options? You'll find all these and more on the menu that is designed to nourish the body with great-tasting, life-enhancing foods. Check out their website for nutritional information on each dish.
Where: #B2-14, 313@Somerset, 313 Orchard Road; #01-03 Raffles@Holland V, 118 Holland Avenue; #01-11/12 One Raffles Place, 1 Raffles Place; #02-K3 KINEX, 11 Tanjong Katong Road www.haakon.com.sg
6. Mad Mex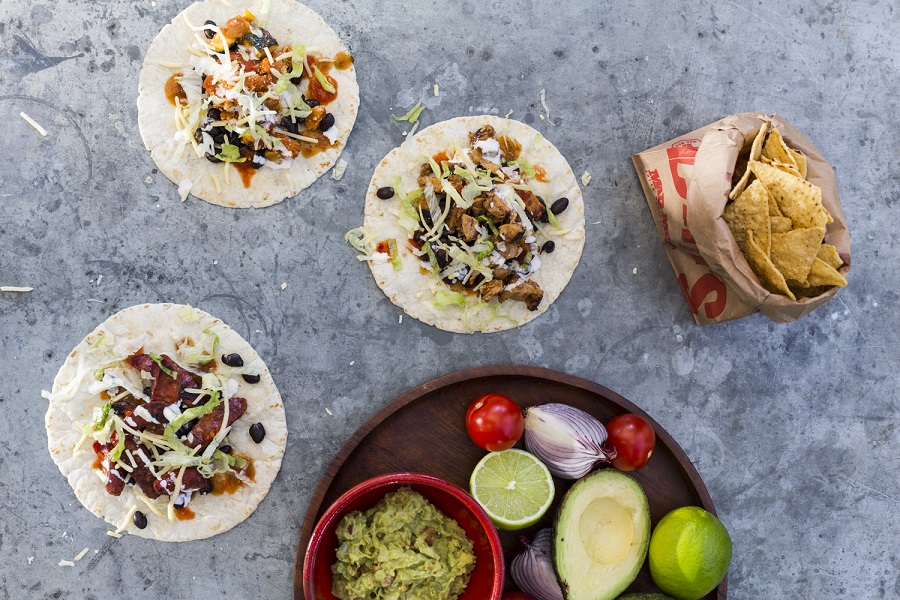 Australia's leading Mexican food chain powered its "Fresh Fuel For Life" concept into Singapore last September. Only fresh, ethically sourced ingredients are used, and its recipes are even available online, along with a nutritional calculator, so you know exactly what you're filling up on. While not halal-certified, no pork or lard is used in the customisable menu that also offers plenty of vegan and gluten-free options. Must-tries include the Grande Melt with Beef Barbacoa or the classic Burrito with Veracruz Tofu (right).
Where: #02-05 Marina Bay Financial Centre Tower 3, 12 Marina Boulevard
www.madmex.com.sg
7. Farmers and Chefs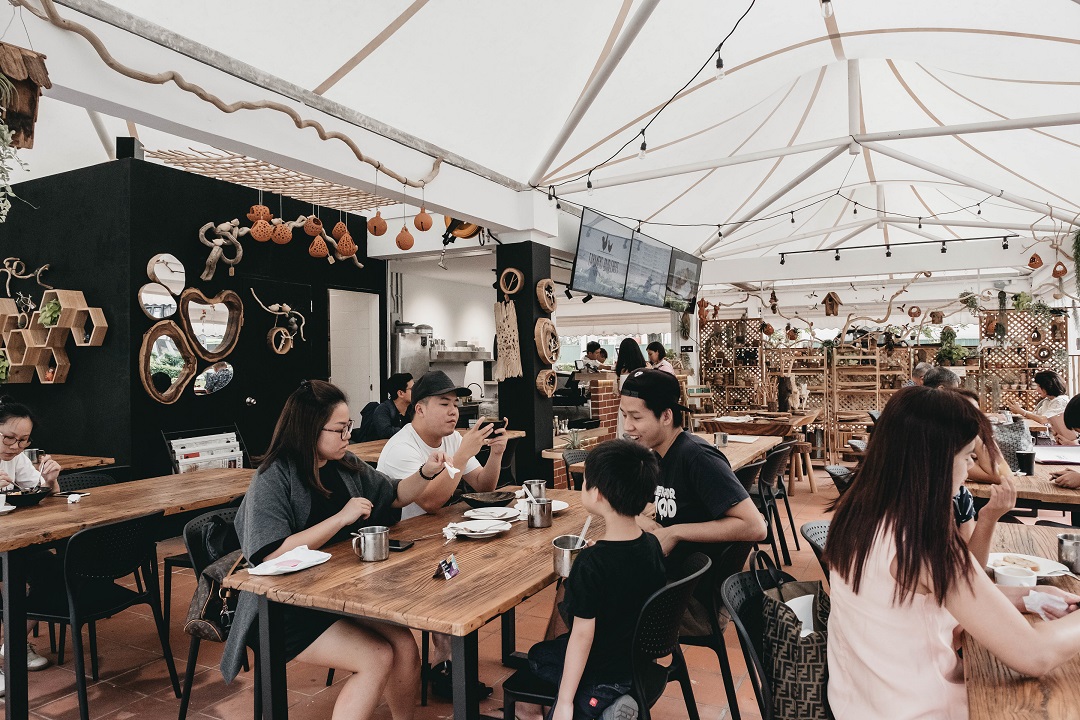 This restaurant (above) serves up hearty breakfast eats, satisfying lunch bowls and wholesome, freshly made mains. The Kurobuta Pork Loin served with house-made red wine apple compote is a must-try, as is the popular Yakiniku Beef rice bowl. The kids' menu features sandwiches and pasta dishes, none deep-fried or artificially flavoured. Set under a canopy and surrounded by greenery, the eatery comes complete with a play area for kids.
Where: #01-04 Singapore Conference Hall, 7 Shenton Way
www.farmersandchefs.sg
8. elemen Classic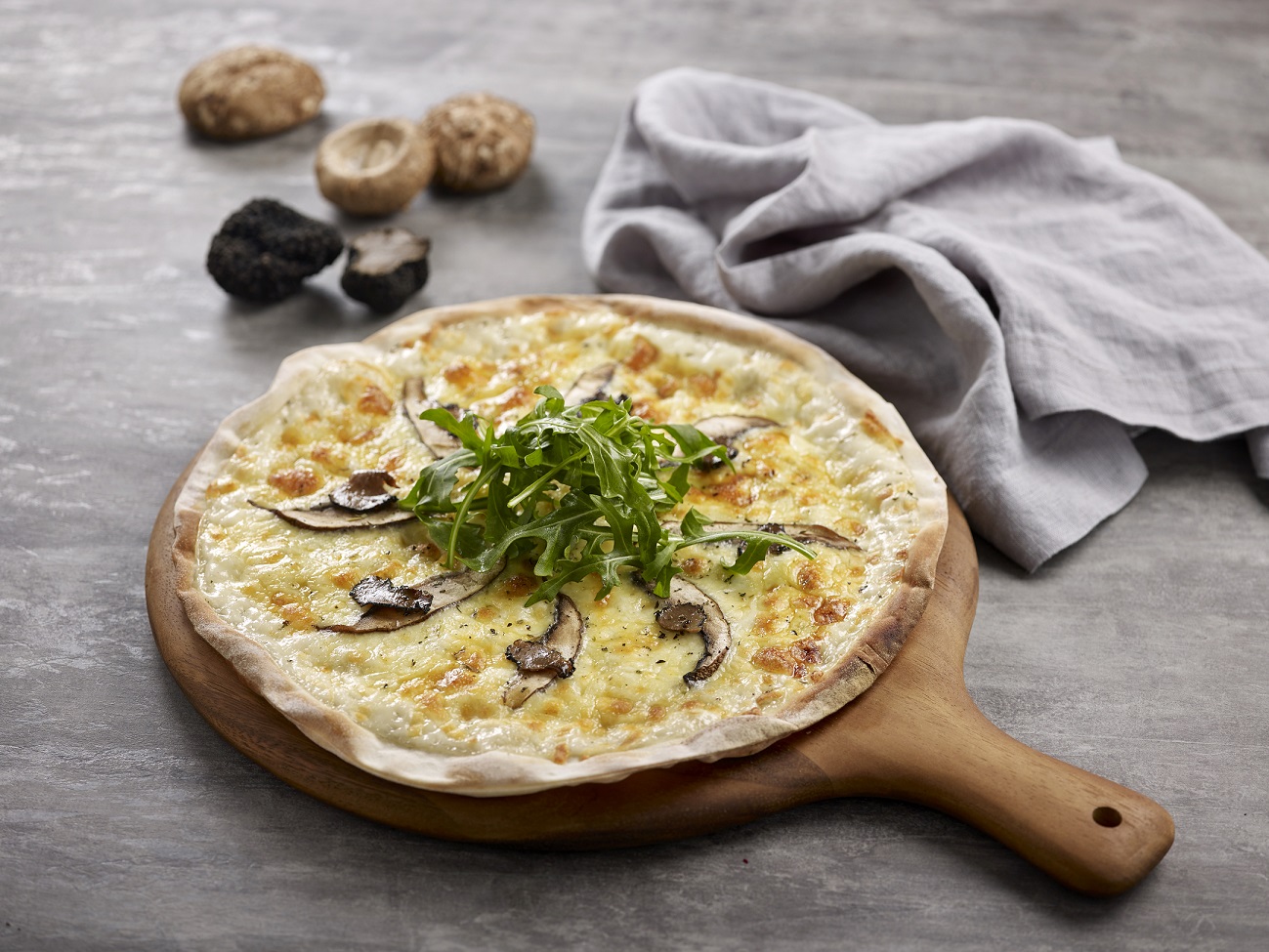 Step into this eatery's nature-inspired interior and feel the stresses of your day melt away. In a spring garden setting, savour modern interpretations of meatless dishes enhanced with nourishing ingredients and superfoods such as burdock root, maca (South American ginseng) and black Chinese wolfberries. Besides a number of bestsellers from its big sister outlet Elemen, exclusive dishes include Truffle Broth Ramen, Stir-fried Brown Rice with Preserved Bean Curd (below) and, for dessert, Purple Rice Porridge with Coconut Ice Cream.
Where: #01-122 Great World City, 1 Kim Seng Promenade
www.elemen.com.sg
9. The Garden Club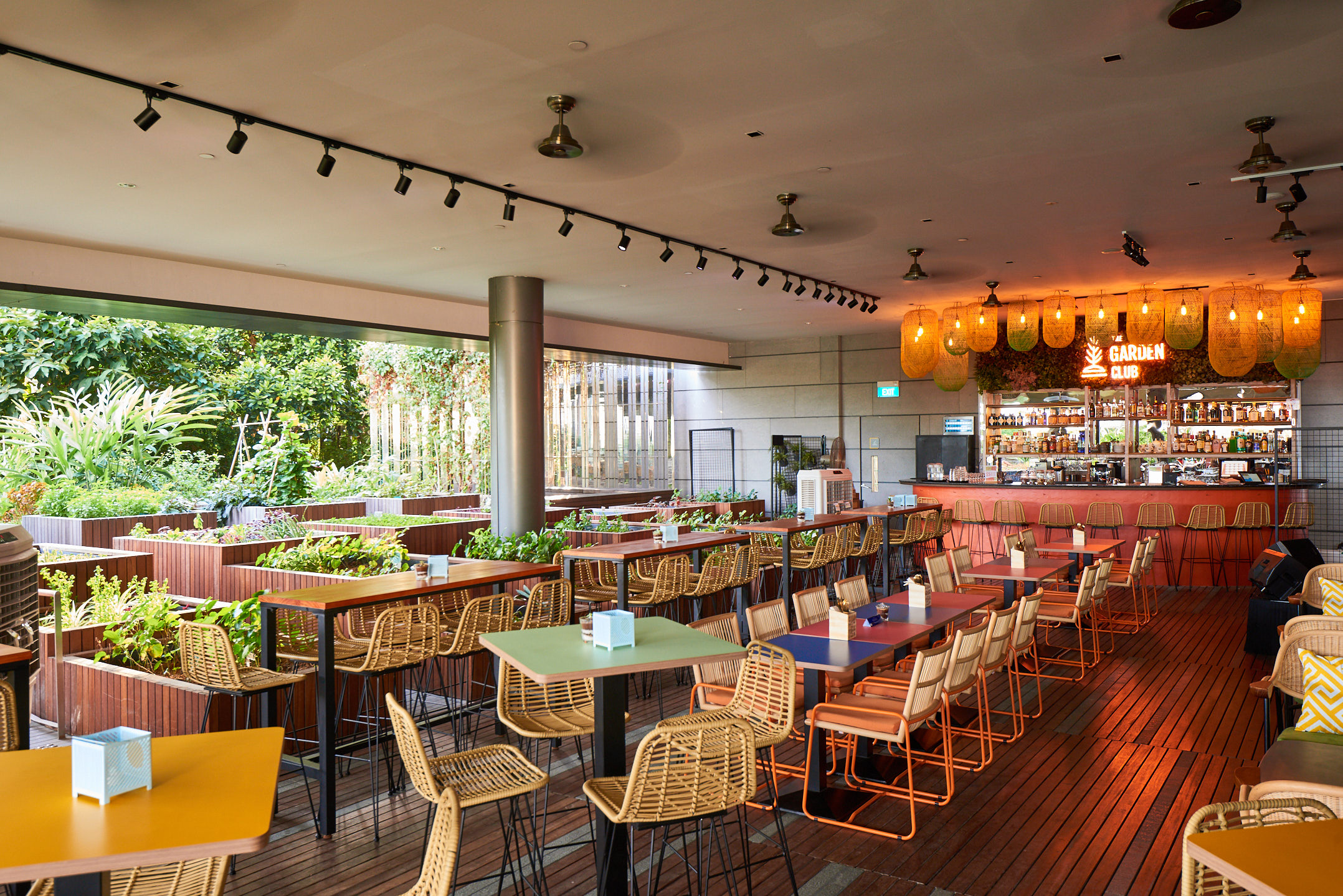 Located in the heart of Singapore's Central Business District, it is a sprawling rooftop garden bistro and bar (right) conjuring images of a holiday resort. Paired with live music and relaxed vibes is a wholesome menu catering to a variety of diet preferences, such as plant-based, meat-based, or even gluten- or allium-free (no onion and garlic). You will also find nutritious and satisfying salad bowls and hearty mains.
Where: #05-01 OUE Downtown Gallery, 6A Shenton Way
www.thegardenclub.sg
10. Dosirak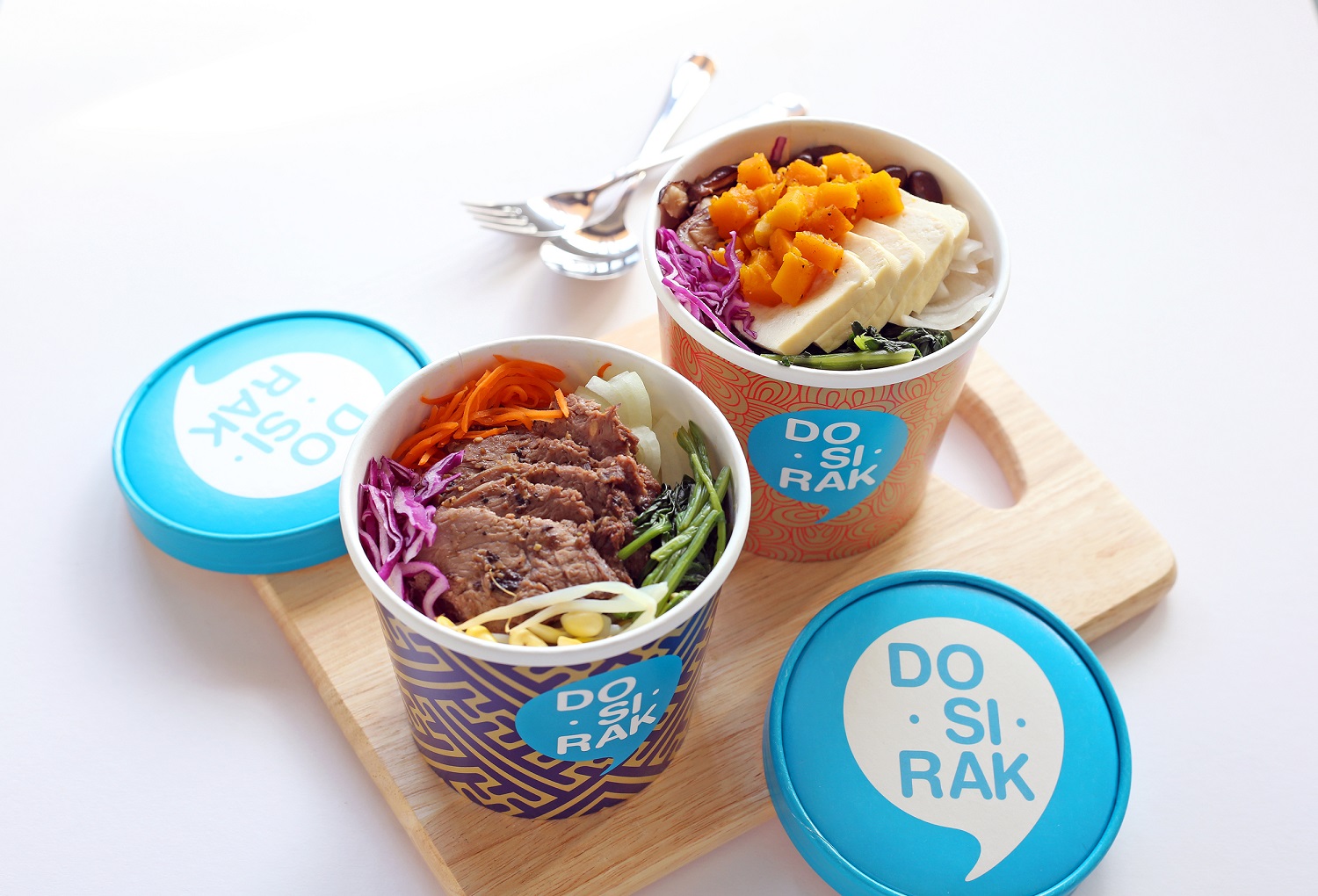 A fun and healthy bibimbap concept eatery, diners at Dosirak (top right) can pick their favourite ingredients – including vegan, pescatarian and gluten-free options – and any of the three signature sauces to be served in cute Korean-designed ice cream tubs. Each contains under 500 calories, making it an ideal choice for weight-conscious folk. Signature bestsellers include Beef Bulgogi bibimbap and Salmon bibimbap.
Where: #B1-170 Suntec City, 3 Temasek Boulevard; #B2-15 313@Somerset, 313 Orchard Road; #01-44 OUE Downtown Gallery, 6A Shenton Way
www.dosirak.com.sg
Other posts you might like:
[box_1 query_per_page="2″ query_manual_ids="10072,9775″ meta_category="" meta_date="" meta_views="" meta_author="" meta_comment="1″ load_more_btn=""]