Tip of the (burg) er – Amid all the hype over Shake Shack landing at Jewel Changi Airport and Five Guys opening later this year, here is where you can find more gourmet buns and patties.
1. Burger Joint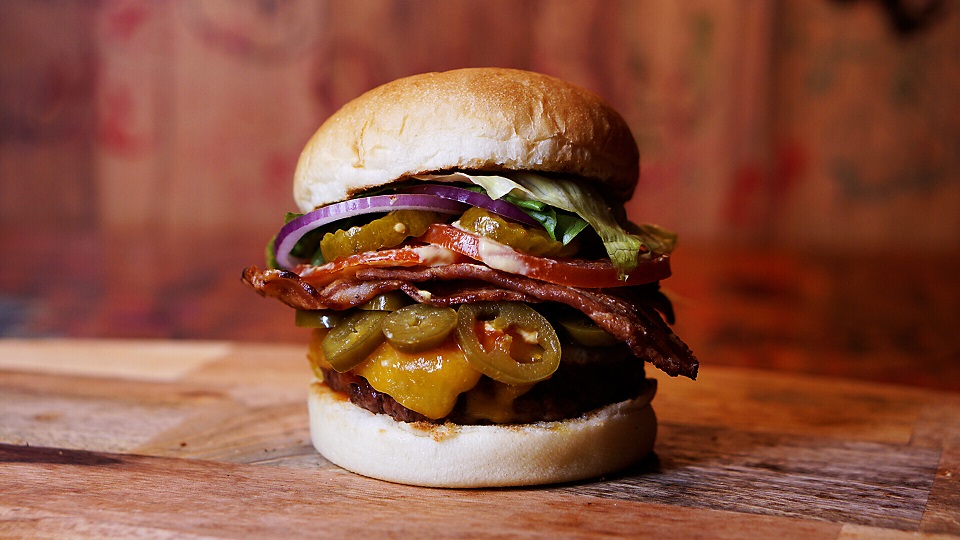 Psst! New York City's worst-kept burger secret has an outlet in Singapore. The speakeasy-style Burger Joint may be located along Amoy Street, but you'll have to find your way in through the back at Gemmill Lane. The burgers aren't fancy – just good ol' fashioned American burgers done right, although the freshly made beef patties are made from premium Angus sourced exclusively from a specific farm in Nebraska. Most go straight for the Cheeseburger or Bacon Cheeseburger "with all the works". Match it with the Spicy Bacon Cheese Fries and your choice of craft beers or classic milkshakes.
#01-03, 115 Amoy Street
www.burgerjointny.com/singapore
2. FatPapas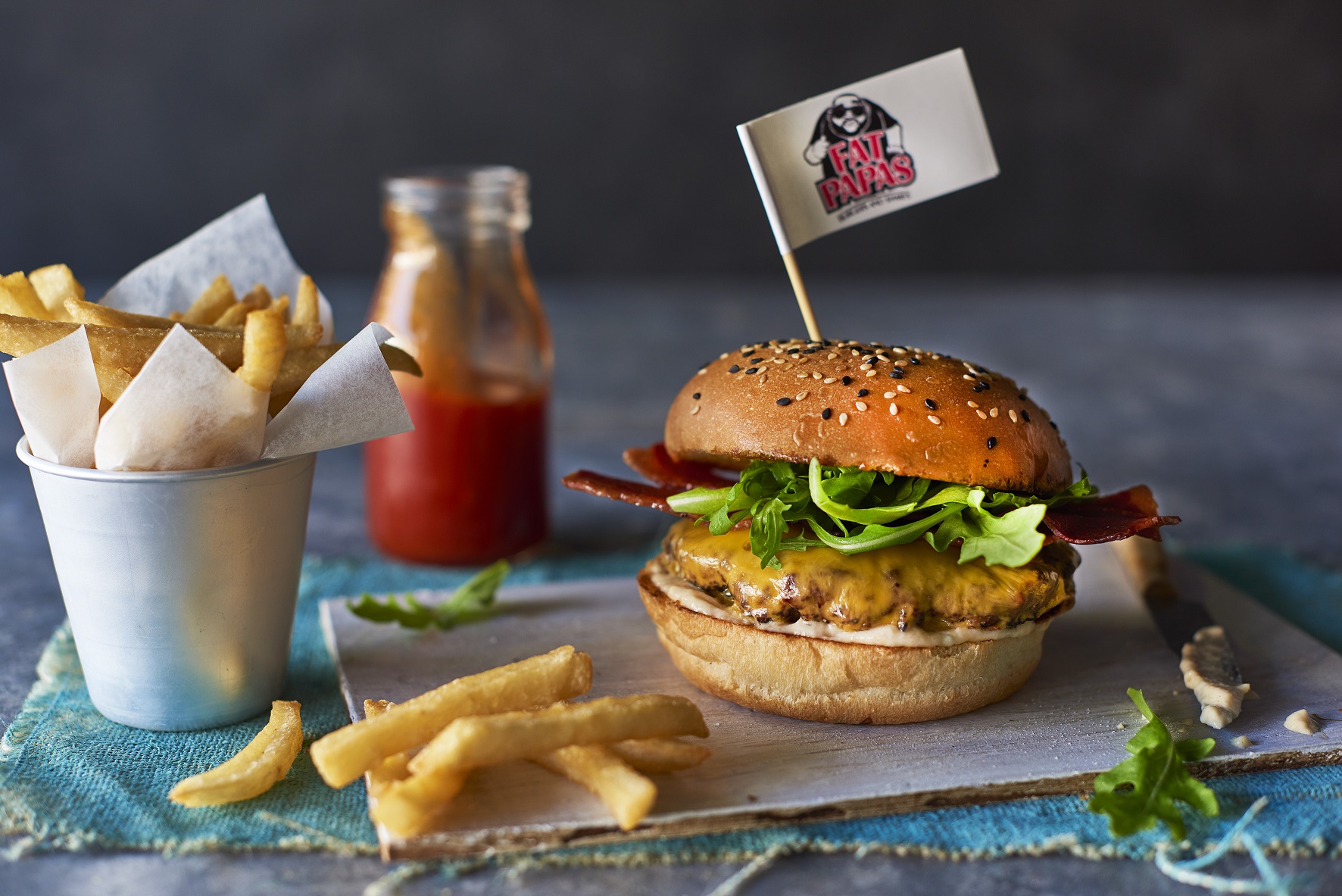 If you thought that FatPapas seemed like a Halal version of Fatboy's The Burger Bar, you're right! Local celeb Sheikh Haikel loved Fatboy's burgers so much that he persuaded its owners to let him invest in a Halal offshoot, so that Muslim diners could enjoy the taste too. The recipes of all sauces are created in-house, and the meat patties are freshly prepared daily. A current "off-the-menu" burger that's cheekily called The Sheikh Shack is a must-try, alongside the Impossible Menu featuring the Impossible Cheese Burger, Impossible Meatball Spaghetti and Impossible Chili Queso and Chips!
17 Bali Lane | #03-05/31 Century Square, 2 Tampines Central 5 | #01-150 Northpoint City, 922 Yishun Avenue 2
www.fatpapas.sg
3. Hans Im Glück
Stylish German burger bar Hans Im Glück is all about elevating the humble fast-food staple into a nutritious yet never-boring meal that's delicious, with something for everyone. And they're not kidding. Whether you pick classic sourdough, multi-grain buns or go bun-free, you have the option of about 30 burgers packing anything from 100 per cent beef patties or grilled chicken breast to all manner of creative vegetarian and vegan alternatives! They're all topped with fresh greens and their secret Hans Im Glück sauce.
71 Boat Quay | 362 Orchard Road | #01-01 Republic Plaza, 9 Raffles Place | #01-57 VivoCity, 1 Harbourfront Walk
www.hansimglueck-burgergrill.sg
4. Three Buns Quayside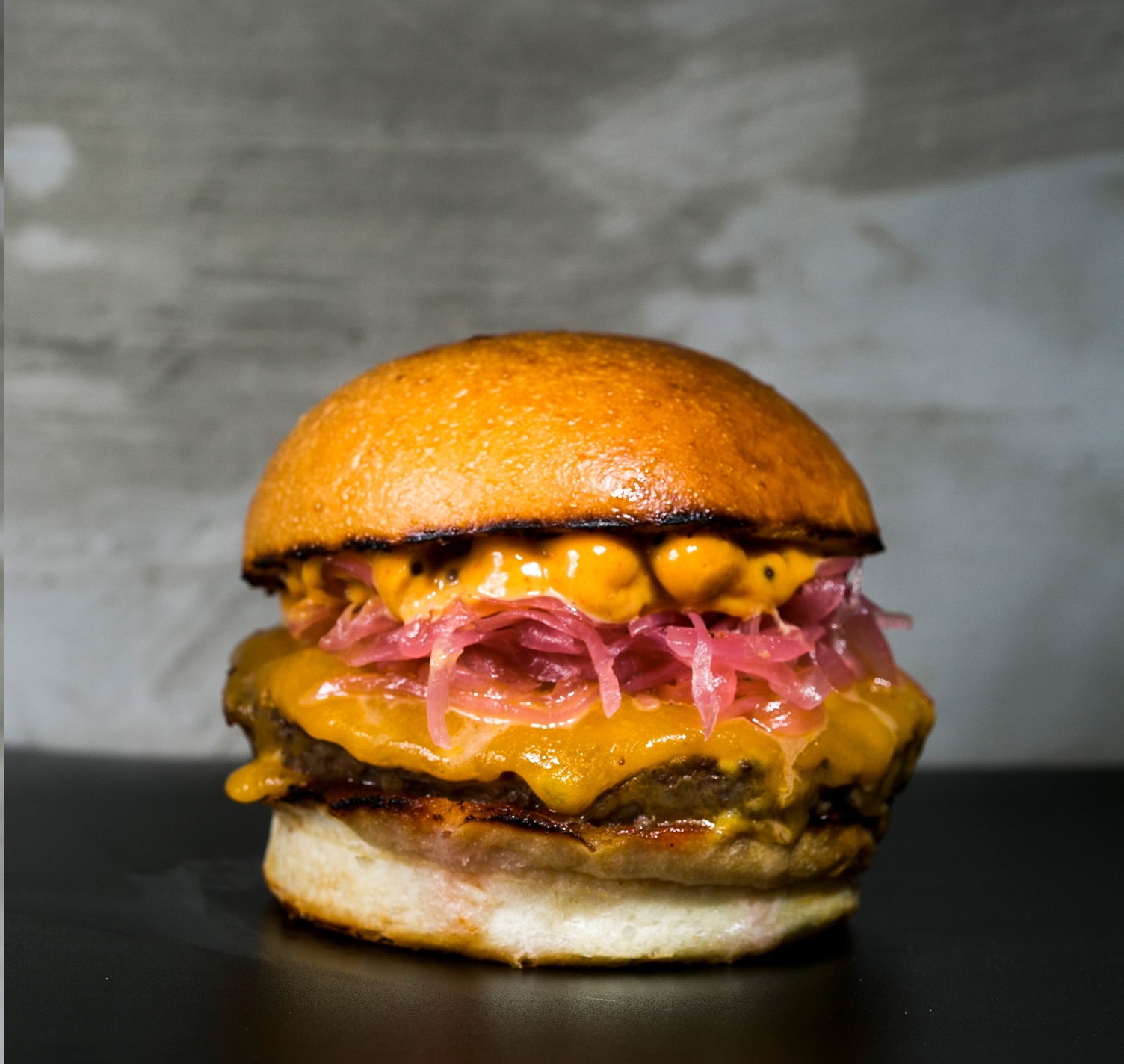 From the Potato Head family comes Three Buns, a culturally-led creative space with a gourmet burger joint as its core. Baked daily using its recipes and methods, the toasted buns sandwich patties made from Tasmanian vintage beef and New Zealand lamb. From the sauces to the milkshakes, everything is made from scratch. Bestsellers include Baby Huey, Smokin' B-Boy, and The Impossible Dream burger featuring Impossible meat patty. Finish off with 3 Monkeys, the cheeky adult version of their Madagascan vanilla milkshake, for the ultimate pairing.
#01-01, 60 Robertson Quay
www.threebuns.com/singapore
5. Two Blur Guys
It may be the result of two blur guys getting together to share their passion for burgers with others, but there's nothing blur about the burgers at Two Blur Guys at all. In fact, this hole-in-the-wall burger joint serves up a pretty sweet range of burgers featuring prime beef patties. Topped with truffle mayo, TBG's Signature Burger is a hot favourite, while the Foie Gras Burger is an utter indulgence. They also have a mean Pulled Pork, Cheese Bomb – a patty made of mozzarella and cheddar! – and Smoked Salmon Burger, among others.
#01-13 Orchid Hotel, 1 Tras Link
www.twoblurguys.asia
[box_2 query_per_page="1″ query_manual_ids="8649″ meta_category="" meta_date="" meta_views="" meta_author="" meta_comment="" load_more_btn=""]
6. Mo & Jo Sourdough Burgers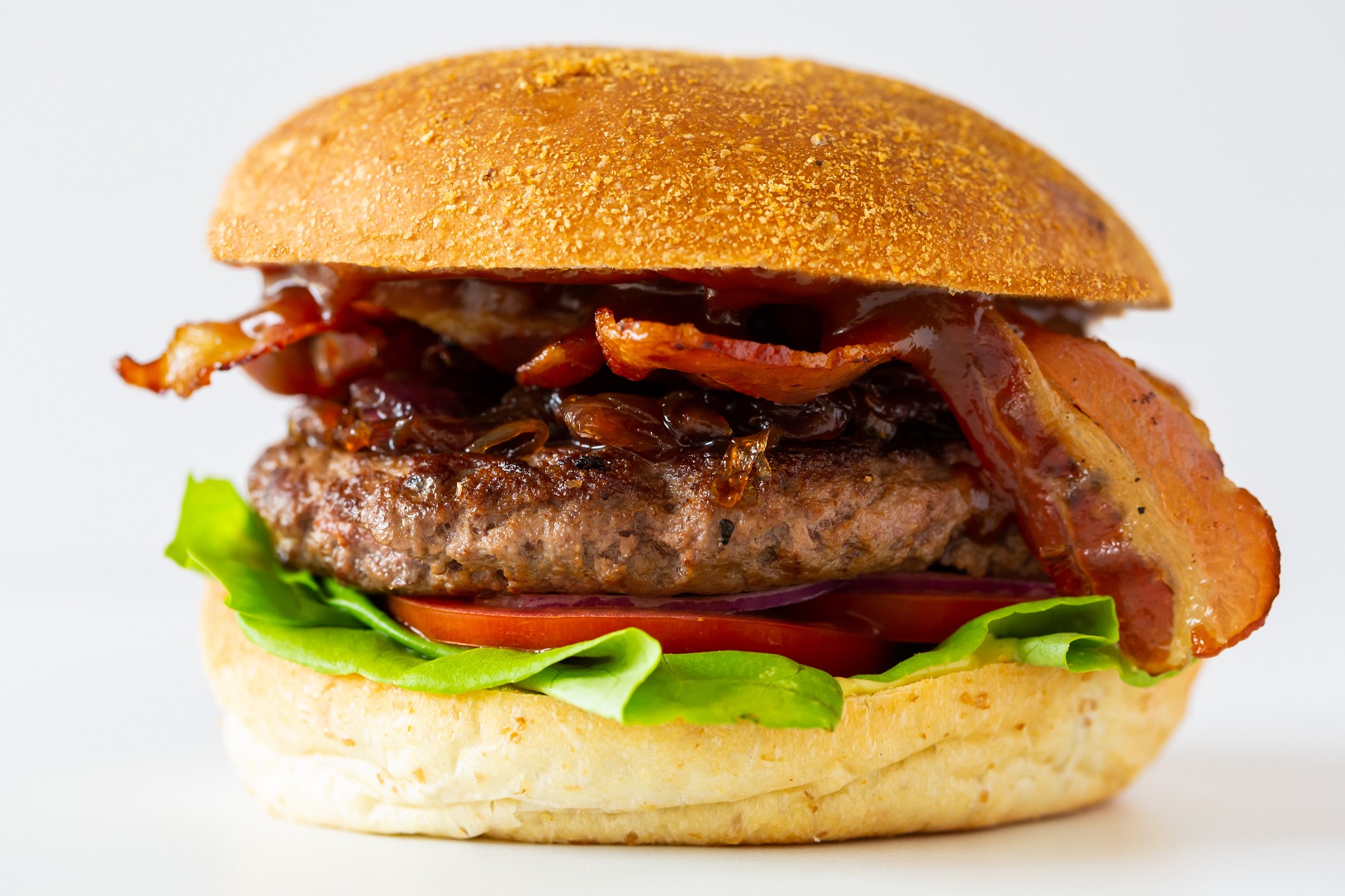 Can a "healthy" burger still be delicious? An offshoot of Baker & Cook and Plank Sourdough Pizza, its founder and "baker boy", Dean Brettschneider, wanted to offer burgers combining his preferred sourdough with the meaty, juicy flavours of its house-blend beef patties, wholesome toppings and house-made sauces. While Mo & Jo touts only honest, non-processed ingredients and a leaner patty, there is no compromise on taste. Not convinced? The satisfying Holy Smoke (above) – featuring a hearty 180g beef patty with caramelised onions and smoked bacon – should do the trick.
Where: 8 Greenwood Avenue
www.moandjoburgers.com
7. Black Tap Singapore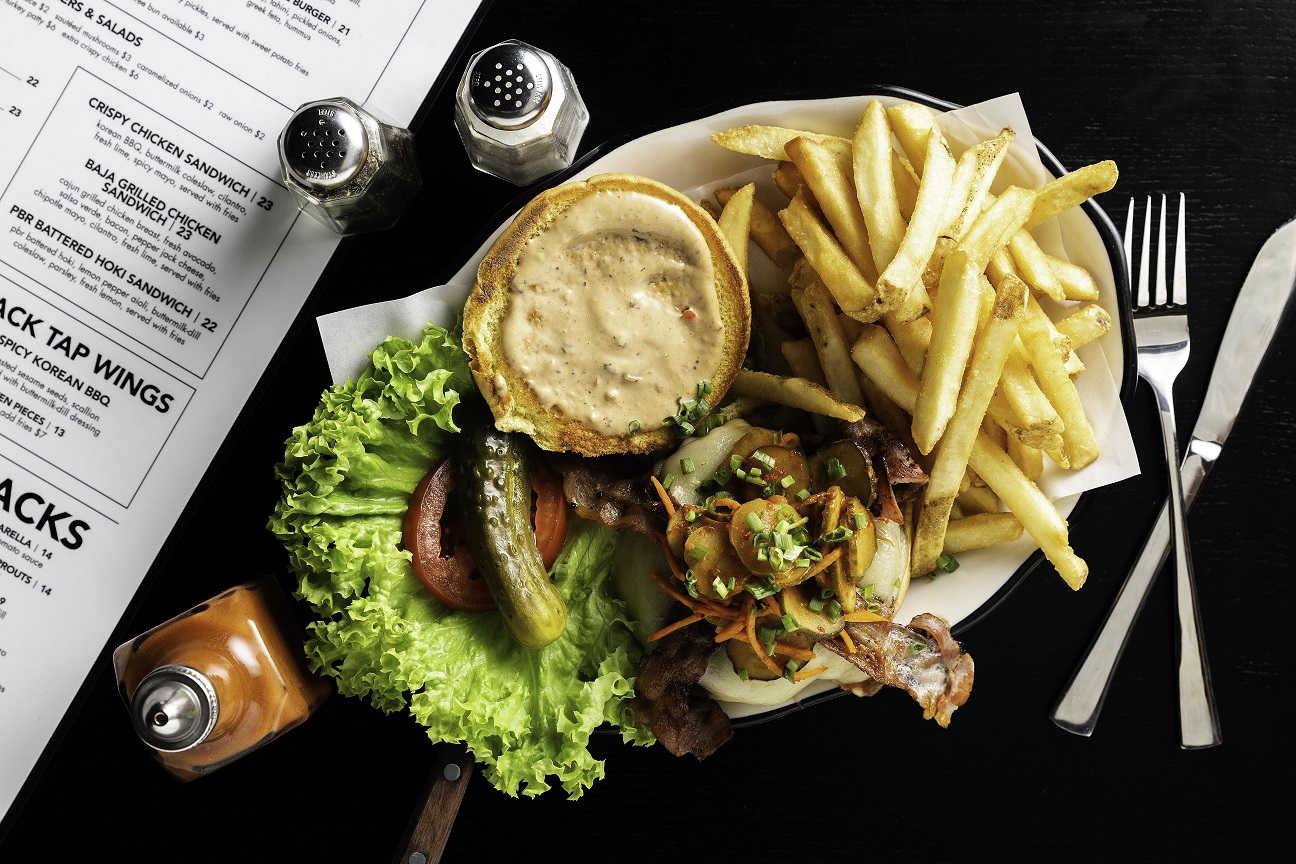 Black Tap Craft Burgers & Beer's first foray into Asia, Black Tap Singapore serves an array of classic New York style burgers in a setting inspired by the classic American luncheonette experience. Must-tries include the famous Greg Norman Burger, an assembly of premium wagyu, house-made buttermilk dill, blue cheese and arugula. Singapore's exclusive Cantonese BBQ Burger (above) is another favourite. Pair your meal with the famed towering CrazyShake Cotton Candy or Churro Choco Taco milkshakes, or a wide array of craft beers from Brooklyn Lager to Singapore Blonde Ale.
Where: #L1-80 The Shoppes at Marina Bay Sands, Bay Level 2, Bayfront Avenue www.marinabaysands.com/restaurants/black-tap
8. (working title) Burger Bar
This cosy halal burger joint in the eclectic Arab Street area serves up a wide range of gourmet burgers in toasted brioche buns. Among crowd favourites are the Baconator, featuring freshly ground beef patty and beef bacon, and the Baaa-ger, which uses freshly ground lamb patty and provolone cheese. Really hungry? Then go for the aptly named Tower of Power, a colossal creation that packs three beef patties with all the trimmings between the buns – it is quite the mouthful! Popular add-ons include Truffle Tater Tots, Ribena Wings and Nut-Tell-Lah milkshake.
Where: 783 North Bridge Road
www.workingtitle.sg
9. Burger+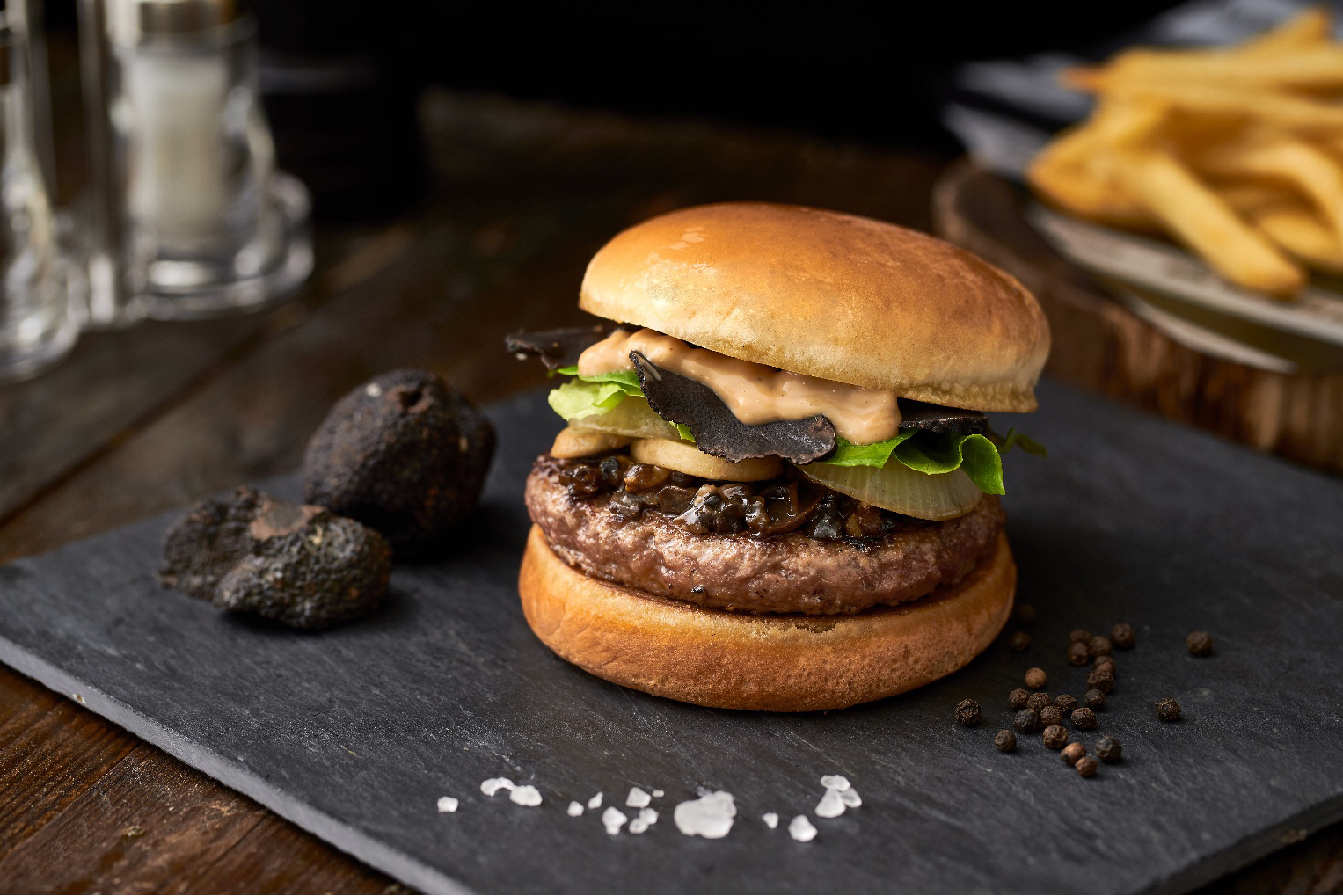 Love fusion cuisine? Hop down to Burger+, where the Western staple meets Korean fast-food favourites, and is given a premium upgrade. One of the most popular items at this trendy burger joint is the Truffleburger (above), where fluffy potato buns sandwich a flavourful beef patty made from freshly ground premium cuts of beef, topped with truffle mayo, truffle puree and sliced truffle. Go as a group and order up some Korean fried chicken – glazed with four varieties of sauces formulated in-house – to share.
Where: #01-37/38 Wisma Atria, 435 Orchard Road
www.burgerplus.com.sg
10. BurgerLabo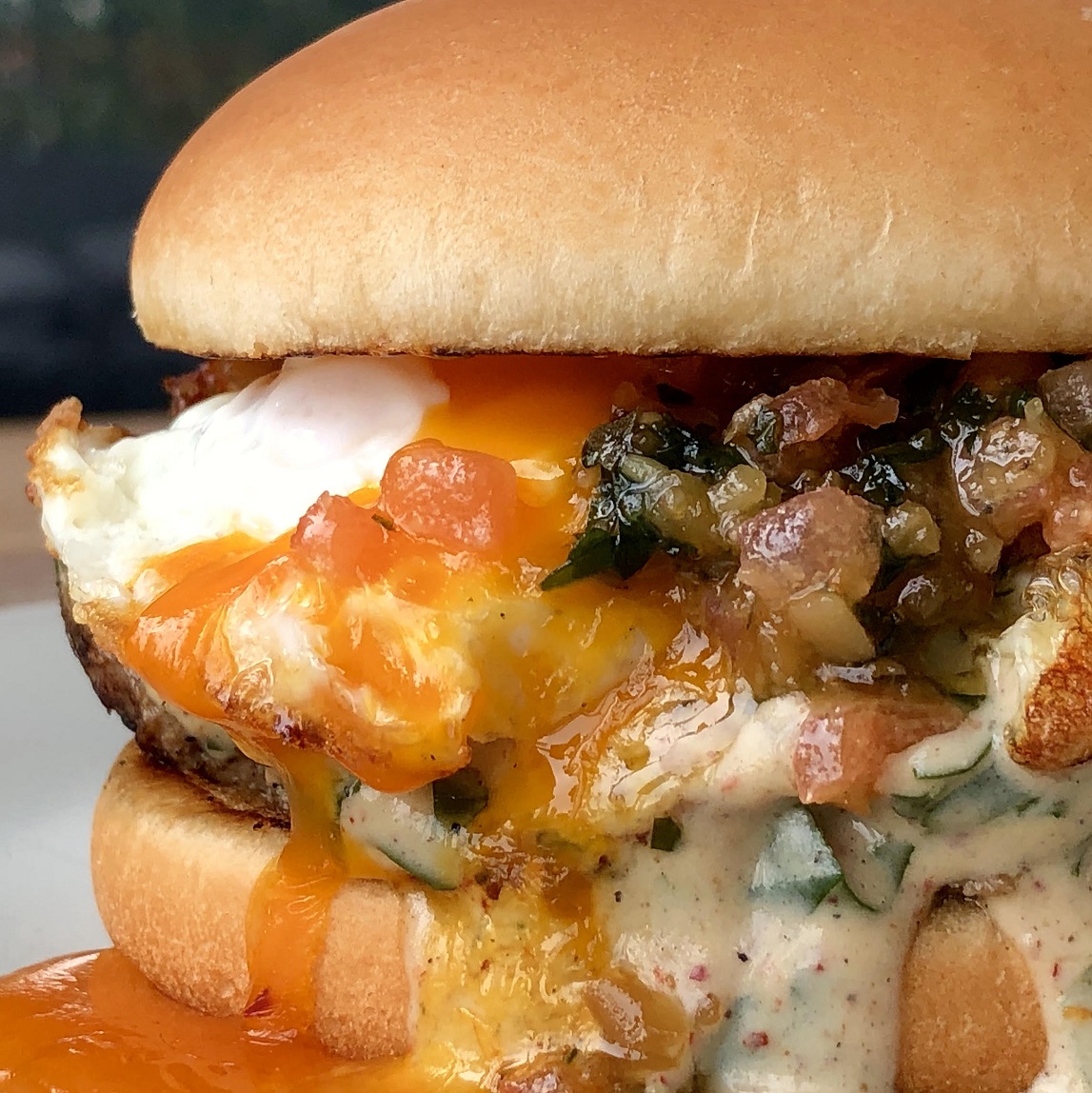 The hip greenhouse setting in the artsy Gillman Barracks enclave belies BurgerLabo's Basic Burger. But one bite is all it takes to understand why this is the eatery's best-seller. Owner Tan Ken Loon reveals that since 2015, some serious research has gone into creating the best patties in-house using a blend of grass-fed Black Angus and pure Japanese wagyu. If that is not enough, a dollop of house-made bone marrow "butter" gives it extra umami goodness. Also worth a try is its Chicken Burger that was specially created by award-winning chef Julien Royer.
Where: Block 41 Malan Road, Gillman Barracks
www.burgerlabo.com
Other posts you might like:
[box_1 query_per_page="2″ query_manual_ids="9775,9617″ meta_category="" meta_date="" meta_views="" meta_author="" meta_comment="" load_more_btn=""]