Fruits and vegetables are good for the body, but what can be considered good fodder for our souls?
TEXT: MORGAN AWYONG
PHOTOS: HOMETEAMNS, SHUTTERSTOCK
For some it's soup. Others, something deep fried and crunchy. Food cravings can happen when it's chilly or if we're a little fatigued or under the weather, but only certain types can give us that something extra to brighten our moods.
Like how the rodent in Ratatouille won over the heart of the difficult critic with his childhood dish, most soul food conjures feelings of warmth and comfort through their links with fond memories. In Singapore, thanks to our racial diversity, we often have more than one favourite dish that will send us to gastronomic heaven and instantly warm the cockles of your heart.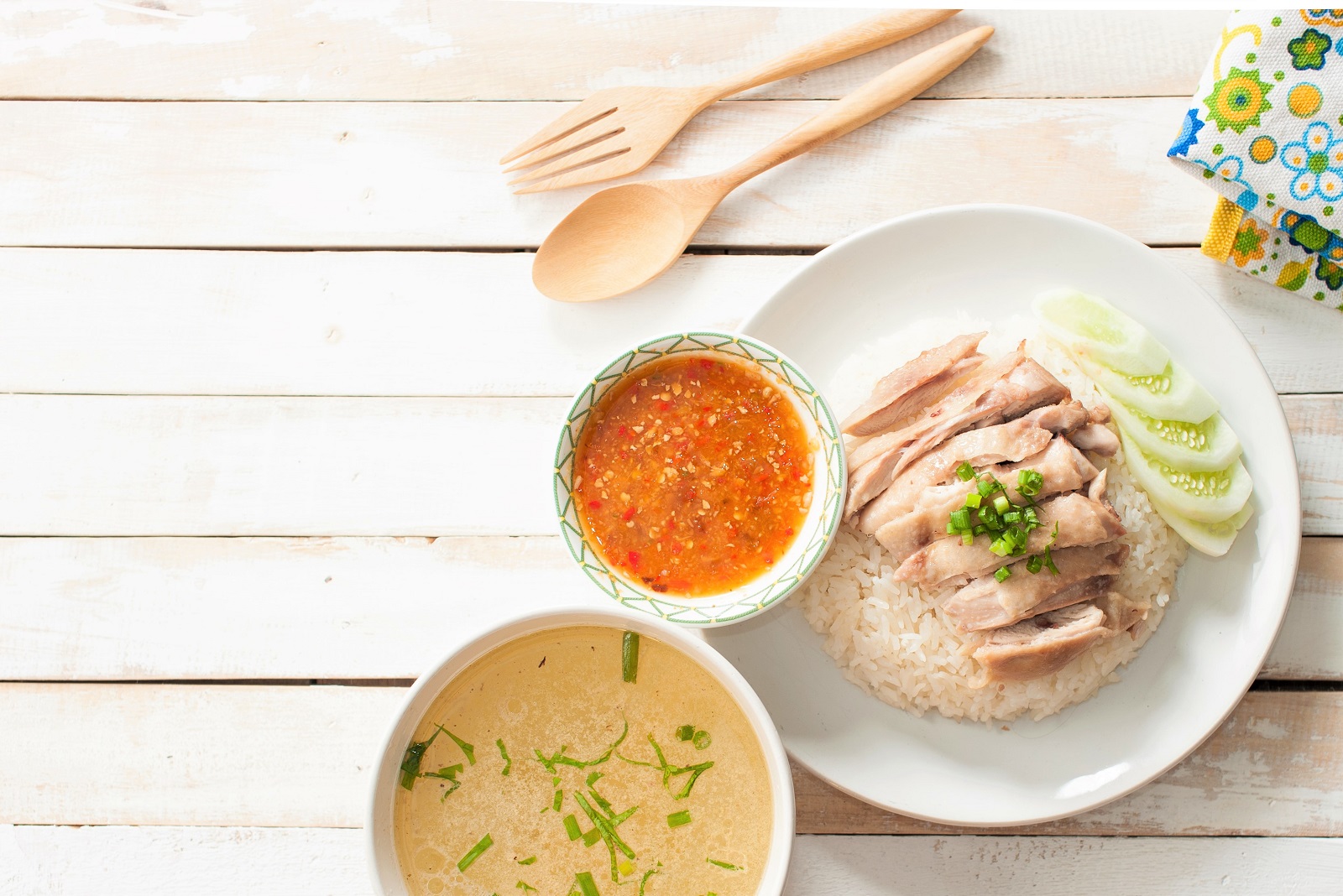 No other dish says "Singapore" quite like it. Whichever brand you favour, from Maxwell's Tian Tian to the premium Chatterbox variety, Hainanese chicken rice dominates most lists as the food that best says "home". It checks all the right boxes when it comes to a nourishing meal –dancing with savoury and spicy notes (when you add that tangy chilli), and combining tender slices of chicken mixed with flavoured grains. Then that little bowl of clear soup comes in just right, to help you wash it all down.
Then there's the Ramly burger. What started as an unassuming item at pasar malams (night markets) quickly became a staple, found sometimes even at Muslim hawker stalls because it's just that good. The famous burger is unpretentious, messy and delicious. It usually couples a thin fried egg skilfully wrapped around the patty, then drowned in black pepper sauce, mayo and buttery magic. One chomp, and you'll be sold.
While chicken soup is often said to be good for the soul, we'd prefer to have a serving of Indian soup kambing. It takes the place of a main because it's incredibly rich, featuring intense flavours heady with spice. The signature yellow soup comes from turmeric – which is said to offer anti-inflammatory properties. Mutton is a rich source of high-quality protein and many vitamins and minerals, including iron, zinc, and vitamin B12. Hearty and flavourful – we like!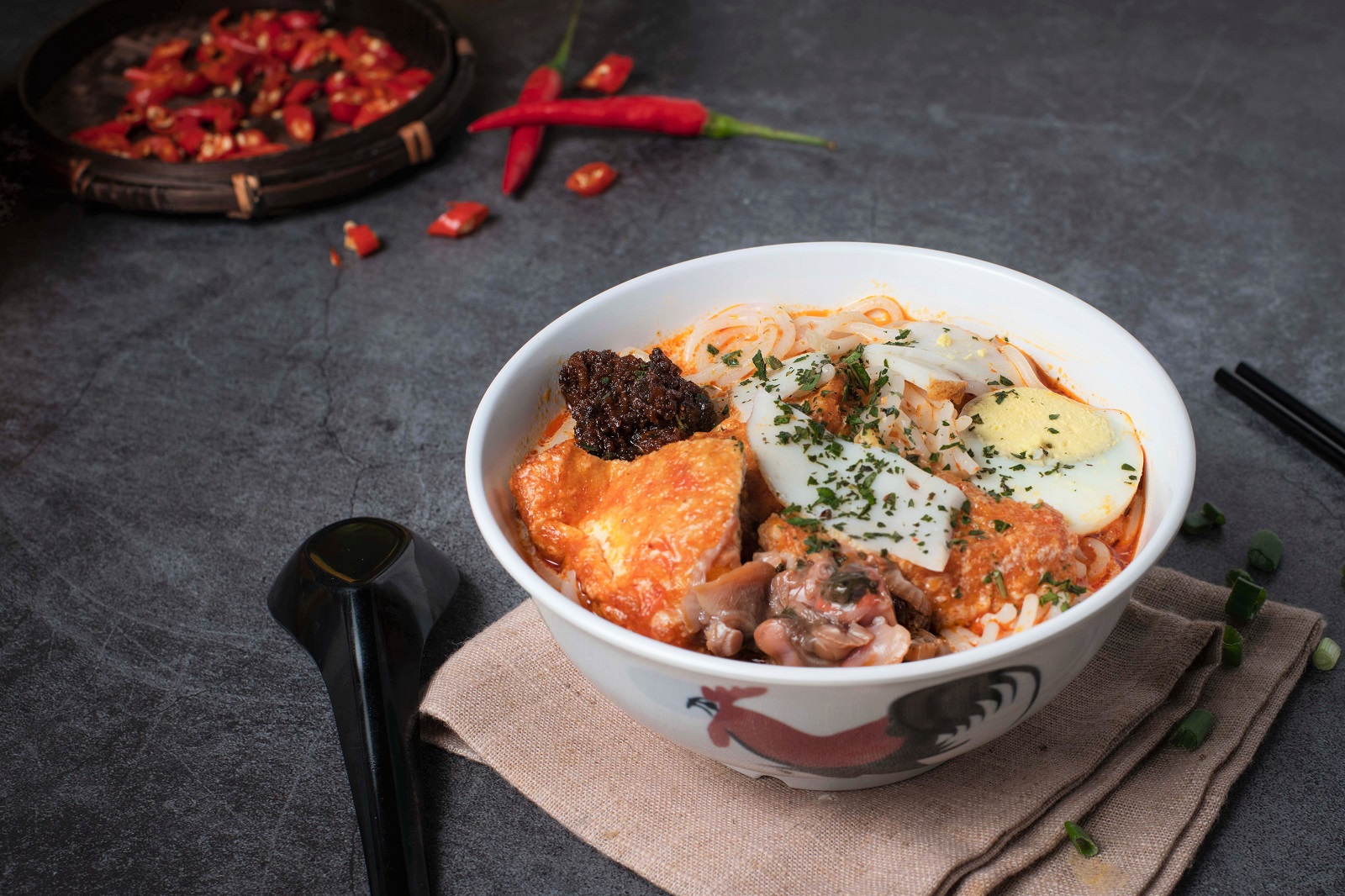 Noodles are enjoyed all around the world, but for locals, a rich and creamy bowl of laksa hits the spot every time. Recipes differ slightly, but the robust bowl can always be counted upon to include belacan (shrimp paste) and chilli paste, shallots, blue ginger (galangal), and turmeric in its signature coconut milk broth. The tedious process of making this soup base makes this a dish of love, and the glassy thick white noodles are the perfect match to the intense flavours.
At the other end of the spectrum, ban mian comes in a clear soup but it's no less flavourful. This is Asia's version of chicken soup, with the savoury broth made punchy by fried anchovies and minced pork. The dish usually comes with an egg and fresh vegetables, making this truly a balanced bowl. And one of the ban mian's best feature is how you can pick and choose the type of noodles that go in. From flat squares and thin noodles to transparent vermicelli, the options allow you to find the texture you want for this classic.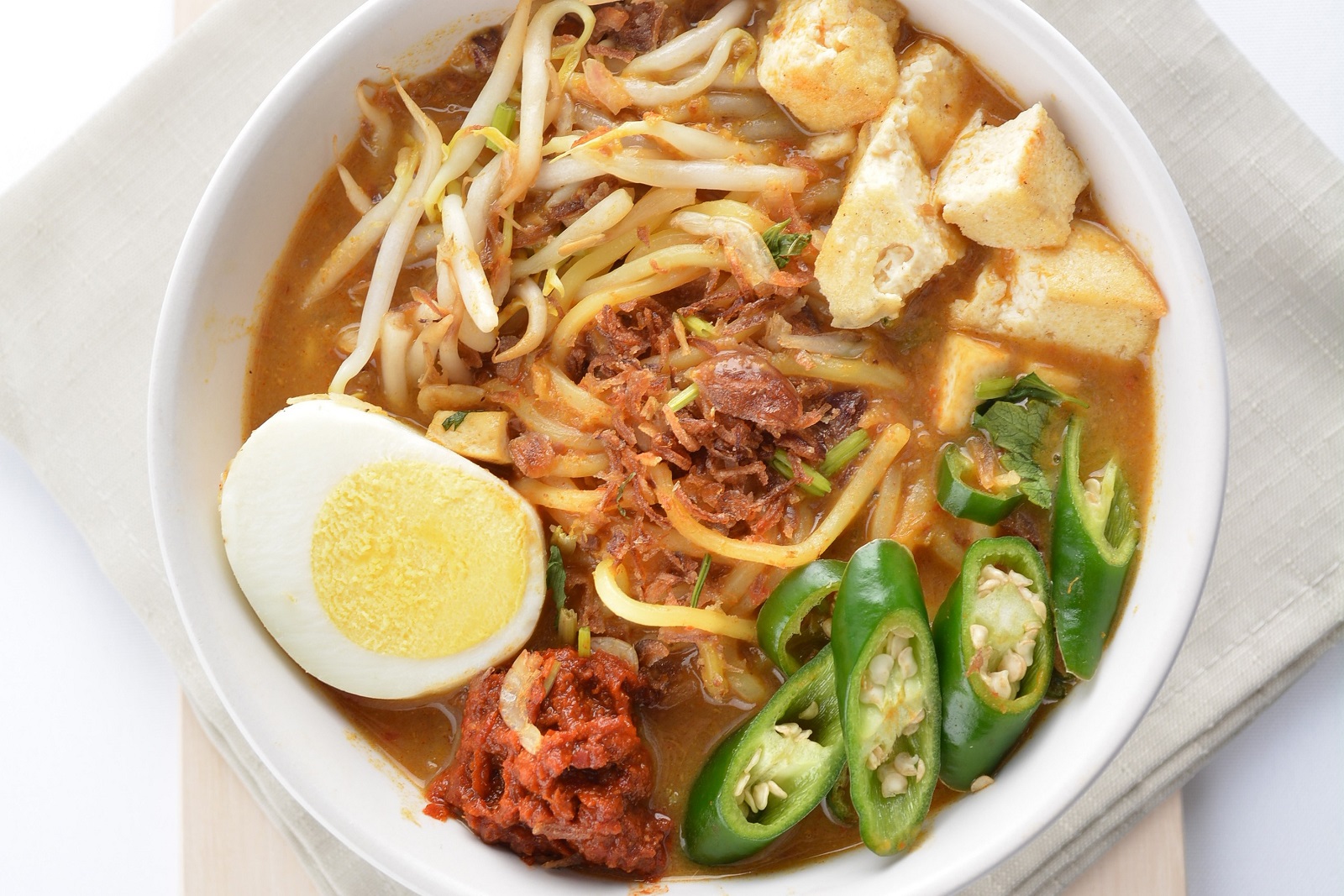 And how can one go wrong with mee rebus? Although there is a clear variety in Terengganu, the ones we know in Singapore are of a thicker consistency, made delicious with sweet potatoes. This deep, earthy base is mixed with beef or chicken stock for an amazing combination and comes with yellow noodles to give it that oh-so-homely taste that satisfies. If you have two servings, we won't judge – the dish is often smaller in portion so go ahead!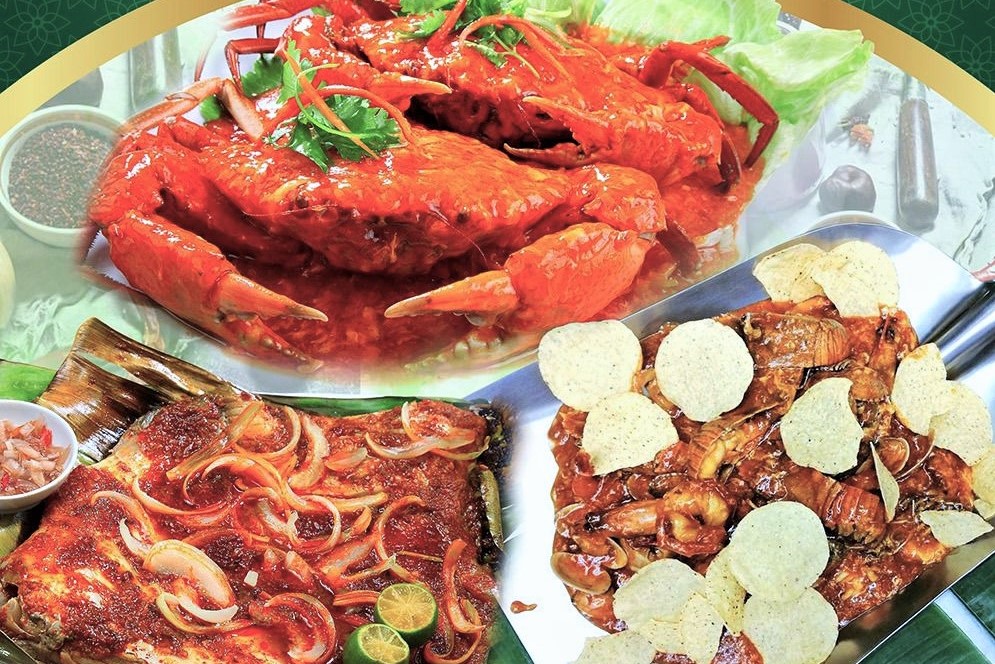 No local food list would be complete without seafood dishes. Many of us will have fond pre-pandemic memories of tucking into mouthwatering chilli crab and barbeque stingray dishes with family members and friends. Whether to celebrate a special occasion or "just because", these communal meals played a part in forging the ties that bind for many of us.
Opening at HomeTeamNS-JOM in late-2021, Jom Makan Seafood is a Muslim-owned eatery that serves a variety of signature dishes, like their Shovel Seafood Platter and Maggi Goreng Lobster. And what seafood meal would be complete without dishes like Sambal Stingray and Sambal Sotong.
Orchid Live Seafood, located at HomeTeamNS Khatib is offering a 1-for-1 deal on its popular Boston Lobster dish as well as 10-per-cent discounts off all orders, while stocks last.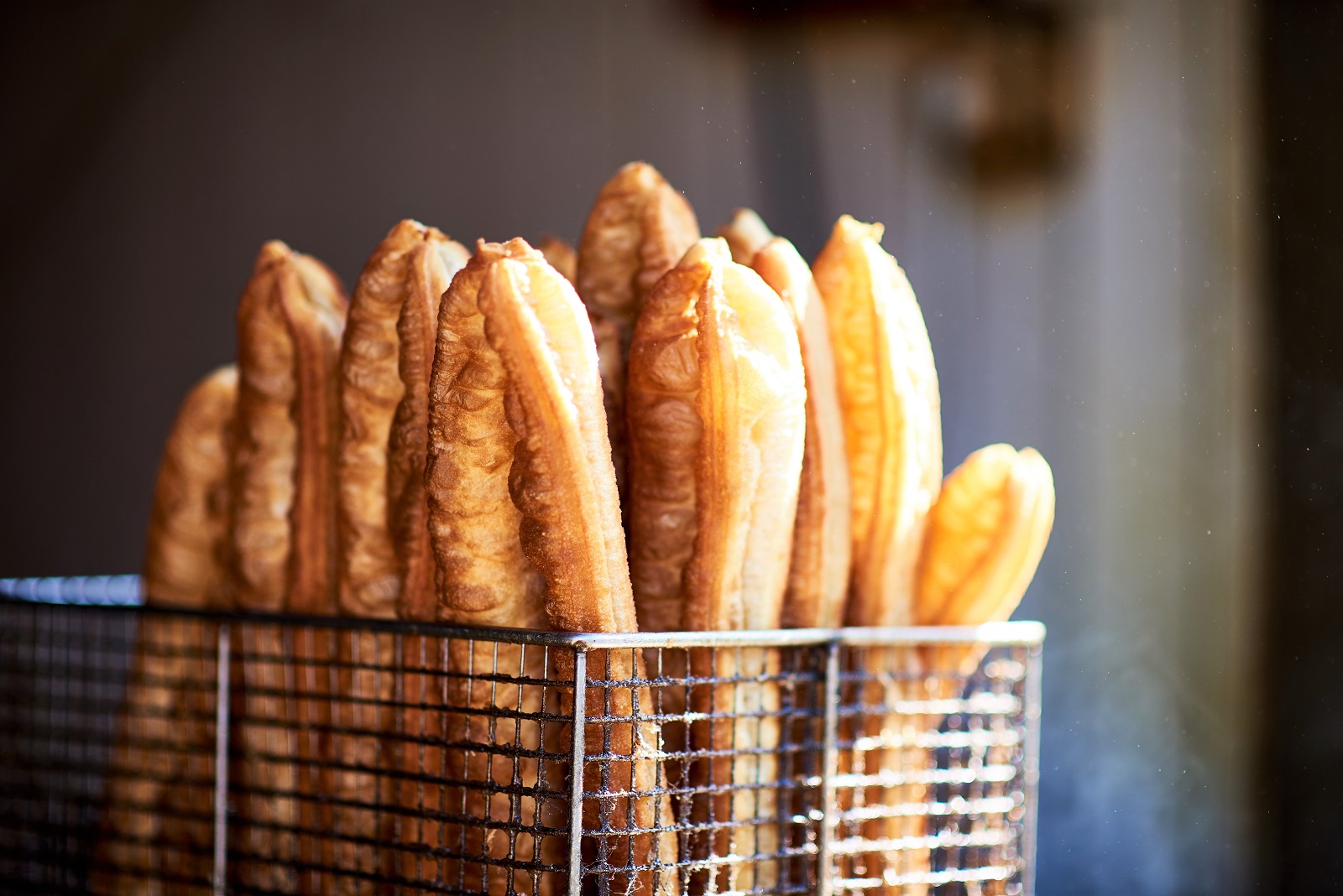 Sometimes, a little goes a long way. Soulful food is often uncluttered by complicated cooking, and nothing speaks of such simplicity more than a traditional pairing of youtiao (fried fritters) and a soya bean drink.
It's just two strips of flour fried in oil – with a shockingly symbolic past referencing a traitorous advisor and his wife in ancient China. But  somehow, every munch of this doughy pastry fulfils, especially when washed down or soaked in the milky soya bean drink.
Dip in. Bite down. Be happy in its simplicity.
The ubiquitous kaya toast combines the sweet coconut egg jam with a touch of salty butter (choose frozen for that old-school kicker) – the perfect filling to make this an ideal snack any time of the day.
Local food empires were built upon its flaky toasted crust, and when paired with a local cup of Nanyang coffee or tea, instantly conjures scenes of a raucous kopitiam.
Being the global city that we are, it's only natural that some Western items have become included in this soulful list. Jewel Cafe, located at the HomeTeamNS Khatib clubhouse is offering a buy-2-get-1-free promotion on its gelato.
There are, as it turns out, many ways to lift one's spirits and fuel the soul, and these gastronomic delights are just the tip of the iceberg. Bon appetit!