Frontline shares wonderful memories of the now-defunct HomeTeamNS Sembawang Clubhouse.
Back in the early 2000s, HomeTeamNS Sembawang Clubhouse was the "go-to-place" for NSmen and their families living in Northern Singapore to unwind and relax. But all good things, as it is so often said, must come to an end. After 20 years in operation, the Clubhouse closed its doors for good this June.
Here are some memorable facts about this beloved Clubhouse:
In 2014, there was a vision to transform the Clubhouse into the "Dempsey of the North". Putting the plan into action, the Clubhouse underwent a makeover and had its facilities rejuvenated. Former Chairman of HomeTeamNS Sembawang Clubhouse Mr Frederick Tan, who served from 2013 to 2017, played an integral role in this transformation journey. He recalls, "The transformation was more than what we had hope for. The dated and faded pink walls received a fresh coat of black-and-white paint for a distinctively 'colonial bungalow' look. There was the beautiful, welcoming lobby and the modern gym overlooking the nostalgic diving pool. Even the old-looking kampung garden was transformed into a lovely park with BBQ facilities."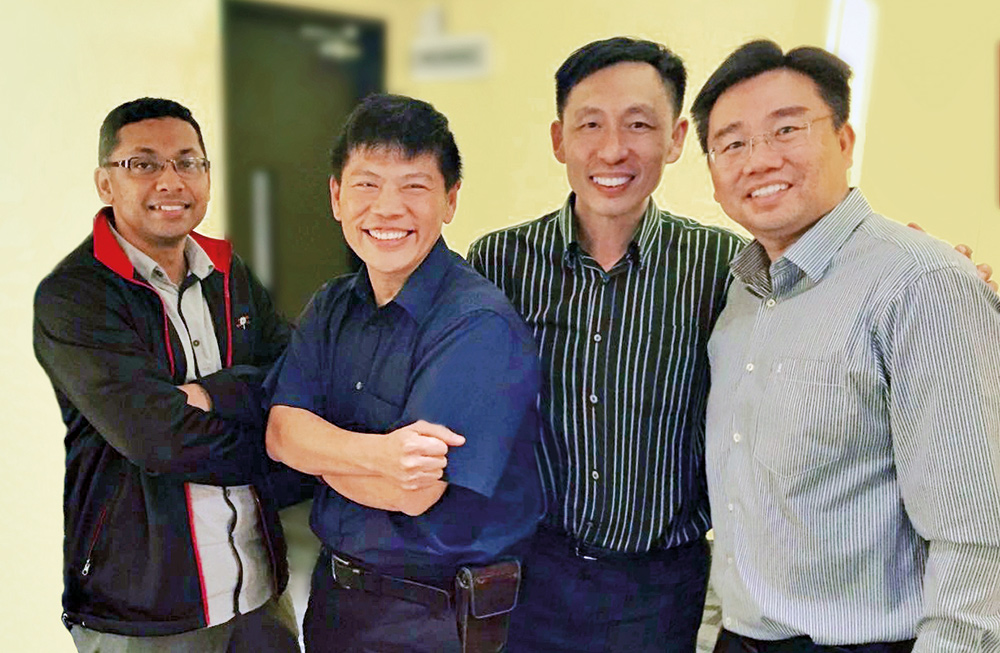 "I will definitely miss the old-world charm of the Clubhouse."
DAC (NS) Lim Kok Hwa, Vice Chairman, Executive Committee (2017 – 2019),
HomeTeamNS Sembawang Clubhouse
A Gathering Place for All
Following the facelift, HomeTeamNS Sembawang Clubhouse bustled with even more activity. NSmen would catch up with their NS buddies over a barbecue party and spend a staycation weekend with their families at the refurbished Guest Rooms, which were maximised to suit groups of different sizes. "The Living Space", a function room modelled after a cosy home, was also introduced as part of the transformation — this concept has inspired the "ManCaves" in the brand-new HomeTeamNS Khatib Clubhouse.
Apart from refreshing the facilities, the committee knew that the Clubhouse offerings would play an equally important part in attracting crowds. The committee was especially proud of the Clubhouse tenants: 3O1 Bar & Kitchen, owned by celebrity Pierre Png, attracted members who enjoy a good time over drinks and music; DUITsg was an ideal venue for celebrating over a sumptuous "Shell Out" seafood platter; and Hai Bin Prawning, a round-the-clock haunt popular with families and night owls. "Our patronage went to levels that we never saw before", quips Mr Tan about the good mix of facilities and offerings.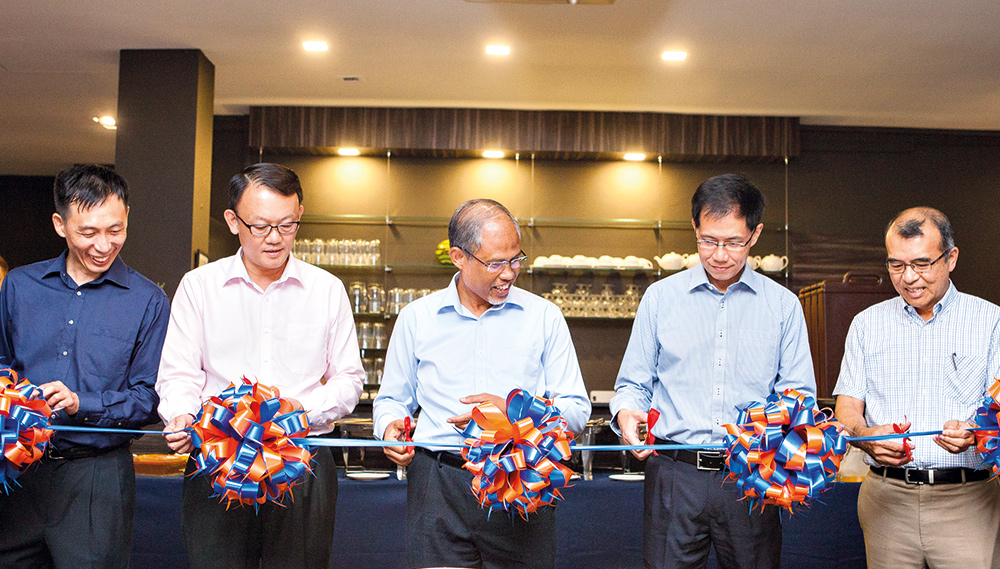 Building a Strong Community
The incumbent Chairman of HomeTeamNS Sembawang Clubhouse before it closed, LTC (NS) Sim Meng San, believes that a strong sense of camaraderie was fostered among the NSmen through the numerous cohesion and bonding activities organised at the Clubhouse.
Through the years, the Clubhouse organised several signature events, including the Pets Carnival (2015 and 2016), DragonBoat Tug-of-War in the Pool (2018 and 2019), World Cup (2018) and UEFA Champions League (2019) 'Live' Screenings, and #Terroween (2015 to 2019).
"With the curtains rolled down on HomeTeamNS Sembawang, this Clubhouse has quietly etched her way into a special place in me. I am deeply thankful for the heart-warming memories that I was once part of. Goodbye, HomeTeamNS Sembawang! You will always have a special place in my memories," says LTC (NS) Sim.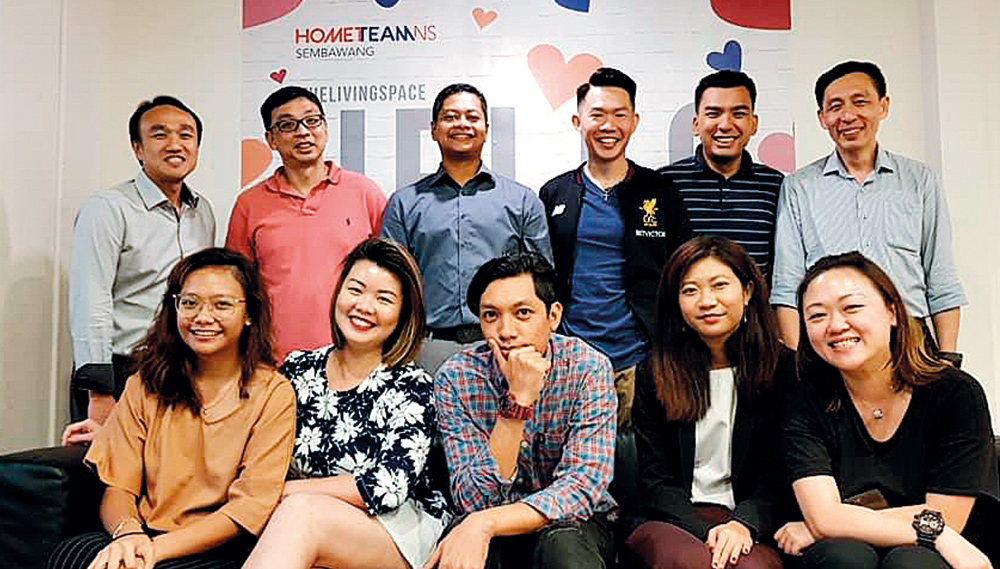 One Door Closes, Another Opens
On the bright side, the memories that NSmen and their families forged at the HomeTeamNS Sembawang Clubhouse will never be erased. They can now anticipate the opening of the brand-new HomeTeamNS Khatib Clubhouse located just five minutes away from Khatib MRT Station. There, members can experience exhilarating indoor adventures with state-of-the-art equipment from T-Play to Adventure HQ.
The new clubhouse offers endless possibilities for fun and play for NSmen and their children, and will provide great opportunities for families and units to bond.
"This Clubhouse has been special as I've had many fond memories with my family and the NSmen volunteers."
Other posts you might like:
[box_1 query_per_page="2″ query_manual_ids="10865, 10425″ meta_category="" meta_date="" meta_views="" meta_author="" meta_comment="1″ load_more_btn=""]